Guitarists from around the globe give us tours of their stomping grounds.
Chris Milligan: Gigging Veteran
After many years of trial and error, Chris Milligan has come up with the following setup for his live performances. It starts with a Boss TU-2 tuner, and from there goes to a Dunlop GCB95F Classic Cry Baby Wah, MXR Script Phase 90, Biyang FZ-10 Fuzz Star (set for wall of distortion), Joyo JF-39 Deluxe Crunch (set for vintage plexi), MXR 78 Distortion (gain boost), Suhr Riot Distortion ('80s thick JCM tone), Joyo Ultimate Drive (high gain), MCR Stereo Chorus, MXR Flanger, Boss DD-2 (long delay), MXR Carbon Copy (short delay), MXR Custom Audio Electronics Boost/Overdrive.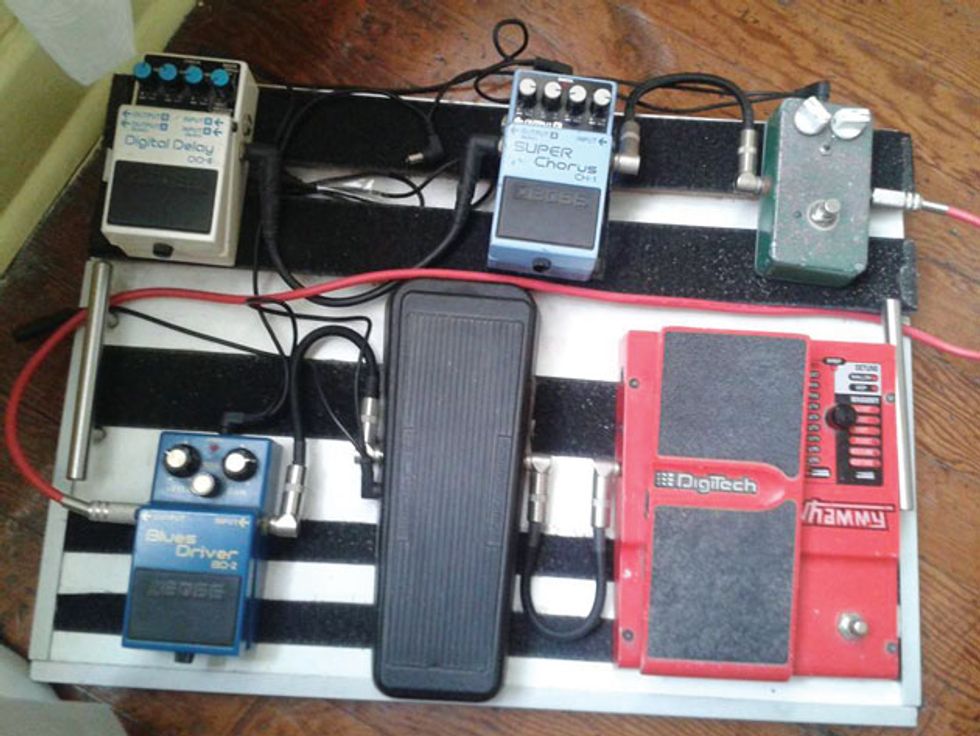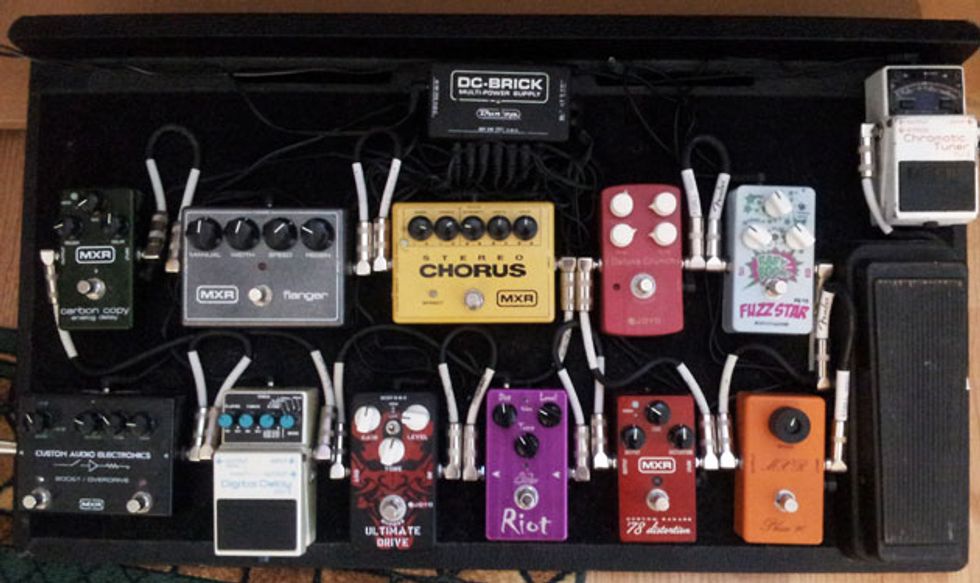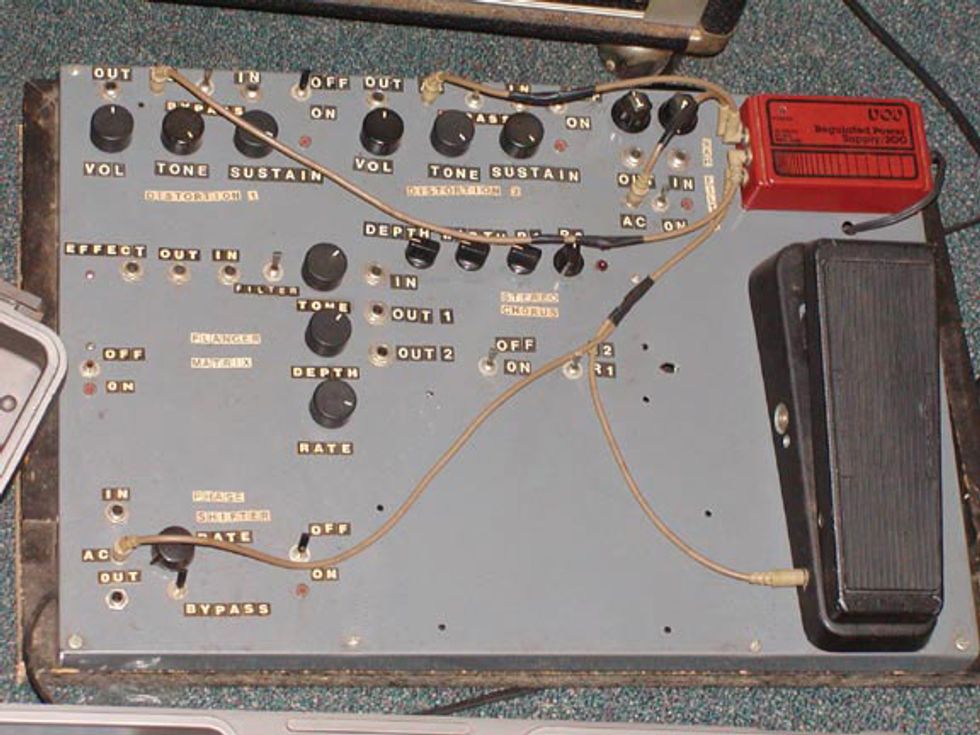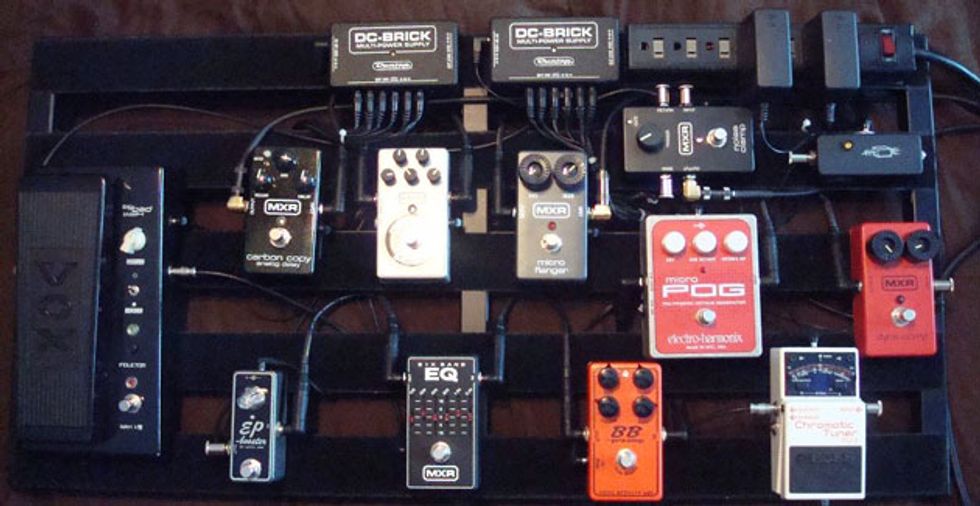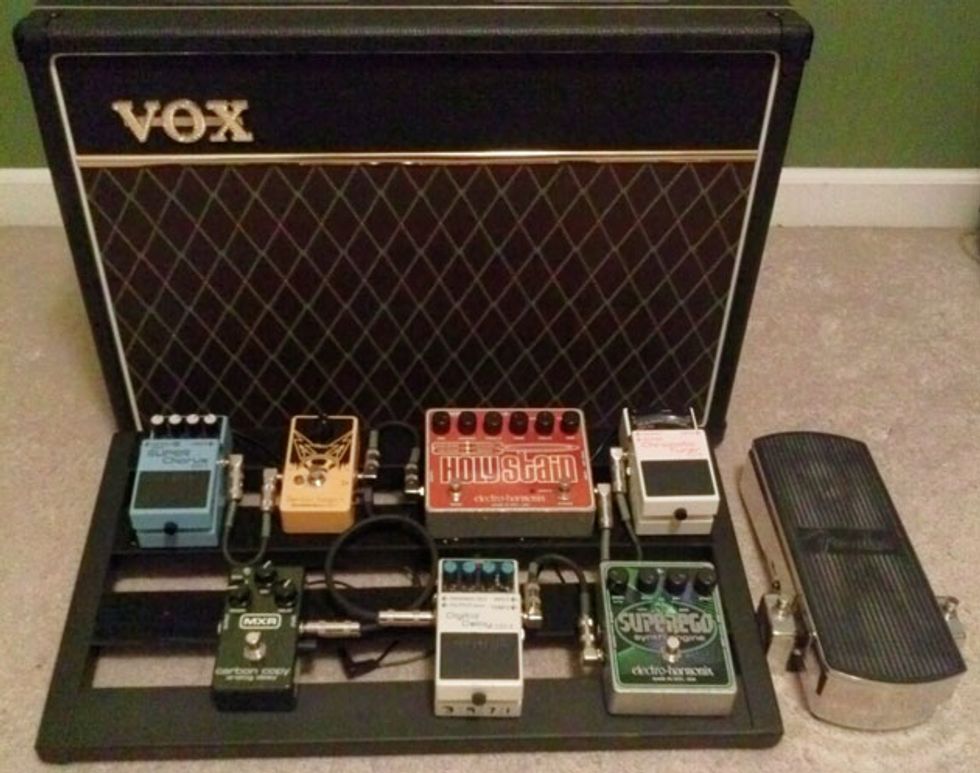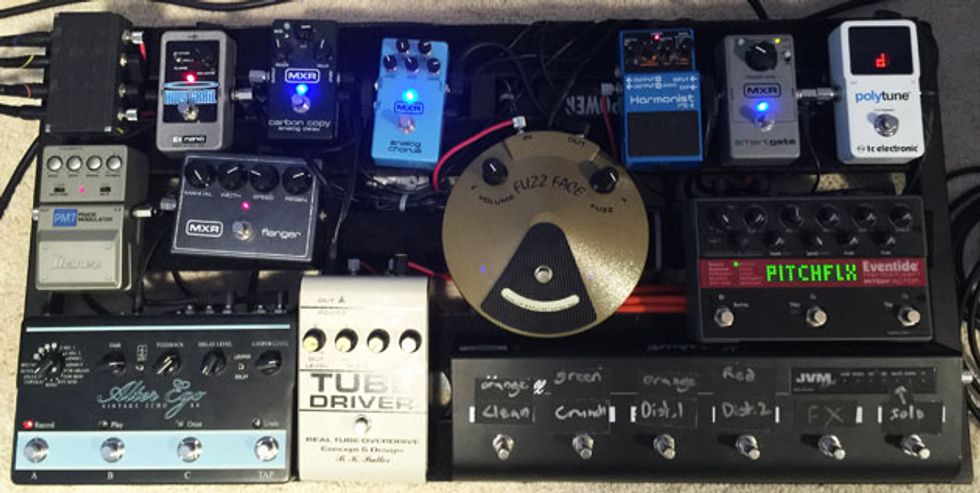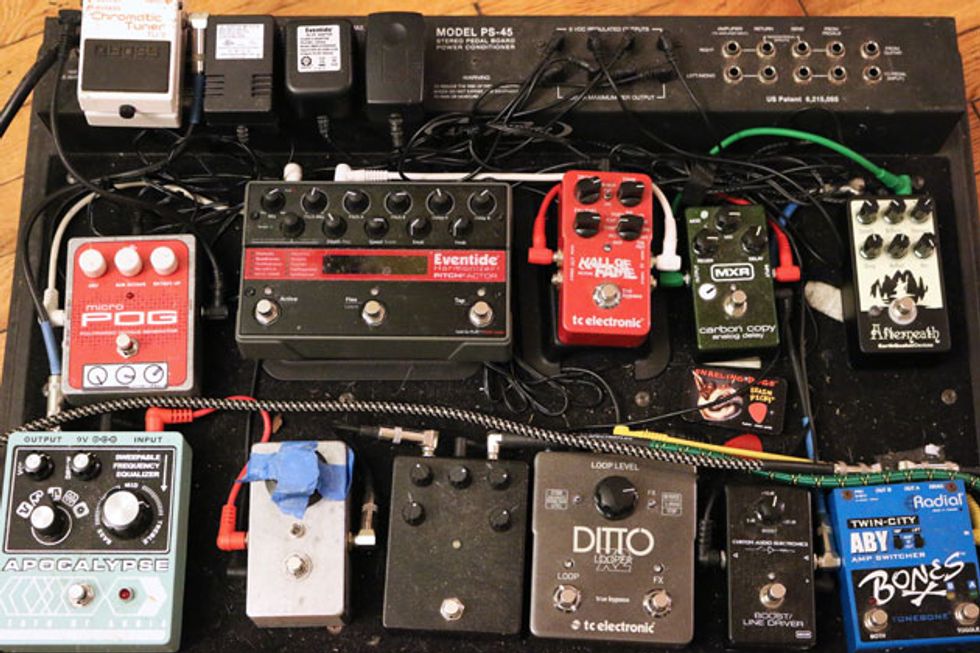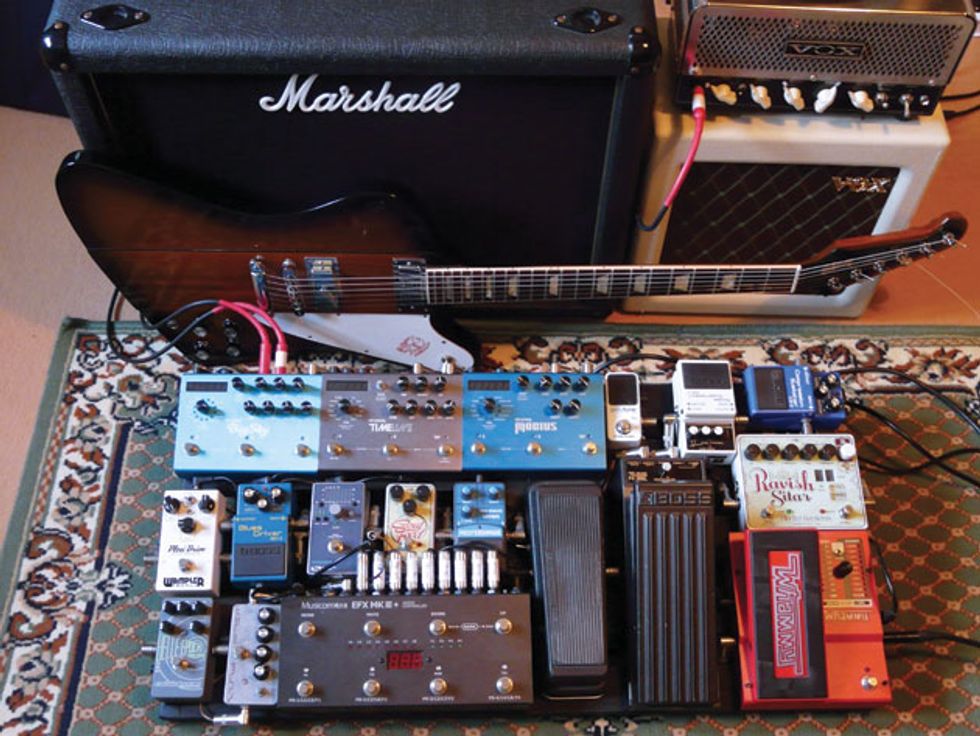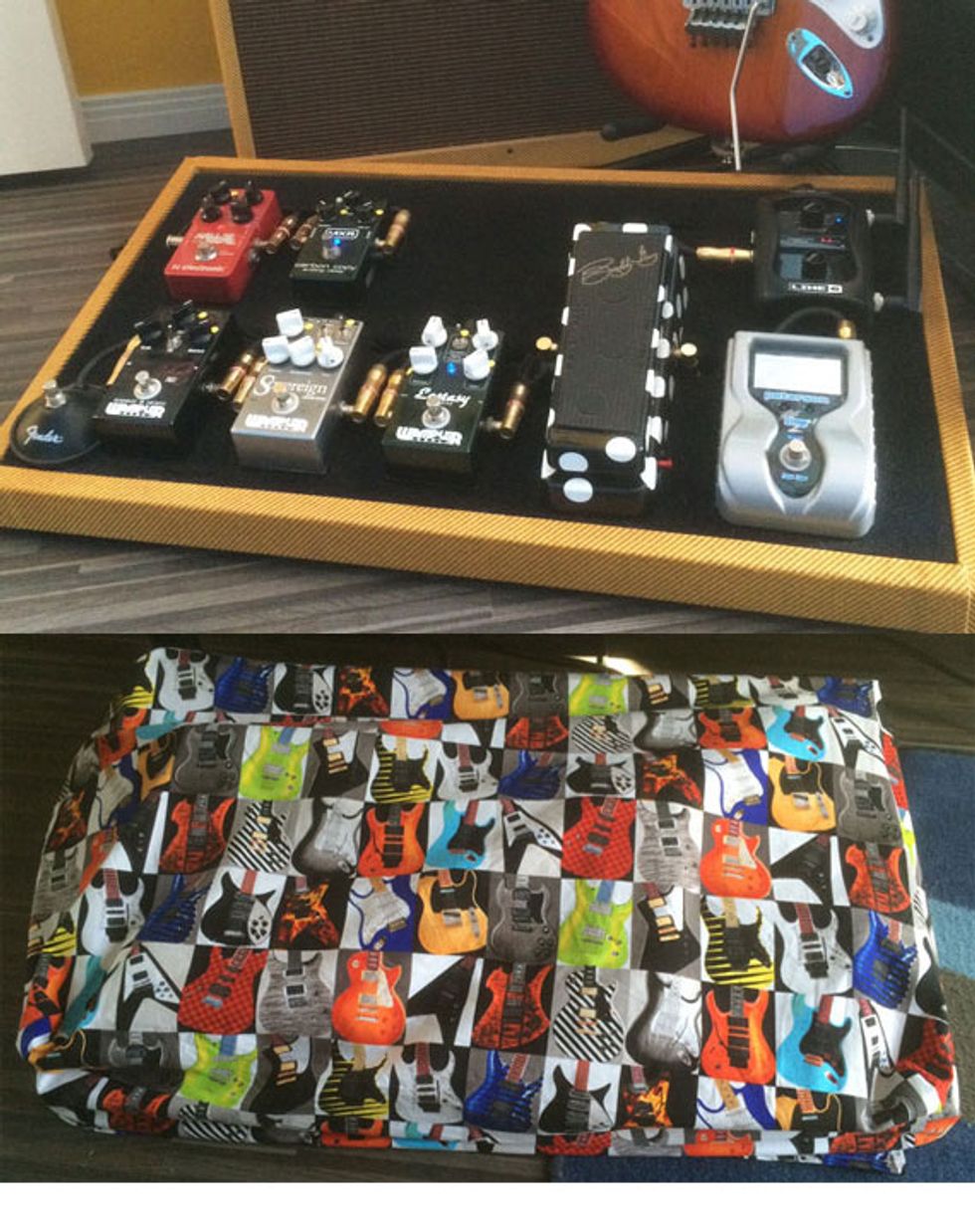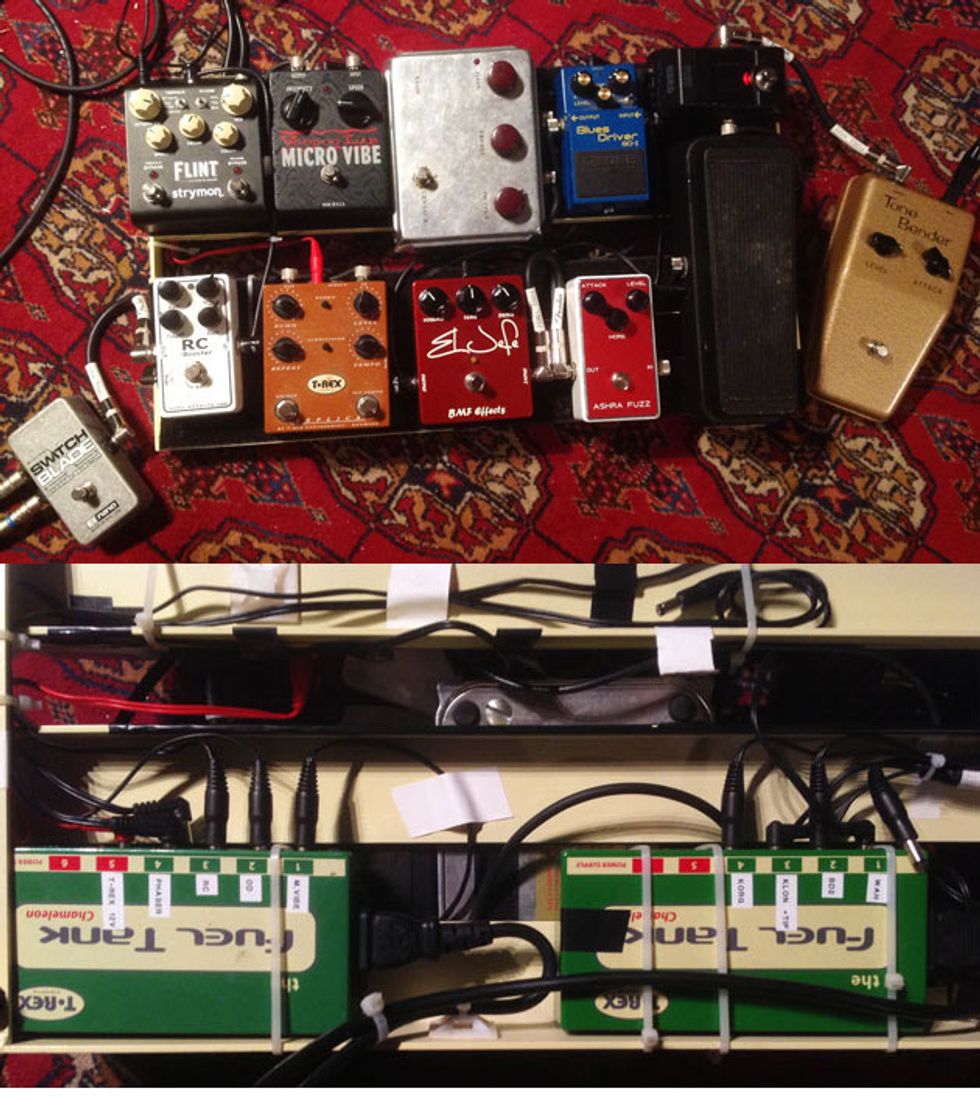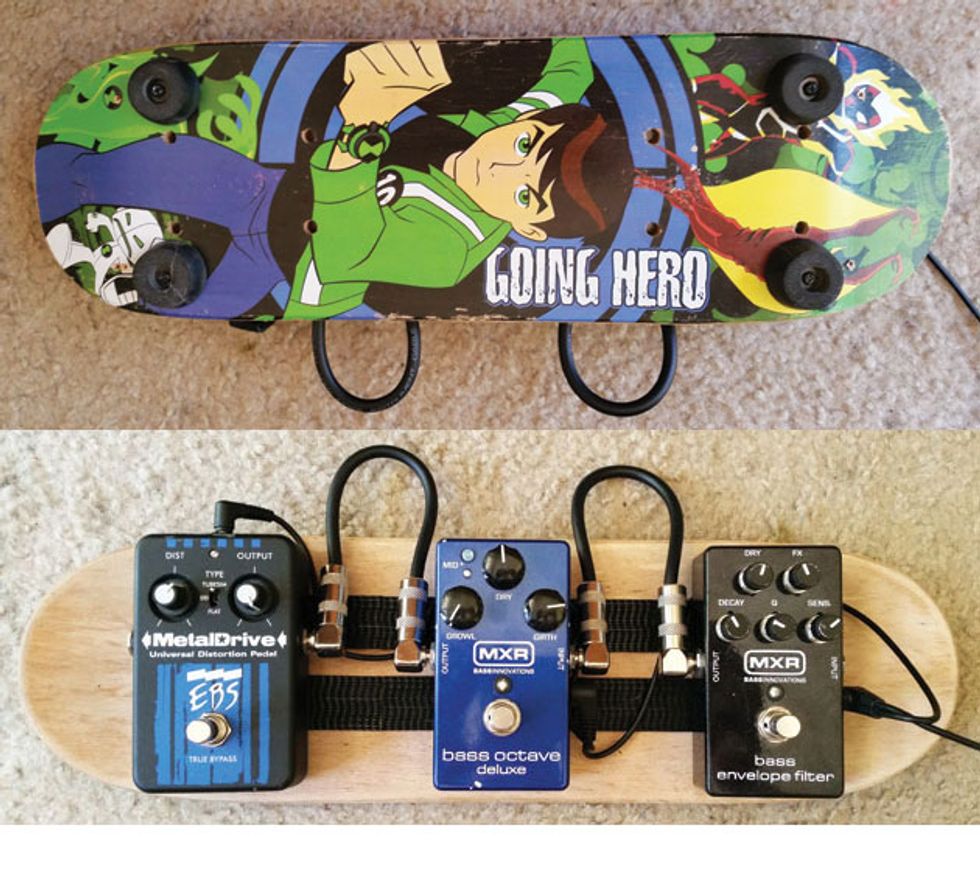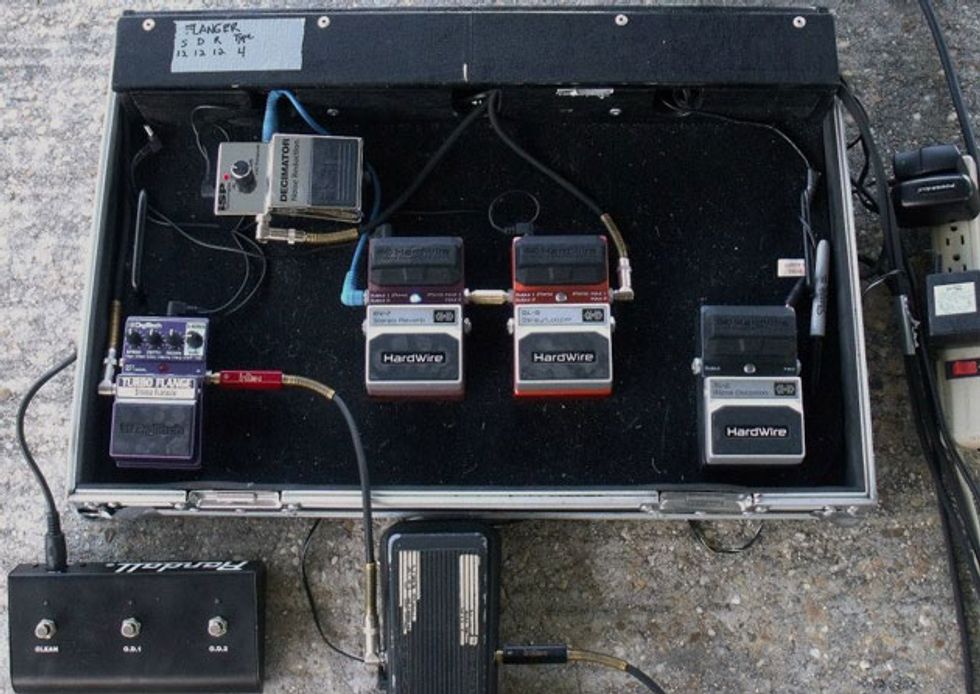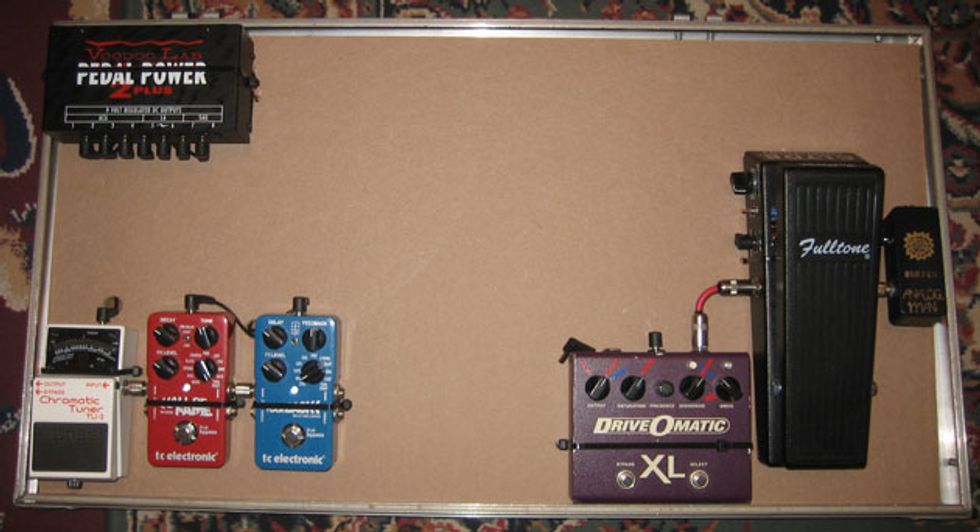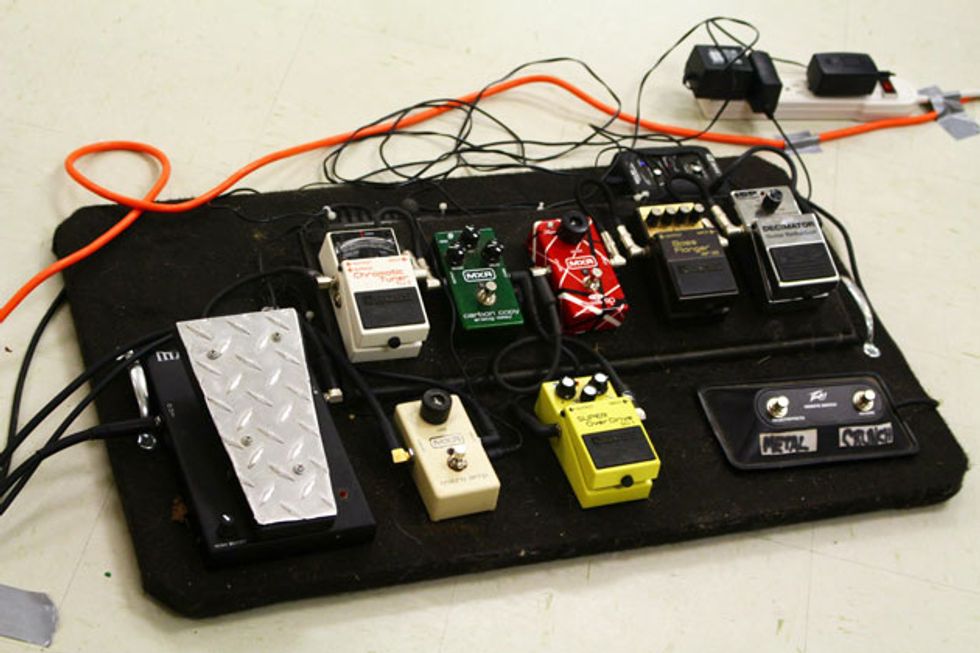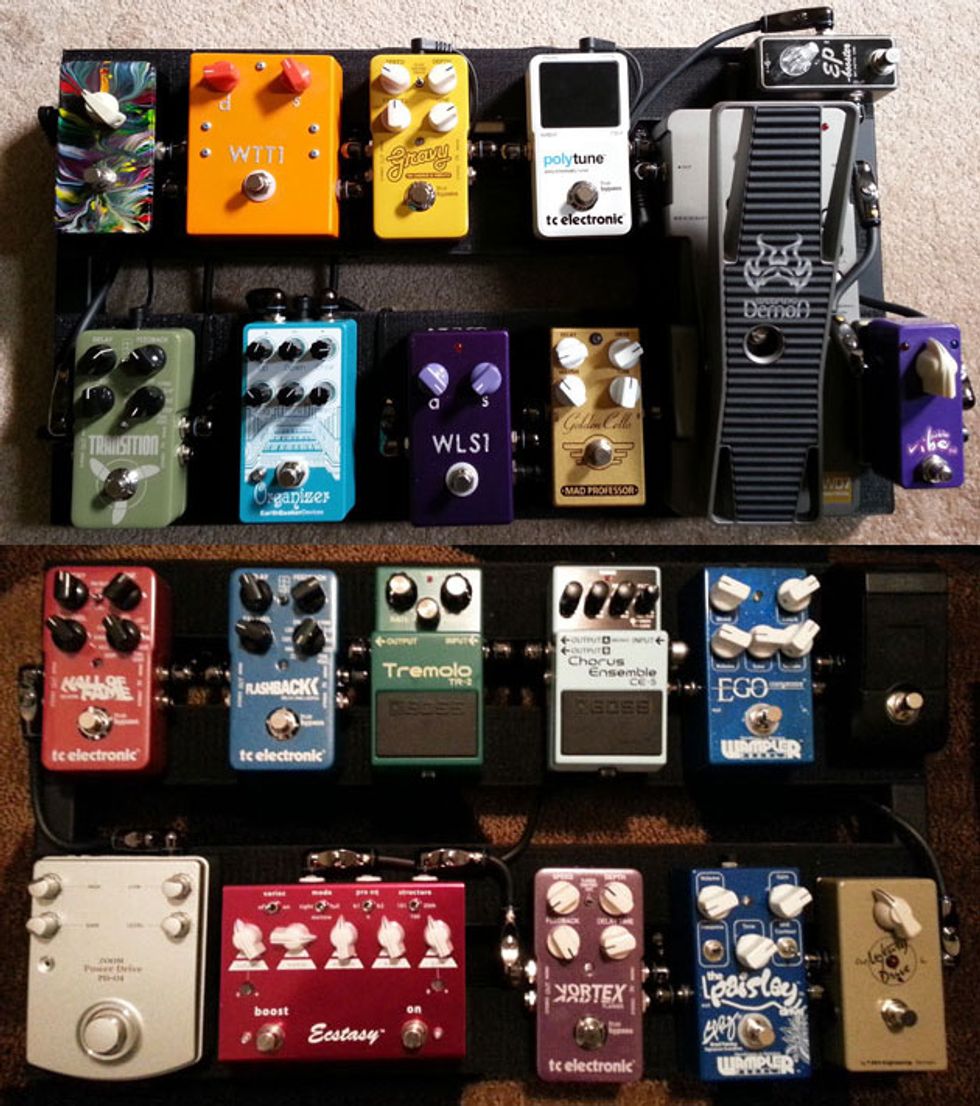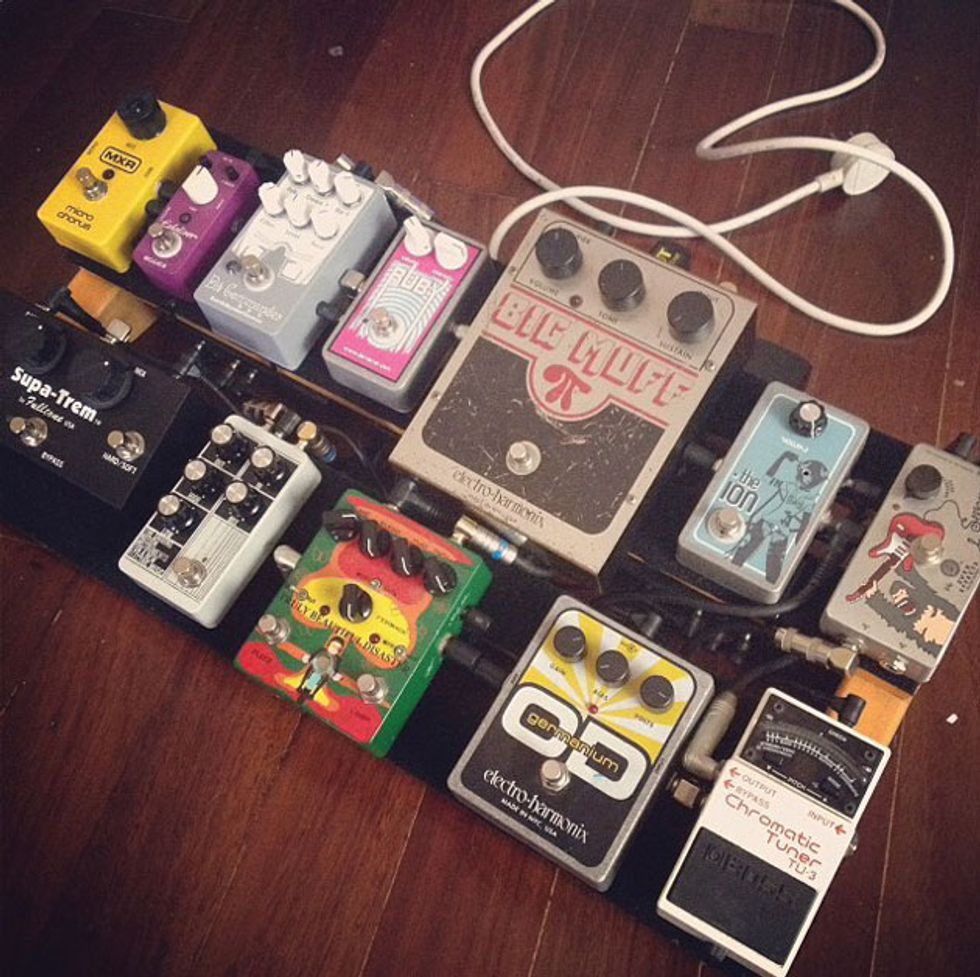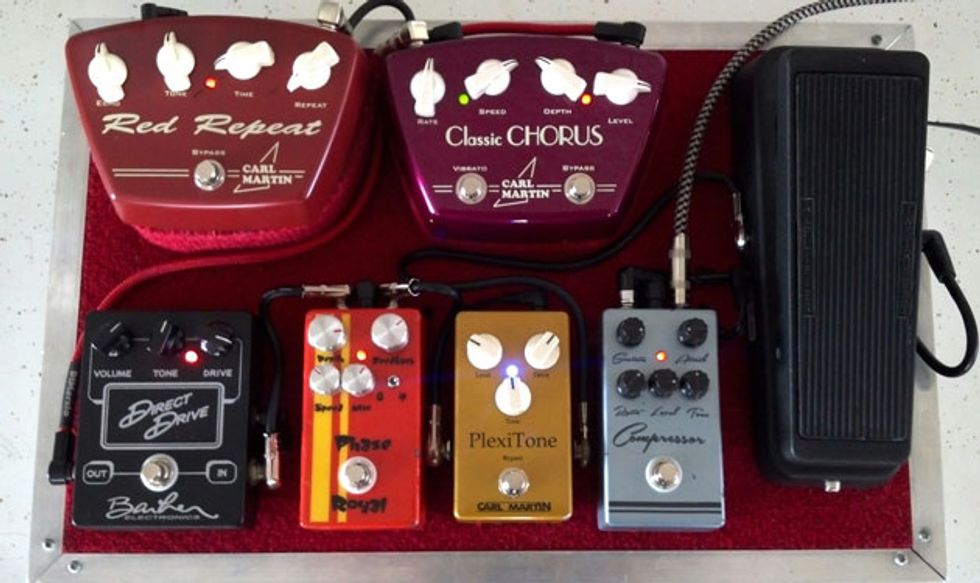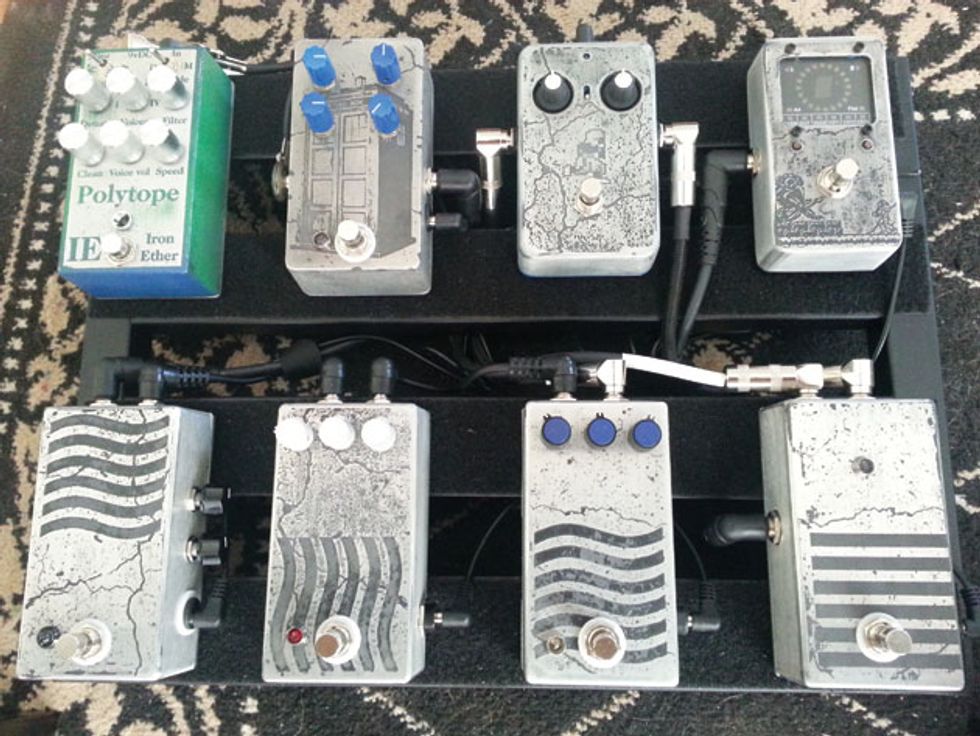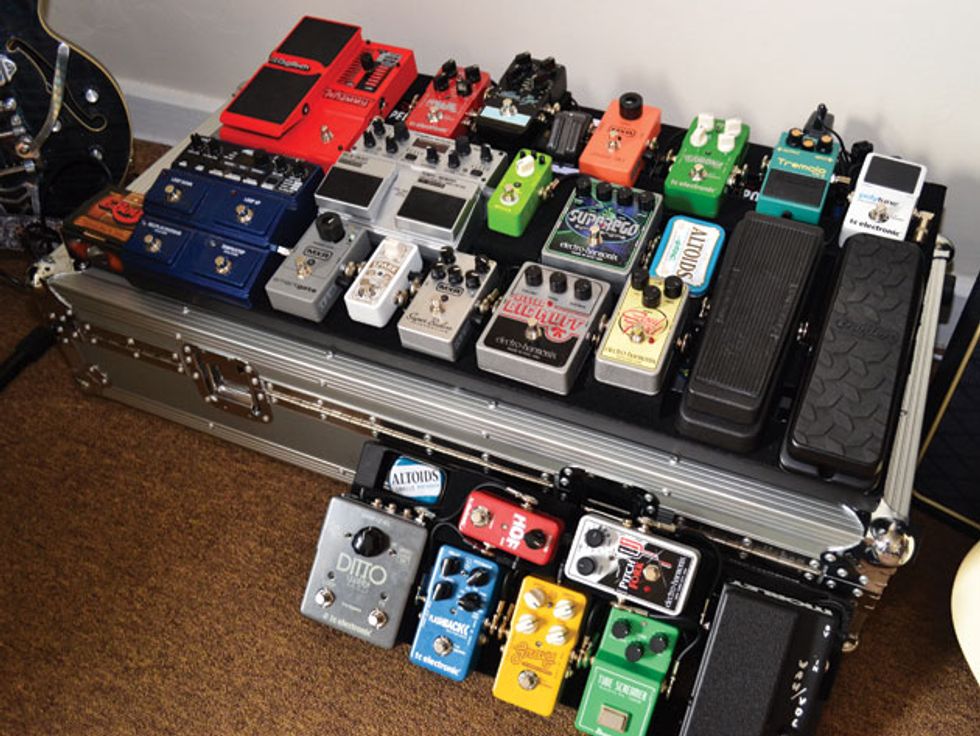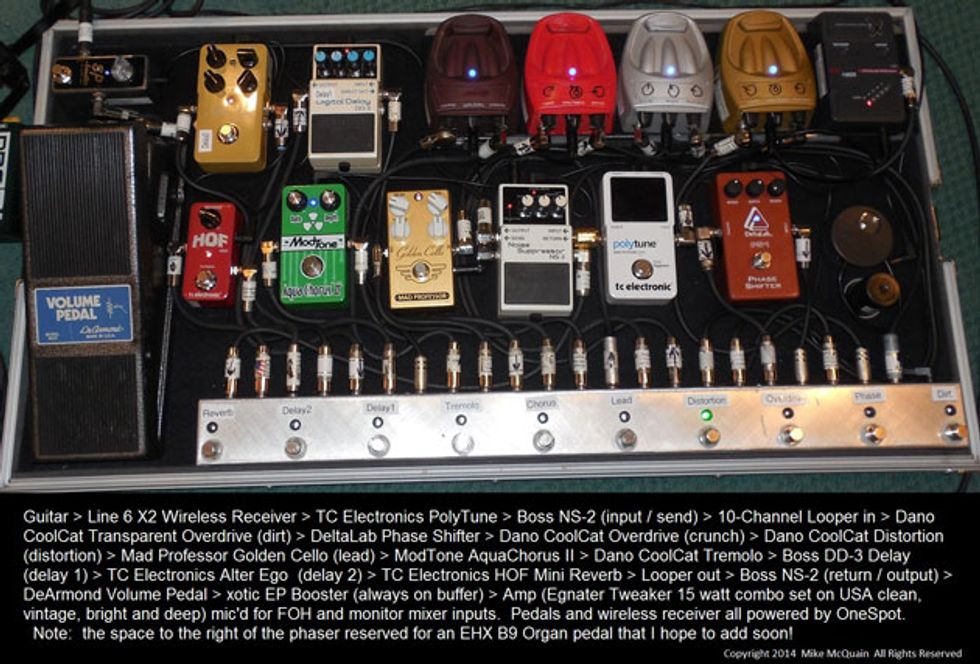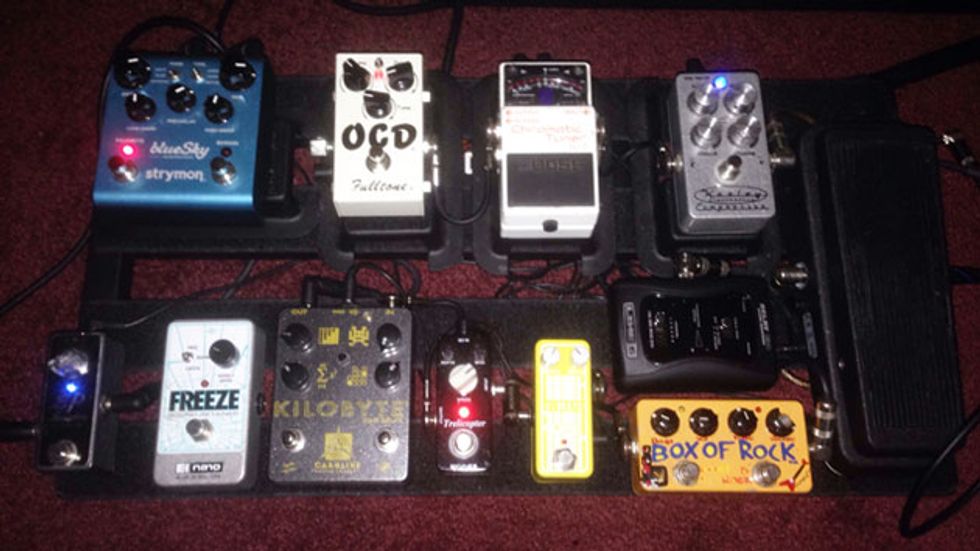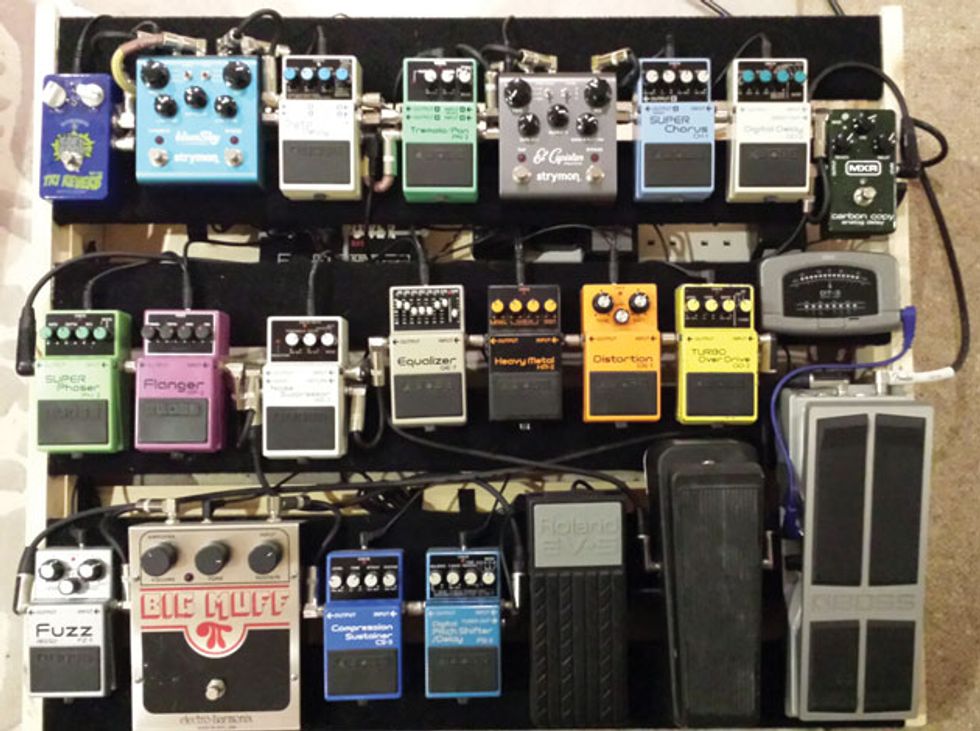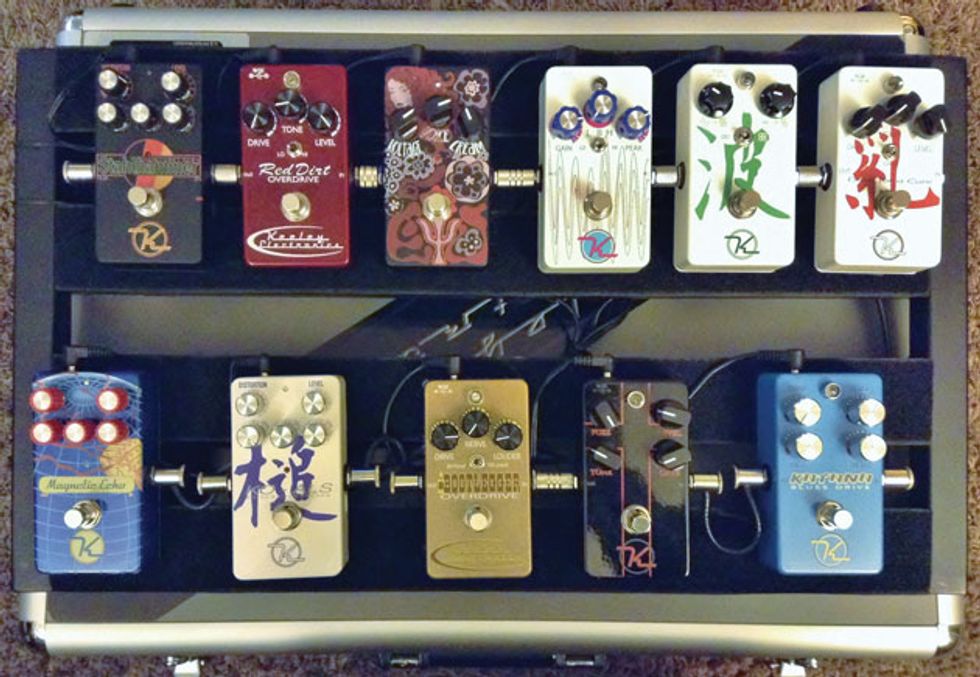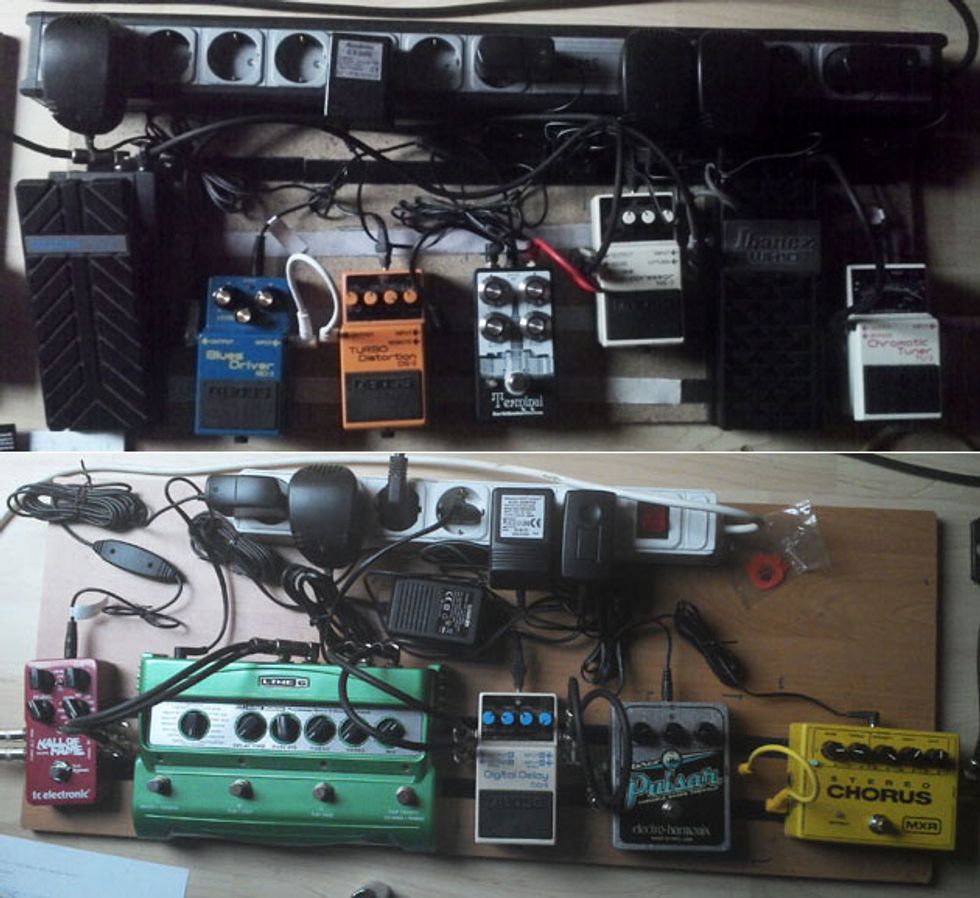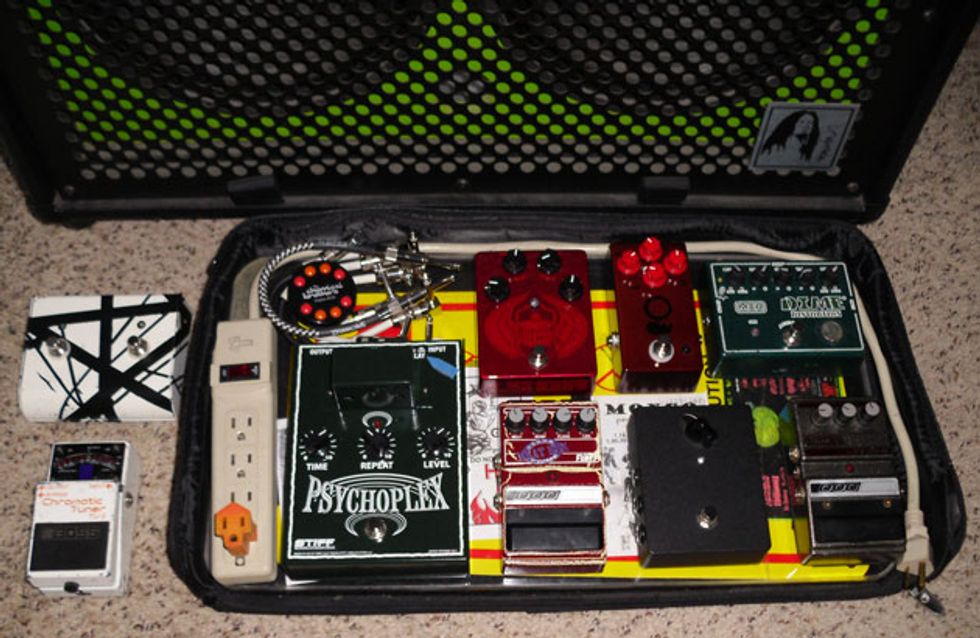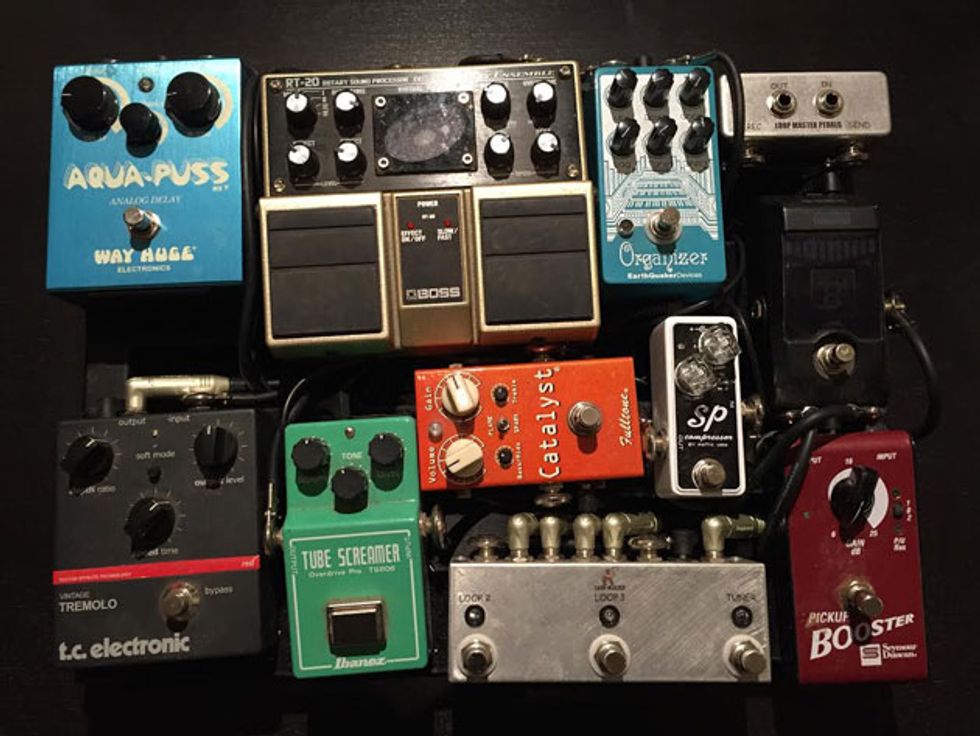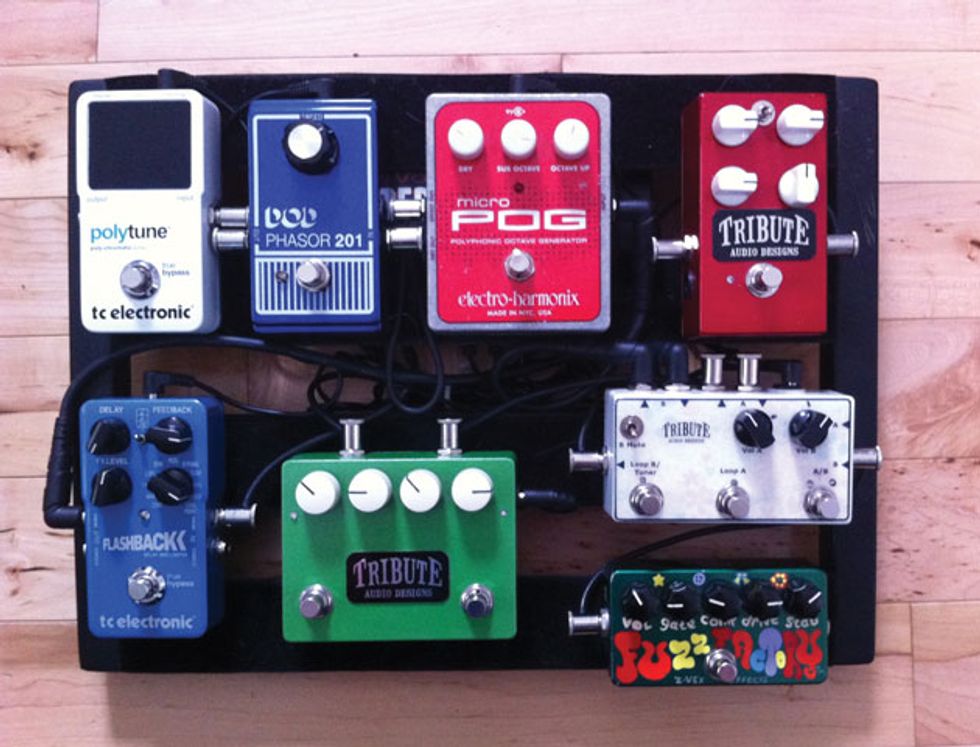 Ready for some self-inflicted pedal envy? Just check out the extraordinary setups from some of our fellow players. These recent submissions include a crafty "skateboard," a fuzz "smorgasboard," and submissions from a few players who may have gone "overboard." (Puns intended.)
Pedal lust has no end—these pedalboard pics keep rolling in, and there are plenty more where these came from. Check out other reader boards at premierguitar.com.