Guitarists from around the globe give us tours of their stomping grounds.
Daniel Lopez: Abstract Expressionist
"My sonic explorations are me in my office, haphazardly stomping on pedals," says Daniel Lopez of Franklin, Tennessee. "I twist knobs, layer sheets of feedback, and try to create an aural version of a Jackson Pollock painting." Daniel's board includes a Fender Fuzz-Wah, a Boss TU-3 tuner, a Holy Stain Multi-Effects and Superego Synth Engine (both by Electro-Harmonix), an EarthQuaker Devices Speaker Cranker, a Boss CH-1 Super Chorus, and two delays: a digital Boss DD-5 and an analog MXR Carbon Copy. A Visual Sound 1Spot powers everything on the Pedaltrain board. "I definitely have a great palette to choose from," says Daniel.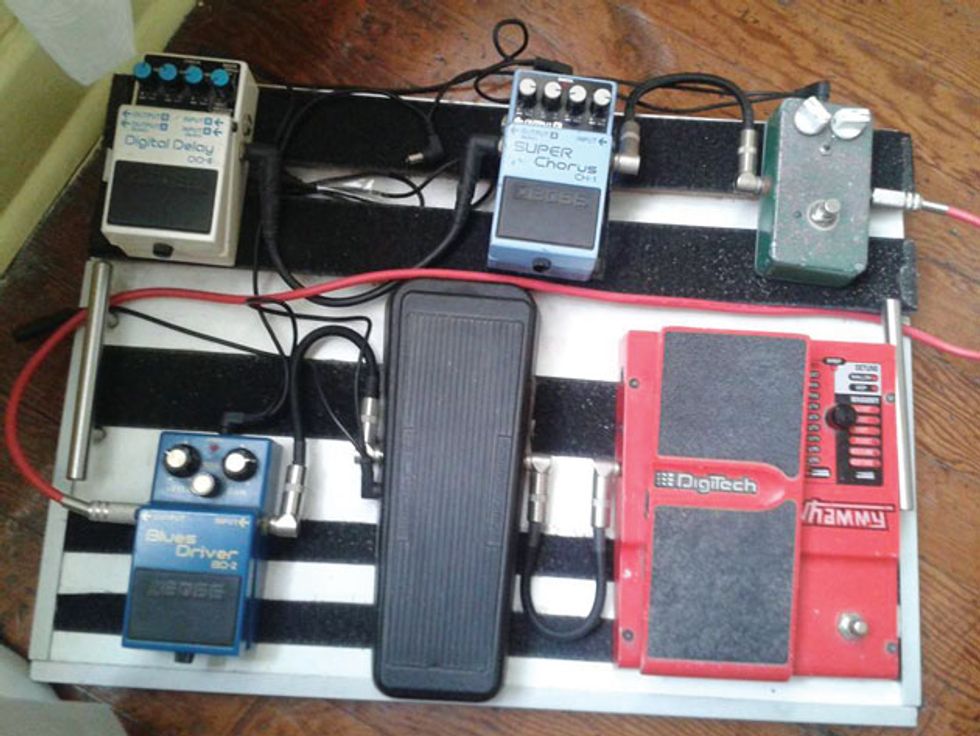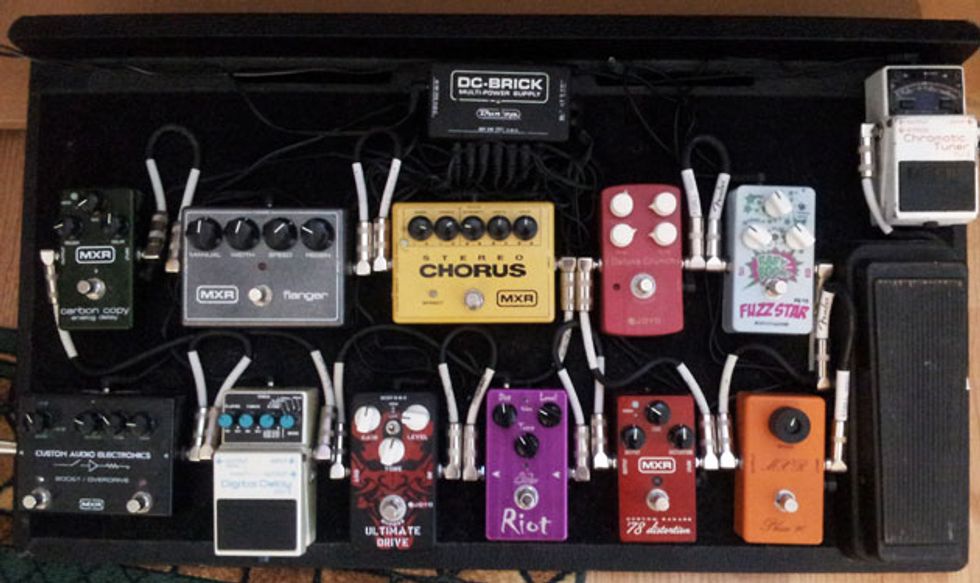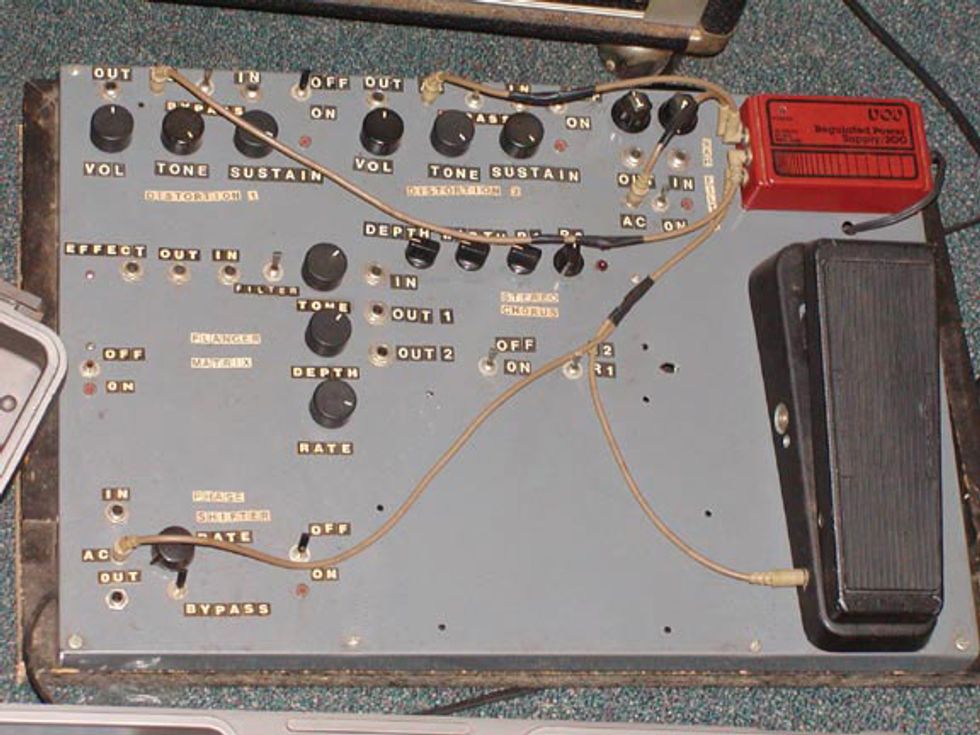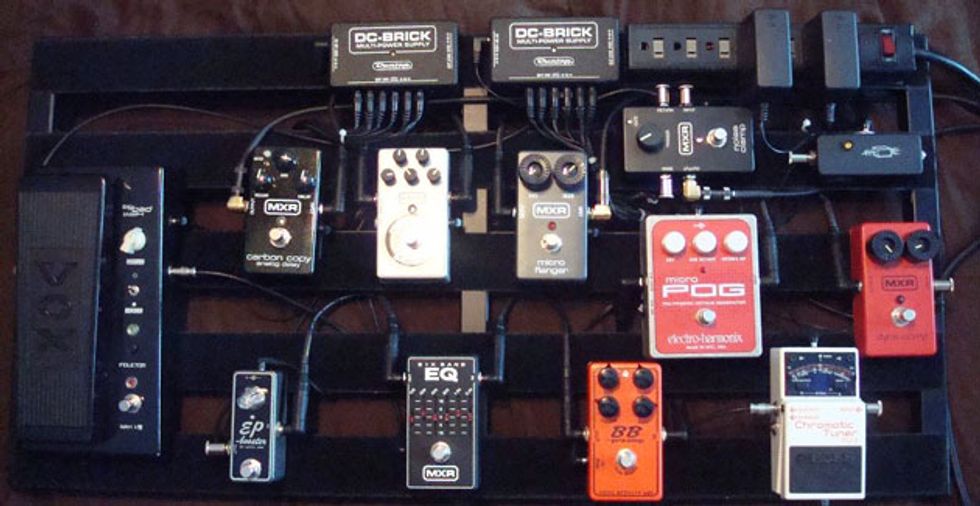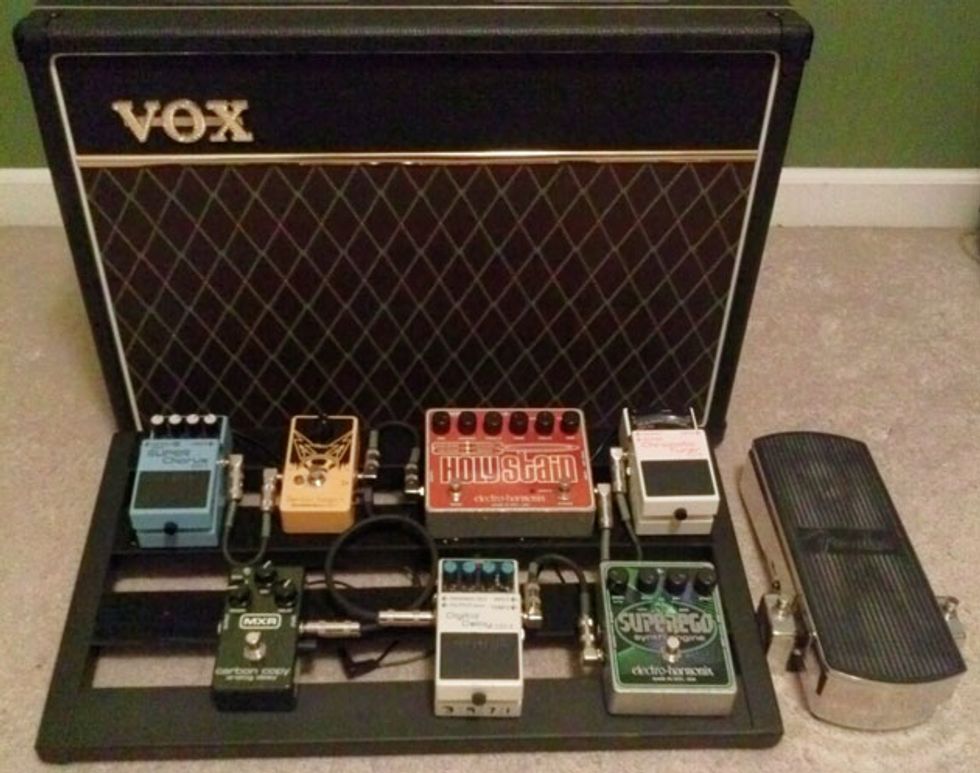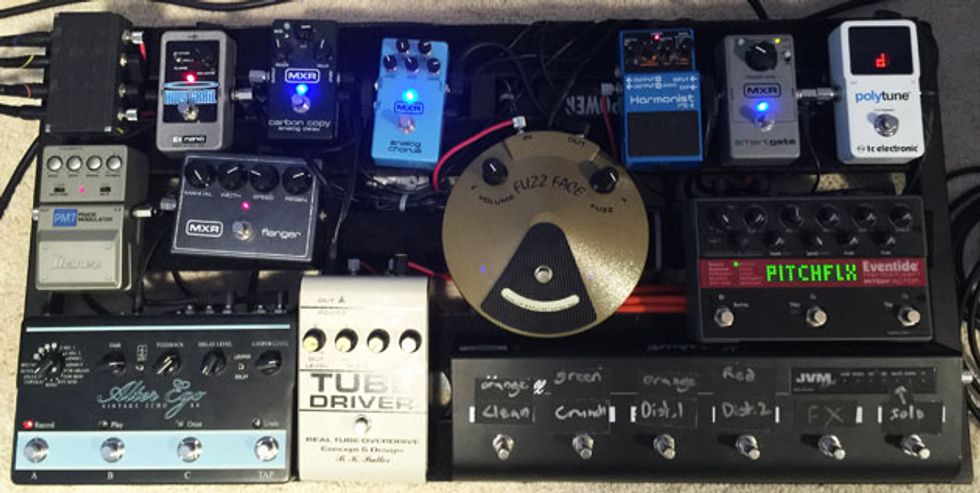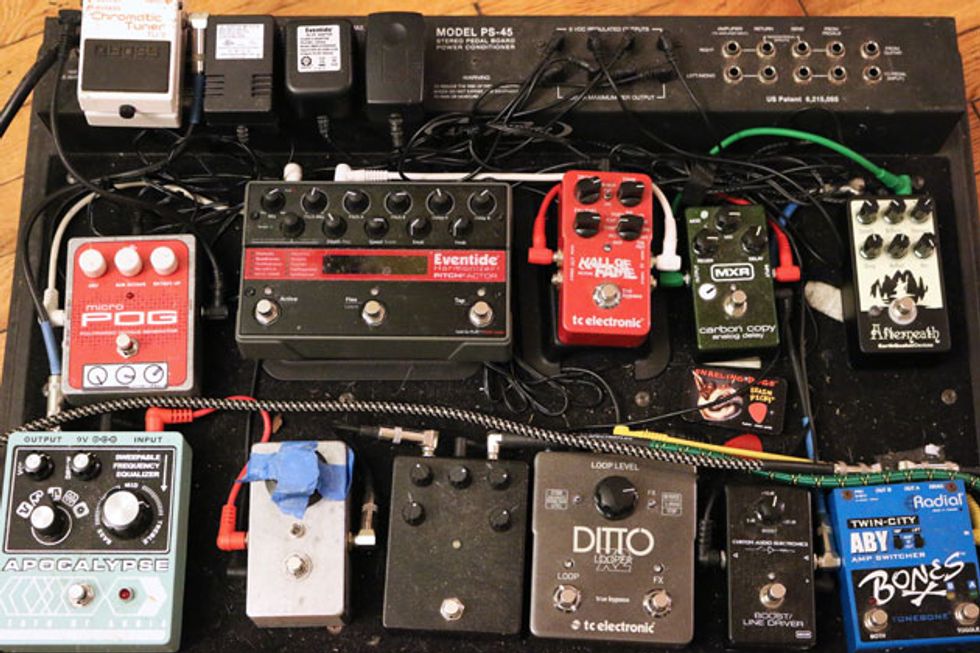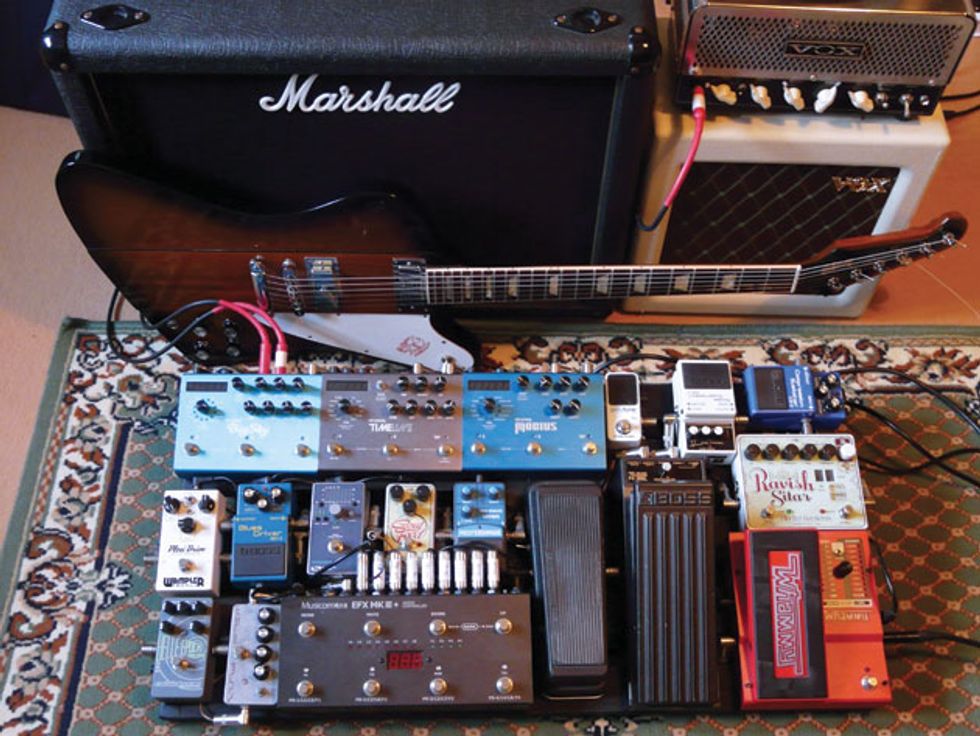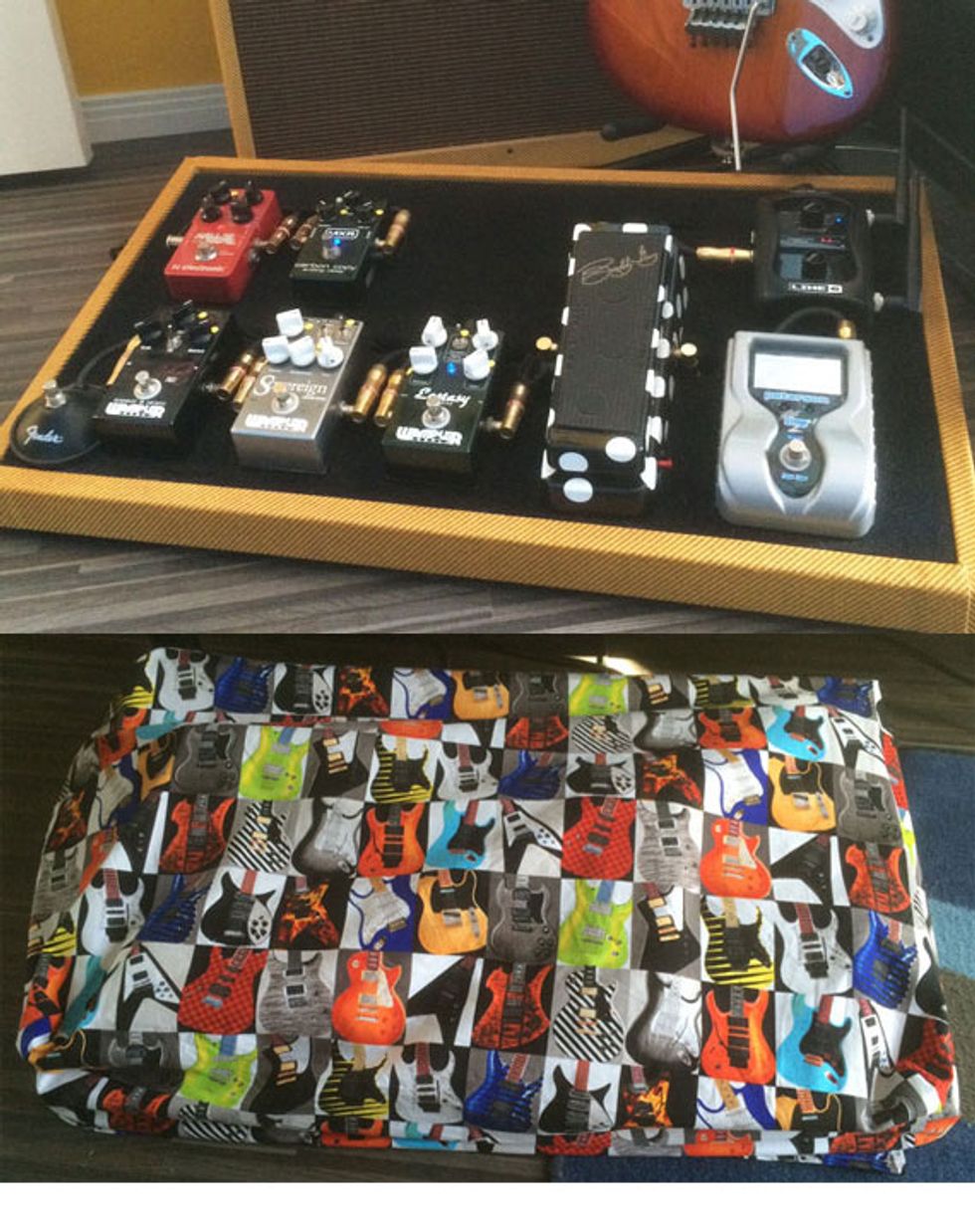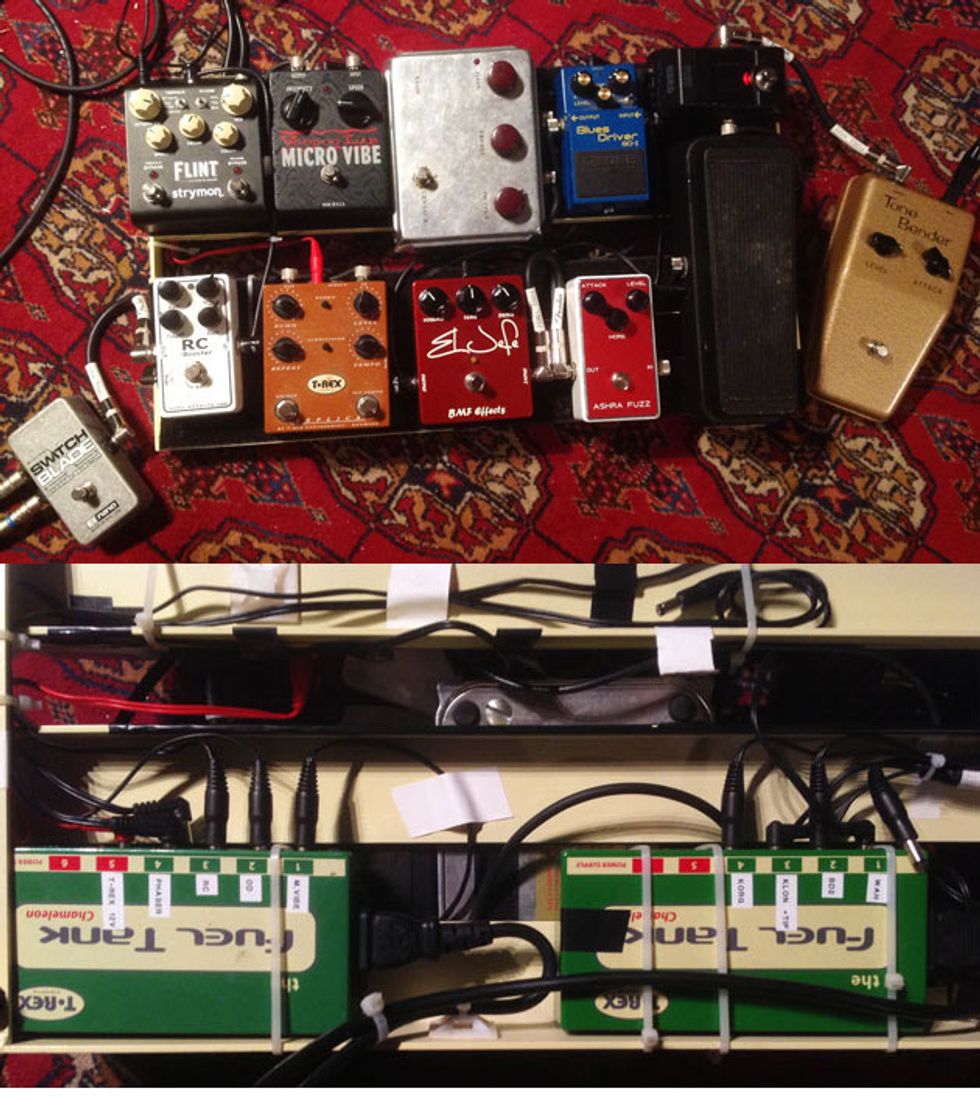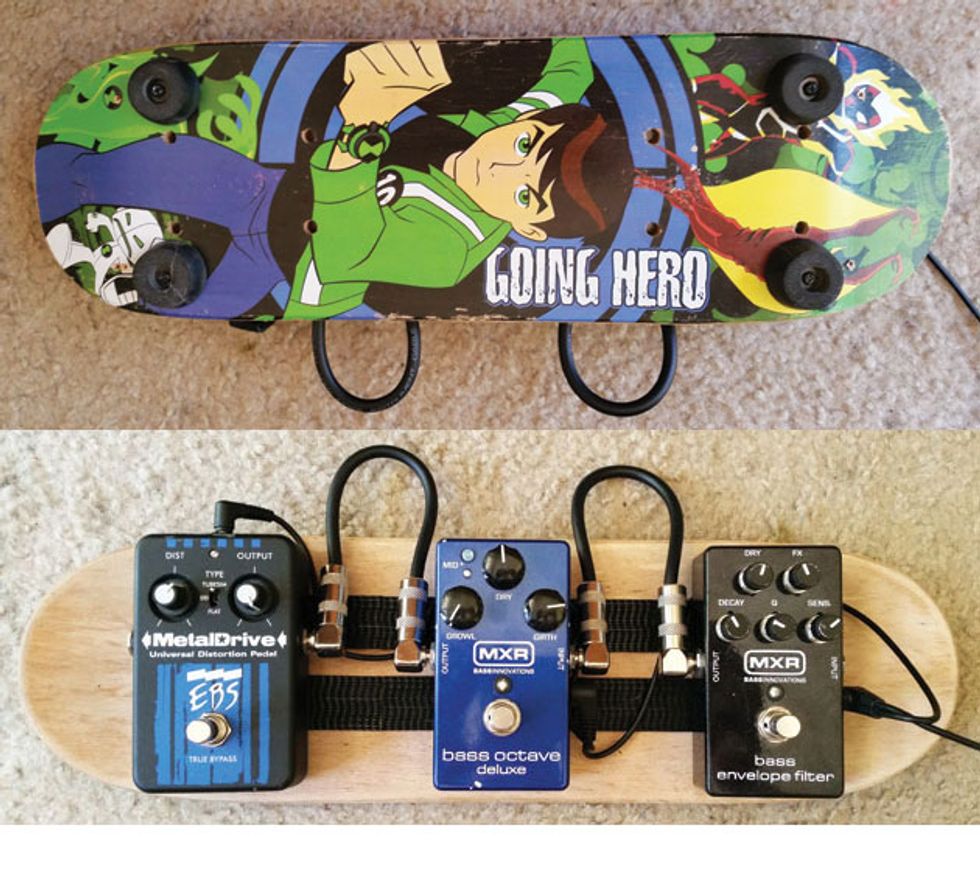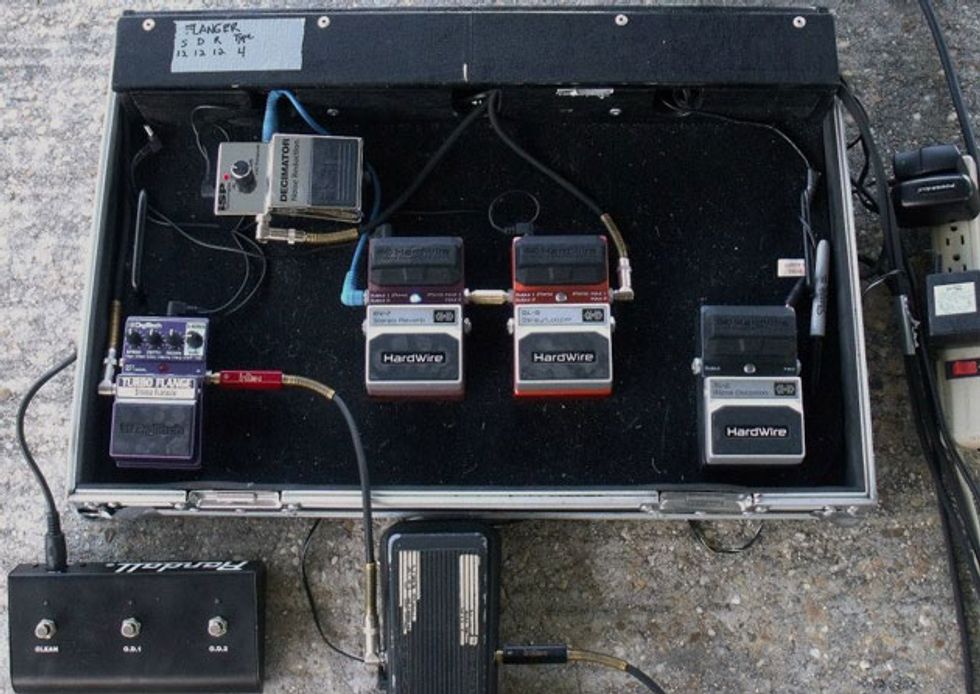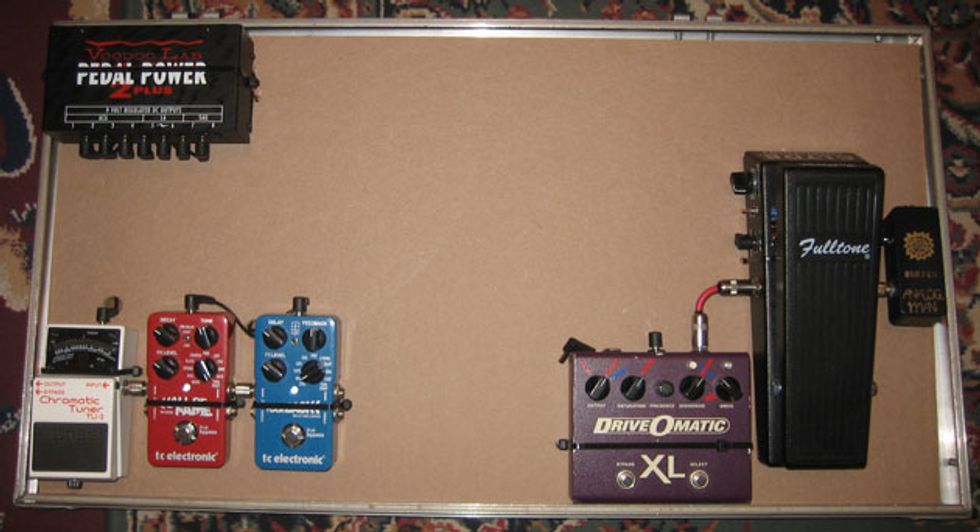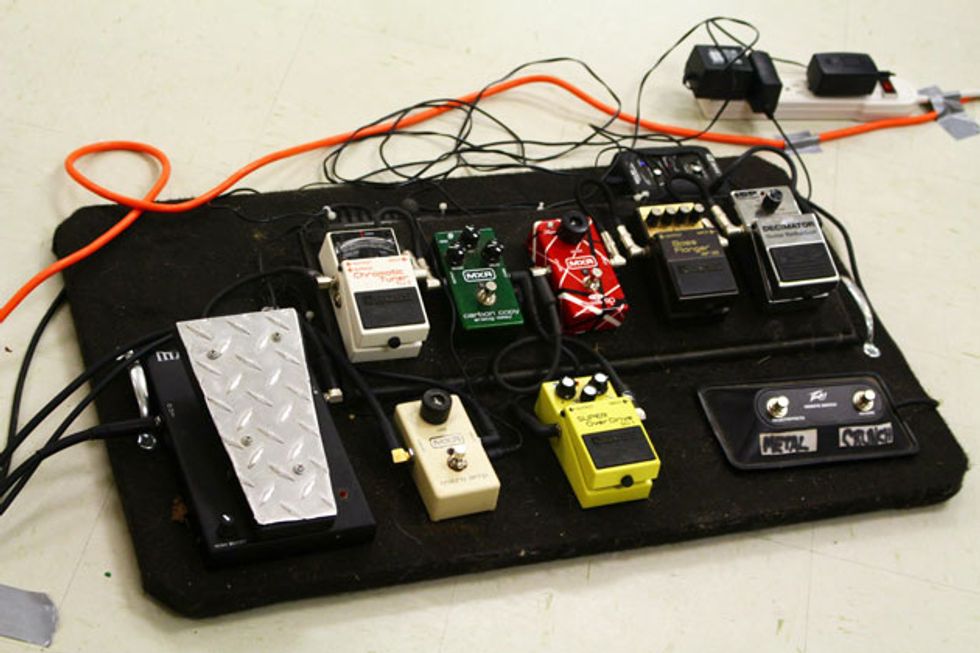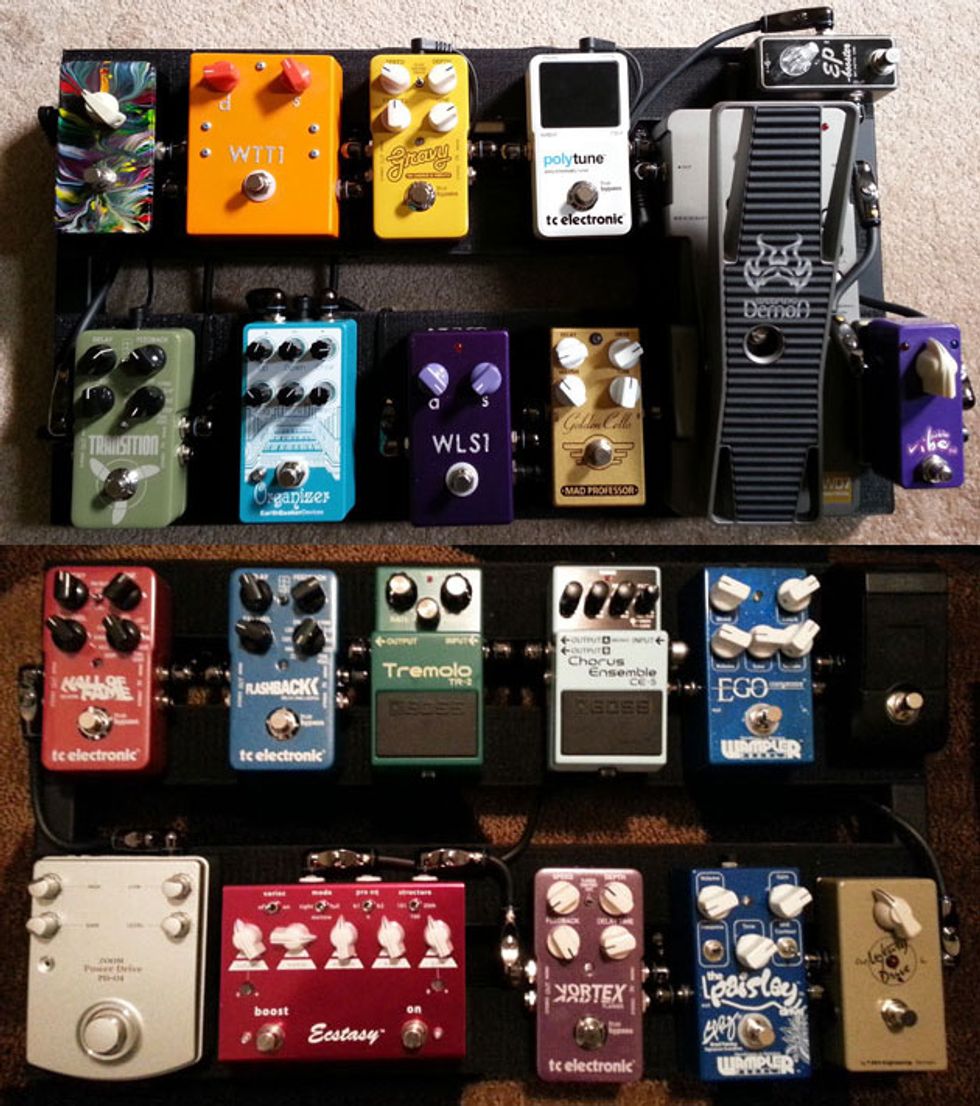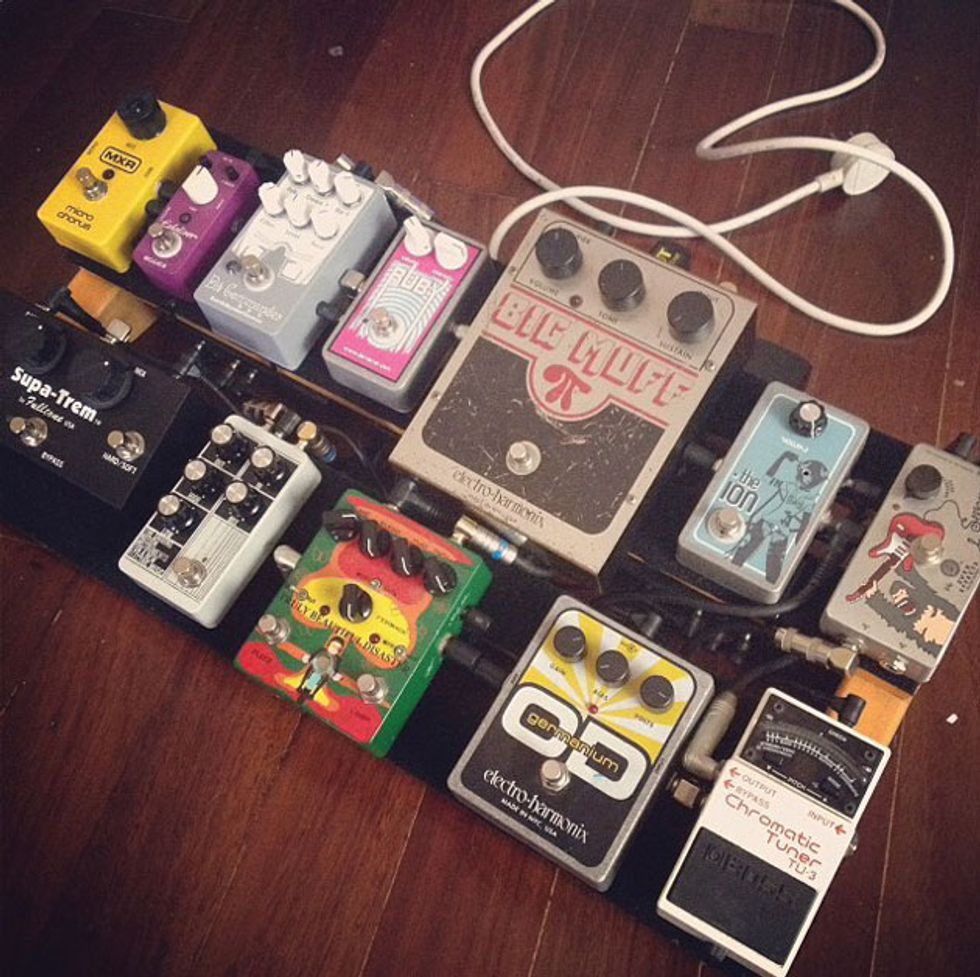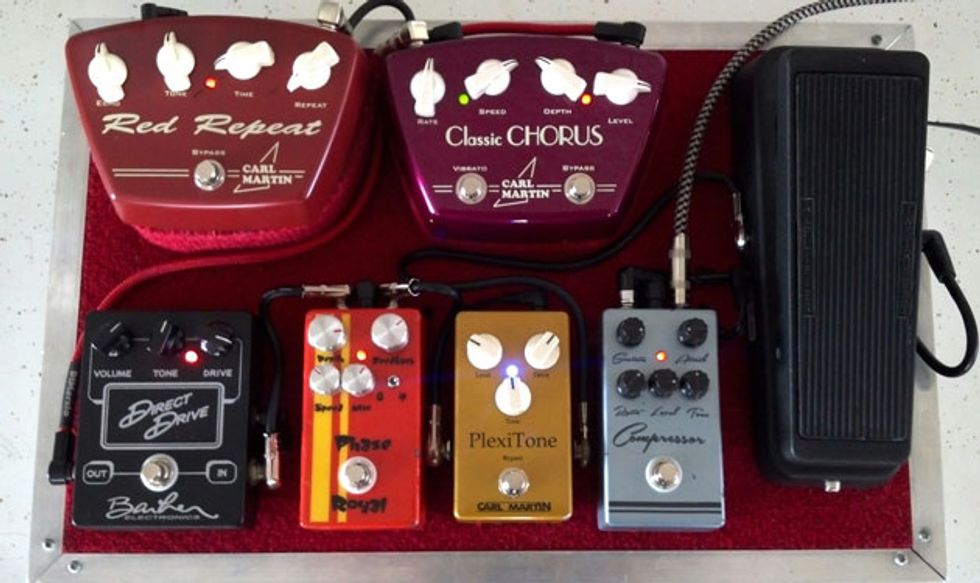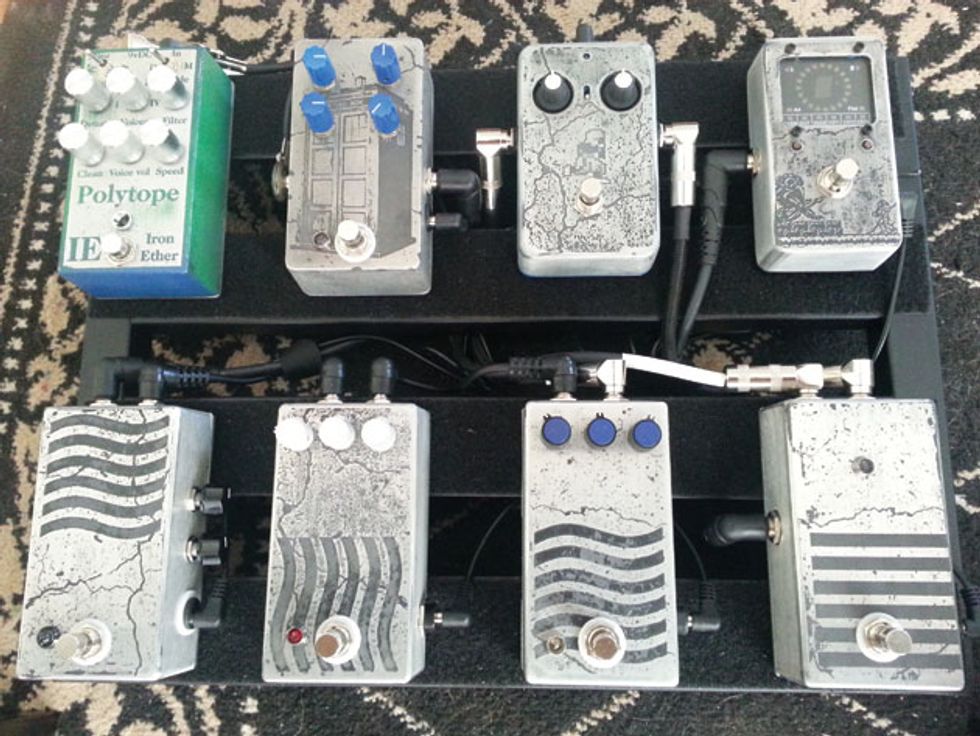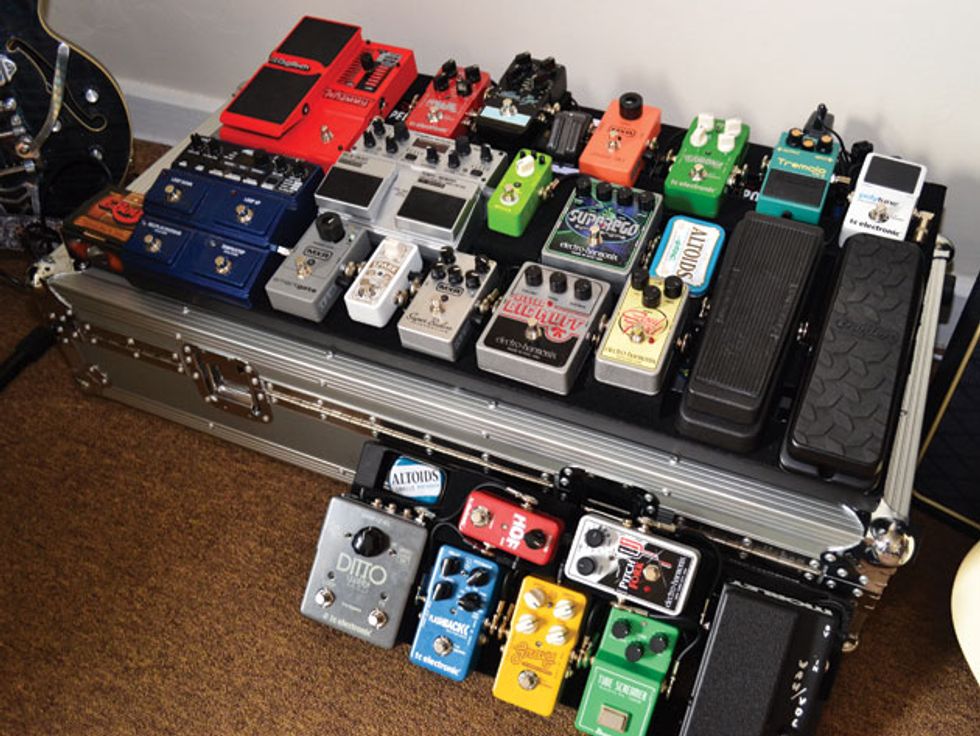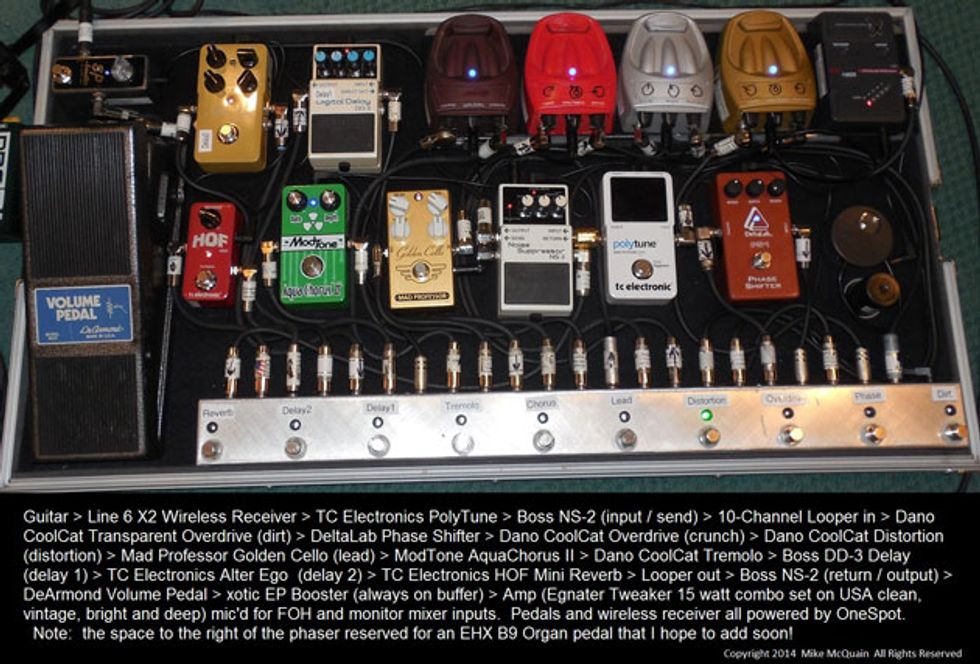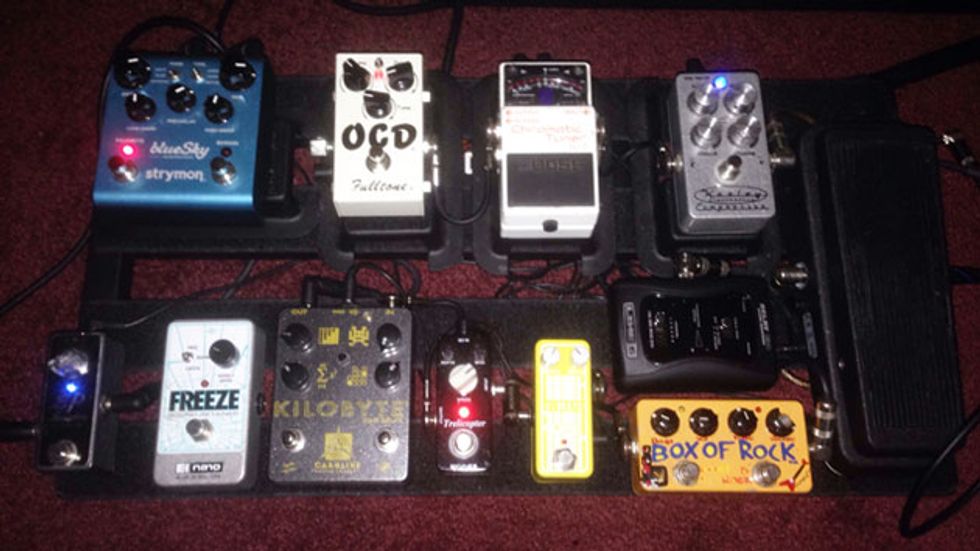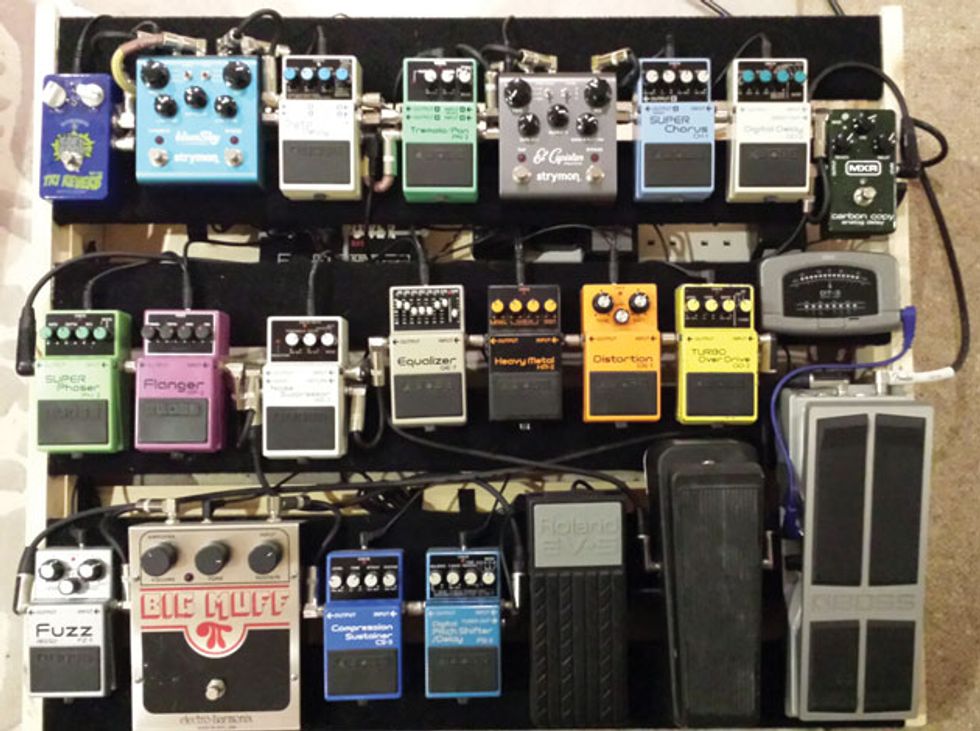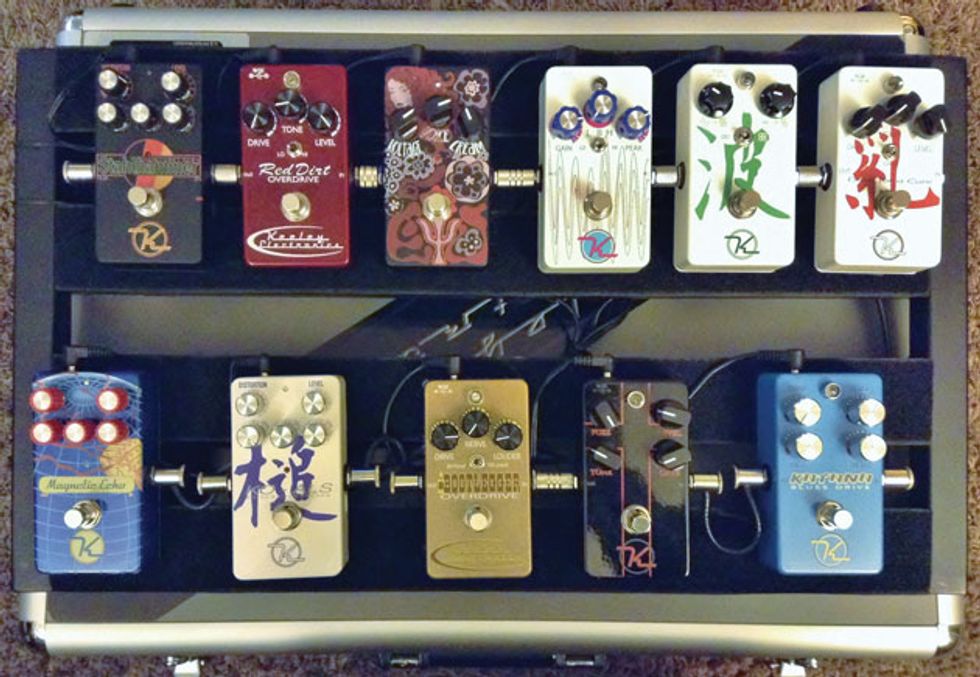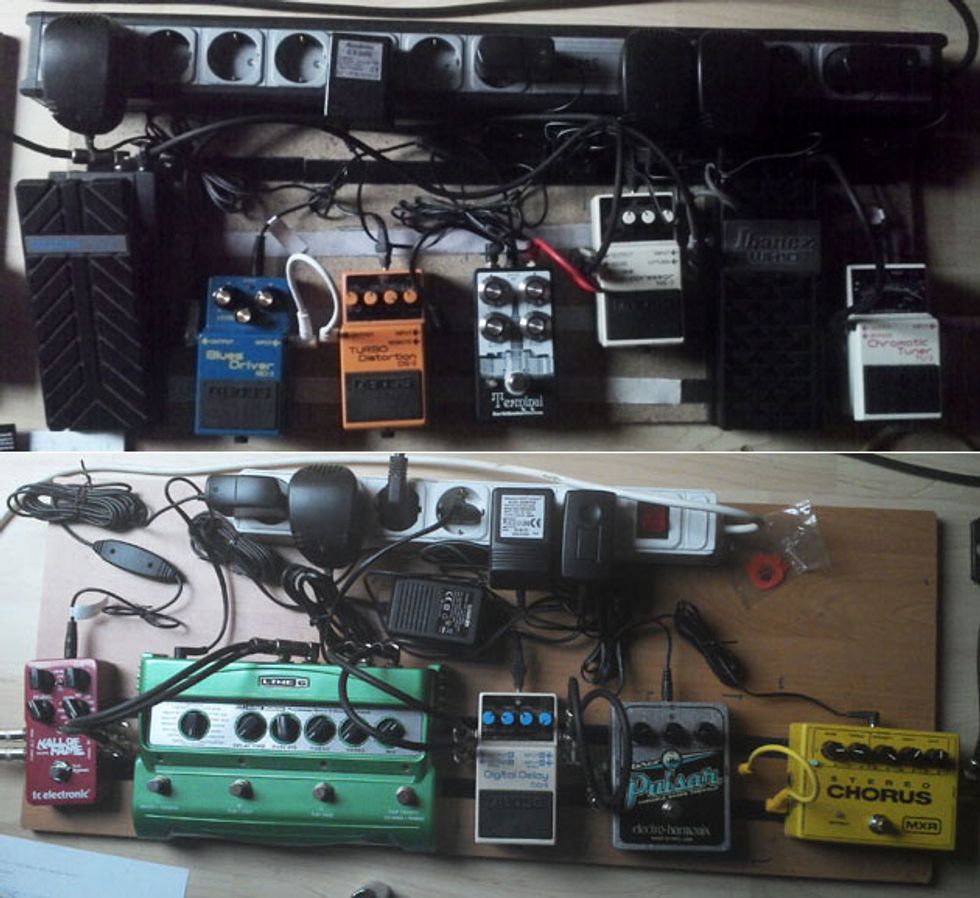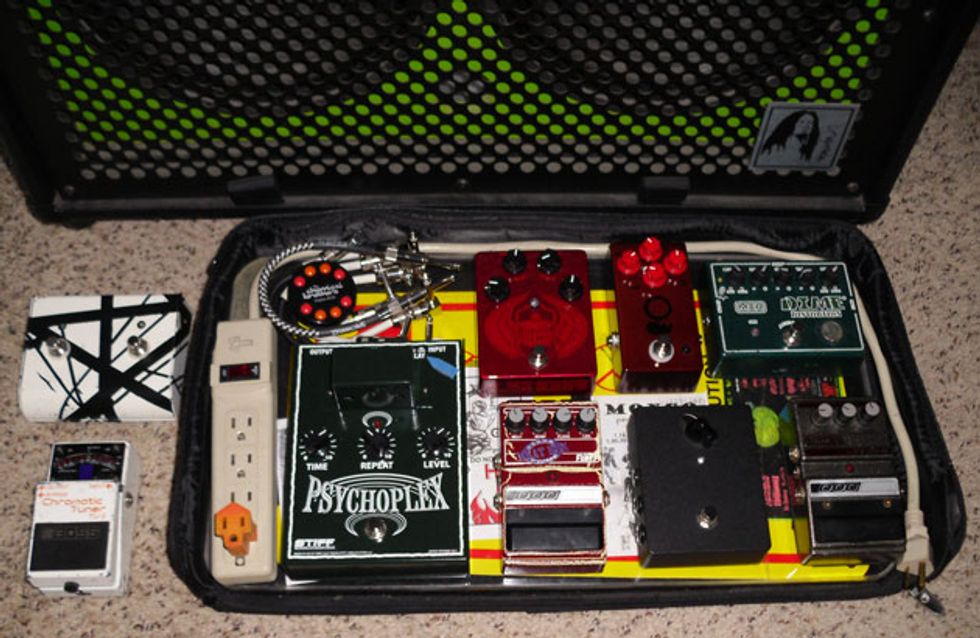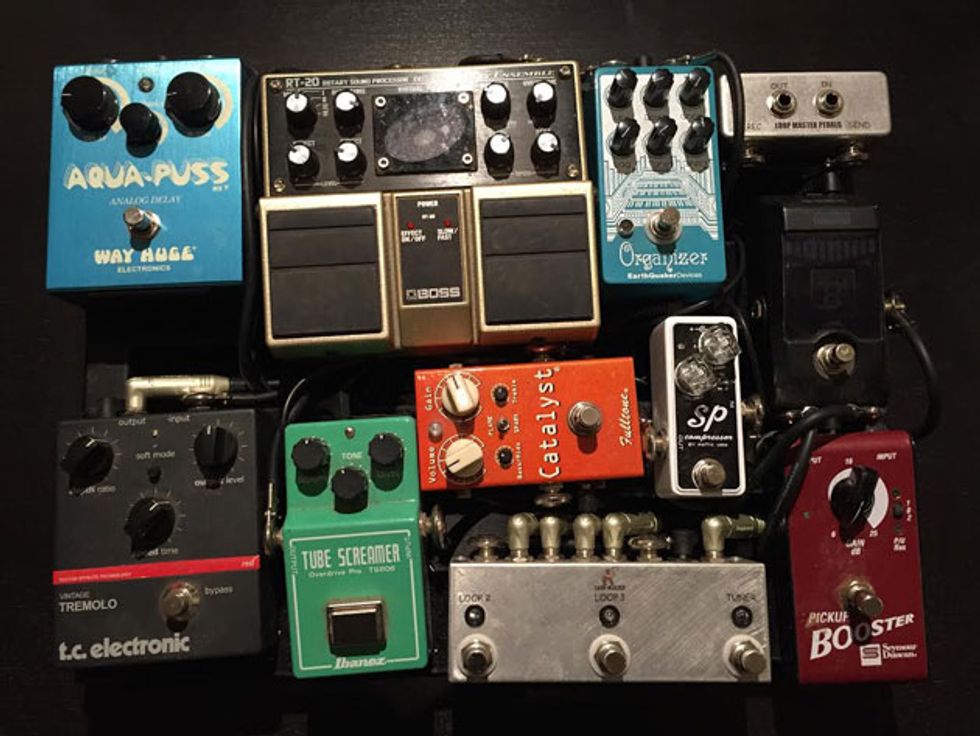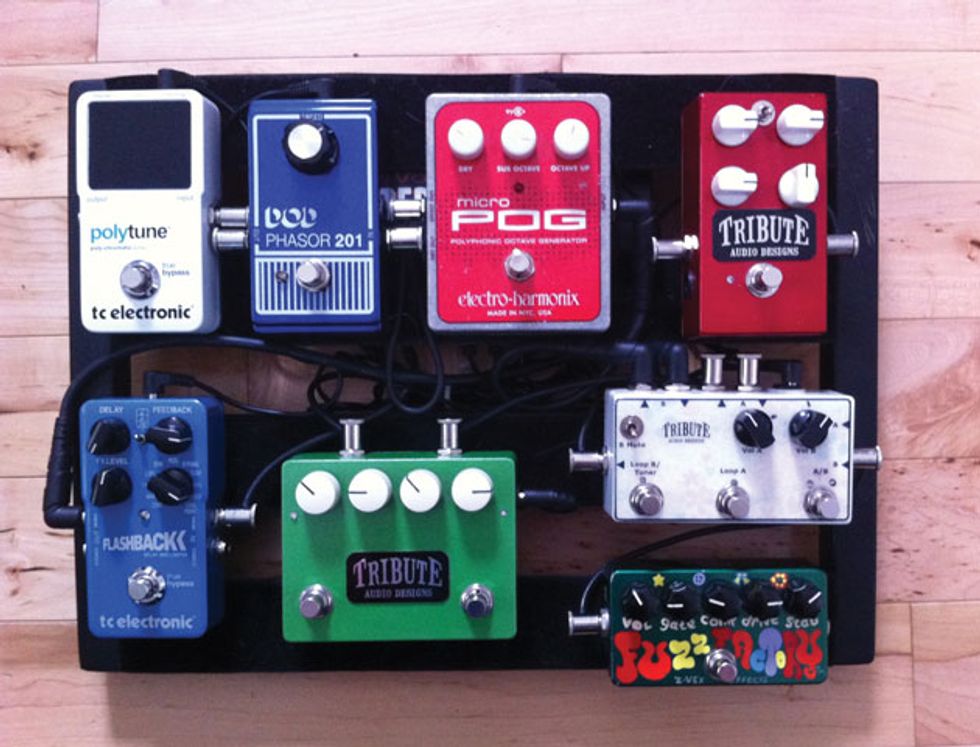 Ready for some self-inflicted pedal envy? Just check out the extraordinary setups from some of our fellow players. These recent submissions include a crafty "skateboard," a fuzz "smorgasboard," and submissions from a few players who may have gone "overboard." (Puns intended.)
Pedal lust has no end—these pedalboard pics keep rolling in, and there are plenty more where these came from. Check out other reader boards at premierguitar.com.