Get up close and personal with Flea and Josh Klinghoffers'' rigs.
"Josh uses a core of Strats, starting with Chad Smith's '63 Tobacco Sunburst used for older songs like ""Higher Ground"" and anything with a whammy bar. His main Strat is a black '66 with a '68 neck and he also uses a black 1974 hardtail Strat as his backup. He uses a Gretsch White Penguin for Californication-era songs as a tip-of-the-hat to Frusciante, an early-70s Gibson ES-335 for ""Universally Speaking"" and a Neil Young song, a '67 Telecaster that was a gift from Frusciante long ago, a '64 custom-color Fender Jaguar used for lighter songs, a 12-string Gibson Firebird with some modifications to the pickguard and switching, a Fender Coronado 12-string in burnt orange (dropped a half step for ""Breaking the Girl""), and a ""Fools Telemaster"" relic'd Tele/Jazzmaster hybrid."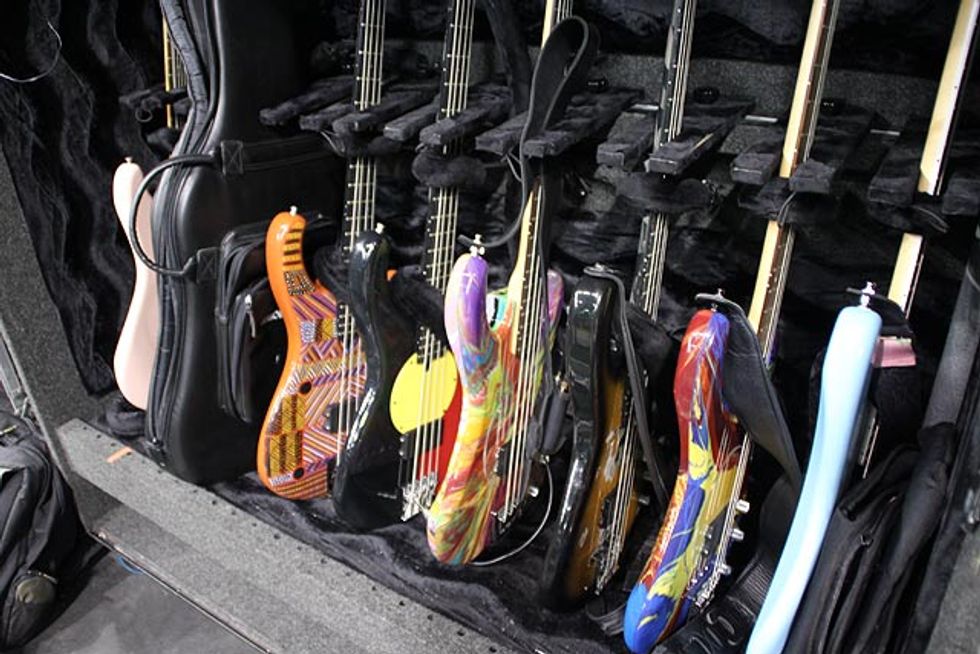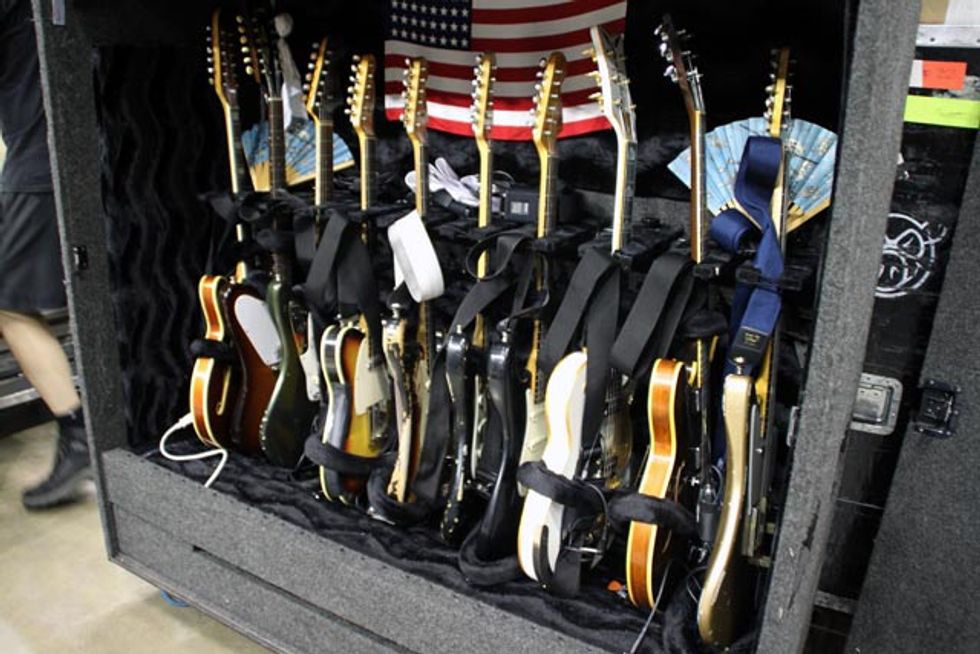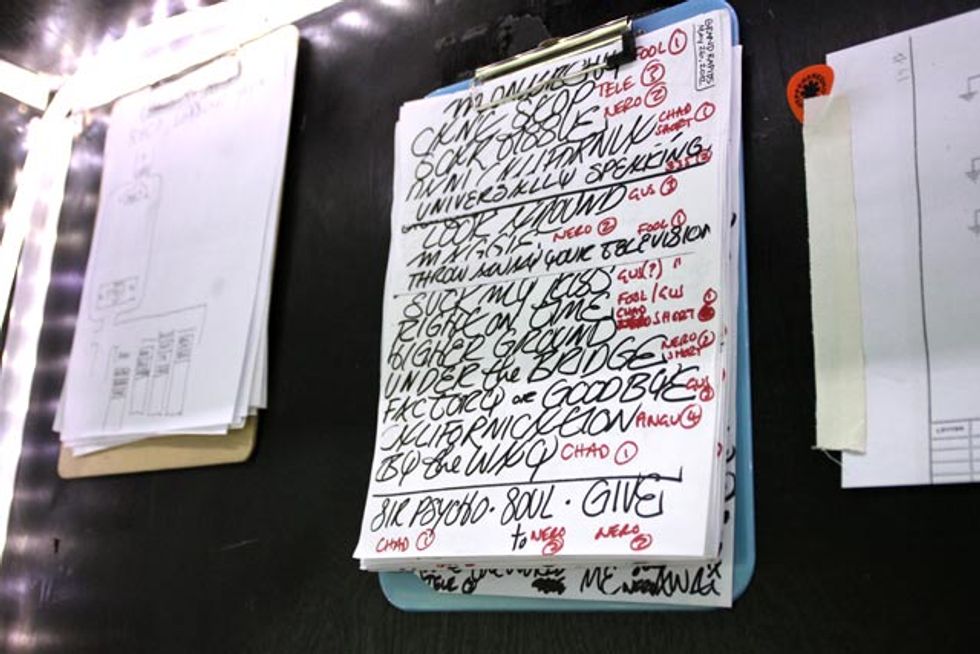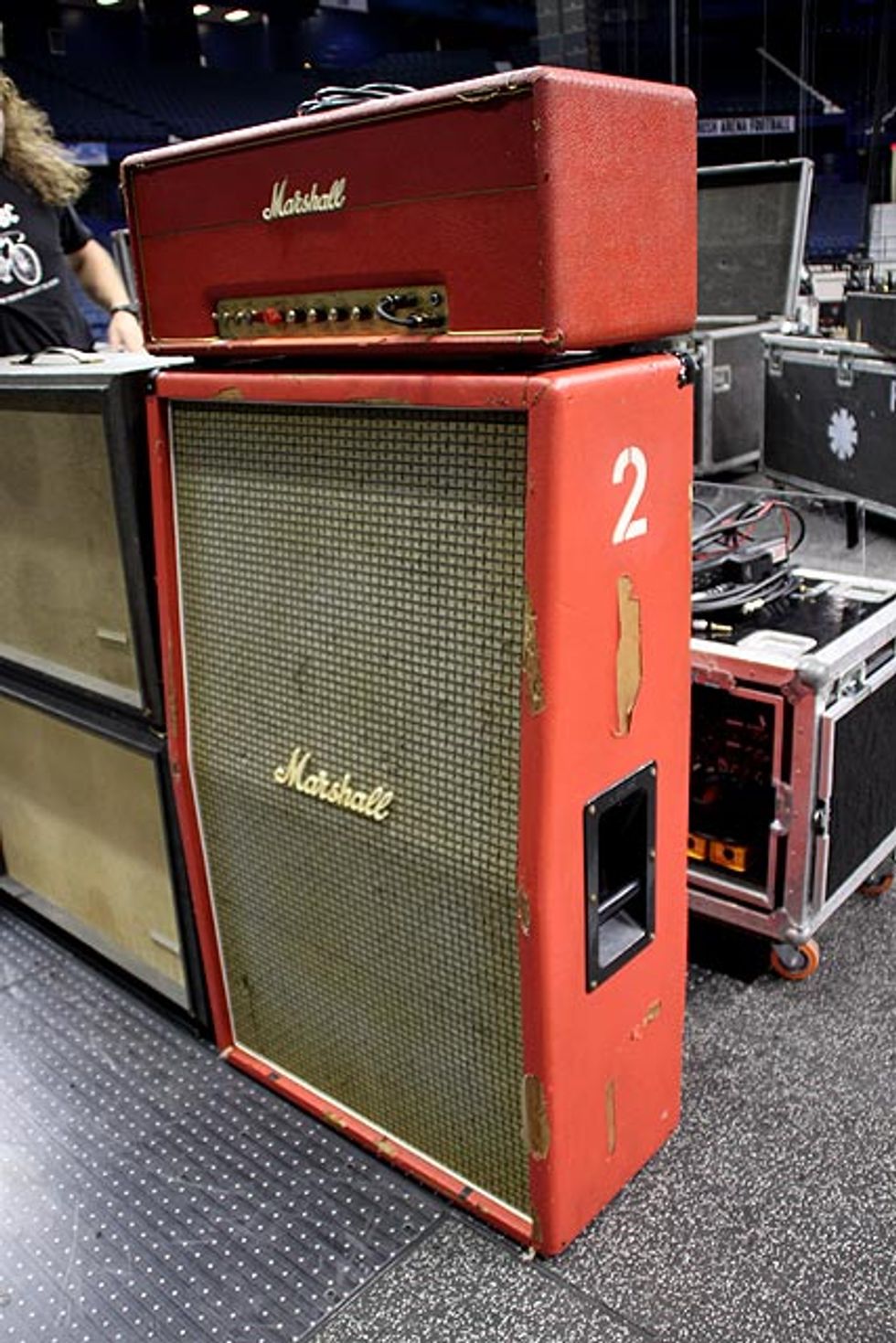 Watch our Rig Rundown videos for even more details on the rigs! Click here to see Flea's | Click here to see Josh's.