What Alex Lifeson and Geddy Lee are using on their "Clockwork Angels" tour.
Alex Lifeson's Goldtop Gibson Les Paul
Lifeson also uses a recent-issue goldtop Gibson Les Paul live. All of his guitars are outfitted with Levy's Leathers straps and Audio-Technica AEW-R5200 wireless units.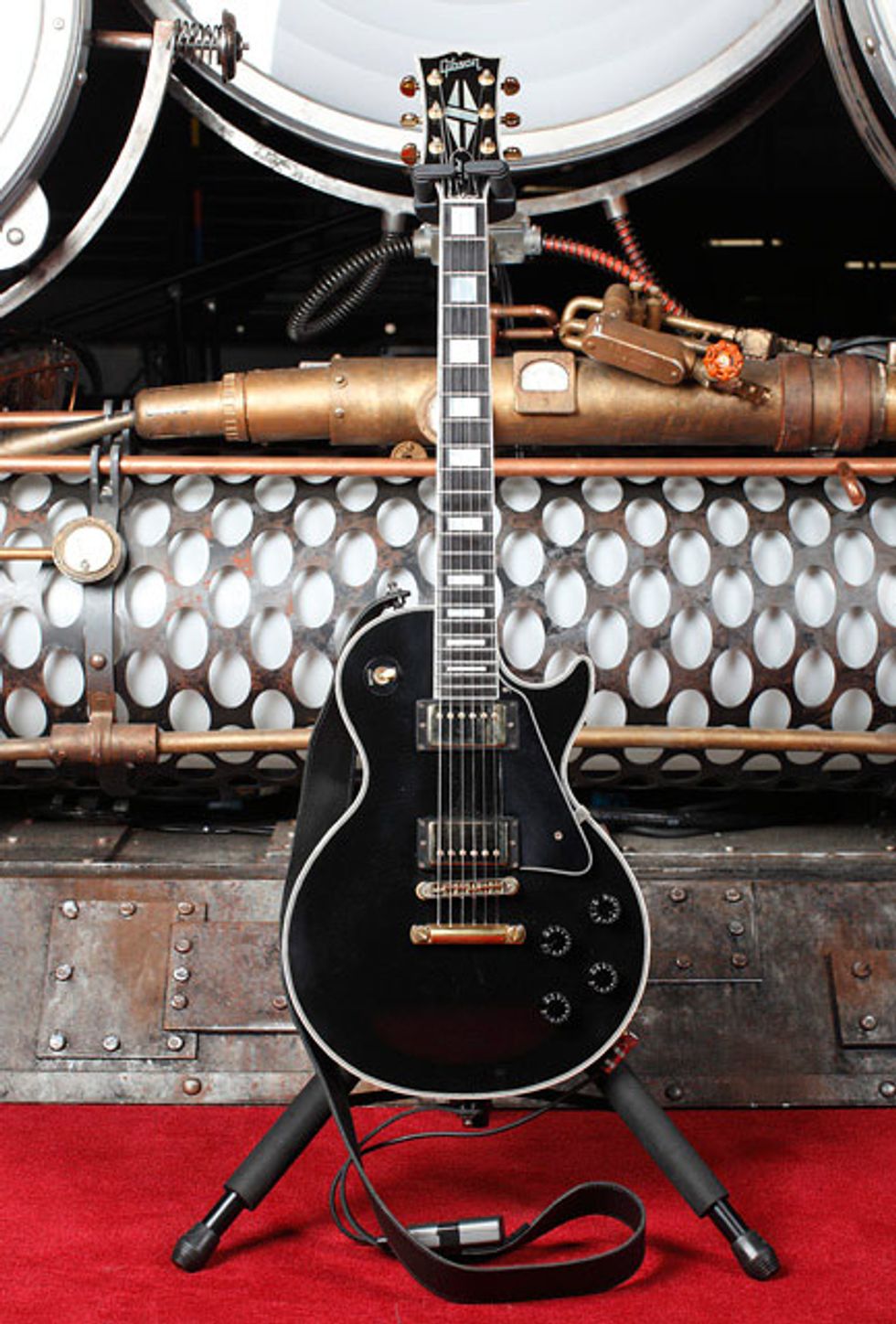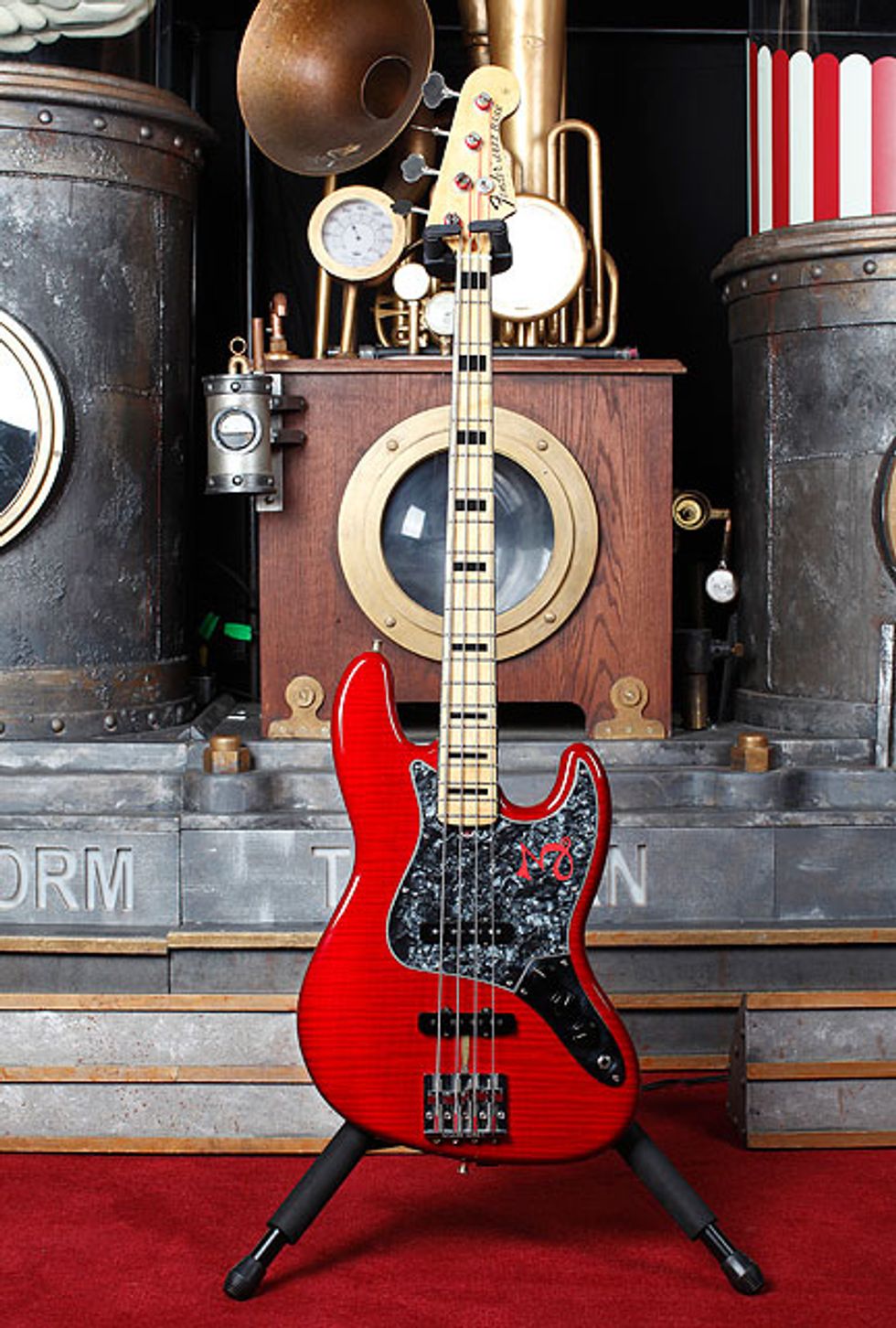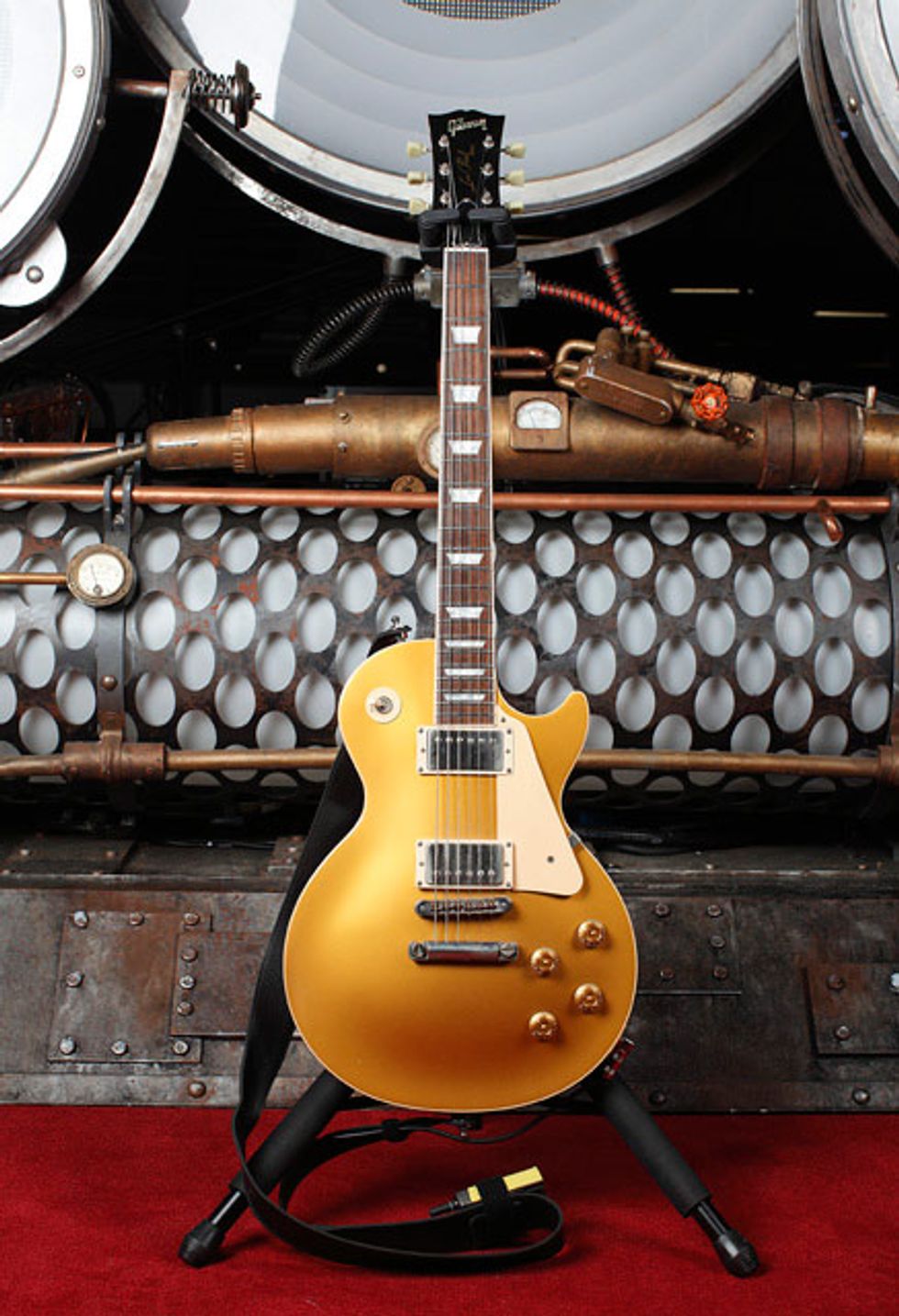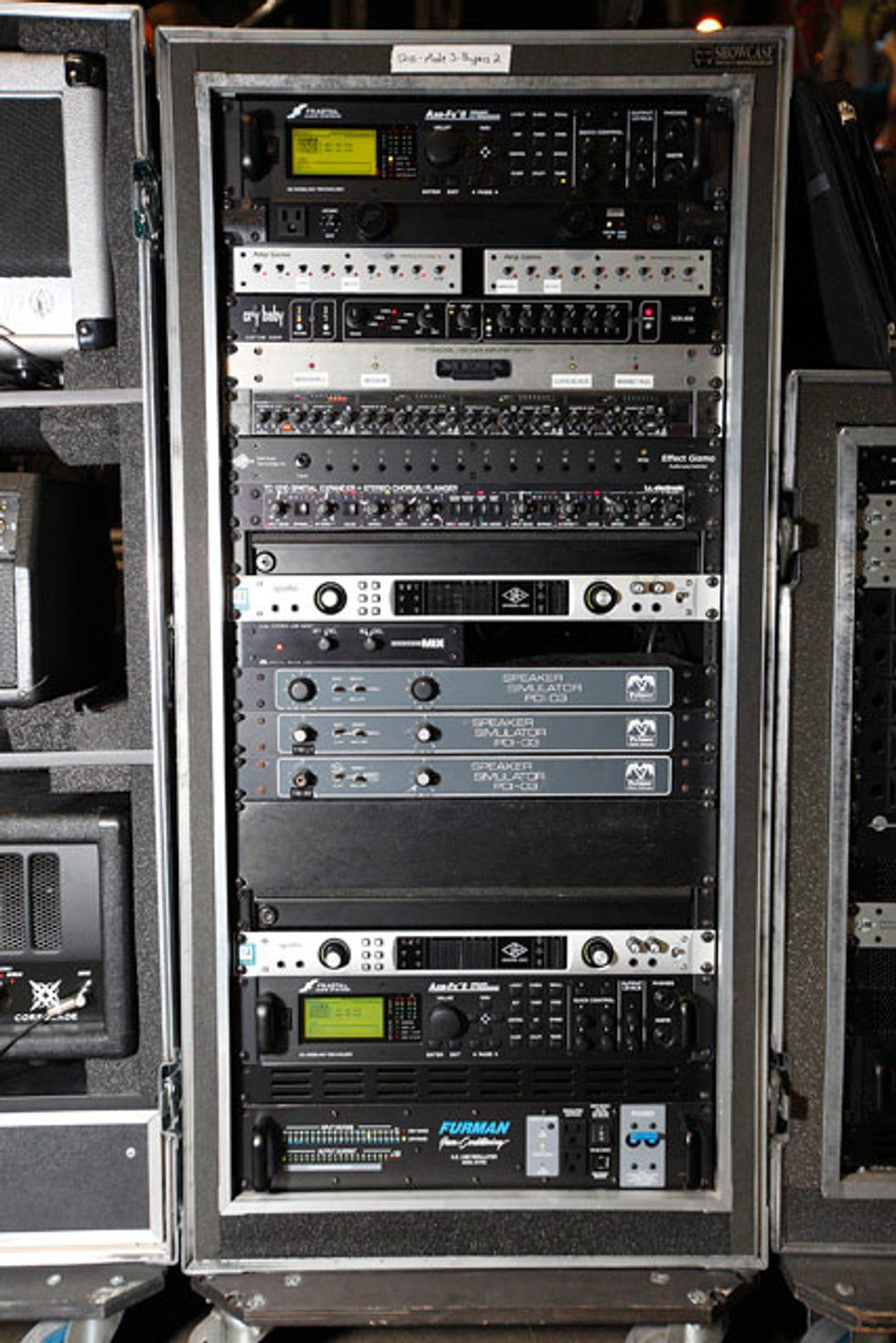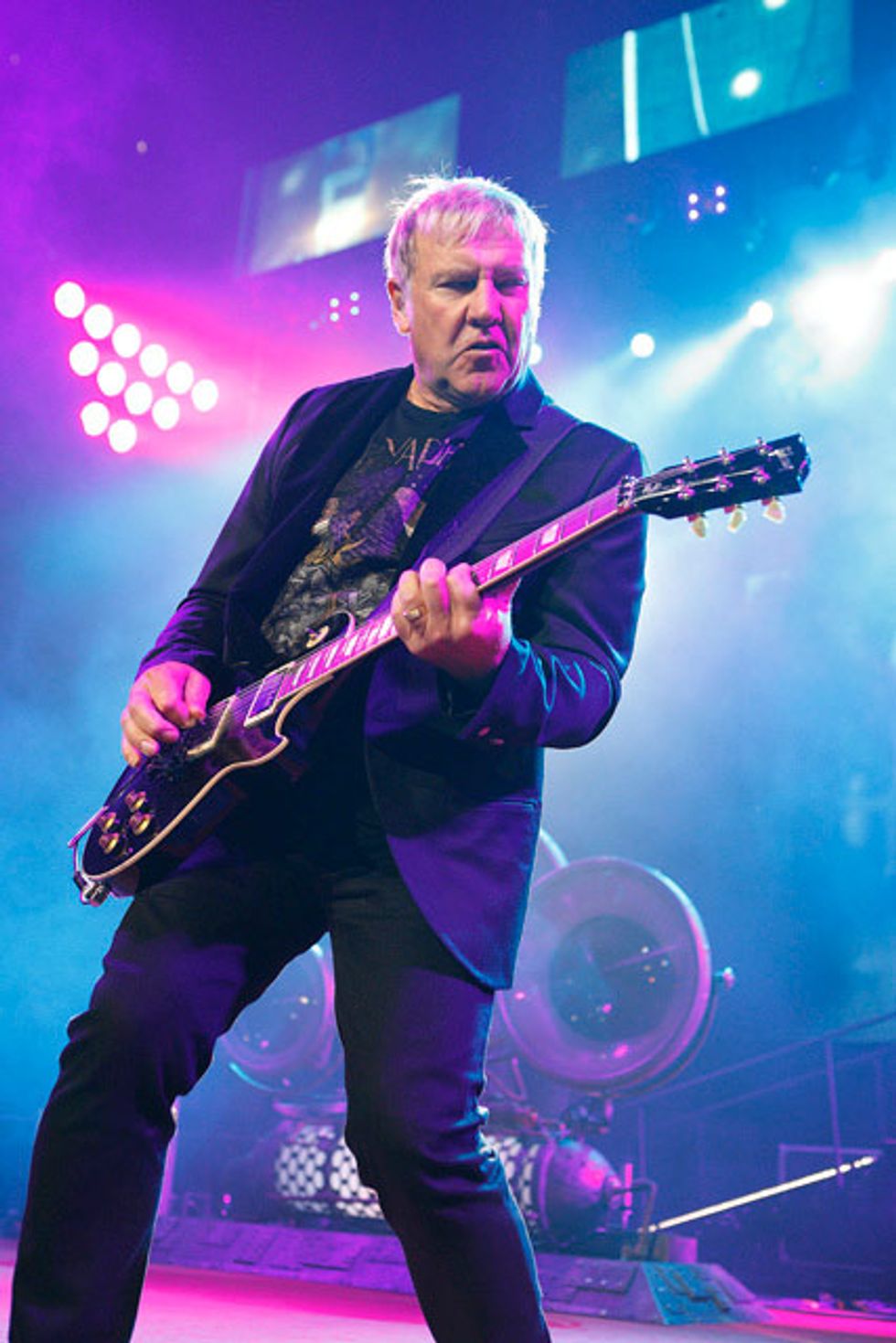 Click here
to read our interview with Alex and Geddy!