Barcelona builders revive an obscure reverb preamp that adds sweet octane: The PG Aclam Windmiller review.
Beautiful, airy low- gain boost and overdrive tones. Cool interactions with other gain pedals. Super sturdy construction.
Expensive for a preamp pedal.
5
4.5
5
3.5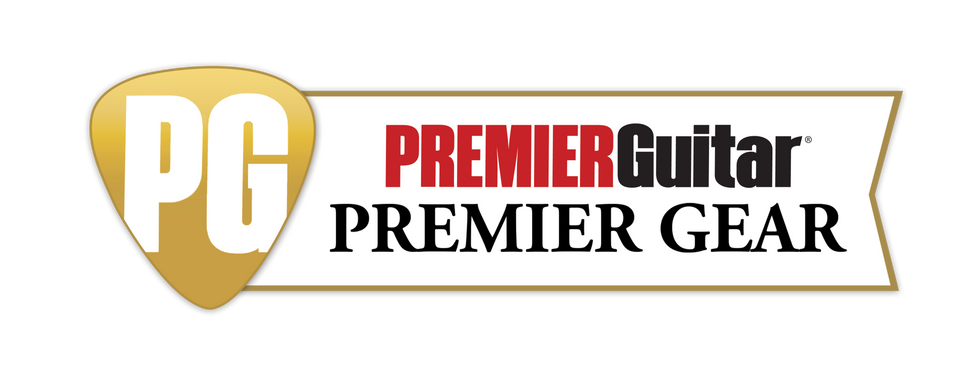 I studied Pete Townshend's '60 rigs religiously as a kid—watching The Kids Are Alright on repeat and ogling the photos in Richard Barnes' essential Maximum R&B book. But I don't think it was until I encountered the excellent thewho.net web site that I learned about the Grampian reverb preamp that Pete used to drive his mid-'60s amps to extra-aggro heights. So, I was psyched to hear that Barcelona's Aclam pedals (who already won me over with their fantastic Vox UL730-inspired pedal, the Dr. Robert, and clearly share my circa-'66 guitar production fixations) recreated the preamp section of the Grampian reverb in a pedal.
---
Just as with the Dr. Robert, Aclam delivers something special and carefully conceived in the Windmiller. They took care to match the critical low input impedance of the original Grampian unit and reproduced much of its topology. But they also added flexible EQ controls so it can be matched to guitar/amp combinations other than Townshend's tone recipes. The results are often much more complex than a basic boost or overdrive.
A Quick One
The Windmiller is super simple to use. There's a gain knob, a low-frequency cut knob, and a high-frequency cut knob. That's it. This simplicity is one of the charms and practical benefits of the unit.
Recorded with Rickenbacker 370-12 through black-panel Fender Tremolux (volume at 5, treble and bass at 6) to Universal Audio OX using black-panel-style 2x12 cabinet and UA-610B preamp simulation to Universal Apollo Twin to Universal Audio Luna.
For all segments the Aclam is set with the low cut knob at near-zero, and the high cut at 10 o'clock. This setting splits the high-cut difference between what Aclam calls the vintage Grampian preamp setting and their prescribed optimum single coil setting.
:00 to :09 - Rickenbacker clean, no Aclam
:10 to :50 - Gain at 8:30 o'clock
:10 to :50 - Gain at 8:30 o'clock
:50 to :50 - Gain at 1:30 o'clock
1:33 to end - Gain at maximum
I'm generally skeptical of claims about magic formulas in preamp and boost pedals. They're essentially simple—and often very similar—circuits. But playing the Windmiller alongside a bunch of overdrives, boosts, and preamp pedals reveals a unique responsiveness and palette of sounds.
Certainly, the Windmiller's low impedance input affects the way the pedal colors and responds to your guitar signal. What's remarkable is how that tone shift—scooped, substantial, and smooth—doesn't overpower your instrument. That doesn't mean the Aclam is "transparent": As you advance the gain, the Windmiller adds distinct compression that players accustomed to aggressive midrange bumps might find soft and squishy around the edges. But I love the way the Windmiller's harmonic profile excites a guitar's top end without making it brittle.
The Windmiller lets a guitar breathe in a lovely way too. A very nice Klon-style pedal sounded boxy and claustrophobic by comparison, and a favored germanium boost sounded a bit narrow and harmonically constrained in relation to the Windmiller's open, airy tones. I got the best approximation of the Windmiller's basic preamp tone from a relatively inexpensive Echoplex EP-3 preamp clone pedal. But the EP-3­-style stomp still sounded thinner, sucked more tone from my guitar and amp, and lacked the Windmiller's EQ fine-tuning potential.
I love the way the Windmiller's harmonic profile excites a guitar's top end without making it brittle.
For many players, the Windmiller's open, airy qualities won't be an advantage. A lot of guitarists like their overdrive or boost pedals to have an intense midrange focus that makes a solo pop. Sometimes I'm one of these players. But in general, I'm happier when I can hear a wider range of overtones from an overdriven signal. The Windmiller excels at this task, making chords and leads that incorporate ringing open strings sound thrillingly alive.
The Verdict
The Windmiller is expensive for a preamp pedal at $310. For players that like the midrange-y profile of more conventional boosts or overdrives, that price might seem dear. But I struggled to find a boost, preamp, amp-in-a-box, or overdrive in my collection that sounded as lively, unconfined, and open-ended as the Windmiller. The EQ is super effective for adapting the pedal to humbuckers or more midrange-y amplifiers. It sounds fantastic as a transparent boost at the end of a signal chain and adds killer compressed textures when situated before fuzzes. It's also very substantial and well made.

The unique textures and responsiveness won't suit every style and rig. And if you can try one with your own rig before you buy, I'd recommend it. Even with my strong mid-'60s tone proclivities, I found the Windmiller an exceptionally utilitarian and adaptable way to add gain, body, and excitement to my signal in many musical settings.
Looking for more great gear for the guitar player in your life (yourself included!)? Check out this year's Holiday Gear Finds!
Outlaw Effects introduces their next generation of NOMAD rechargeable battery-powered pedal boards.
Available in two sizes, NOMAD ISO is a compact, versatile tool that offers the convenience of a fully powered board plus the additional freedom of not having to plug into an outlet. NOMAD ISO is ideal for stages with limited outlet availability, quick changeovers, busking outdoors, temporary rehearsal locations, and more!
NOMAD ISO builds upon the legacy of the ultra-convenient and reliable NOMAD rechargeable pedalboard line originally launched in 2018. The brand new NOMAD ISO editions feature eight isolated outputs (1 x 9V DC, and 1 switchable 9V/12V DC) for even more versatility and clean, quiet power. With an integrated lithium-ion battery pack boasting 12800mAh capacity, NOMAD ISO can fuel a wide array of pedals, and will last over 10 hours* on a single charge.
Each NOMAD ISO pedal board includes adhesive hook & loop pedal-mounting tape, eight (8) standard DC connector cables, and one (1) reverse polarity DC cable, giving you everything you need to build your ultimate "off-the-grid" rig. A rugged, road-ready padded gig bag with shoulder strap is also included, to safely protect your gear while you're on the move.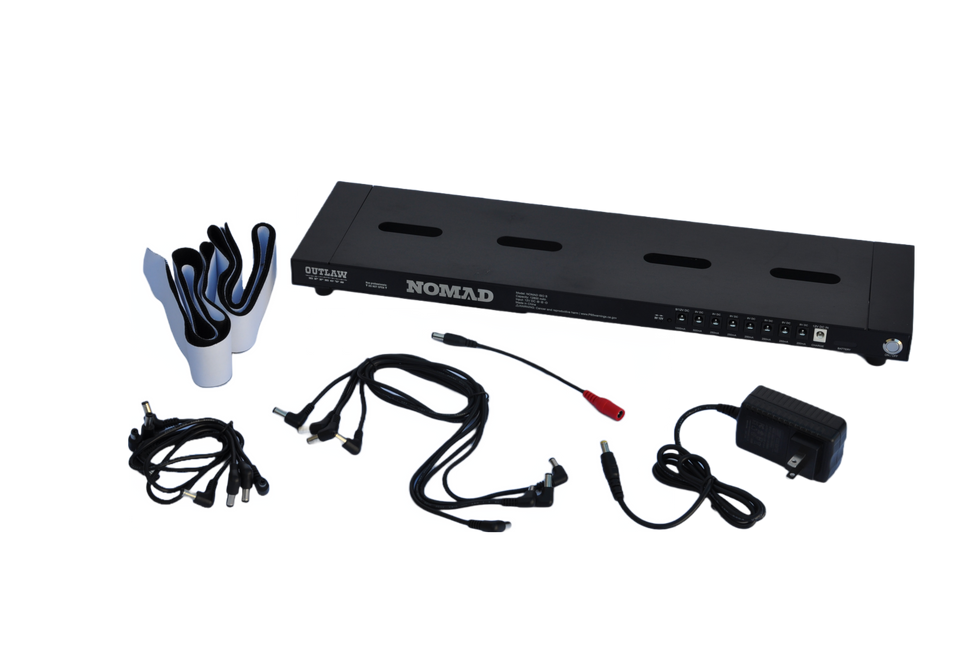 Dunable announce new Minotaur model featuring Grover Rotomatic Keystone tuners.
The Minotaur's DNA is rooted in their classic Moonflower model, which Dunable discontinued in 2017. However, they have long since wanted to create a fresh take on a carved top guitar design, and various attempts to rework the Moonflower led them to a brand new concept with the Minotuar.
Dunable's goal is to give the player a guitar that plays fast and smooth, sounds amazing, and gives maximum physical ergonomic comfort. The Minotaur's soft and meticulous contours, simple and effective control layout, and 25.5" scale length are designed to easily meet this criteria.

Dunable Minotaur!
Features
25.5" scale length
Dual Humbucker
one volume, one tone, push pull for coil splitting
Grover Rotomatic Keystone tuners
Grover Tune O Matic bridge with brass Kluson top-mount tailpiece
jumbo nickel frets
12" fretboard radius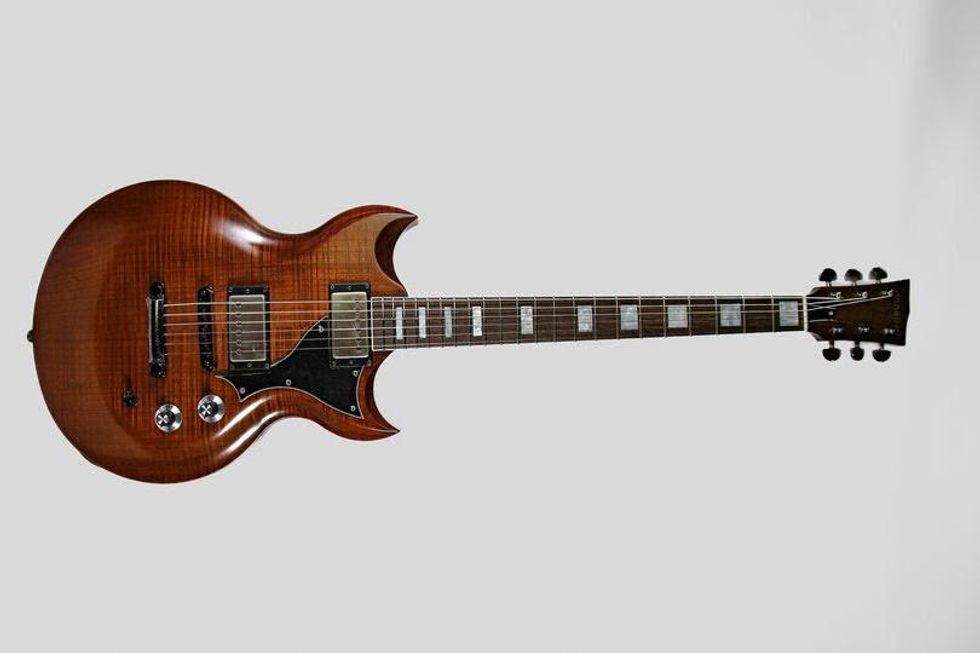 Dunable
This full-amp-stack-in-a-box pedal brings a new flavor to the Guitar Legend Tone Series of pedals, Missing Link Audio's flagship product line.
Adding to the company's line of premium-quality effects pedals, Missing Link Audio has unleashed the new AC/Overdrive pedal. This full-amp-stack-in-a-box pedal – the only Angus & Malcom all-in-one stompbox on the market – brings a new flavor to the Guitar Legend Tone Series of pedals, Missing Link Audio's flagship product line.
The AC/OD layout has three knobs to control Volume, Gain and Tone. That user-friendly format is perfect for quickly getting your ideal tone, and it also offers a ton of versatility. MLA's new AC/OD absolutely nails the Angus tone from the days of "High Voltage" to "Back in Black". You can also easily dial inMalcom with the turn of a knob. The pedal covers a broad range of sonic terrain, from boost to hot overdrive to complete tube-like saturation. The pedal is designed to leave on all the time and is very touch responsive. You can get everything from fat rhythm tones to a perfect lead tone just by using your guitar's volume knob and your right-hand attack.
Features 
Three knobs to control Volume, Gain and Tone
Die-cast aluminum cases for gig-worthy durability
Limited lifetime warranty
True bypass on/off switch
9-volt DC input
Made in the USA
MLA Pedals AC/OD - Music & Demo by A. Barrero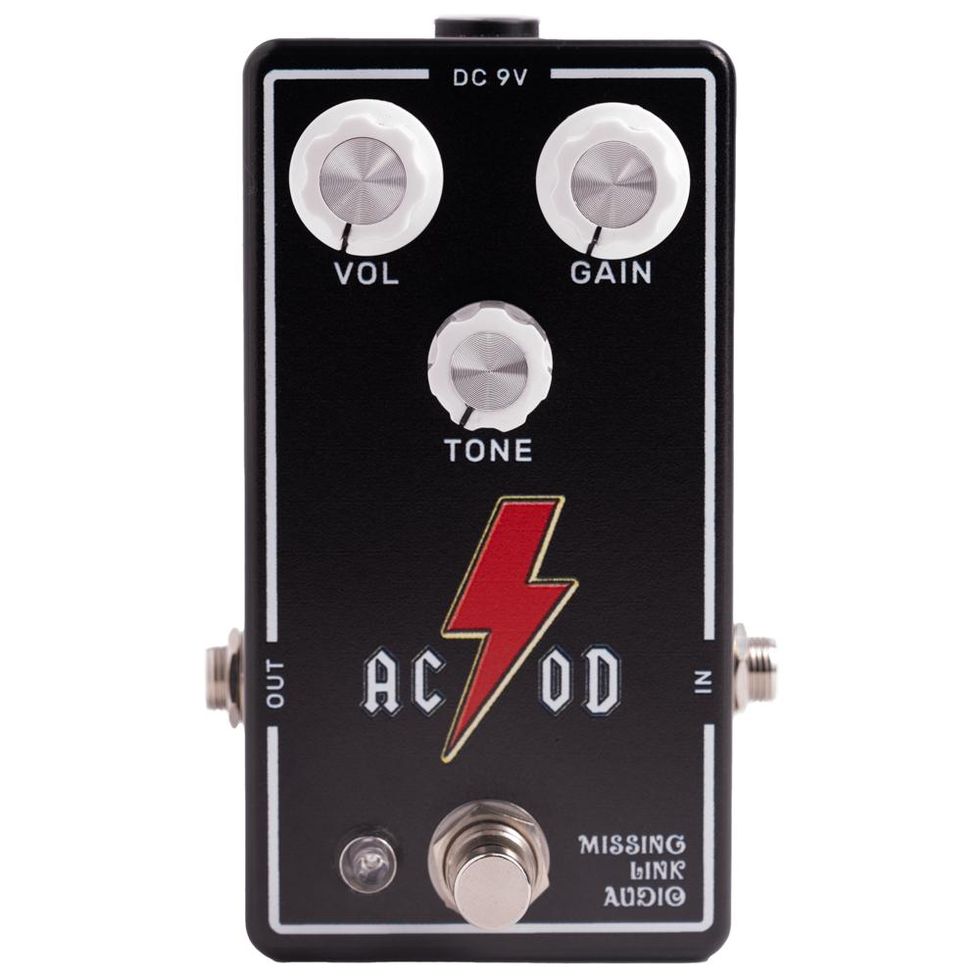 www.mlapedals.com.