Album Review: Deap Valley's "Sistrionix"
Angry, dirty, blues-rock through the fuzz of a woman scorned.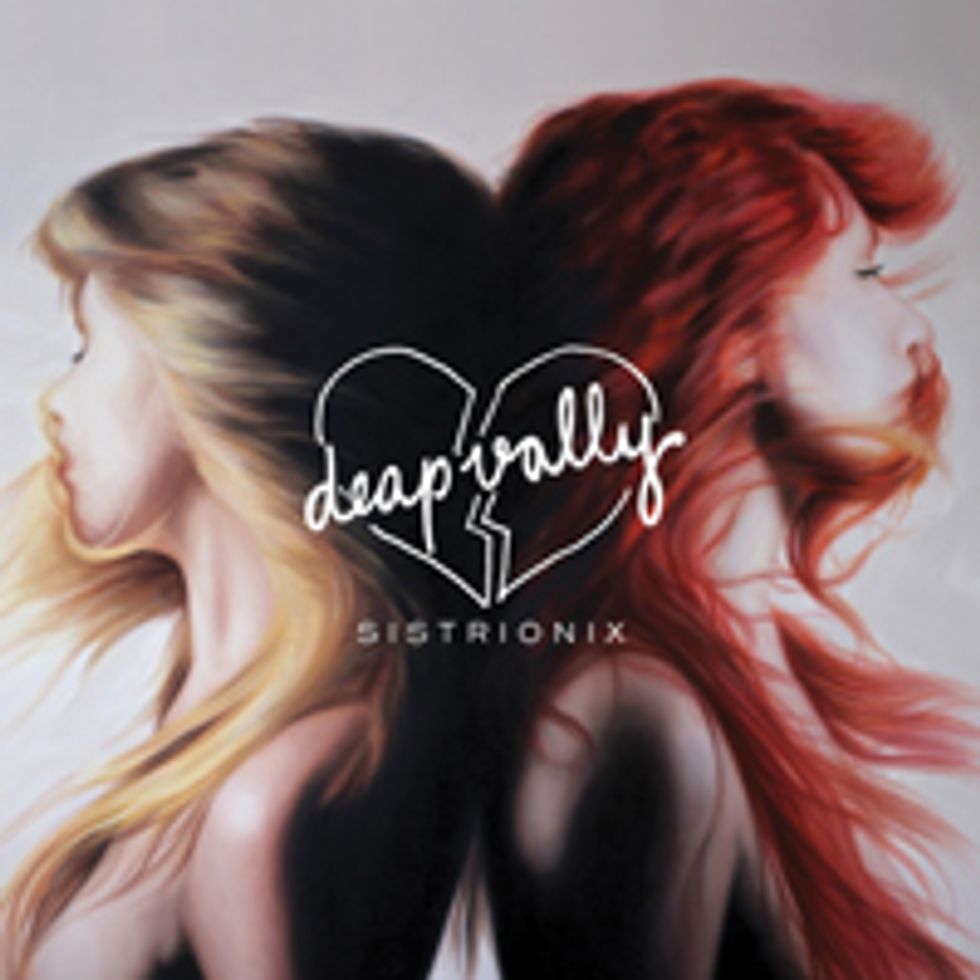 Deap Vally
Sistrionix
Cherrytree/Interscope


A solid argument can (and has) been made that this gal-duo's debut is like a counterpoint to Black Keys' Brothers. Frankly, Lindsey Troy is more interesting than that, letting loose on her Big Muff, and singing with the vocal vibrato of Janis Joplin blended with Karen O shrieks. Look, Dan Auerbach is compared to Jack White, who was influenced by Blind Willie McTell, and on and on. It's always this way. None of them invented the blues.
When used well, simple blues-rock riffs make great songs. Especially dirty bend-and-pull-off leads with reverse echo effects à la Hendrix's "Castles Made of Sand." IMHO, the guitar world could use more angry fuzz queens like Troy. There's just something more believable (and scarier) about a hardcore woman than a man—she sounds pissed, but she means it. Play hard, distorted rock licks while doing that, and they'll come. —Tessa Jeffers
Must-hear tracks
: "End of the World," "Your Love"