Fender JV Modified '60s Custom Telecaster Review
A wealth of extra tone options lurk behind a super-sharp '60s Custom guise.
Feels slinky, smooth, and fast. Top-notch quality.
Some Tele' players might find pickups a bit zingy.
Fender JV Modified '60s Custom Telecaster
fender.com
4.5
5
5
4.5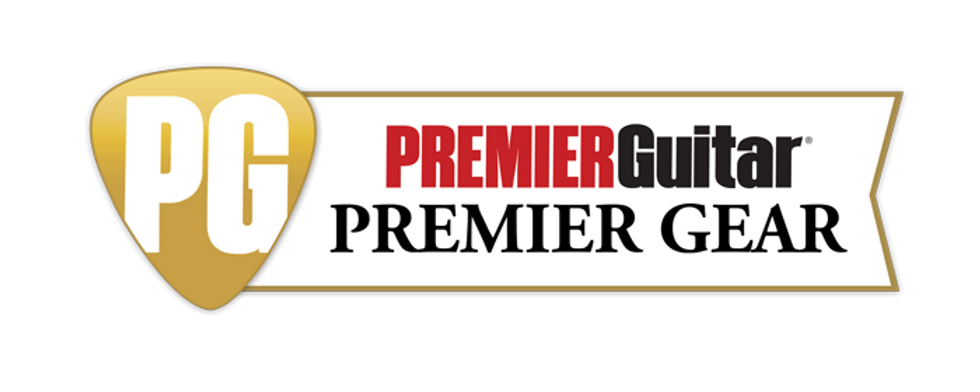 A Telecaster is many beautiful things. And being a blank slate is most certainly one of its most appealing attributes. The Telecaster's tabula rasa appeal transcends its musical versatility, though. It's sturdy simplicity also makes it easy to imagine and execute modifications—sometimes significant ones—while maintaining a measure of the model's elegant look, feel, and essence.
---
The JV Modified '60s Custom Telecaster is a textbook study in making modifications on the sly. It looks (quite dashingly, I might add) like an authentic '60s Custom Telecaster re-issue. But the Japan-made JV Modified Custom Telecaster—which celebrates Fender's very fruitful relationship with its Japanese manufacturing facilities, and in particular the excellent guitars they produced in the '80s and '90s—is a curious and very practical amalgam of elements. There aren't any mind-blowing changes or evolutions in the JV Modified Telecaster. Variations of the series and parallel and out-of-phase pickup switching exists in other forms elsewhere in the Fender line. But it's a well-thought-out and very well-built guitar that exceeds the sum of its parts.
Et Tu Jay Dee?
If the JV Modified Custom Telecaster feels familiar, it might be because you had the good fortune to play a Japan-built Jerry Donahue Telecaster from the 1990s. The JV Modified and the Jerry Donahue differ in significant ways. JD's Tele has a Stratocaster pickup in the neck position. It also has a 5-way switch that includes an out-of-phase neck/bridge combination position, as well as a fifth position that employs the neck pickup with the tone circuit removed. But there is much that is reminiscent of the JD Telecaster here in terms of function, sound, and style. The soft V neck on the JV modified recalls the slightly heftier V neck on the JD. And the out-of-phase pickup options on the JV Modified, which are activated by a push-pull tone control in positions 2 and 4, enable some of a Stratocaster's 2- and 4-position snorkeliness. Then there's that double-bound Custom Telecaster body—a feature of both guitars that adds an upscale air to the otherwise economical Telecaster profile.
The heft of the thick soft-V in the palm imparts a feeling of extra leverage that incites you to lean into bends—or explore the pitch nuances within them—just a bit more.
While suggestive of, and perhaps even inspired in some measure by, the Jerry Donahue Telecaster, the JV Modified is individual in other ways. The 4-position switch and push-pull tone knob mean a two-step process for accessing out of phase tones in many situations. But the bridge/neck series setting in position 4 often feels transformative—lending thick humbucker heft to the output with a quick flick. So, there is truly a lot of tone crafting potential right at your fingertips.
Ergonomic ease is built into the guitar elsewhere, too. There's nothing too uncommon about medium-jumbo frets and a 9.5" radius on a modern Fender. The company made this flatter radius a near-de-facto standard in recent years. But when combined with the soft-V neck profile (and, incidentally, a perfect setup), the JV Modified feels magical. Naturally the medium-jumbo frets and flatter radius make the JV Modified feel bend-happy, but having the heft of the thick soft-V in the palm imparts a feeling of extra leverage that incites you to lean into bends—or explore the pitch nuances within them—just a bit more. Your experiences may vary, but I found a lot of unconscious inspiration in this neck. Deep bends aren't the only stylistic move the JV Modified's neck is likely to coax from your hand. It feels fast and prompts both fleet-fingered Bakersfield ripping and Richard Thompson sequences of hammer-ons, pull-offs, bends, and quasi-raga dashes along its length. And while hands (and hand-injury problems) are highly individual, I found the soft V did wonders for keeping my paws feeling fresh over an extended session.
Zing and Ping
If the JV Modified Custom Telecaster has an Achilles heel—and this is a highly subjective assessment—it's in the pickups, which Fender lists as a "Vintage-Style Single-Coil Tele" units in the specs. Outside of any comparison to another Telecaster, they're great. They are comparatively quiet and responsive to touch dynamics. But they lack some of the full-frequency meatiness and grit you hear in a lot of '60s and '60s-style Telecasters and tend to feel more zingy and airy rather than biting in the critical high-midrange zone. If you use pedals to create extra gain, this might not be a problem. But Tele players that prefer ultra-streamlined rigs, or no pedals at all, may miss the ability to summon the aggression they need from the guitar itself at full throttle.
The Verdict
The JV Modified Custom Telecaster is stunningly pretty and full of possibilities. The out-of-phase and series/parallel combined pickup options give you a lot of color to work with—particularly if you make creative use of fuzzes and higher-gain drives that can be drastically recast by the additional voices (an out-of-phase setting and a Super Fuzz is one hell of a way to leave your mark on a solo). But, at least for this reviewer, it's the slinky playability combined with the just-right heft of the soft-V neck that make the JV Modified feel special. Factor in the wealth of voices available right at your picking hand, and you have a very complete stage instrument. Like most Japanese Fenders, the quality is impeccable, too. All of which makes the $1,349 street price look fair—and then some.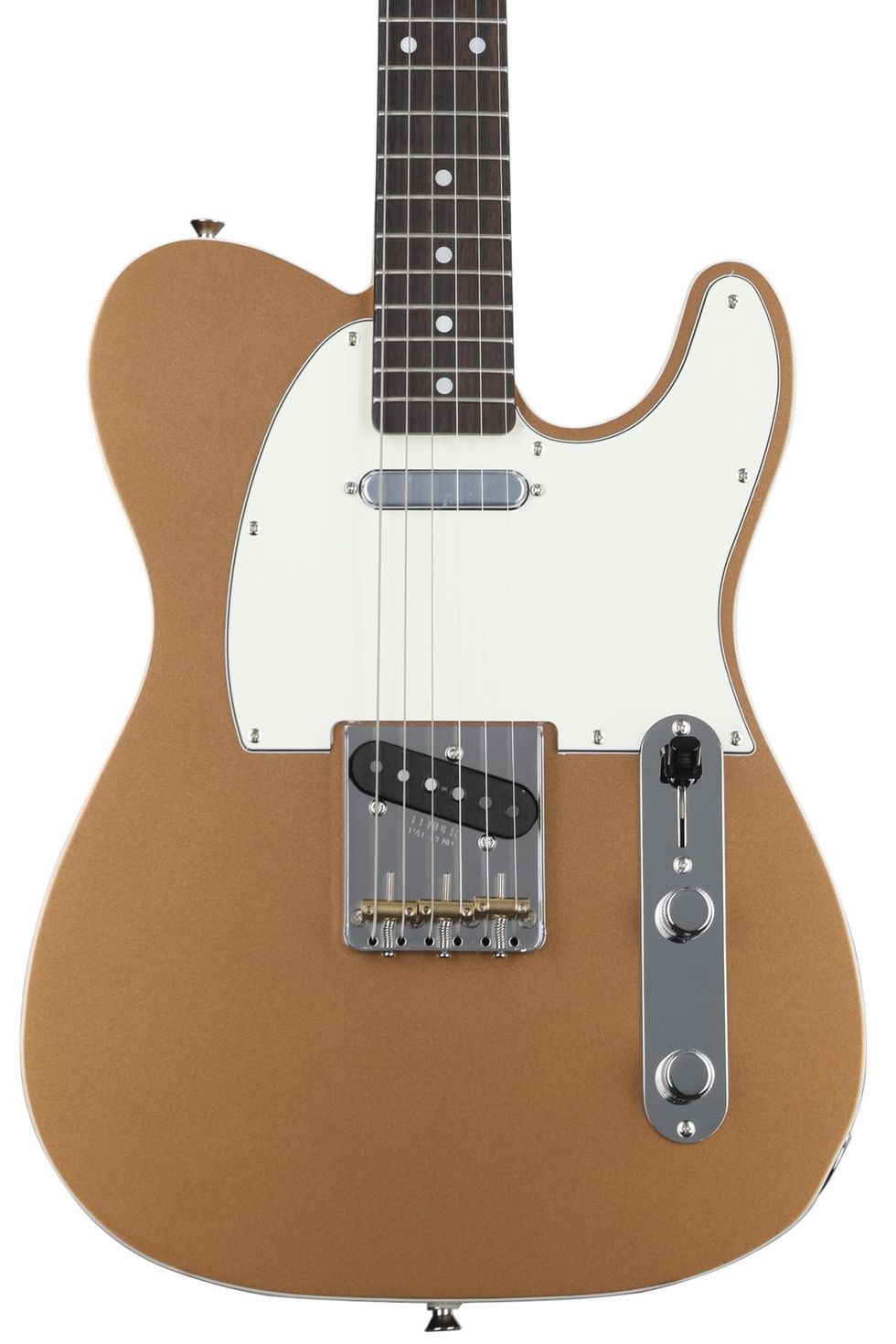 Based on the highly sought-after "Japanese Vintage" reissued Fender guitars from the '80s, the Fender JV Modified '60s Custom Telecaster offers a refined take on a classic electric guitar. Dual vintage-voiced single-coil pickups yield the iconic Tele tones that make it such a versatile instrument for a variety of styles. Four-way switching offers a wide sonic range to explore, expanded by the push-pull tone control which allows access to out-of-phase tones too. Complete with a stout Thick Soft "V" neck profile with satin finish for fast playability, and a double-bound body for undeniably classy looks, there's a lot to love about the Fender JV Modified '60s Custom Telecaster.
Fender