The jam-band vets show us their boutique pedals, rad amps, and silver-finished instruments built to commemorate their 25th anniversary.
Chuck Garvey remains an ardent fan of luthier of Dan Becker of Becker Guitars. For this year's tour, he's using the same Retro Series solidbody he's been using for three or four years (it has tappable Lindy Fralin humbuckers), as well as a new silver-finished semi-hollowbody Becker Jetson model with a U.S. quarter from 1984 inlaid near the bass-side horn. The Jetson has a custom Seymour Duncan "Becker Bucker" in the bridge position, and a Fralin P-92 in the neck position. Garvey also plays a Collings I-35 with ThroBak pickups.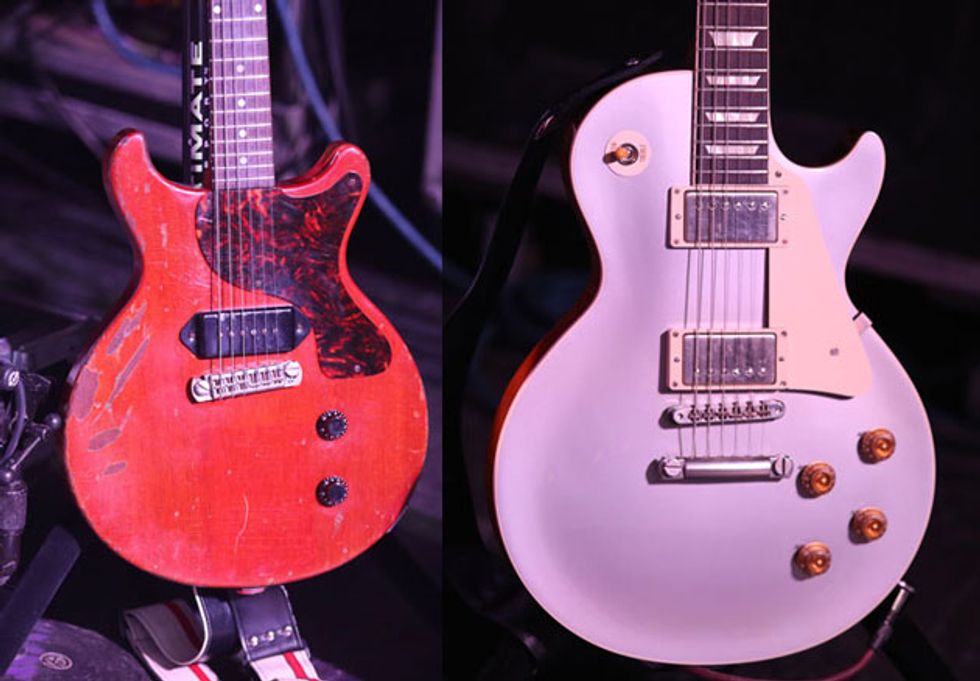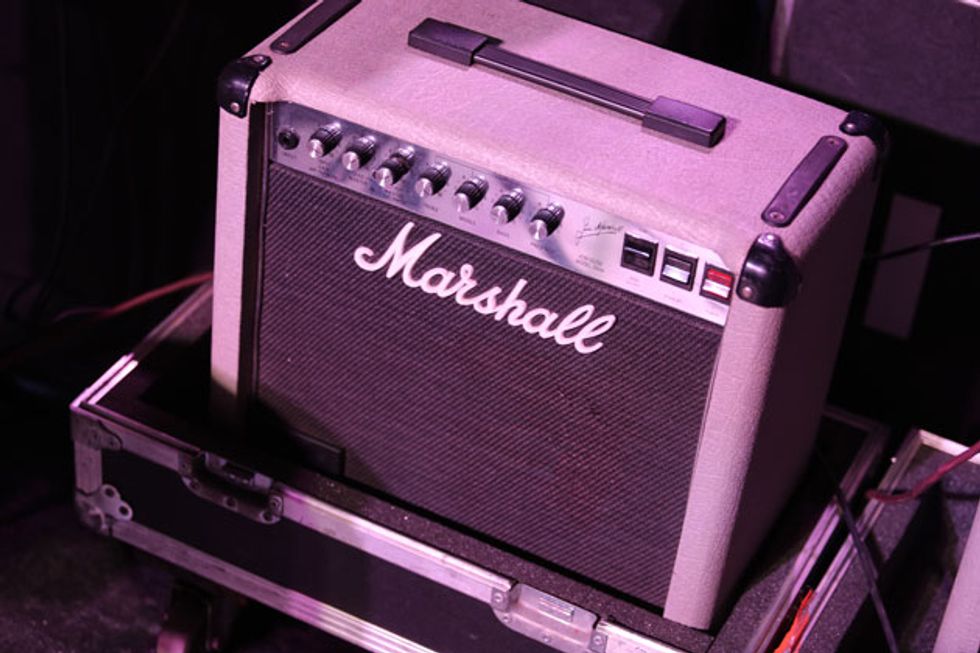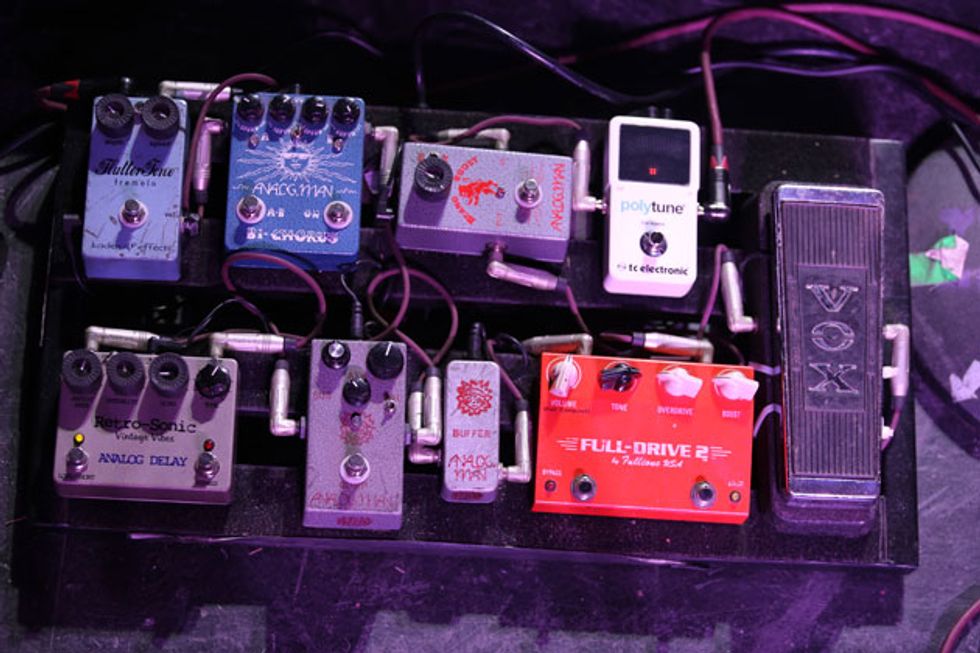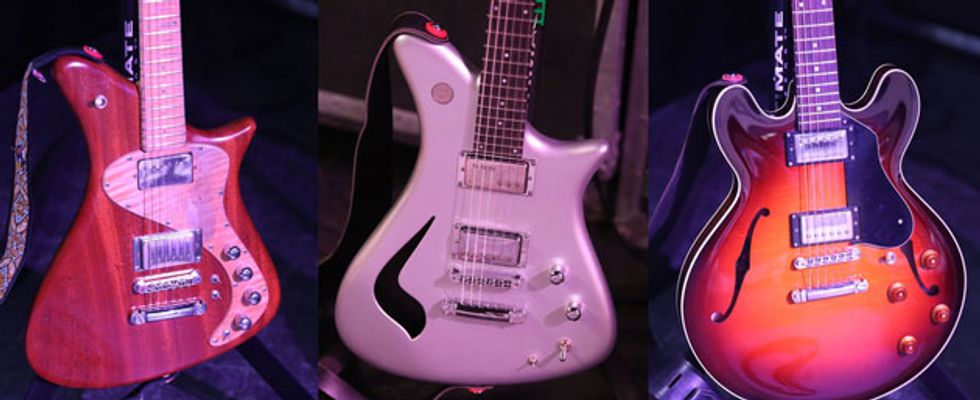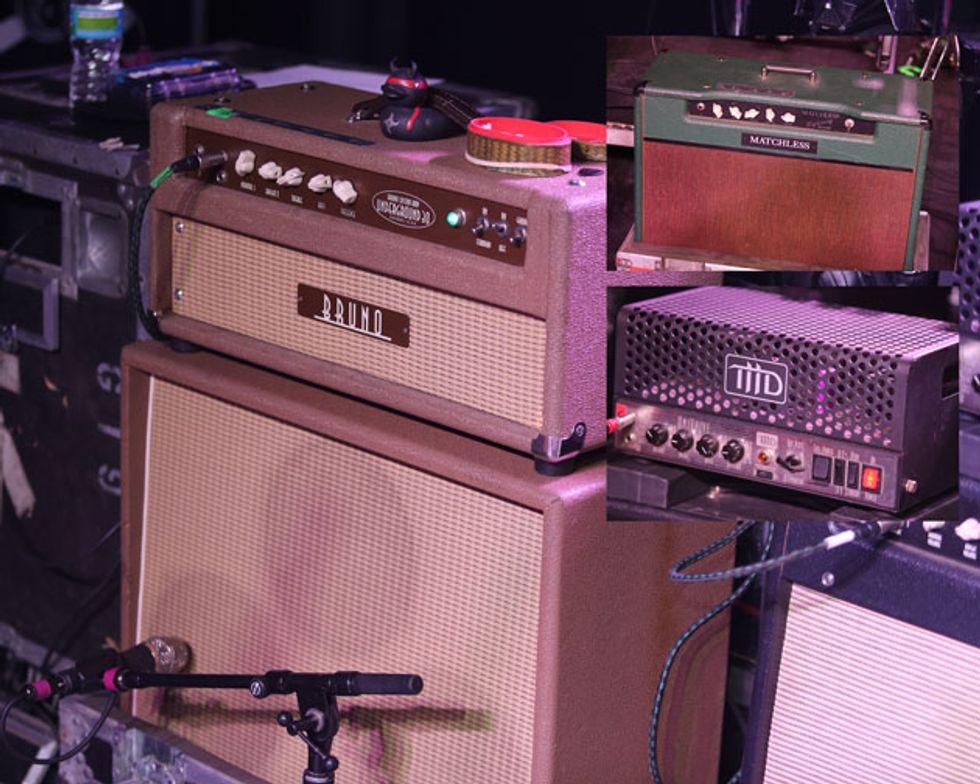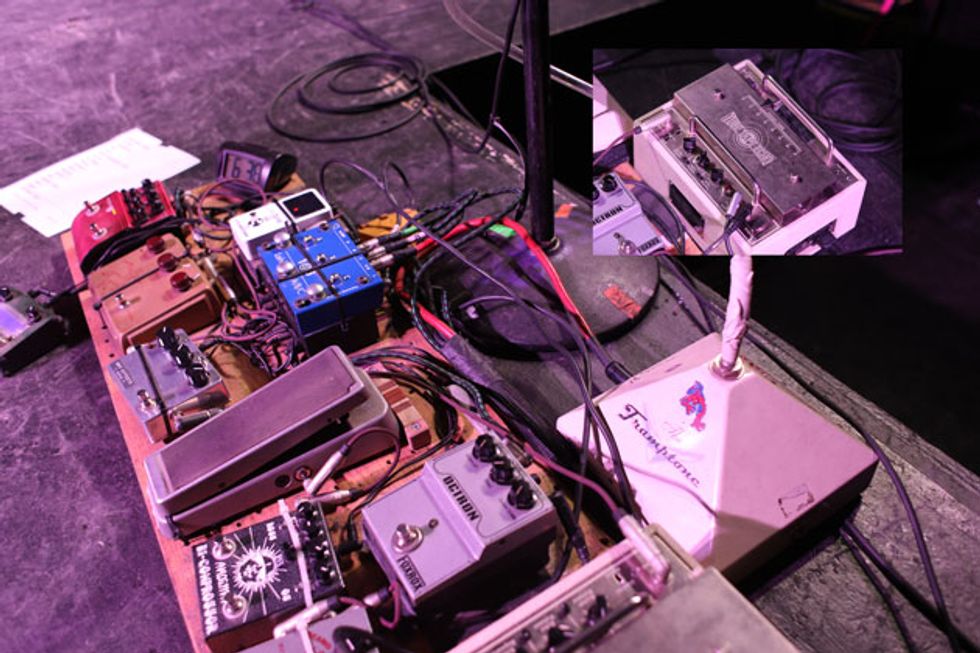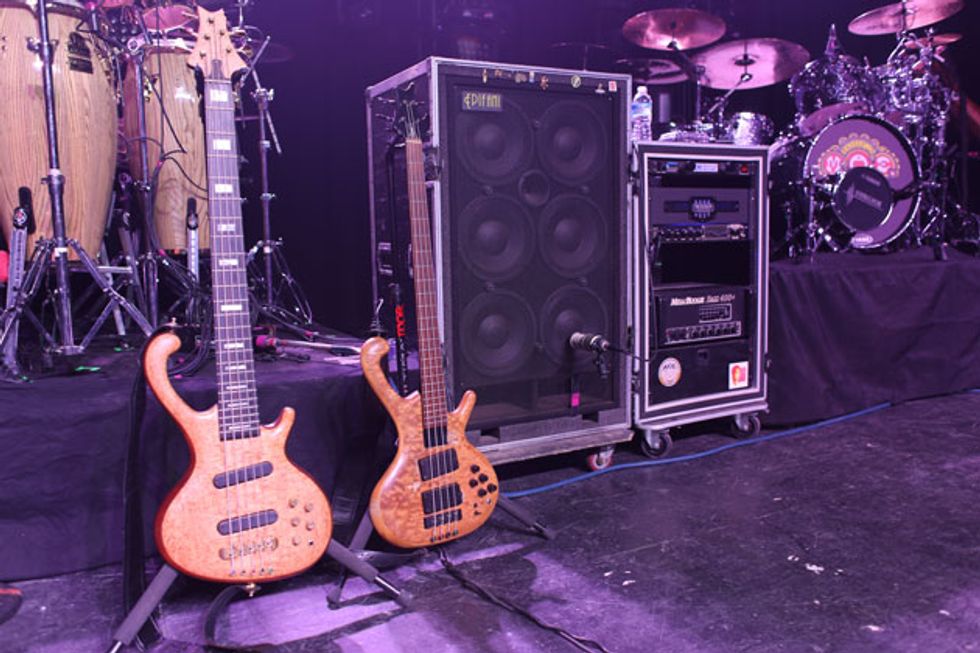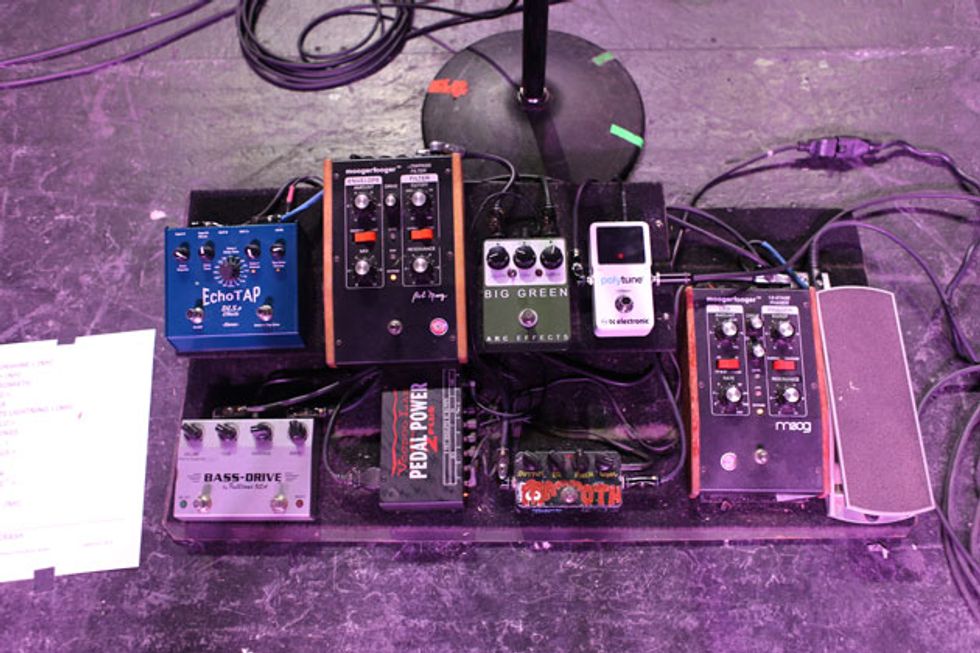 Premier Guitar's Perry Bean met with moe.'s Al Schnier, Chuck Garvey, and Rob Derhak before the band's March 7, 2015, show at Marathon Music Works in Nashville. Among other things, the jam-band vets showed off their selection of silver-adorned instruments built to commemorate their current tour celebrating the 25th anniversary of the band.