He fronts two menacing bands with his "Ferrari-like" signature Jackson, but he's also got a soft spot for his vintage ES-335.
With Revocation, Gargoyl, jazz gigs, or teaching, Davidson's board mutates to best fit the application. Currently, he's at home focusing on instructing so his pedal playground reflects that duty.
We gotta start with his signature Dunable Eidolon pedal. Dave's tone formula for soloing is reverb+delay+boost. Prior to developing the Eidolon he would need to kick on several pedals for one desired result. Searching for a one-stomp solution proved fruitless, so he looked to create it and reached out to his friend/guitarist/luthier Sacha Dunable. Dunable successfully partnered with Damnation Audio for the Splatterblaster (two fuzzes/one box), so the duo worked with Davidson to construct his solo stomp. In addition to blending handsomely together, the three effects can be dialed in or out as one desires. And an added bonus to substituting the one box for three allows for a quicker setup and smaller board for crunched tours.
Other pedals include a J. Rockett Animal (a modded Marshall drive), Strymon Mobius, Electro-Harmonix Freeze (uses to hold a note and solo over in teaching moments), TC Electronic Ditto Looper (inspiration and educational tool), and a Fortin Mini Zuul calms the amp down from any unwanted buzzing or squealing. A Voodoo Lab Pedal Power 2 Plus juices the pedalboard, a TC Electronic PolyTune 2 Noir keeps his guitars in check, and a EVH 5150 III MIDI switcher controls the amp.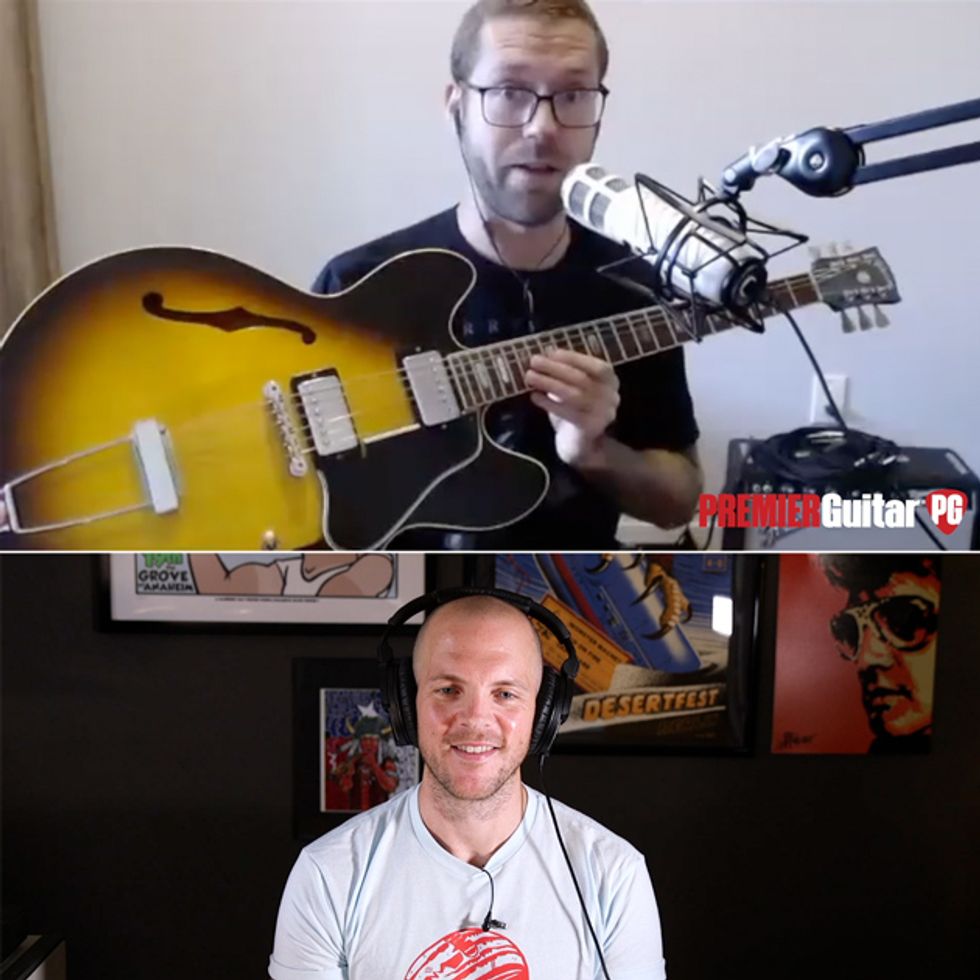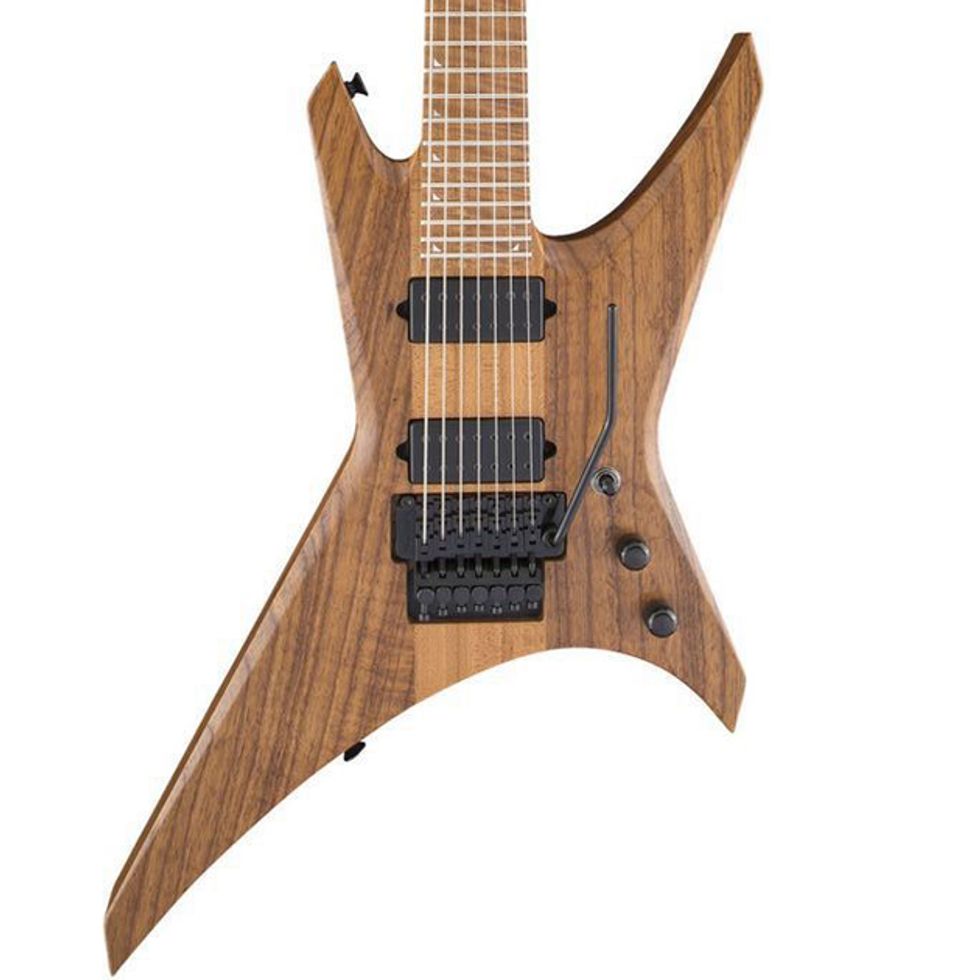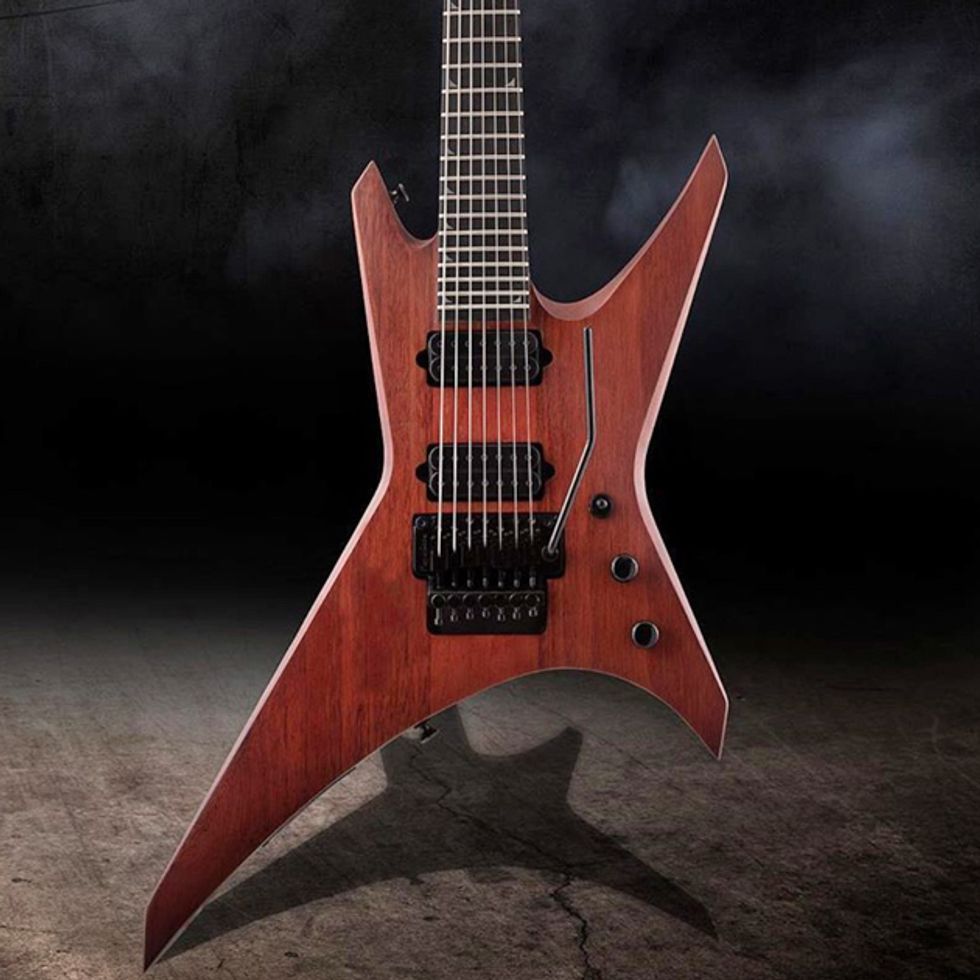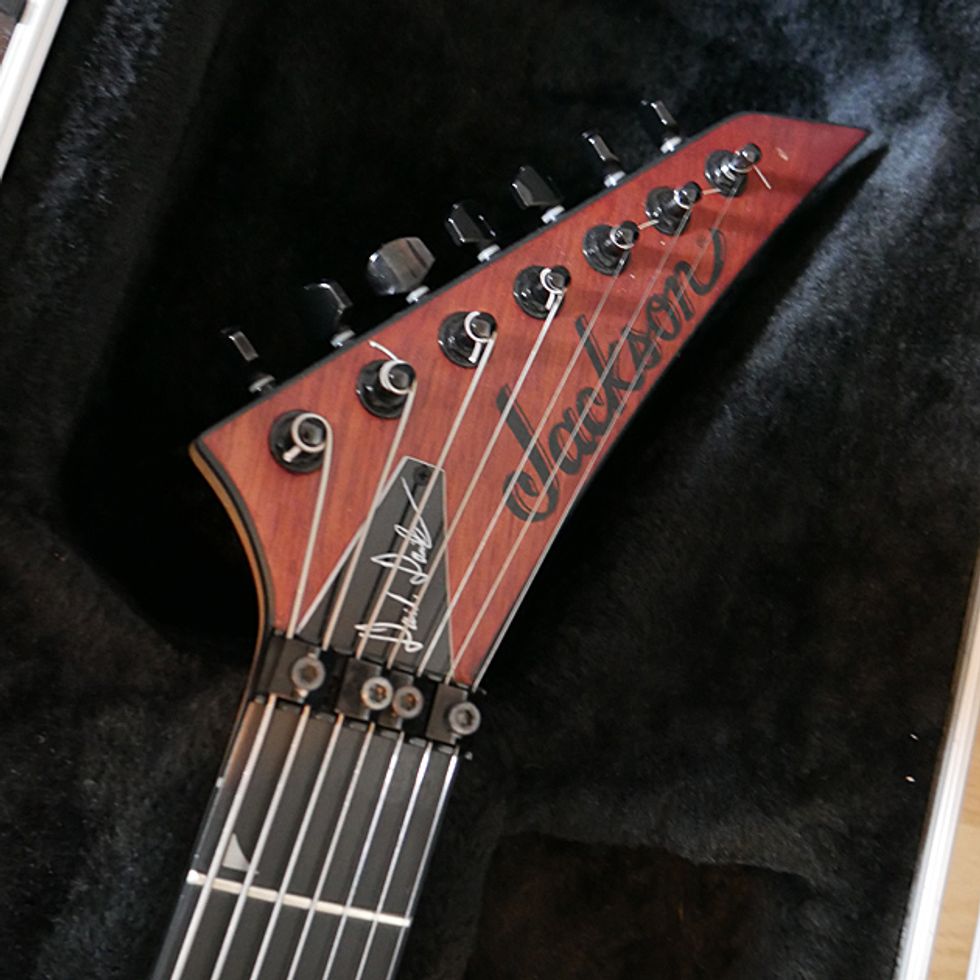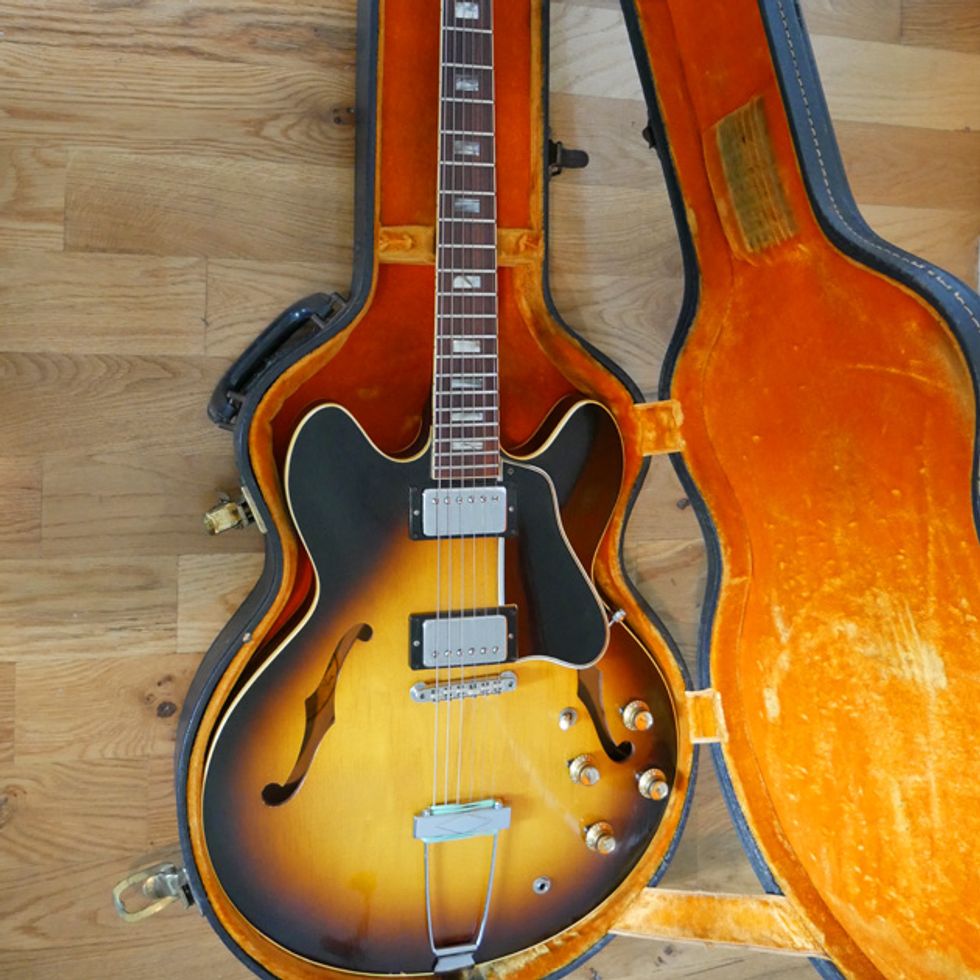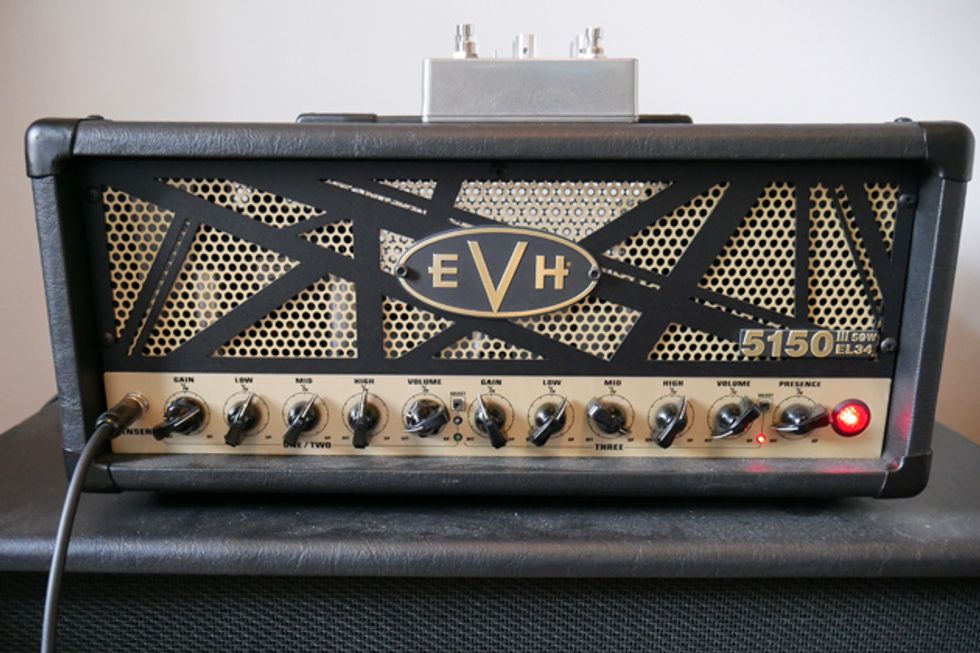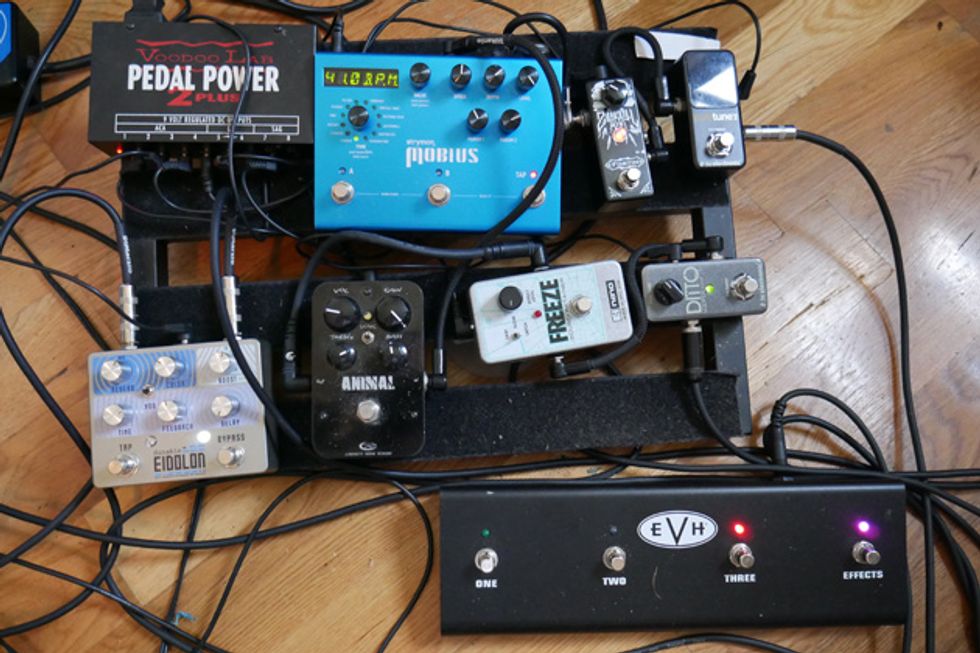 ---
Click below to listen wherever you get your podcasts:
---
---
---