Rig Rundown: The Offspring's Kevin "Noodles" Wasserman
The punk-rock vet likes it both simple and high-tech, with signature Ibanez axes and an Axe-Fx combining to create a consistently brutal sonic punch.
Wasserman has been playing Ibanez guitars since the 1990s, and in 2003 the company released Wasserman's first signature model, the NDM1—which is perhaps most notable for being wrapped in duct tape. The NDM1 that Noodles uses on the road these days features a DiMarzio Tone Zone bridge pickup, a DiMarzio PAF Pro neck pickup, and an Ibanez Evolution single-coil in the middle position.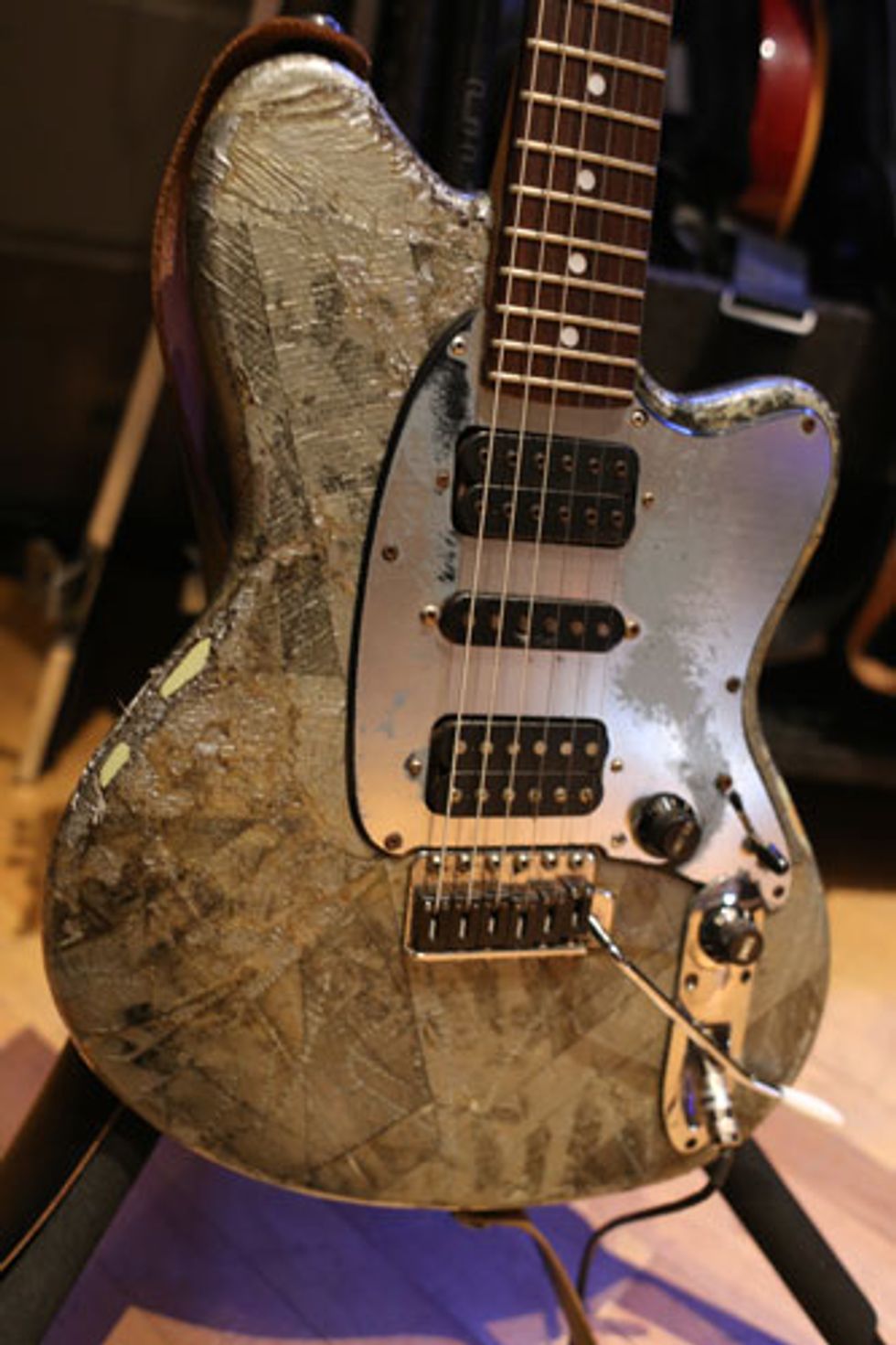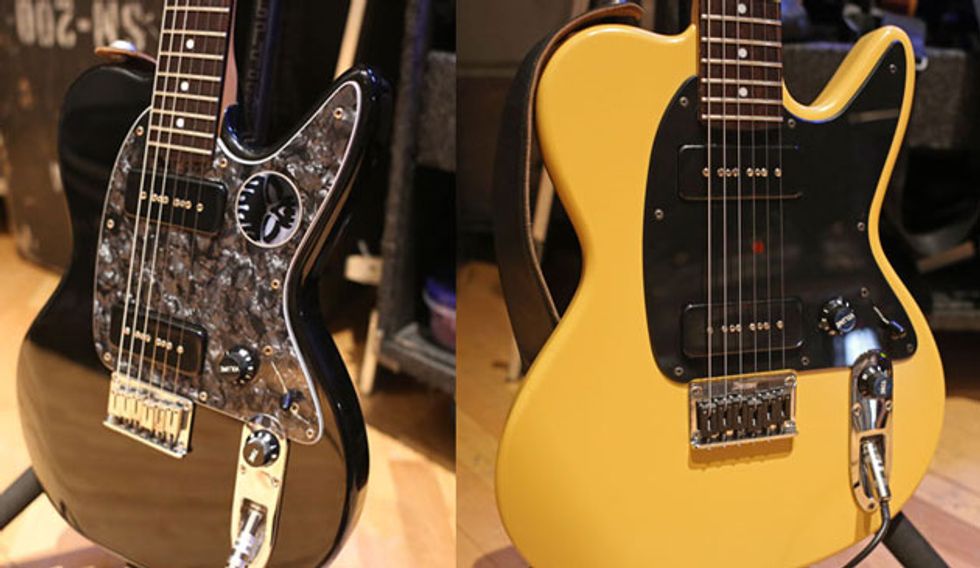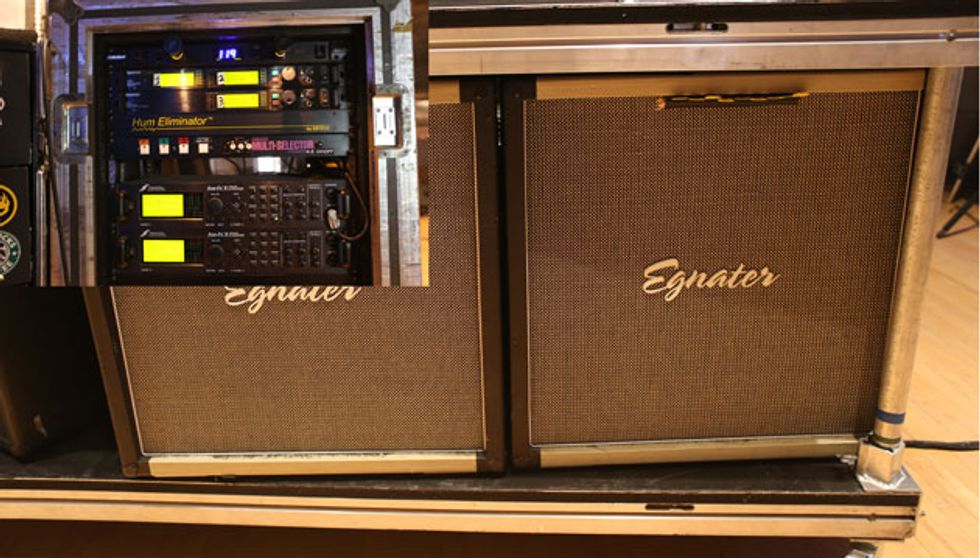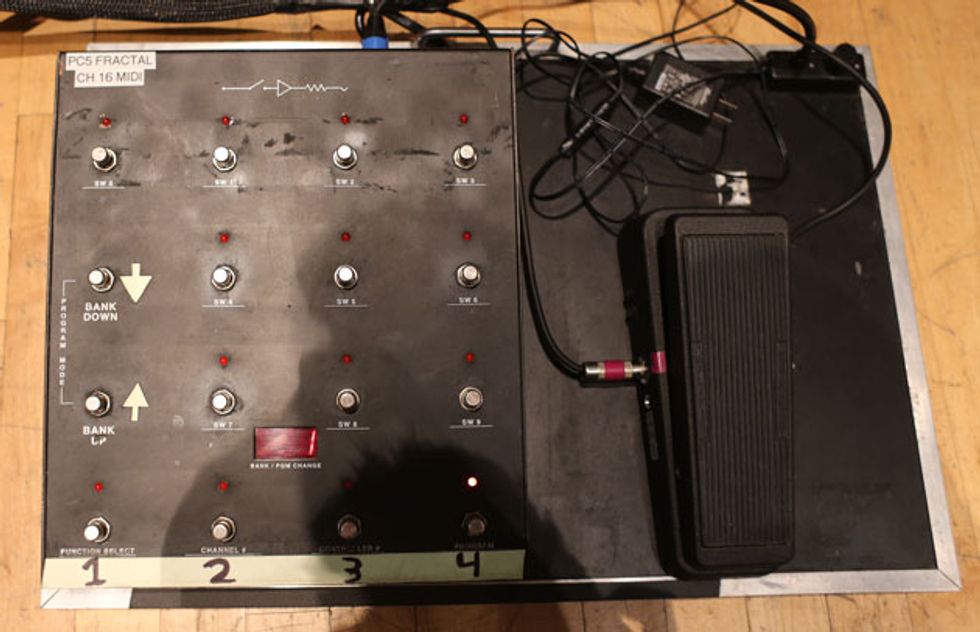 Just minutes before doors opened for the Offspring's sold-out show at the War Memorial Auditorium in Nashville, guitarist Kevin "Noodles" Wasserman took a break from the pre-show madness to give Premier Guitar's Perry Bean the details on his surprisingly high-tech touring gear.
Thanks to Noodles' tech, Tim Kennedy, for his help with rig and setting specifics.