Show Us Yours: Reader Pedalboards Part 1
Guitarists from around the globe (that would be you) share their stomping grounds of all shapes and sizes.
Blake VanHouten calls this his "cutting board" pedalboard, which he uses to play blues-rock tunes. The plugs his guitar into a Cry Baby Wah, TC Electronic PolyTune, JHS SuperBolt, EarthQuaker Devices Zap Machine, Walrus Audio Jupiter, and a TC Electronic Nova Repeater before hitting the amp. A Visual Sound 1 Spot powers everything. "This board has served me well, but I may be upgrading to a bigger board soon," VanHouten says. "I'm thinking of adding some sort of transparent overdrive, a vibe, and another fuzz. I love fuzz!"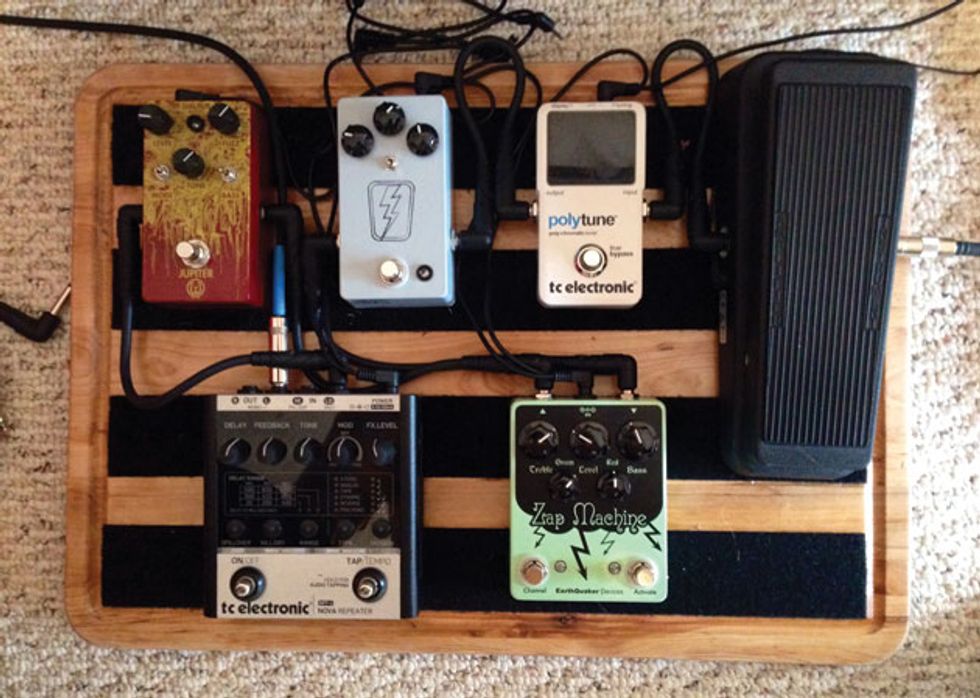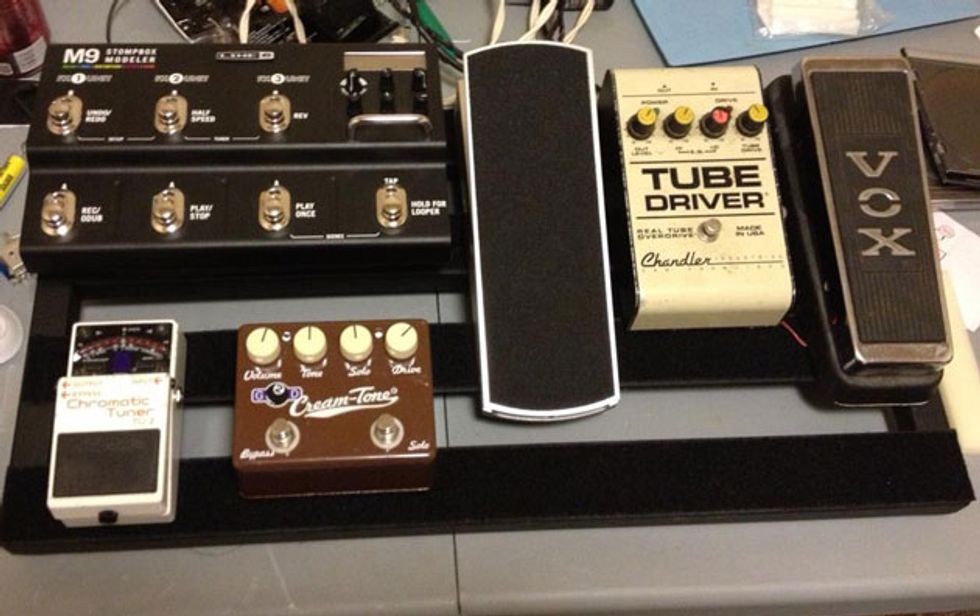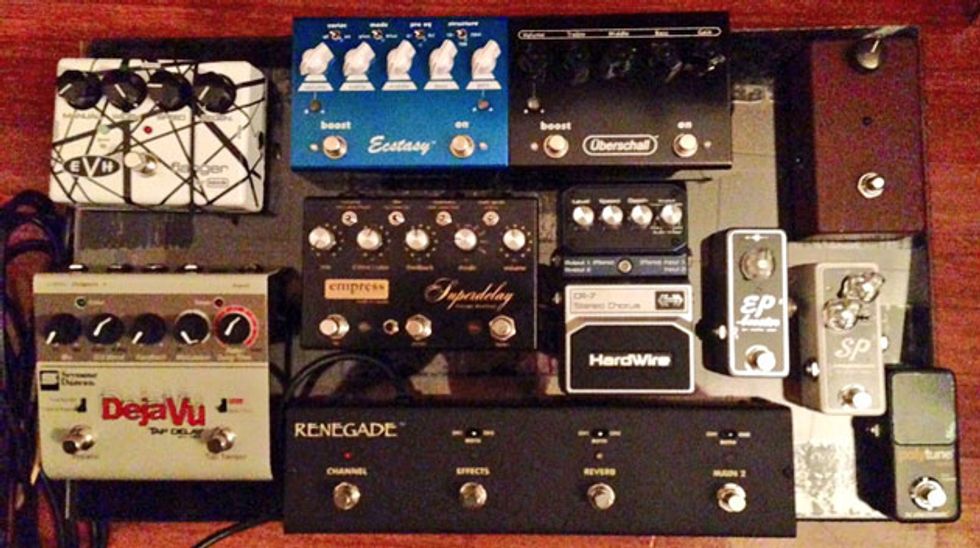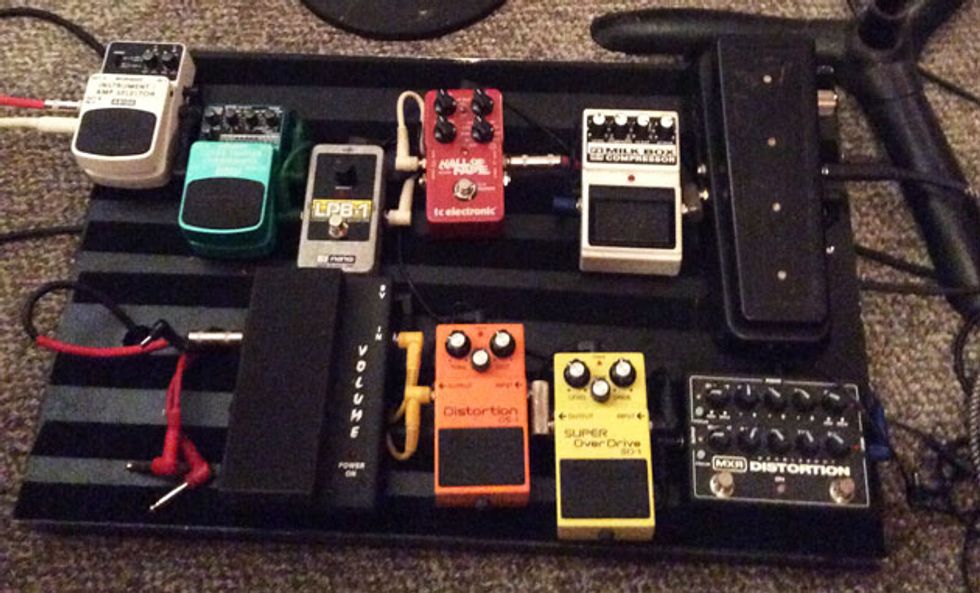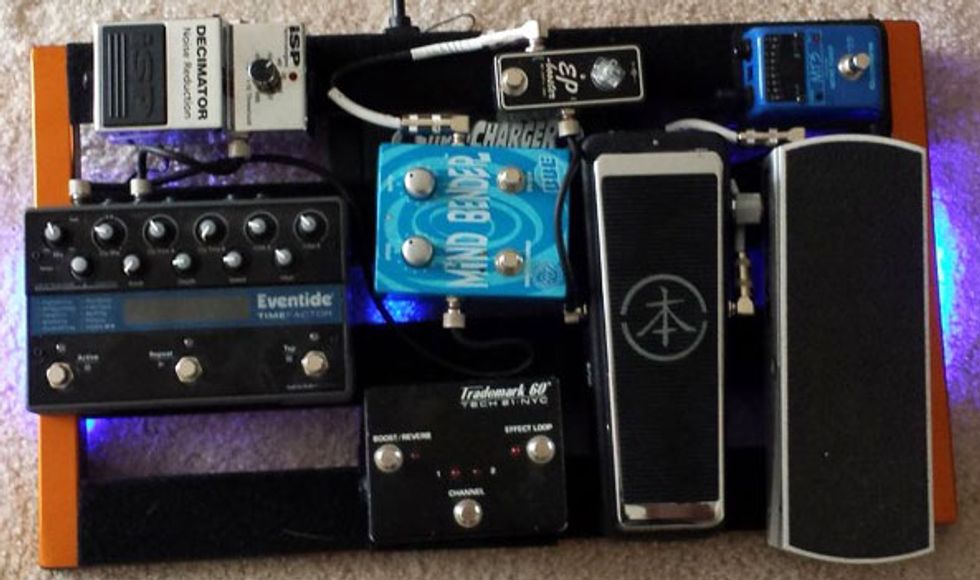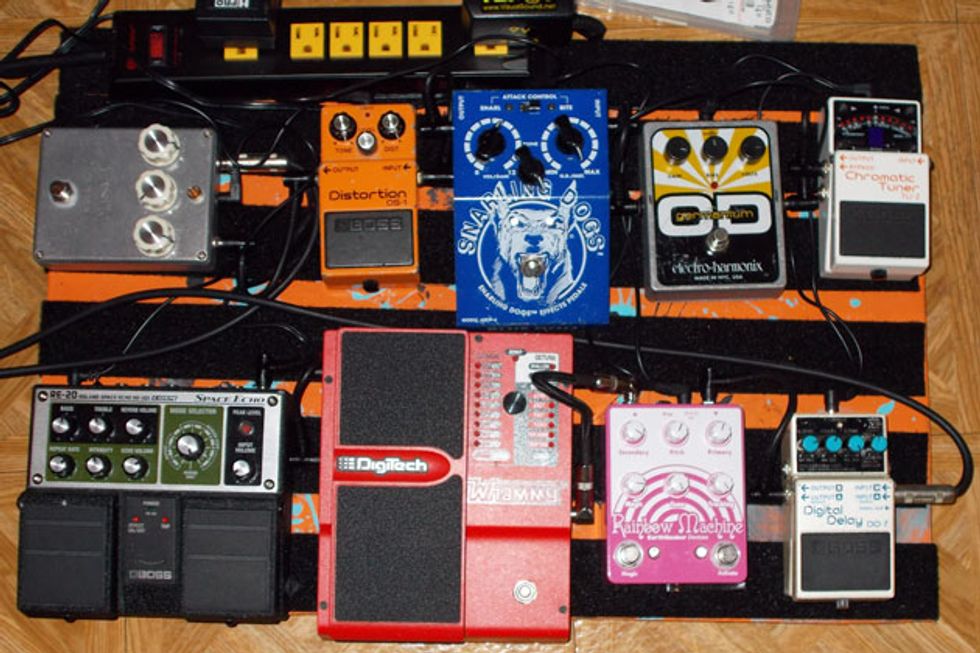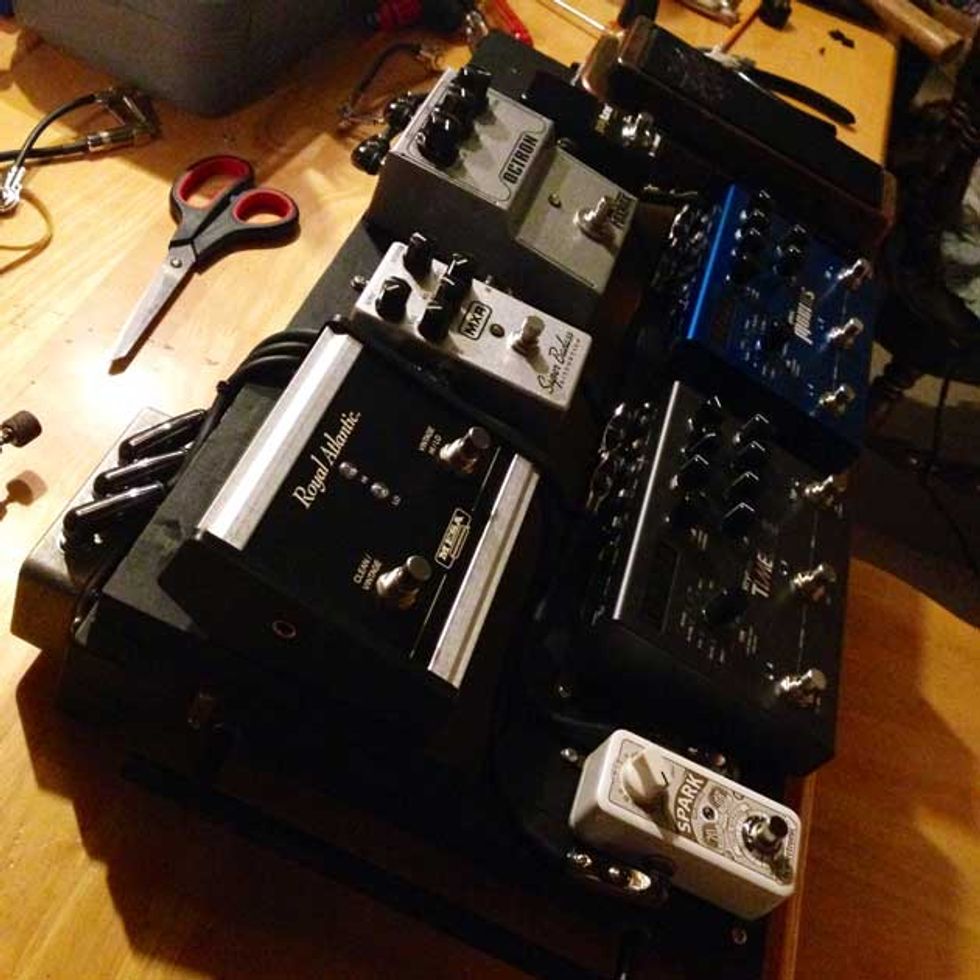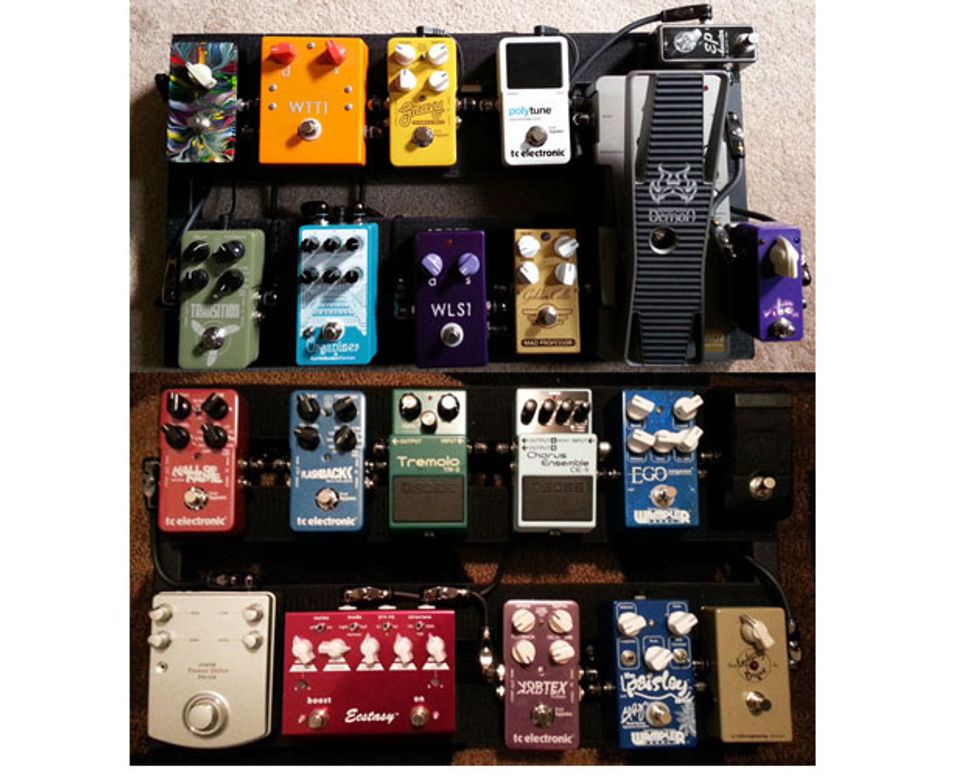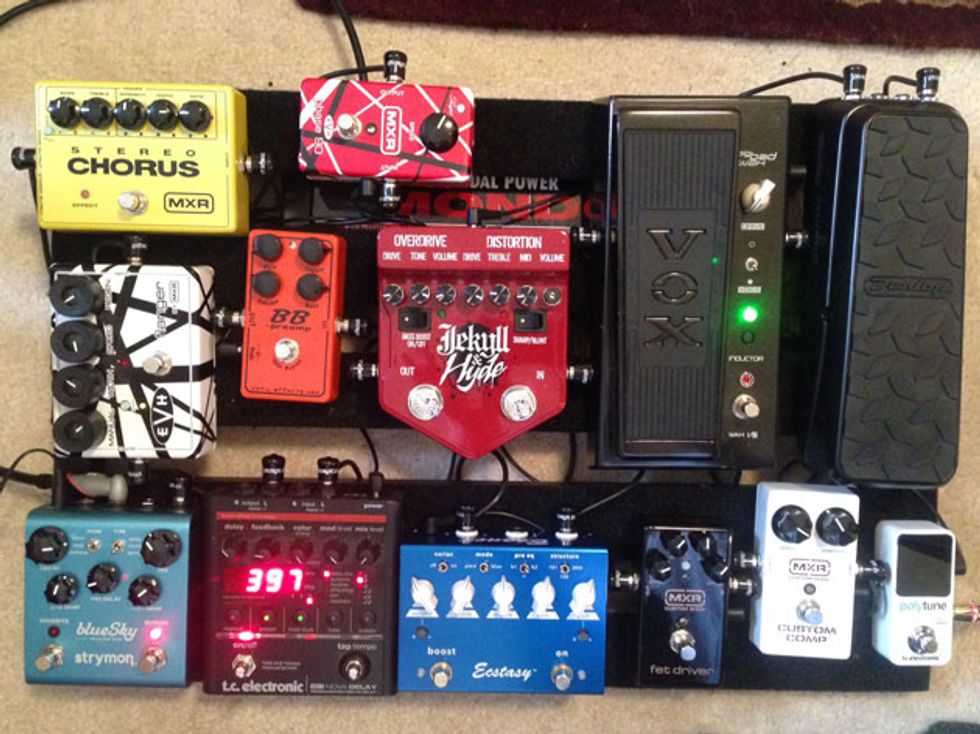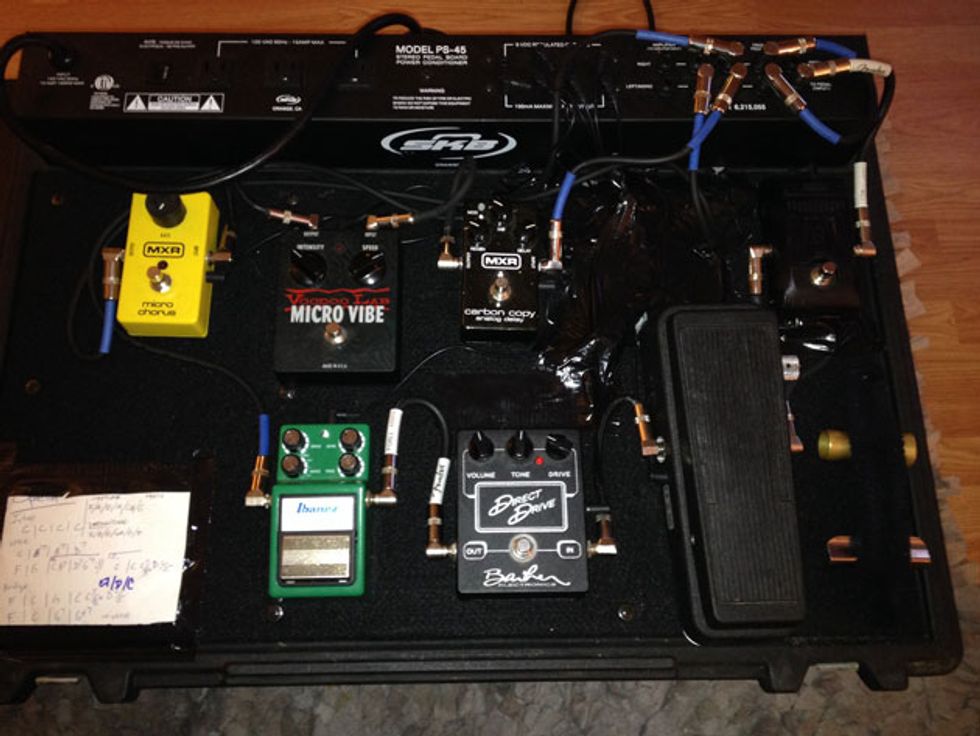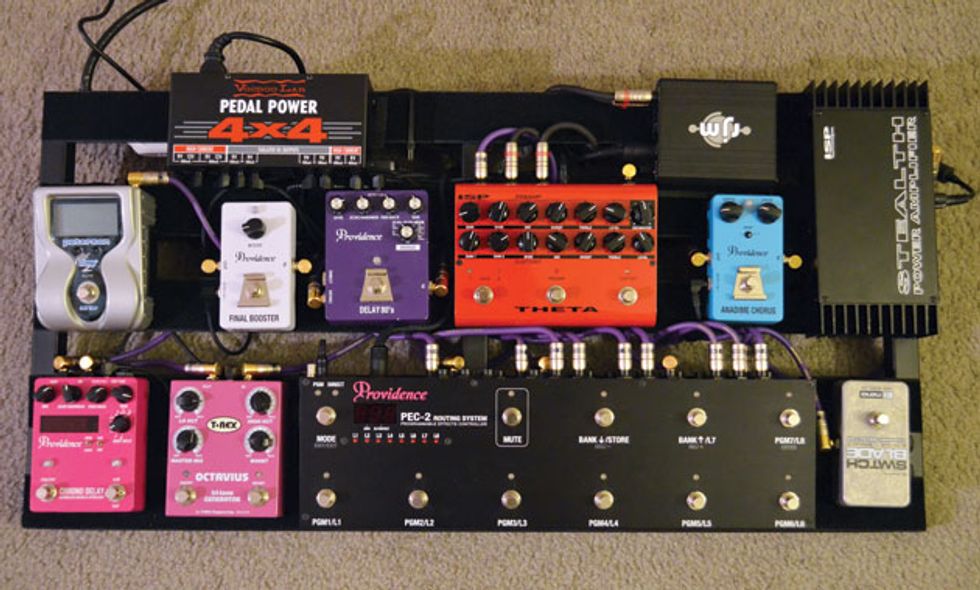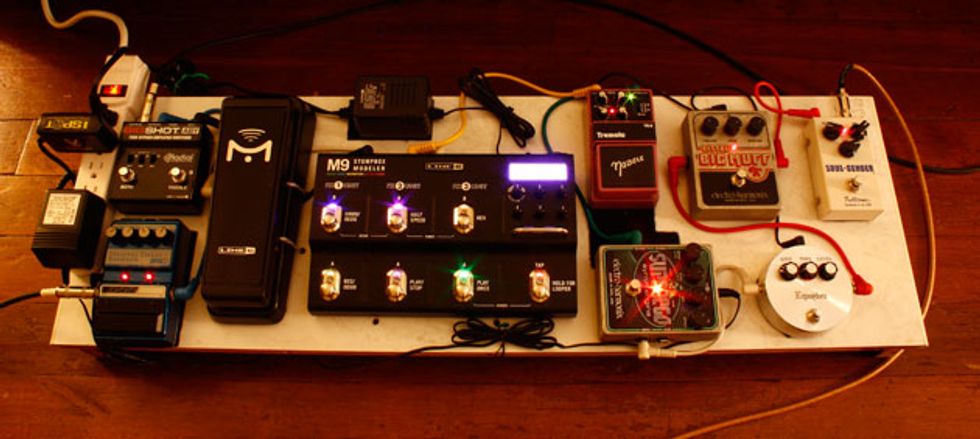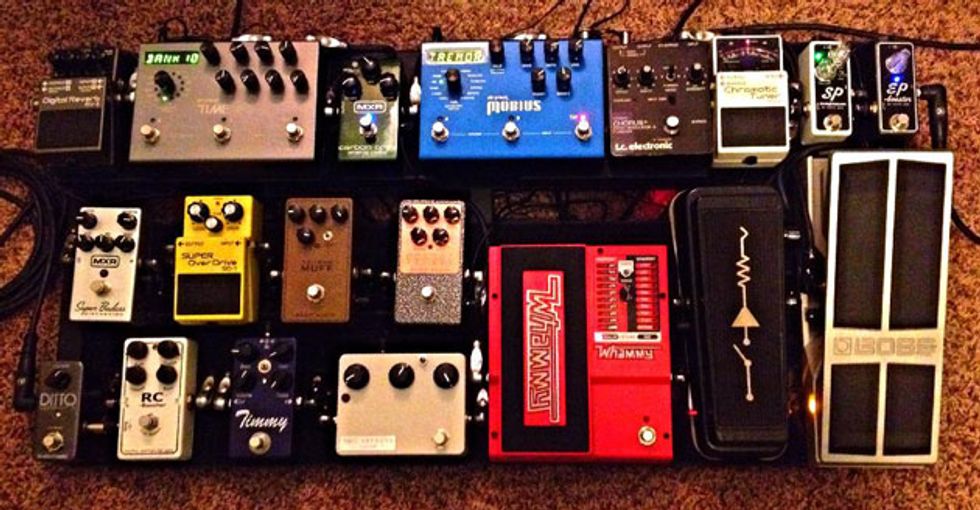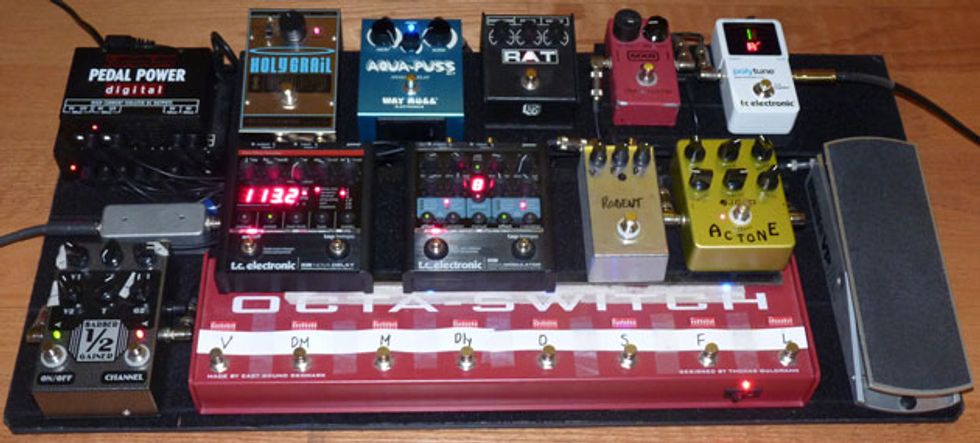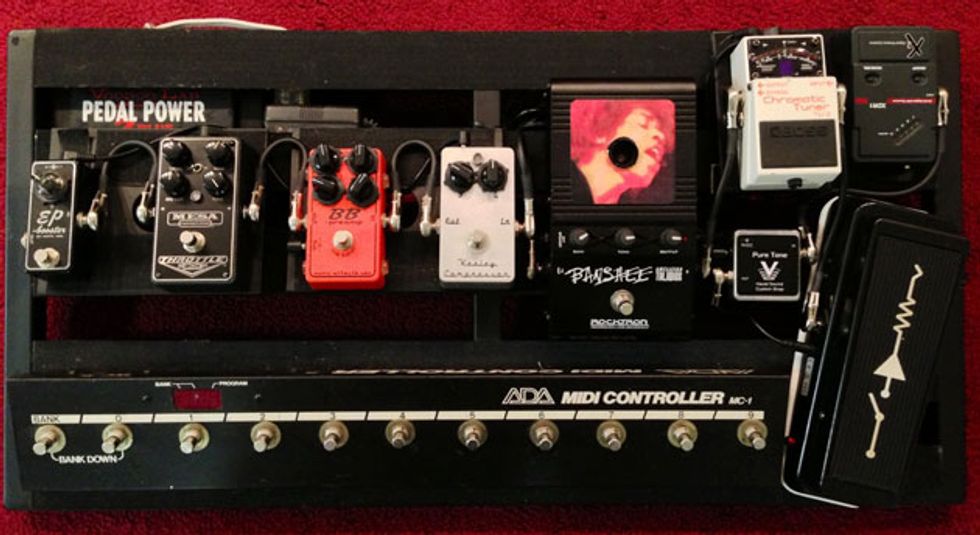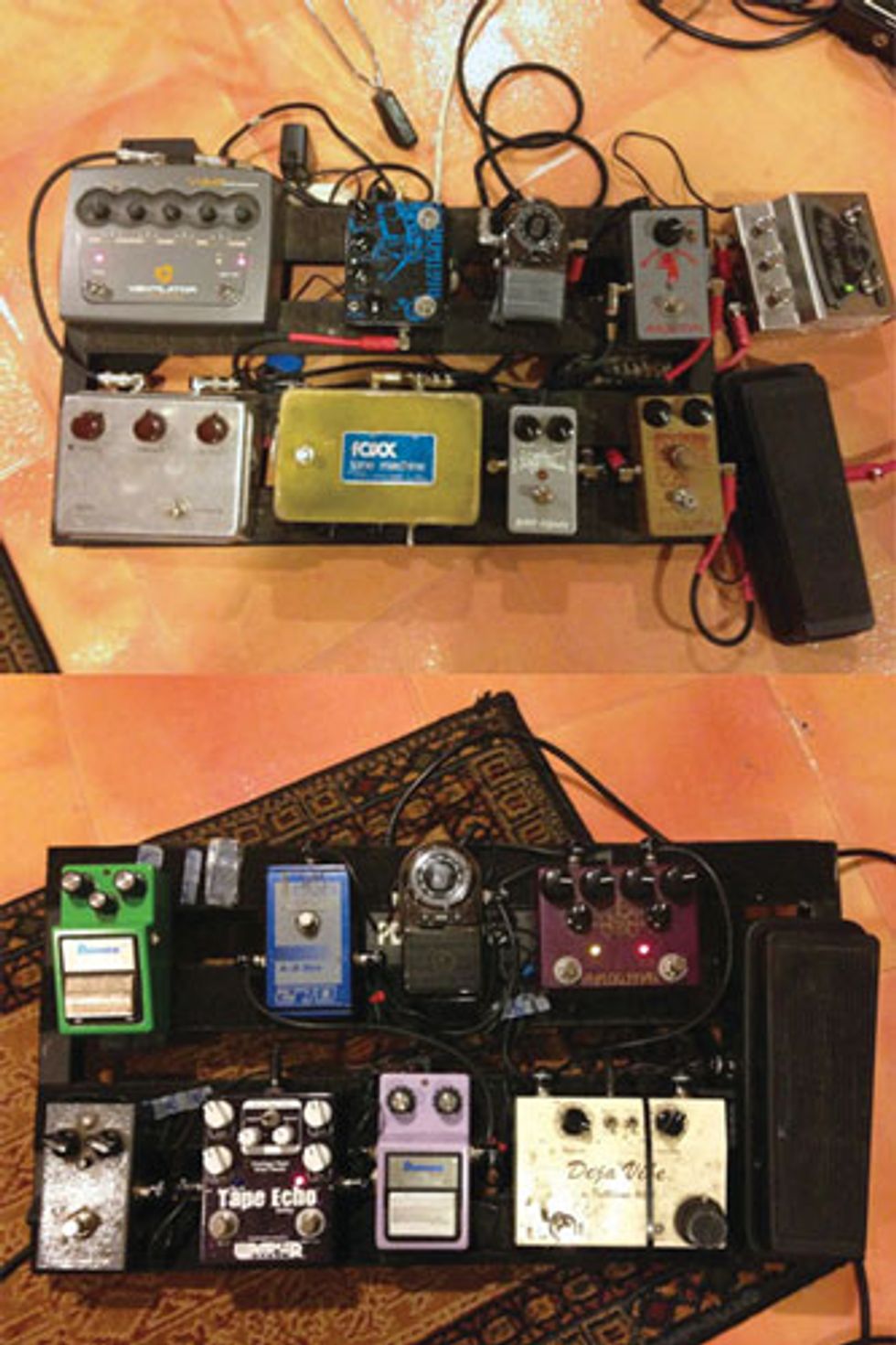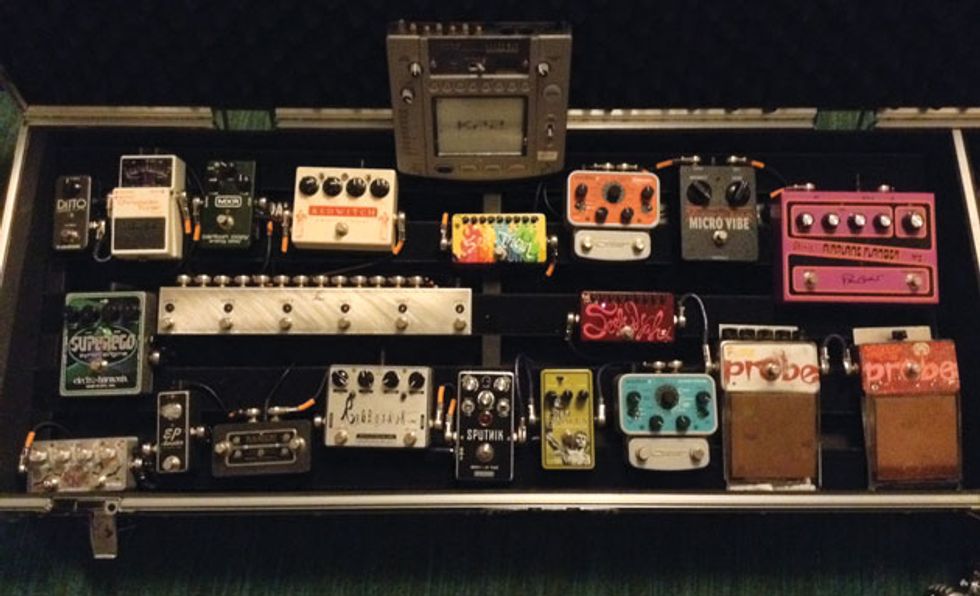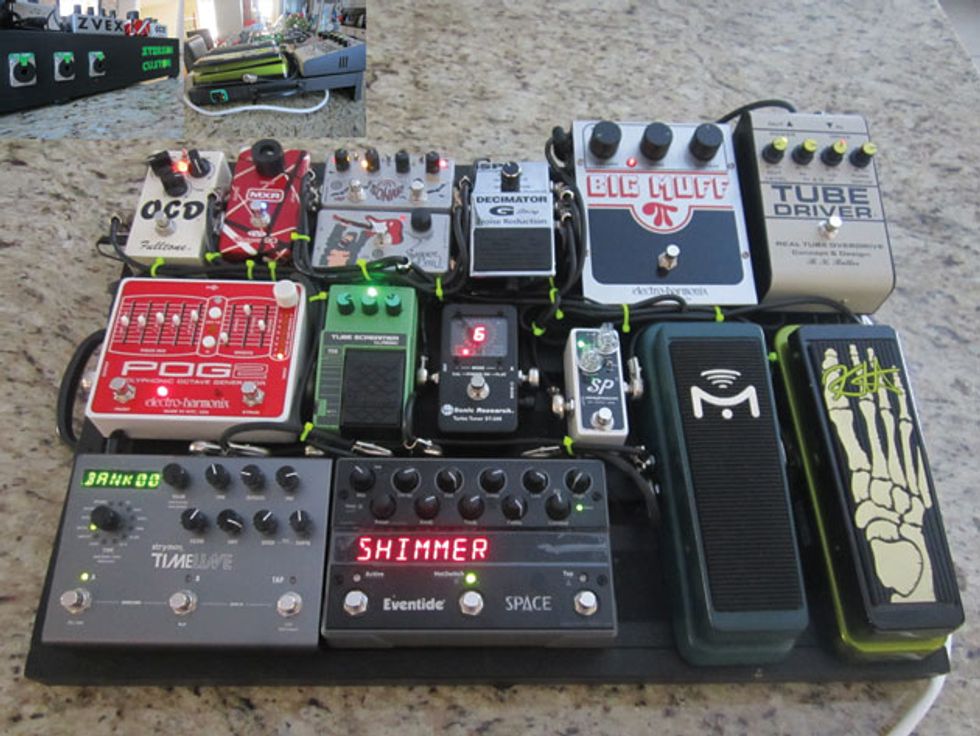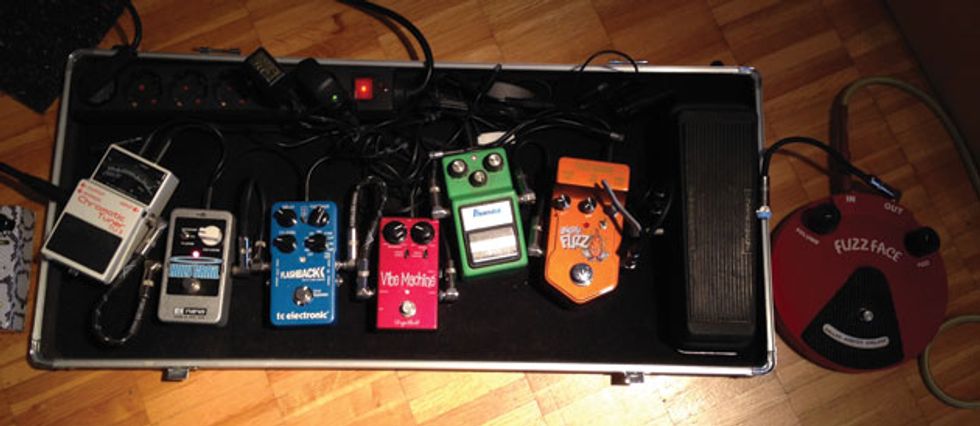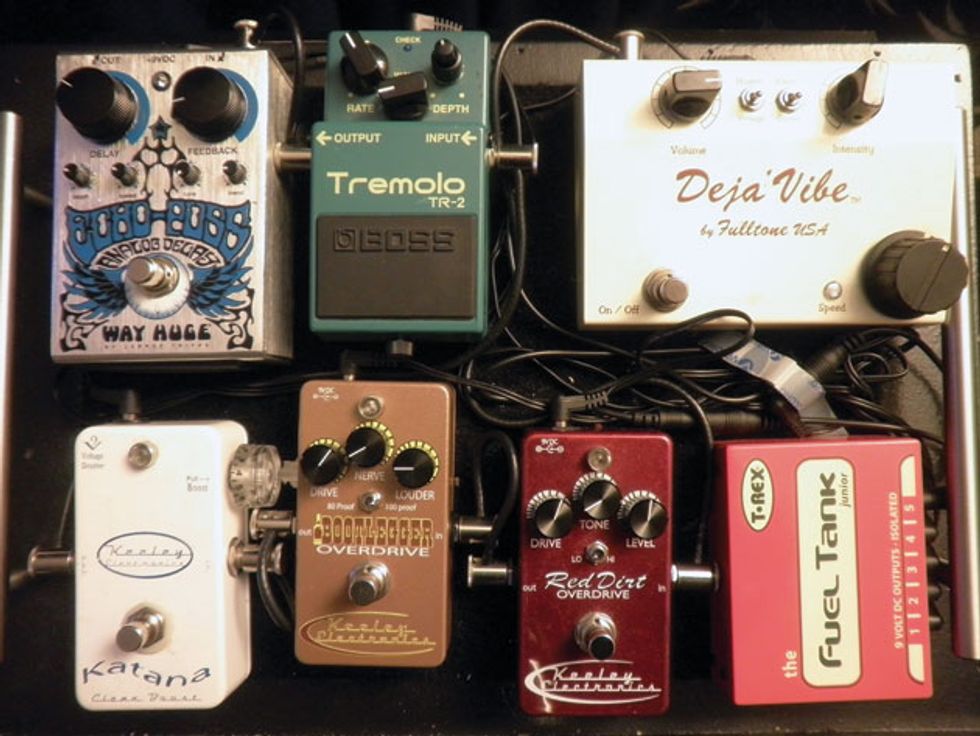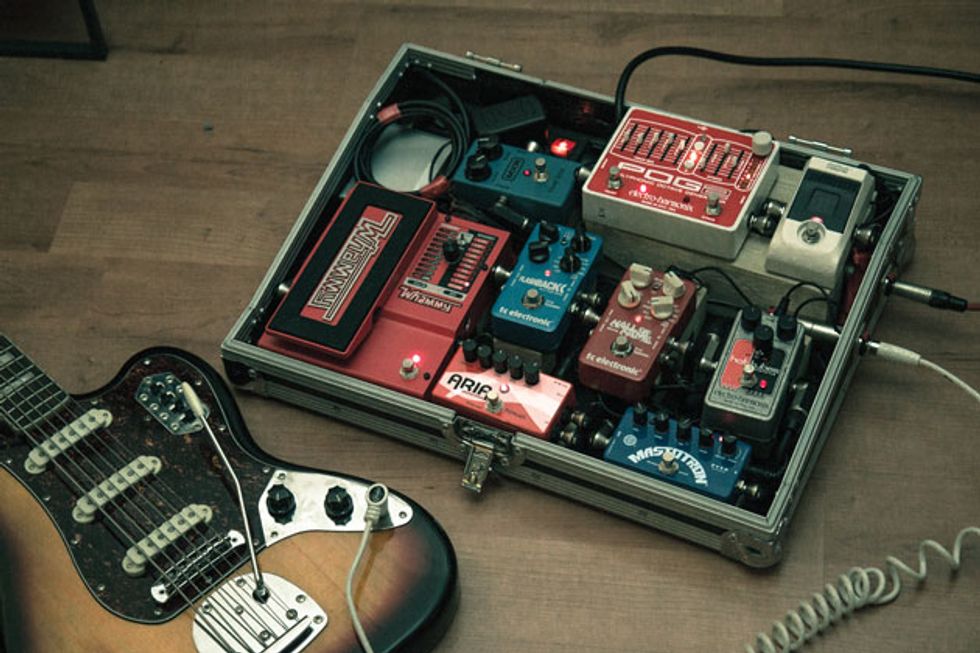 One of our favorite pastimes is racking up good ol' pedal envy by ogling the setups of our fellow players. It seems you don't tire of it either, because pedalboard mail keeps rolling in!
Here are some of the latest board submissions, from a crafty all-in-one board to a fuzz-sick stomper to a bunch of boxes on a cutting board. There are plenty more where these came from (pedal lust has no end), so look for Reader Pedalboards Part 2 next week!