Will Ray's Bottom Feeder: Bohemian "Old Glory" Oil-Can Guitar

After a time-consuming series of tweaks, our columnist is glad he didn't can the can.
I don't know why, but for some reason I've always been fascinated with guitars made out of big metal cans. The first can guitar probably started out when some mad scientist—or an African street musician—decided to make a guitar out of a gas can.
I spotted this baby on eBay about five years ago, made by Bohemian Guitars, a reliable maker. It had a humbucker in the bridge position and a Strat pickup in the neck. I ended up getting it for $160 including shipping. When I received it, it was unplayable. The action was really high and the neck had a large bow to it. The truss rod allowed me to eliminate the bow, but the action was still a little high, even with the bridge maxed out.
Don't be a dumbass. Make sure you know how to solve a problem before you sign off on a guitar.
I wasn't sure I wanted to keep it, so I emailed the seller with my concerns and offered a solution of a $30 partial refund to compensate me for my time and trouble of working on the guitar. Otherwise, I was happy to send it back. They PayPal'd me the $30 and I was happy.
Bottom Feeder Tip #189: If you receive a guitar that is different from the description, you can either send it back or ask for a partial refund. Sellers usually choose the partial refund to avoid problems with the next buyer.

Photo 2 — This close-up shows this oil-can guitar's basic controls: a 3-way toggle with volume and tone pots.
I figured I could probably just shim the neck and that would solve the problem, but I was wrong. When I first opened it up, I saw three big bolts that I assumed were holding the neck on, but the neck was actually glued onto a wooden plank and the bolts were for securing the bridge to the guitar's top from underneath.
Bottom Feeder Tip #201: Don't be a dumbass. Make sure you know how to solve a problem before you sign off on a guitar.

Photo 3 — Simple machine, simple wiring—and the three large bolts hold the bridge in place. The neck is glued onto the center wood plank.
I ended up solving the action problem by simply removing the two thumb-adjustment screws from the bridge. Just that little bit of height reduction made it easy to play. In fact, after a few weeks the neck settled in and I ended up putting the thumb screws back in to raise the action, and that's where it sits today. It's still easy to play, too.
After I solved the playing issue and used the guitar for a few weeks, I started thinking about better pickups. The neck pickup was weak and weenie sounding, and the bridge humbucker was very microphonic and howled when the amp was turned up.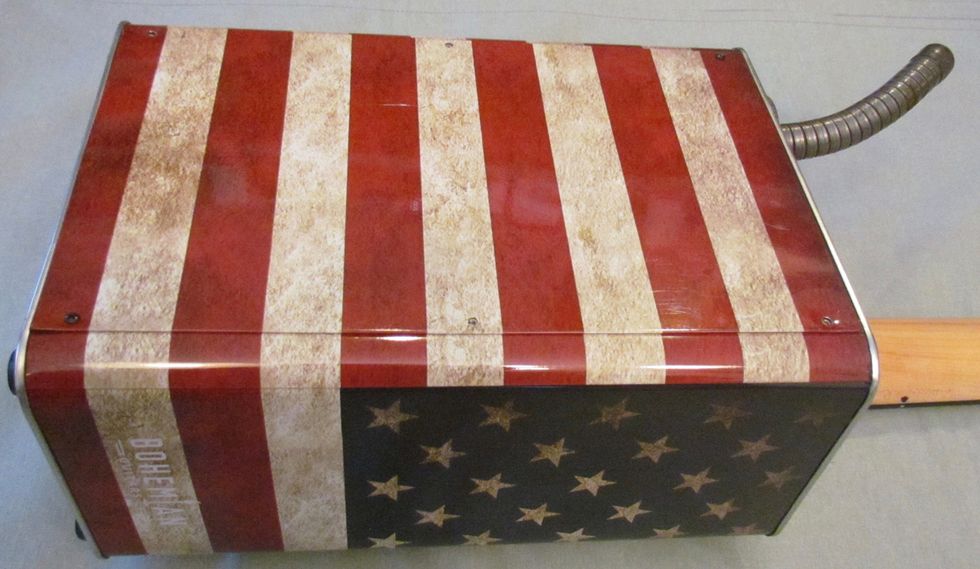 Photo 4 — A set of six screws holds the back plate in place, providing easy access to the electronics cavity, which is large enough to carry a couple sandwiches to the gig.
I searched my boxes of pickups and found an Epiphone humbucker and a G&L S-500 pickup that were perfect. I now have the guitar where I want it. It plays nice and sounds great.
So, is it a keeper? Yeah, I'd say it is. I've named it "Old Glory," because I love the flag motif. It was definitely a journey worth taking. Metal-can guitars are pretty fun to play, and they have their own sound.
---