J. Rockett Audio Designs Unveils the .45 Caliber Overdrive Pedal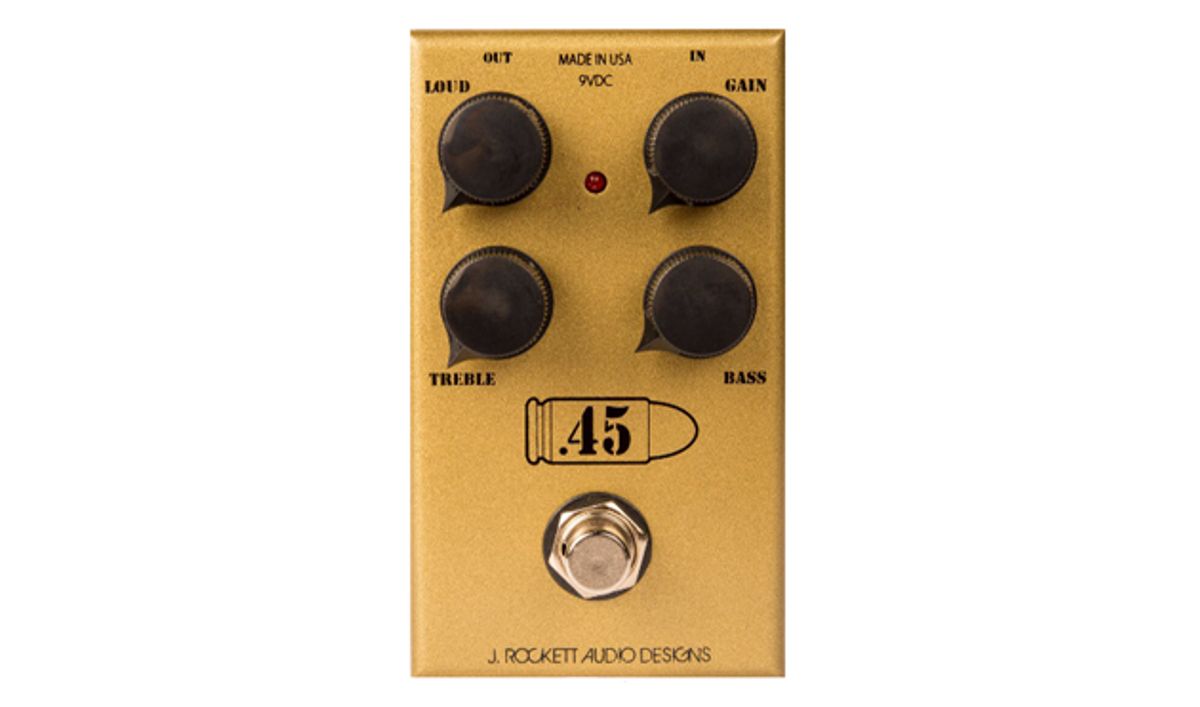 A take on a vintage Marshall crunch.
Nashville, TN (June 14, 2016) -- J. Rockett Audio Designs has announced the fourth product release of the long awaited Tour Series line. The Tour Series is comprised of all new products designed with the influence of a host of top Nashville and LA touring artists to address their
The collaboration continues with the release of the J. Rockett Audio Designs .45 Caliber Overdrive.
The new .45 Caliber is a pedal we have been asked to create for some time now. It is a recreation of the original 1962 JTM45 sound, overdriven. The sonic influence came directly from Malcolm Young's brilliantly crunchy rhythm tones and the old Pete Townsend Live at Leeds, face-melting goodness! To achieve that sound seems like an easy task but this design proved to be quite a challenge. After a year or so we feel we have nailed it, not only in sound, but also in feel.
The .45 Caliber also takes advantage of the new "Speed Switch" system.
.45 Caliber features include:
4 controls: loud, gain, bass, treble
I/O jacks at the head of the pedal
9V DC operation with standard – tip and + sleeve
Approximately 4" x 2.30" in size
The .45 Caliber carries a $189.00 street price.
For more information:
J. Rockett Audio Designs