Revv Amplification Puts AI to the Test with the Chatbreaker Overdrive
The Chatbreaker is based on the classic Bluesbreaker circuit, but with considerable updates made by Revv's President Dan Trudeau.
---
Revv Amps are known for collaborating with artists & engineers, but they took inspiration from a new place for their Chatbreaker overdrive.
​"Really, no matter what we prompted - we couldn't get ChatGPT to put a functional pedal together. But I was looking at what it was returning & realized - it's a Bluesbreaker! Well, it's trying to be a Bluesbreaker. I always thought it would be fun to put my spin on that circuit, so after some major redesigns & testing - the Chatbreaker was born! It has that wonderful' warm-but-clear' quality to add some old-school mojo to your sound. So did the experiment work? Not really. I don't think A.I. is ready to replace all of us just yet. I guess this is more of an Artificial Idea with Human Intelligence." -Dan Trudeau, President & Head Designer
The Revv Amplification Chatbreaker features:
Revv's take on the iconic "Is it clean? Is it dirty?" Bluesbreaker design, optimized for touch-sensitivity & clarity.
Analog Heart - Add organic character & push to your sound with an all-analog signal path.
Simple, Perfect - Interactive Drive, Level, & Tone controls provide a huge variety of tones.
Extremely limited run of 500 units.
9v center negative external power supply only, 18mA minimum.
Compact design w/ top jacks, true bypass, & custom "A.I." graphic.
Manufactured in Canada to rugged quality standards w/a 2-year registered limited warranty.
Did ChatGPT Design A New Pedal?
The Revv Amplification Chatbreaker has a street price of $199 USD. It can be purchased through many fine dealers or directly at Revv Amplification, with shipment beginning in August.
For more information, please visit revvamplification.com. Only 500 Chatbreakers are available.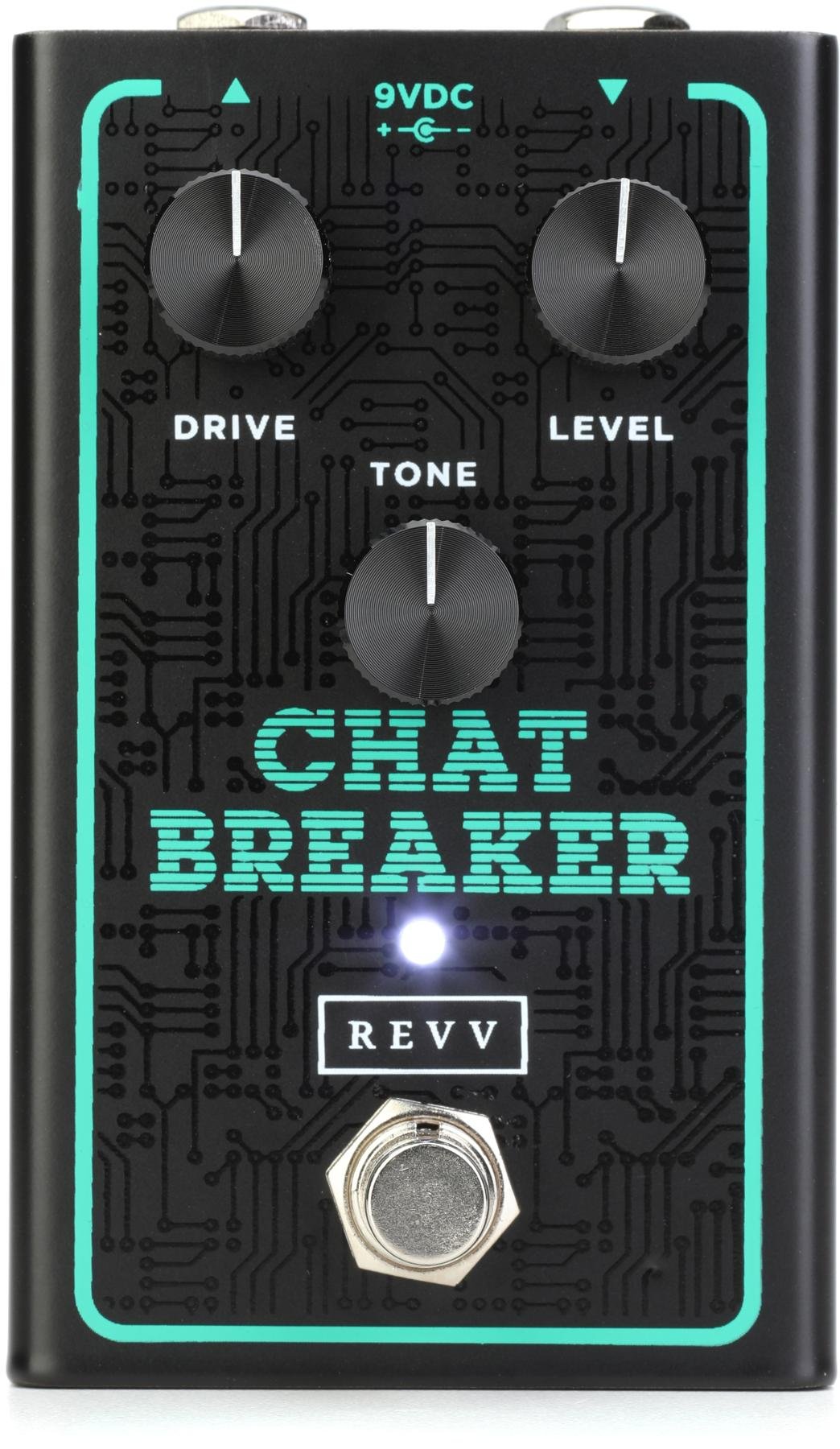 Chat Breaker Overdrive Pedal
Revv