Why Are Guitarists So Resistant to Change?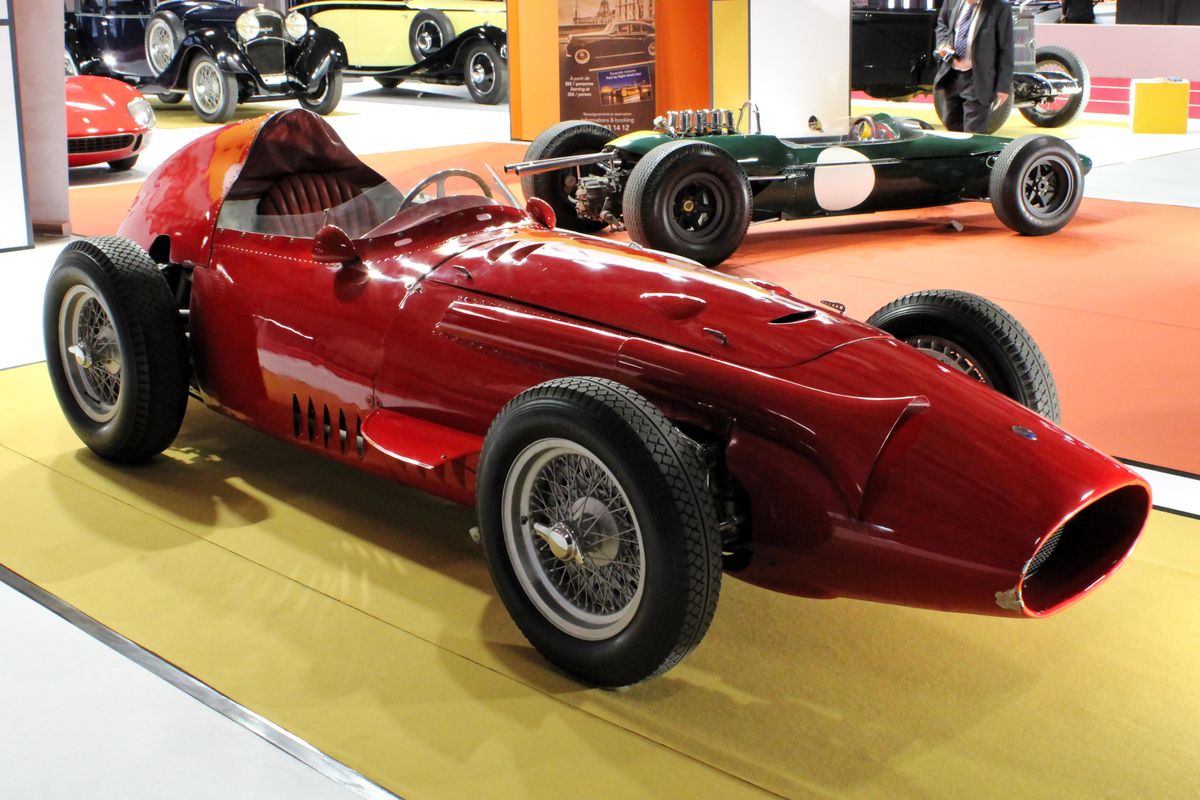 Photo by Alexander Migi/Courtesy of Wiki Commons
Now-classic designs such as Gibson's Flying V and Explorer originally bombed with the public—and chances are you would've turned up your nose at their debut, too.
Over the years, I've vacillated between my love of classic instruments and looking to the future. The same goes for automobiles. I was an F1 fan who always looked to the future. I drooled over carbon fiber wings and thought manual shifters were as antiquated as the crank starter and roll-up windows. Then I was stopped dead in my tracks in the paddock at a vintage sports car race by the sight of a beautifully crafted 1950s Maserati Grand Prix car. As Seinfeld might have said, worlds collided. As I stood before this piece of rolling artwork, it cast a spell on me that I haven't been able to shake.
---
Conversely, I still thought almost every guitar and gadget worth paying attention to was made before 1972. Why am I and so many others resistant to change when it comes to guitars?
In the late 1940s, Leo Fender and Paul Bigsby were on the cutting edge of mid-century design applied to age-old guitar building artistry. Their slab-bodied instruments were looking to a future that stodgy, old-time builders like Gibson couldn't imagine. Fender released the swoopy and futuristic Stratocaster in 1954, and by 1957 Gibson and other traditional builders found themselves on the back foot. As the appeal of Fender's rock 'n' roll-approved designs started eating into their profits, Gibson knew they had to keep up. As legend has it, that's when Gibson employee Seth Lover handed a sketch of an arrow-shaped instrument to company president Ted McCarty, and everything changed.
At the 1957 NAMM convention in Chicago, Gibson launched their return salvo at Fender—a trio of insane looking jet-age korina guitars with fins like space rockets. They were called Explorer, Moderne, and, of course, Lover's Flying V. Beaming smiles on Gibson's salespeople exuded the confidence of Babe Ruth stepping up to the plate, but by the time the show closed, the smugness might have evaporated. Somehow, these fabulous mid-century showpieces crossed a line that many buyers couldn't warm up to. Gibson's dealers bought a few as novelties for their store windows, but reorders were dismal.

Why am I and so many others resistant to change when it comes to guitars?
Marv Lamb, one of the founders of Heritage guitars, began his career in 1958 working in Gibson's Kalamazoo factory. In an interview with author/historian Tony Bacon, Lamb recalled his early days: "I remember working on the Flying V and Explorer. They were the ugliest things, way ahead of their time. I think Gibson practically gave them away to get rid of them." Within the span of two years, less than 100 Flying Vs, and even fewer Explorers, were sold. Gibson tried to revive the Flying V in the late 1960s, to little success.
When I visited McCarty in 1974, he bluntly told me, "those guitars were failures." But by then, the worm had already begun to turn. Young guitarists started to gravitate to the older single-cutaway Les Pauls, and slowly but surely came to embrace the Flying V. It took a little while longer for the lightning-bolt shape of the Explorer to catch on. Ironically, despite being decades old, musicians thought they looked new and cool. Sound familiar?
Today, the Explorer, Flying V, and the once forgotten Les Paul are seen as the archetypes of classic dad-rock. Their form is so ubiquitous that, like Kleenex, guitarists refer to any maker's version by the original Gibson designations. But it was the V and the Explorer's concept that really solidified the idea that as long as you retained the basic parts layout of an electric guitar, the outline of the body could be anything. Seth Lover, who wasn't a guitarist, had taken the leap that Fender had only hinted at. In a way, without the Explorer and V there might not have been a B.C. Rich, Jackson, and certainly no Hamer or Dean. But just as the rockers of the 1970s looked to the past to create their alternative sound and image, so, too, did the bands that followed. Those pointy guitars born in the shadow of Sputnik and the Cold War became de rigueur for metal and thrash music, while alternative icons like Elvis Costello, Johnny Marr, and Kevin Shields revived the comatose "offset" designs of the 1950s. Shiny polyester-clad "CEO" guitars, once buoyed by nu metal's push into the mainstream, have now been usurped by faux 1960s pawnshop guitars with purposely flawed finishes. We keep looking backwards to move ahead.
The original French phrase plus ça change, plus c'est la même chose is most often attributed to critic, journalist, and novelist Jean-Baptiste Alphonse Karr in 1849. It means the more things change, the more they stay the same. Since then, technology has certainly progressed, yet most of human nature has not. To my way of thinking, if Monsieur Karr was a veteran music dealer today, he might utter something similar about our attitudes and tastes in guitar.