Last Call: Worst Gig Ever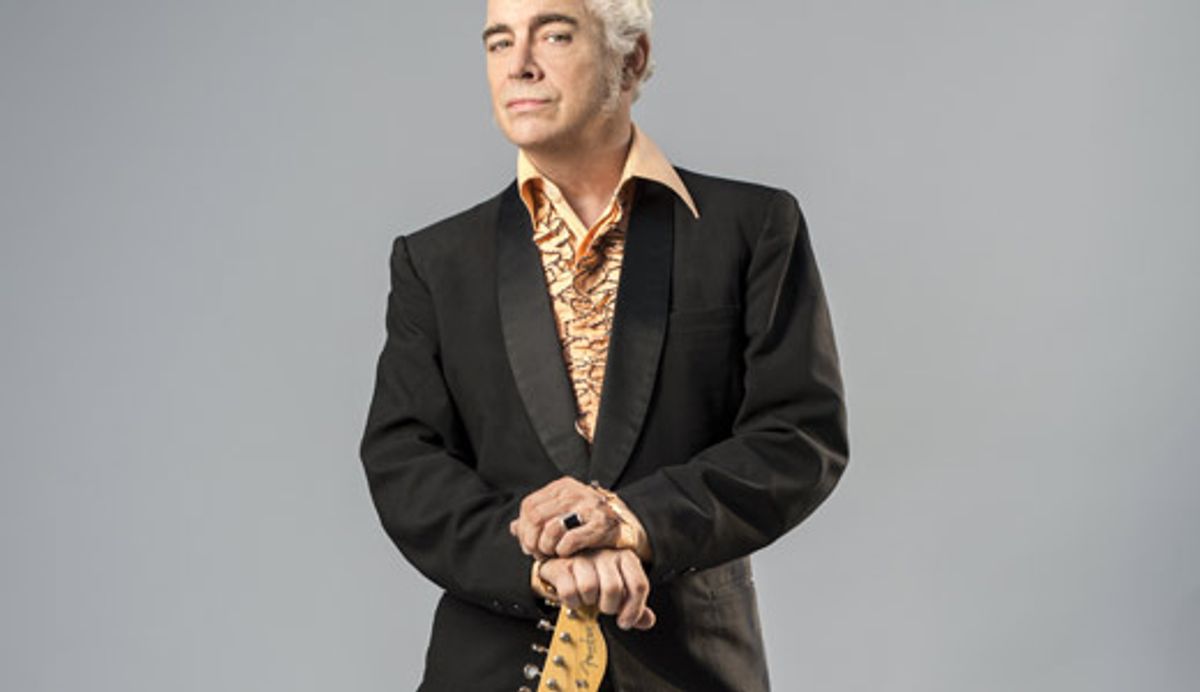 Fish cleaner, kissing bandit, parasite host, or bad-luck honky-tonk bass player?
Jobs I have had.
I was a fish slimer in Kodiak, Alaska, for two summers. One day the guy next to me sliced off three fingers in the processor … while he was talking to me. When they stopped the line and told us to dig through fish heads and guts to find the missing fingers, I hid in the bathroom and smoked cigarettes never to return to the line again.
---
I worked briefly for a singing telegram company. They hired me because I almost fit their "kissing bandit" costume, could kind of sing, and was desperate. I'd show up at beauty schools, offices, or parties, dressed in the company's tight jumpsuit, cape, and mask. I'd give my speech, sing the song, kiss the girl, and then drive home to wait for the Gnome Singing Telegram Company to call with the next soul-crushing gig. In return for my services, I got $20 per telegram, exposure to some questionable lip sores, and a fragile sense of self-worth.
I worked in an orphanage in Tegucigalpa, Honduras, for a year. I earned 300 lempiras per month, was robbed by cops and soldiers three times, and I had no hot water and a Honduran orphan's diet. Parasites whittled me down to 155 pounds at 6' 2".
I was a roofer, and I twice nearly fell to my death.
I was a terrible waiter, a dishwasher, a construction worker, a house painter, a tree surgeon, a roadie, a bread-truck driver and, please forgive me, a telemarketer.
I've had some bad gigs, but my best bad gig was about 25 years ago in Nashville. My neighbor, Texas honky-tonker Dale Watson, and me were both nearly starving as we tried to make a go of it in Nashville. I found an ad in the Nashville Scene for a bar that was looking for a band to accompany the owner, who was "a world-class singer." It paid $125—split three ways—but we had to bring a PA and "know all the country standards."
We drove around lost for about an hour trying to find the joint and arrived embarrassingly late to a double-wide converted to a bar. I wasn't even sure this was a bar until I walked in and saw three or four rednecks huddled around a bartender, and a woman in a Dolly Parton wig and sequin gown with what looked like chandeliers hanging from her ears, sitting behind a Casio keyboard in front of a tiny triangular stage in the corner.
I have no idea how we safely got out of there with our gear after the rednecks at the bar came over to lift the speaker off of the singer/bar owner.
The singer/owner was furious we were late and underdressed. We quickly loaded in and set up on the flimsy plywood stage behind her, with the drummer crammed against the back wall. Dale, on guitar, was wedged between a crash cymbal, his amp, and the right half of his PA-on-a-stick. On bass, I was teetering between the hi-hat, my bass amp, and the left half of the PA-on-a-stick.
As soon as the PA was turned on, she launched into Elvis' version of "Big Boss Man." We quickly joined in. Surprisingly, it didn't sound terrible. With a tad less hostility, she switched gears and started Patsy Cline's "Crazy." We hung with her. The rednecks swung their stools around and applauded as we ended. She smiled demurely and jumped into, "Whole Lotta Shakin' Goin' On."I fell in with a walking bass line. Dale was doing his backbeat Tele thing. The groove felt so good that I started letting go of the stress acquired while driving around lost (pre-GPS) looking for the gig. Then I started actually enjoying myself and began to think that, maybe, if the crowd grew, she would hire us six nights a week. I could totally support a family of three on $250 per week.
I was staring into space, thinking optimistic thoughts, when suddenly there was a crash, a scream, and then silence. It took me a minute to make sense of the carnage before me. Apparently, my bass amp had rattled the right PA-on-a-stick off of the stage. The speaker fell on our employer's hands, crushing her fingers and long press-on nails, and came to rest on her Casio's now-broken keys.
Cloudy memories are common with trauma survivors. I have no idea how we safely got out of there with our gear after the rednecks at the bar came over to lift the speaker off of the singer/bar owner. Dale and I rode home in silence, imagining what we'd say to our already disappointed wives when they greeted us with "How'd it go, Honey?" when we arrived home with no money … again. When we parked at our apartment building, Dale said with the smile of a man freshly kicked in the gut: "John, congratulations. That is the worst gig I have ever had."
Shortly after that, Dale returned to Texas. Dale Watson & His Lone Stars have built a huge international following and earned honest-to-God honky-tonk-hero status.
That may have been Dale's worst, but not mine. I'm the guy with a shovel following the elephant, up to my armpits in demeaning conditions.
Give up show business?
Never!