Last Call: Things I Learned During Quarantine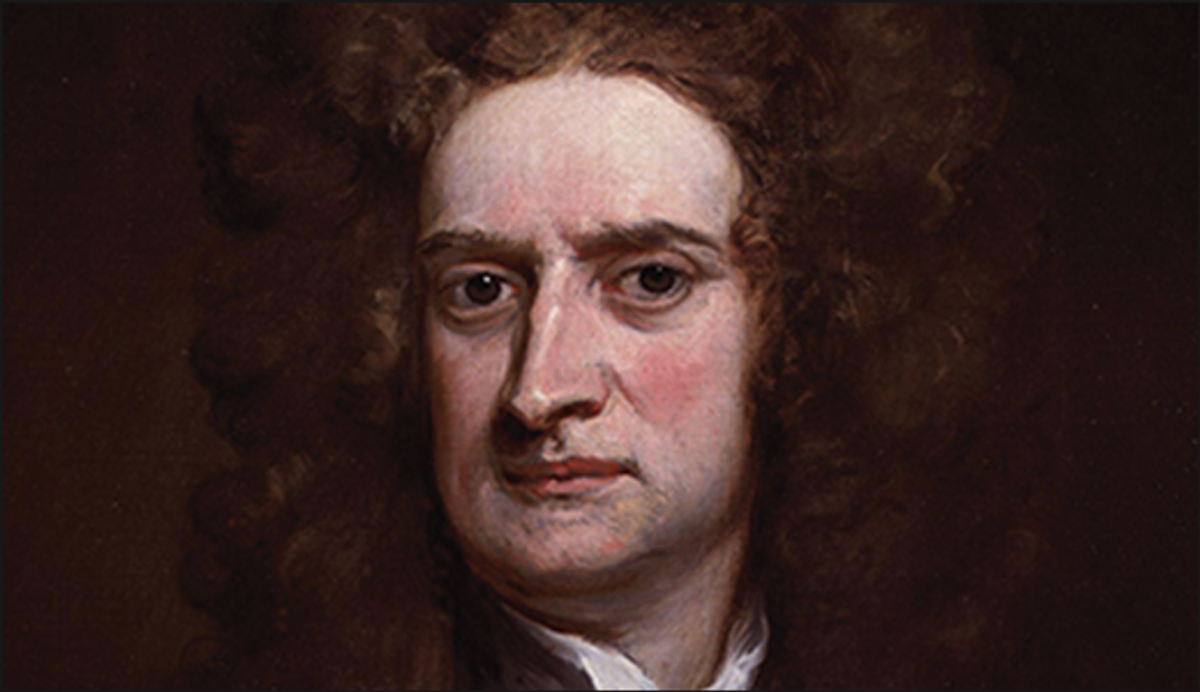 While quarantined at home in England during the bubonic plague outbreak in 1665, Isaac Newton discovered calculus and began studying the laws of gravity.
Lockdown isn't easy, but it's revealed some lessons, both trivial (Alexa can fart on demand) and divine (guitar is alive and well).
"Do what you can, where you are, with what you have." —Teddy Roosevelt
Neil deGrasse Tyson recently tweeted: "When Isaac Newton stayed at home to avoid the 1665 plague, he discovered the laws of gravity, optics, and he invented calculus." Turns out, Newton and I don't share much in common. Here's what I've discovered during this forced quiet time of reflection and self-improvement.
---
1. Alexa can fart on demand.
Want a quick and squelchy fart? She's got it. Want a wet fart? Just ask. Alexa has hundreds of variations, including eggy, angry, gassy … pretty much any fart you can imagine. Although tempted, I didn't buy the "Extreme Farts Extension Pack." The purchase felt imprudent given my own financial instability with a gig-less present and perhaps toilet-paper-less future.
2. In spite of a 2017 Washington Post article describing "the slow, secret death of the six-string electric," there have never been more truly great guitar players alive and pickin'.
During mindless hours locked at home, I've discovered countless guitarists on Instagram that are miles beyond anything I could imagine or execute. Shockingly, a good deal of these badasses are kids. If you want to feel like you don't even play guitar, check out Matteo Mancuso (matteo_mancuso96) or Nathaniel Murphy (@zeppelinbarnatra). Guitar is alive and well.
3. It's okay to do nothing.
Lying on the floor listening to a random shuffle of music is a perfectly fine way to spend a few hours. Since I joined the adult world of spouse/kid/job/bills roughly 33 years ago, I've felt like I always need to be accomplishing something. During quarantine, I've spent a lot of time doing just what I did when I was a kid. Totally unproductive and totally worth it. I felt calmer, happier, and more fulfilled. #HumanBeingNotHumanDoing
4. Fats Waller's "Ain't Misbehavin'" is one of greatest recordings ever.
You can't help but smile or even laugh or dance when you crank this amazing live performance that combines top-tier musicianship with wild showmanship, smoking arrangements, and a wacky sense of humor. Dig deeper into Waller's catalogue to hear guitarist Al Casey shine on tracks like "Buck Jumpin'."
5. We are not in control.
"It's okay to do nothing. Lying on the floor listening to a random shuffle of music is a perfectly fine way to spend a few hours."
6. Every sunny day of quarantine has had the perfect Simpsons' sky of the brightest blue with glowing white clouds.
Proof that driving less is good for the planet. Bring on the electric car.
7. Learning to let go can help.
Because I can't gig, I've done all my music'ing alone. A few days in, I began trying to be more aware of everything: tone, feel, timing, groove. I noticed I tighten up my hand, arm, shoulder, and neck when trying to play something difficult. This affects my timing, execution, and the basic feel. I tried to be mindful of any tension and release it. Try feeling more than thinking. When you have to play something difficult, think about breathing slow and deep rather than worrying about making a mistake. If you're clenching your pick, try playing without one.
8. Herbie Handcock said on Insta:
"We are living through a difficult time, but I'm given hope when I see how people around the world are responding with music … people are gathering for concerts online and singing from their balconies. Music brings us together when even when we are apart.…" We're all connected.
9. I made a vow to post a Quarantine Guitar of the Day video every day on Insta, featuring a different instrument I own.
9. I made a vow to post a Quarantine Guitar of the Day video every day on Insta, featuring a different instrument I own. I also filmed a PG series of "Iso Lab" videos featuring a few favorite guitars and amps. Although I'm embarrassed by how much gear I have, I'm not getting rid of any of it. Knowing me, I will probably add more to the heap. That's the thing about obsessions: They don't call reason into question. I'm ashamed but will not change.
10. In 1987, scientists built a miniature planet inside our planet called Biosphere 2, which led to a crap movie (Bio-Dome) and a scientific discovery that helped my personal paradigm shift.
Scientists planted trees in Biosphere 2, under what they thought were perfect conditions (light, water, weather, nutrients). The trees grew fast but reportedly toppled over, unable to support their own weight. Turns out, trees need the stress of wind to grow a strong root system. That's life. Although we try to avoid stress and pressure from the outside, we need outside forces to push us in order to grow. Stress your body a bit every day with some exercise. Embrace challenges and see where they bring you. Be at peace with the fact that there will always be stressors in your life. They are getting you where you need to be.
[Updated 7/26/2021]