Tools for the Task: Patch Cables
You've spent good money on your pedals, so don't skimp on the ties that bind.
This month we've rounded up 10 grab-and-go patch cable options that will help preserve your signal and keep your pedalboard running strong.
D'ADDARIO
American Stage
These patch cables feature Geo-Tip technology for ultra-secure connections and audiophile-quality wire to aid in delivering pure, natural tone.
$25 street
daddario.com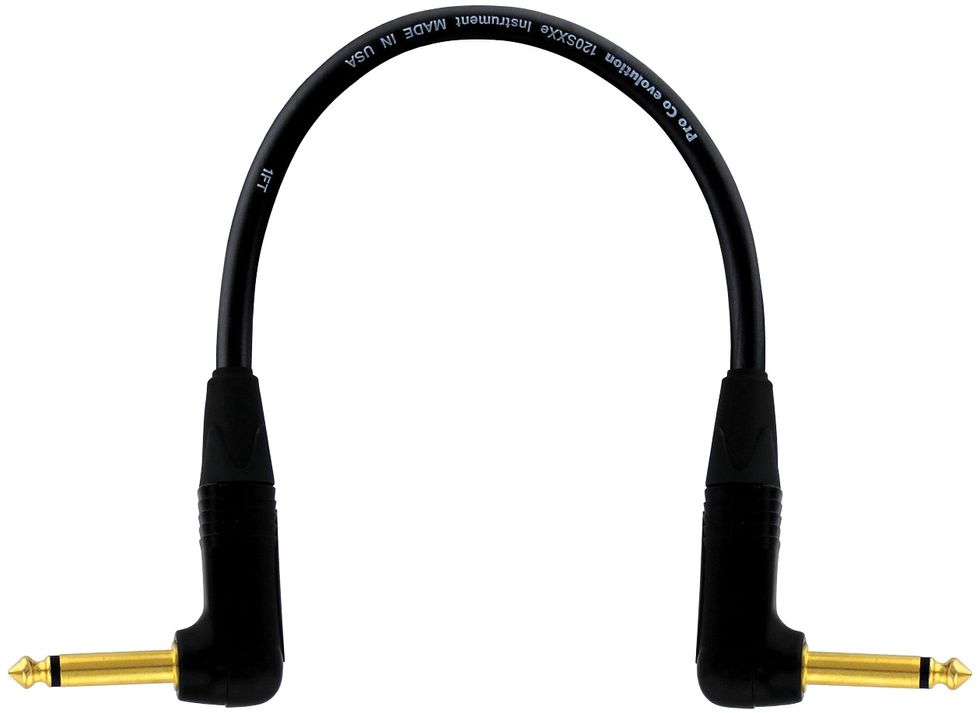 PROCO SOUND
Evolution
Boasting a dual-shielded design to reject outside noise, these cables also feature Neutrik connectors, 100-percent oxygen-free wire, and a "soft-touch" jacket.
$24 street
procosound.com
EBS
Premium Gold
With a flat design and super-compact contacts for freeing up space on a pedalboard, these cables also feature very low resistance and capacitance for clean sounds without signal loss.
$9 street
ebssweden.com
ZAOLLA
Silverline
These cables utilize rhodium-plated, Oyaide connectors and feature a solid-silver inner conductor for better high-frequency transmission and increased headroom for overtones.
$99 street
zaolla.com
JUMPERZ AUDIO
Blue Line
These patch cables were designed for long life with heat-shrink strain reliefs to reduce torque on solder joints, dense 20-gauge copper wire, and rugged, Neutrik nickel-plated connectors.
$13 street
jumperzaudio.com
LAVA CABLE
Mini Coil
Able to stretch from 6" to 12", these cables are intended to stay dead quiet thanks to an inner PVC jacket—specifically formulated to reduce triboelectric noise to a minimum.
$22 street
lavacable.com
KLOTZ
'59 Vintage Pancake Patcher
Space saving with angled, flat connectors, these textile-jacketed cables may have a retro look, but they feature high-quality copper and low capacitance for clear signal transmission.
$45 street (package of 3)
klotz-ais.com
ROCKBOARD
Flat Patch Cable
The flat, flexible design of these space-saving cables might just allow another pedal on your board. Well-shielded to prevent signal loss, they also feature very low conductor resistance.
$5 street
rockboard.de
MOGAMI
CorePlus
These cables have a durable outer jacket, utilize 26-gauge bare copper for the center core to ensure a clean signal transfer, and boast high-density spiral shielding to prevent RF interference.
$18 street
mogamicable.com
Divine Noise
Patch Cable III
These made-to-order cables are soldered by hand, utilize G&H plugs, features a heavy duty PVC outer jacket that is both durable and flexible, and carry a lifetime warranty.
$29 street
thedivinenoise.com