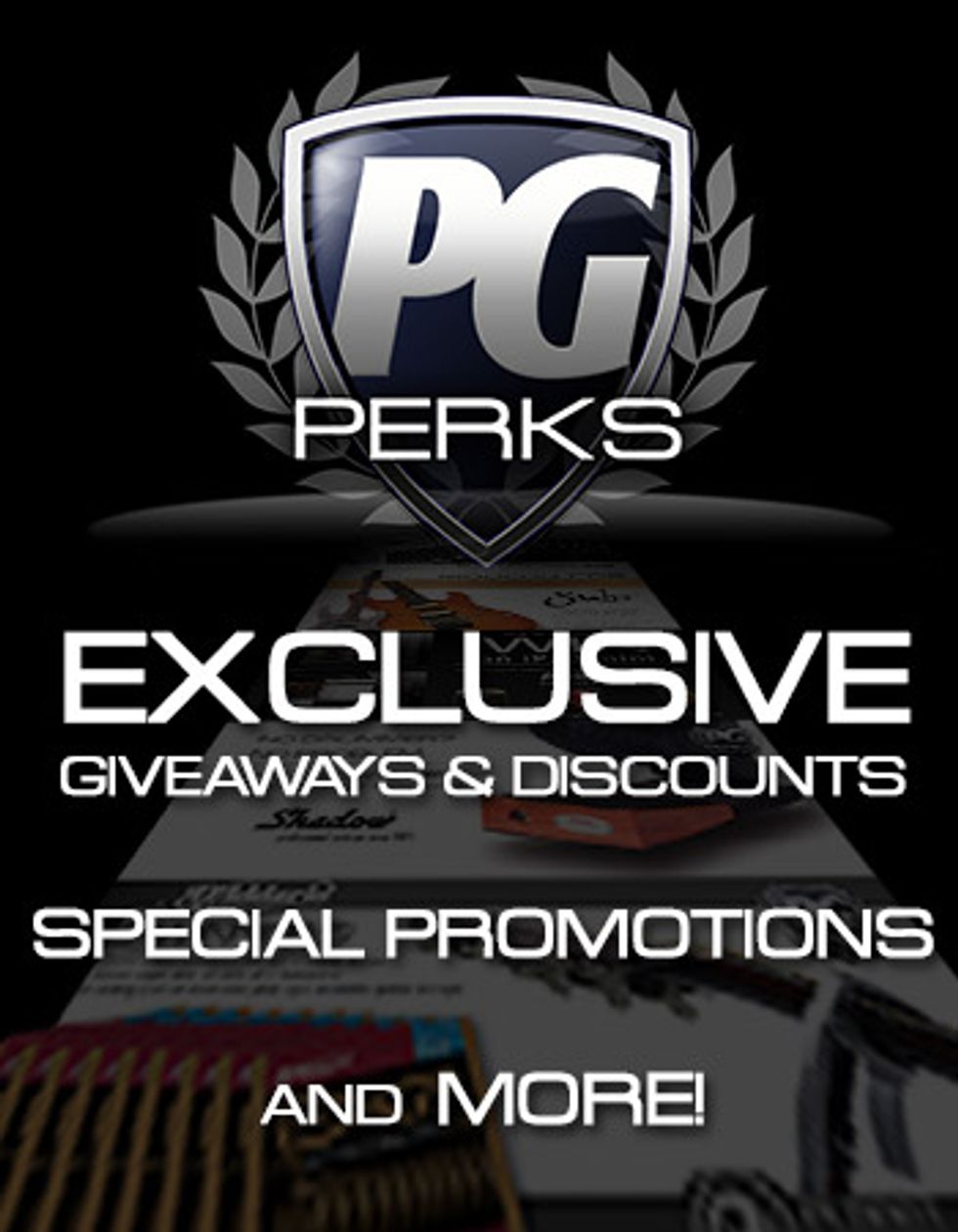 PG Perks is a free membership offered by Premier Guitar that delivers exclusive discounts, giveaways, and other promotions to your email inbox weekly! Thousands have taken advantage of exclusive giveaways discounts, coupons, and promotion codes offered to Perks members by Premier Guitar in cooperation with a variety of partnering sponsors.

How often will I receive offers?
Perks members typically receive at least one sponsored email from Premier Guitar in their inboxes every week, which presents members with an exclusive offering (giveaway, discount, etc.) in addition to other promotions happening around the Premier Guitar network.

Can I opt out of PG Perks after I become a member?
Yes. If you so choose, you may opt out at any time by clicking the unsubscribe link at the bottom of any Perks mailings.

If I opt out, can I opt back in to Perks?
Absolutely.

How do I sign up?
Signing up is easy and free - all you need to do is fill out a quick online form and provide your valid email address. Remember, Premier Guitar takes your privacy very seriously - we NEVER rent, trade, or sell your information. Many Perks giveaway promotions will feature an opt-in question for partnering sponsor's email lists - opting in to those lists is not a requirement to enter for these giveaways.