We go inside Mike Campbell's drool-inducing lineup of vintage guitars and amps he brings on the road. Campbell's guitar tech, Steve Winstead, walks us through every guitar, amp, and pedal and lets us in on Campbell's time-tested formula for great tone. Here are some highlights.
Guitars
One side of Campbell's guitar arsenal covers all the bases. From the left side we have "Little Ricky," which is a Rickenbacker-style mandolin with a whammy bar. Next is a recent Fender Custom Shop Tele with a B-Bender used as a backup, then a pair of Rickenbacker 12-strings—the one on the right is used on "Free Fallin'." A pair of '50s Teles follows those as well as a Gretsch 6186 Clipper tuned to open-G for "I Won't Back Down." Finally, there's a mid-'60s Gibson SG that Campbell's been favoring for this tour after recently digging it out of storage.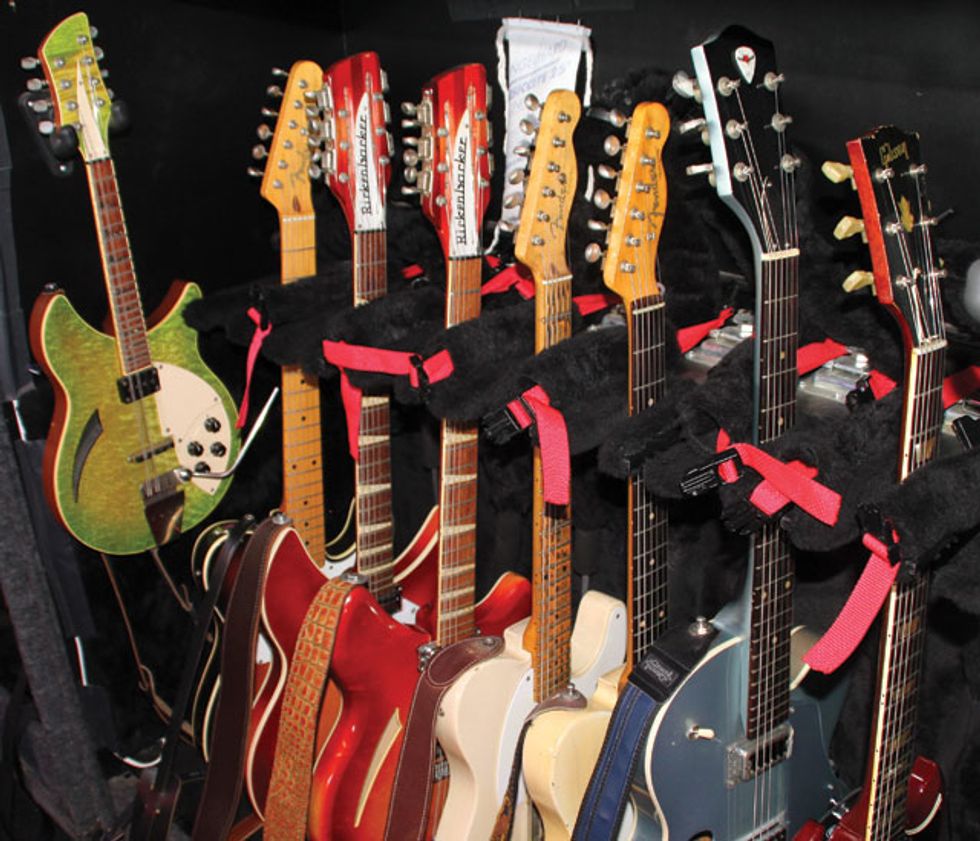 Amps
The basic formula for Campbell's amp rig is to crank up some low-watt amps and let the PA do all the heavy lifting. The bulk of his sound comes from a 1963 Fender Princeton and a 1954 Fender tweed Deluxe. He augments that with a custom Fender Excelsior and a Fender Vibrotane for Leslie-type effects.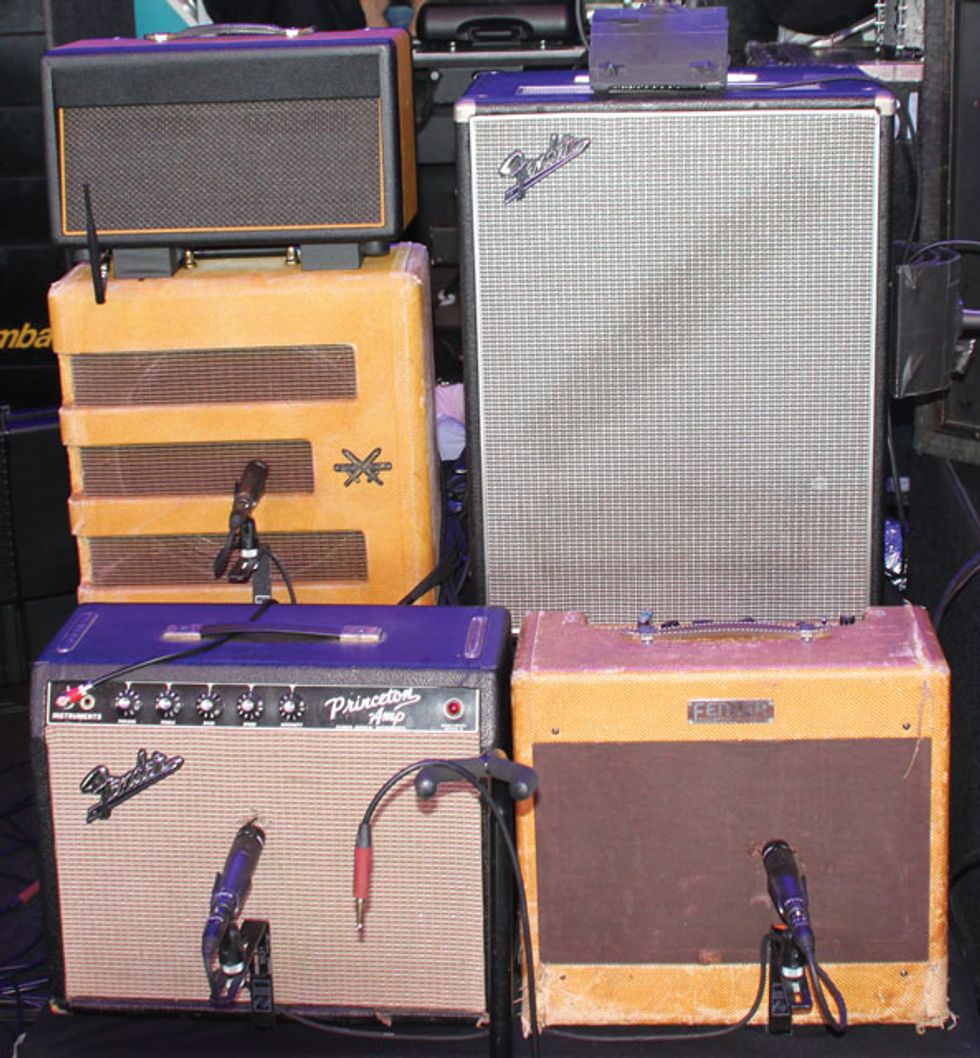 Effects
Campbell relies on a rare Dunlop Camel Toe for his distortion, a Line 6 DL-4, the Green Meanie switch (which brings his Fender Excelsior amp in and out), a DigiTech Whammy II, Line 6 MM-4, a custom switch for his 1962 reissue Fender reverb tank, a Boss RC-30, and a Boss TU-2 tuner.