Wenzel Rossmeisl (Roger Guitars)
Wenzel Rossmeisl, Roger Rossmeisl's father, opened a Markneukirchen workshop in 1948 as a branch supporting the company's Berlin headquarters. The shop produced everything in Markneukirchen, down to individual parts. Wenzel Rossmeisl employed five luthiers. One, master luthier Dieter Hense, is alive and well at 84, though he doesn't build guitars anymore. I had the pleasure to speaking with him about Roger Guitars, and his memory is stunning.
"Wenzel Rossmeisl was not often in the shop," recalls Hense. "He was usually on the road to bring the guitars to the Berlin headquarters, or trying to source and trade needed materials for the shop. I never saw him build a single guitar or part in all those years—this was all up to us. Some of us worked in the shop, while others worked from their homes, making the famous German carve tops or other parts."
In 1951, Wenzel Rossmeisl was arrested at the Leipzig Trade Fair and jailed four years for offenses against the foreign exchange law. His property was seized—all parts, pre-finished bodies, necks, tools, etc.—along with the possessions of two other dispossessed companies. These assets were appropriated for the Musima company, which opened one year later. Only 10 guitars and two small suitcases of Rossmeisl's personal belongings from were saved from the show booth. Because the seized parts were used for early Musima models, you can find complete Roger guitars, minus the brand's logo. Collectors refer to these instruments as "stolen Rogers."
http://schlaggitarren.de/archtop/roger-guitars (English version)
www.vintageguitar.com/1939/rossmeisl-guitars (English version)
http://jazzgitarren.k-server.org/roger.html (English version)
Christian Friedrich ("Frederick") Martin ("Martin Guitars")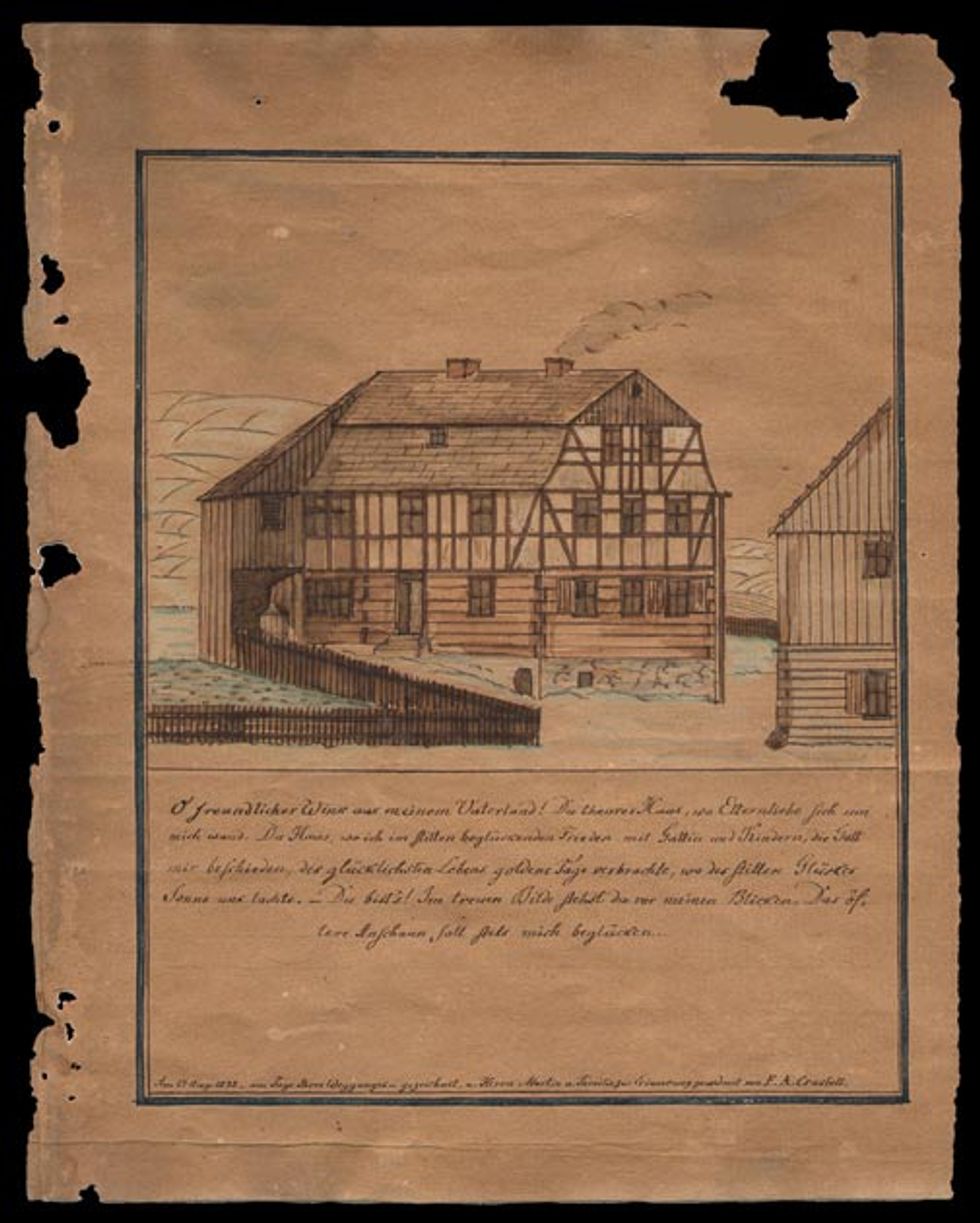 After extensive research, Heidrun Eichler and historian Dr. Enrico Weller located the Markneukirchen site where C.F. Martin was born on January 31st, 1796. It was a difficult search, because most of Markneukirchen burned down in a disastrous 1840 fire, and many records were lost. The original house perished in 1840, and a modern house occupies its site near the town center. Markneukirchen plans to erect a plaque here, honoring the town's most famous native son.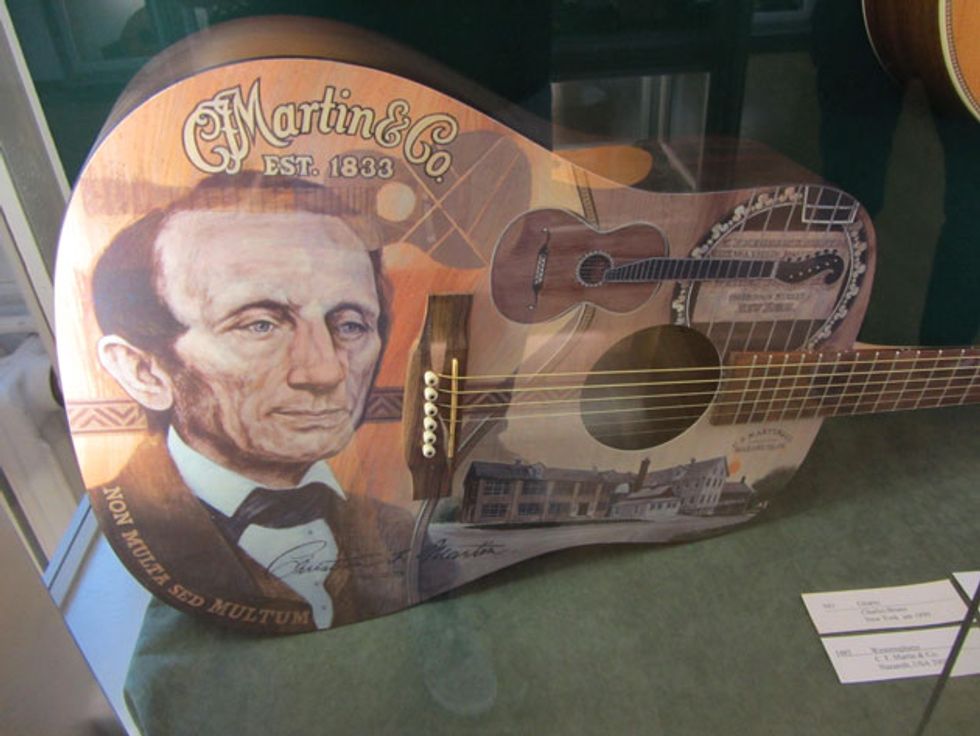 C.F. Martin (1796-1873), founder of the Marin Guitar company, is Markneukirchen's most famous luthier. He was born in Markneukirchen on January, 31, 1796, and was building guitars by age 15, just like his father, Johann Georg Martin. At age 24 he went to Vienna to work for Johann Georg Stauffer, one of the most respected luthiers of the day. Talented young C.F worked his way up to a position as Stauffer's foreman. His married a Viennese girl and left Stauffer to work for his father-in-law, who was also building instruments. After a son was born in 1825, the family returned to Markneukirchen, where C.F. opened his own workshop—until emigrating to the U.S. in 1833 at age 37. He settled in New York City—and the rest, as they say, is history!