PG Editors pick their top gear from the last day of NAMM. See everything from day 4 in our photo gallery.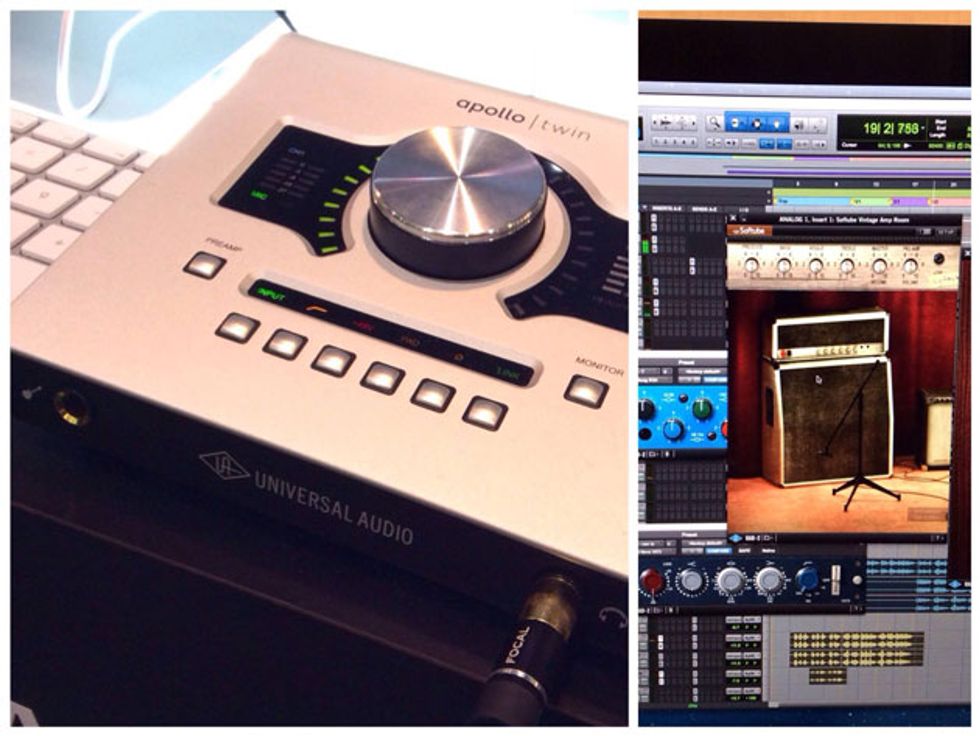 Universal Audio Apollo Twin
Universal Audio's new Apollo Twin recording interface features two high-quality XLR preamps, a 1/4" guitar input, a suite of 14 included plug-ins—from guitar amp and effects to reverbs and models of classic UA studio units—as well as available plug-ins from partnerships with Boss, ENGL, and more. Most notably, all plug-in processing happens with SHARC chips built into the unit itself, which translates to low-latency tracking. The one-processor Solo goes for $699, and the Duo goes for $899.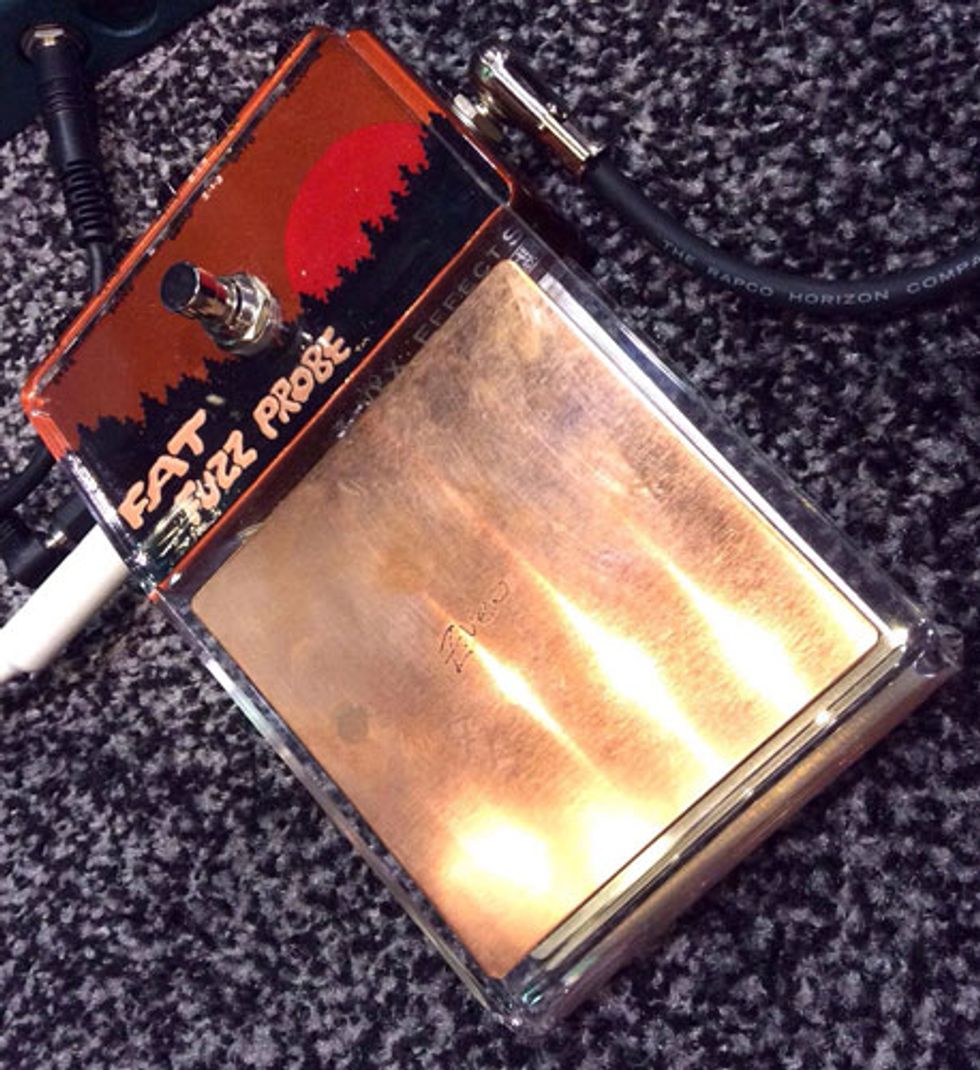 Z.Vex Fat Fuzz Probe
Z.Vex Effects put their Fat Fuzz circuit into the new Fat Fuzz Probe. The theremin control governs the stab parameter, and there are also drive, comp, gate, and volume knobs, as well as a 3-position voicing toggle for standard Fuzz Factory sounds, and "deep" and "deeper" subharmonic modes. It'll be available in late summer for $369 street.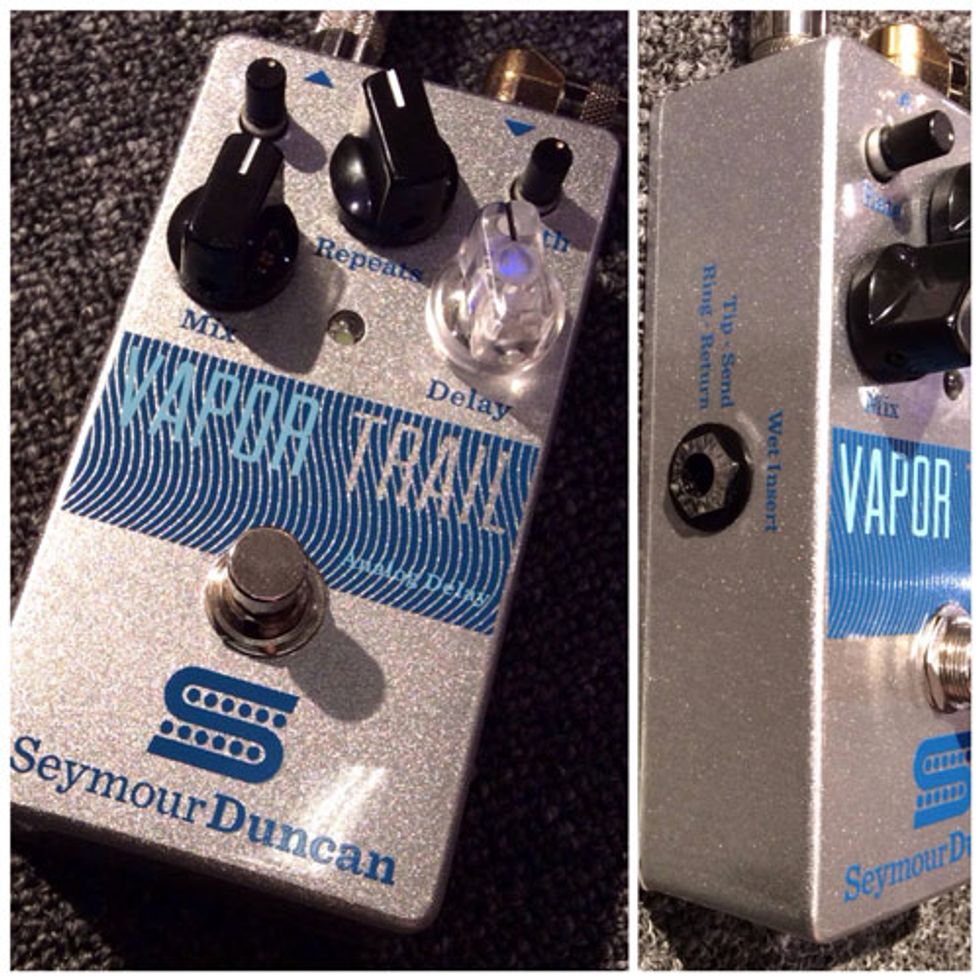 Seymour Duncan Vapor Trail
Seymour Duncan's new Vapor Trail delay feature 600ms of completely analog delay with two mini pots for modulation, a transparent delay knob with an embedded rate LED, and a cool wet insert that you can use with an expression pedal to control volume of repeats or to use with a y-cable to loop in any other effect and have it only affect repeats. It goes for $149 street.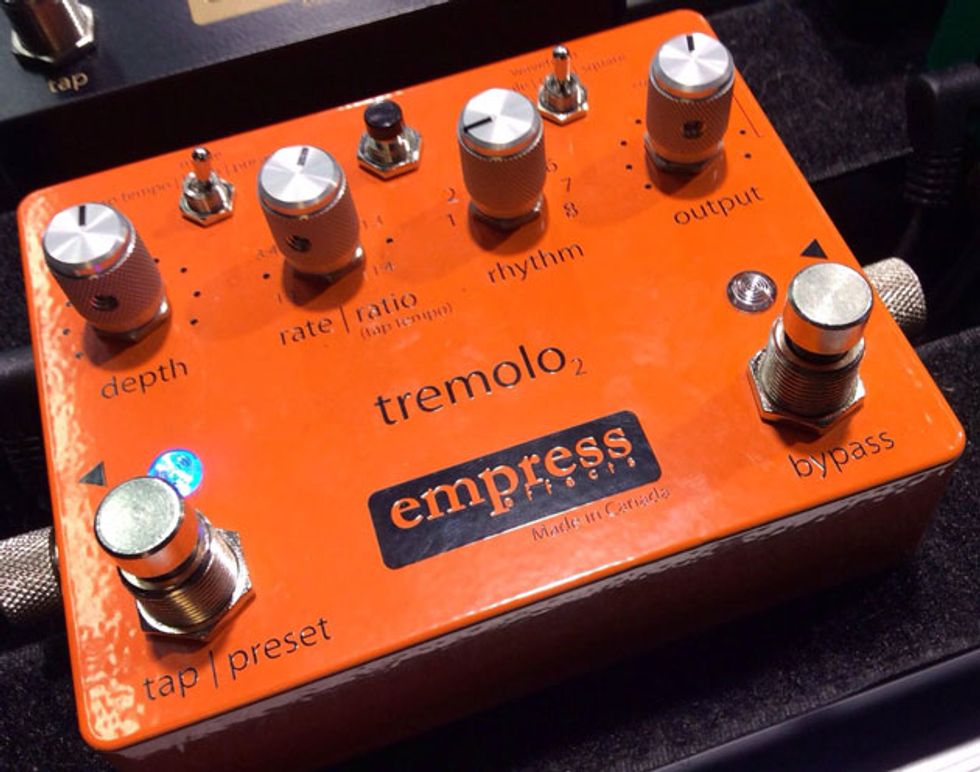 Empress Tremolo2
Empress Effects reinvented its famous Tremolo pedal. The Tremolo2 has an all-analog signal path with incredibly powerful digital controls, including an innovative new multi-colored LED system for identifying up to eight presets. Also new is the control port which can be used with an external tap-tempo footswitch, an expression pedal (to control almost any function), or even with Empress' MIDI Box to recall presets or sync the pedal with time code. $249 street.