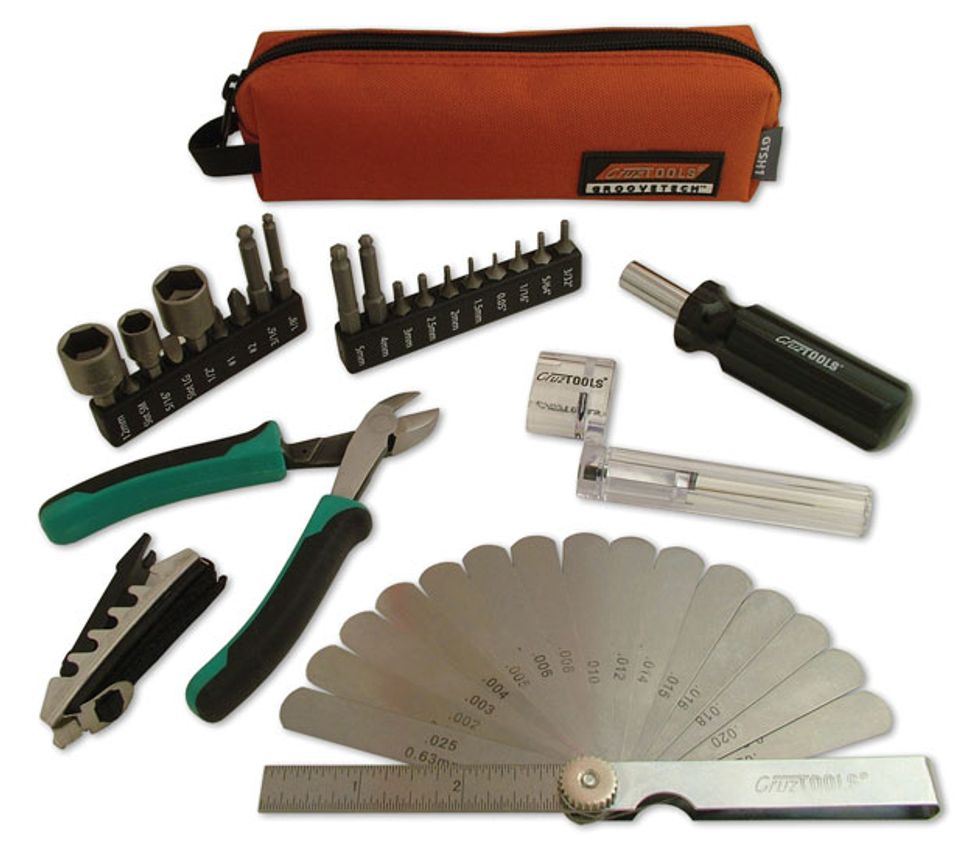 Sonoma, CA (June 11, 2014) -- CruzTOOLS today announced the Stagehand Compact Tech Kit that allows guitar and bass players to keep their instruments in top playing shape.
The company's flagship GrooveTech tool kits have built a strong following among guitar and bass players due to professional tech-grade tools, along with print and online resources that teach the setup process. In response to market interest for more mobility at a budget price-point, CruzTOOLS developed the new Stagehand Kit.
The Stagehand includes a 19-piece magnetic bit set and screwdriver-style bit holder. The set includes hex wrenches, screwdrivers, and sockets in both inch and metric sizes to cover virtually all makes and models of guitars and basses. This approach provides a wide range of capability including bridge, truss rod, tremolo system, and jack nut adjustment while consuming little space. A capo and precision 15-blade thickness gauge with integrated ruler permit neck relief measurement, which is necessary for proper truss rod adjustment. Also included is a downsized version of the popular GrooveTech String Cutters and a string winder.
All components are professional quality and stored in a durable zip-up pouch that will fit into many cases and gig bags.
The Stagehand carries a street price of $34.95.
For more information:
Cruz Tools