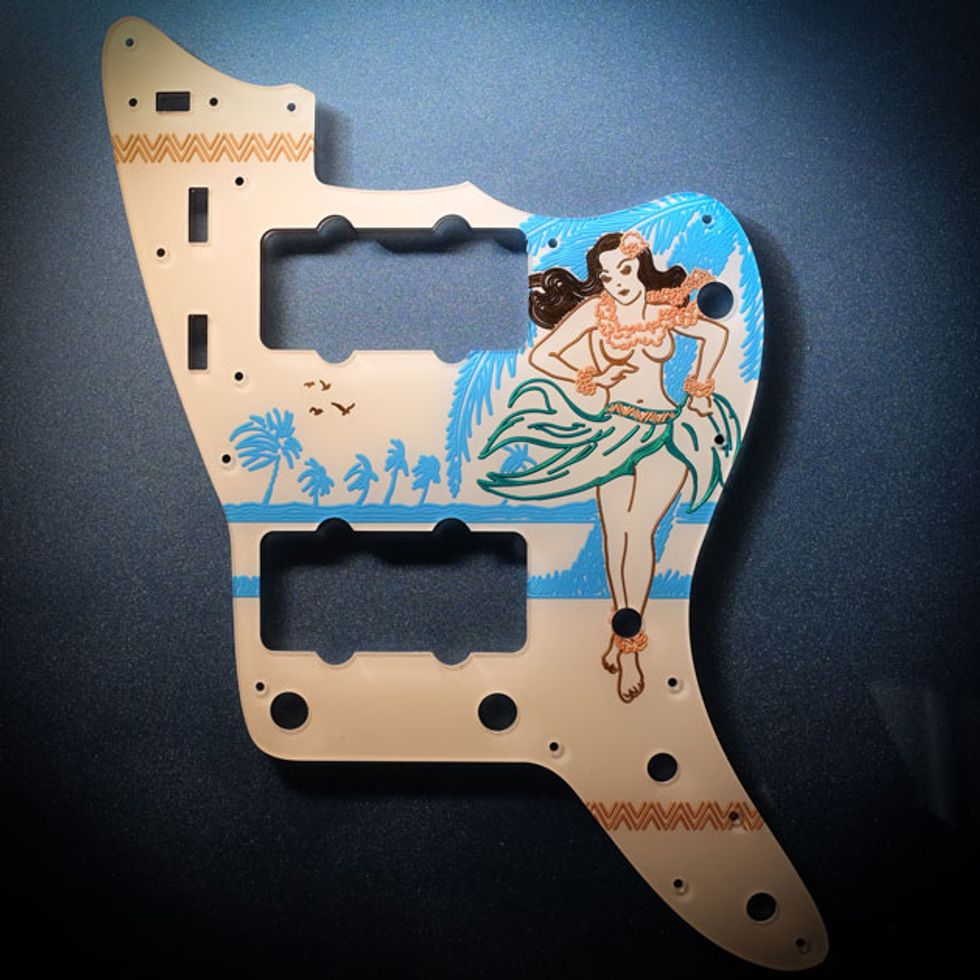 Los Angeles, CA (August 11, 2014) -- Decoboom launched at Summer NAMM 2014 with a range of original pickguard designs that are turning heads among guitar builders and enthusiasts. The stylish engraved and hand-painted pickguards offer an innovative way to embellish the appearance of electric guitars such as the Fender Stratocaster and Telecaster, with patterns and designs that honor the heritage of these iconic instruments.
Decoboom's pickguards are engraved at various depths and contours to create a premium look that no printed design can match. Hand-painted and engraved elements appear to emerge like mountains into a protective layer, where differences in lighting create dramatic effects in the appearance of the artwork.
Decoboom offers a growing catalog of design choices that are inspired by vintage patterns and timeless themes, such as "The Bandit," a western-inspired Telecaster pickguard ($45 M.A.P.), and "Hula Flora," a limited-edition Hula-themed Stratocaster pickguard ($275 M.A.P.).
For more information:
Decoboom