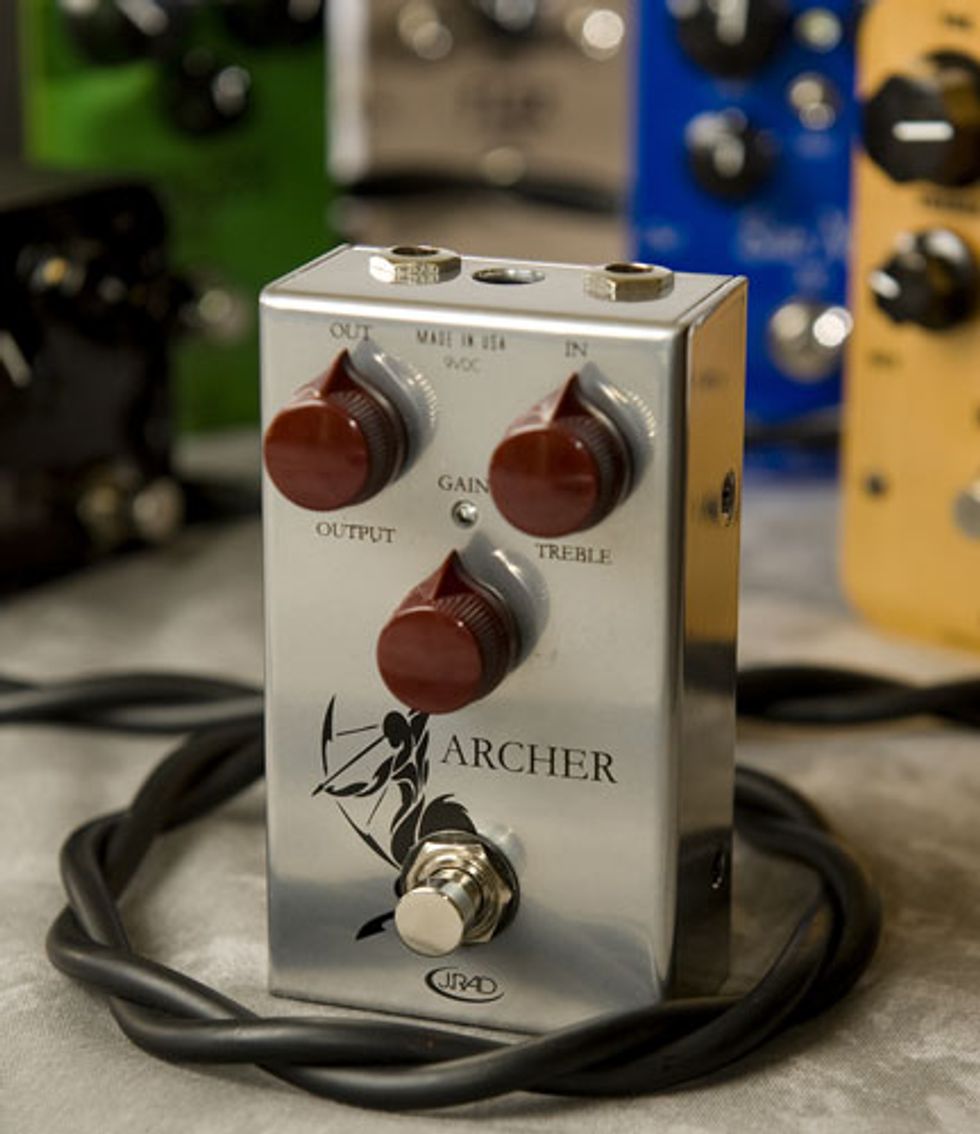 Nashville, TN (September 3, 2014) -- J. Rockett Audio Designs has announced the first product release of the long awaited Tour Series line. The Tour Series is comprised of all new products designed with the influence of a host of top Nashville and LA touring artists to address their needs on the road.
The collaboration begins with the release of the J. Rocket Audio Designs Archer Boost/OD. The Archer is and boost/overdrive designed to simply cut through the mix with an astonishing mid-range chime, The Archer can be used as an exquisite clean boost or a thick and chewy OD. The magic in the Archer is within the mix of the gain and the clean boost to create a very sought after signature sound and feel. The Archer circuit is an extremely high headroom design operating at 18v.
Specs:
3 controls: output, treble and gain
I/O jacks at the head of the pedal
High headroom 18v circuit
9V DC operation with standard – tip and + sleeve
Approximately 4" x 2.30"
Buffered switching
In contrast to most overdrive pedals the Archer uses a mix of dirty and clean signal at 18 volts to create a very amp like sound and feel.
The Archer recreates a very signature tone extremely accurately and more importantly captures the true feel. The Archer carries a $179.00 street price.
For more information:
Rockett Pedals