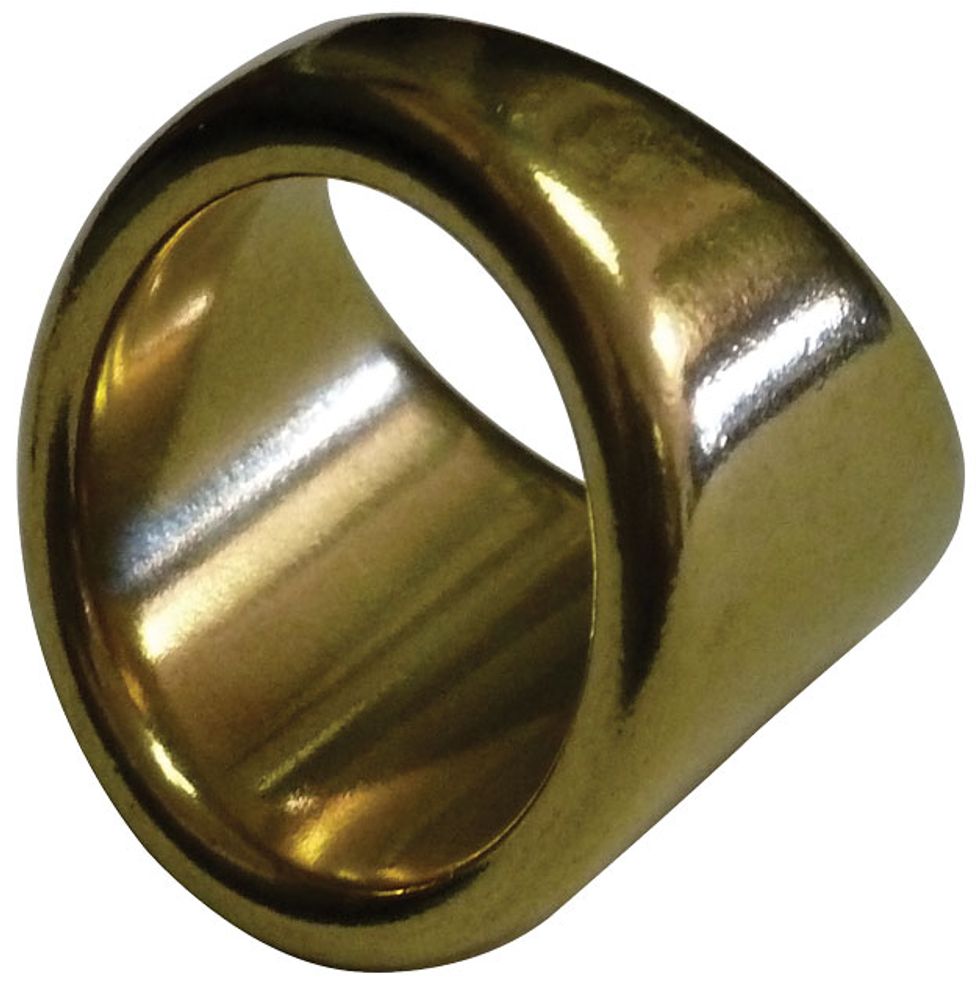 PEACELAND MUSIC
Original Killer Brass Guitar Rings
Available in different sizes for a customized fit, these slides are designed to be worn on the middle section of a finger for a seamless transition between fret and slide mode.
$15 street
jamesmusserring.com

THE ROCK SLIDE®
Original Aged Brass Rock Slide
Tonally similar to a standard-brass Rock Slide, these multi-step hand-aged slides have the look of generations of hard use with a perfectly smooth finish.
$26 street
therockslide.com

STEVE CLAYTON USA
Chrome Socket Slide
Tool sockets have great grip, but tend to be unevenly weighted. The Socket Slide incorporates the 12-star gripping benefit for playing control, but is equally weighted for better balance and tone.
$10 street
steveclayton.com