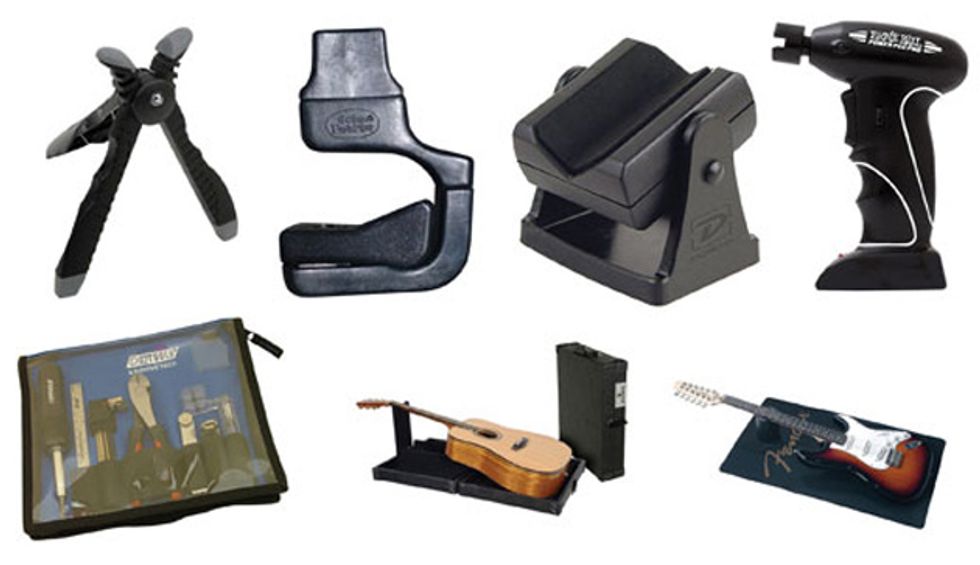 Everyone loves changing strings, right? Fortunately, there are ways to reduce the time you spend on this task. From portable workstations to multi-purpose tools, options abound for making string changing a simpler affair, so you can get back to the important activity—playing guitar. Here are a few tools that can aid in changing the ropes.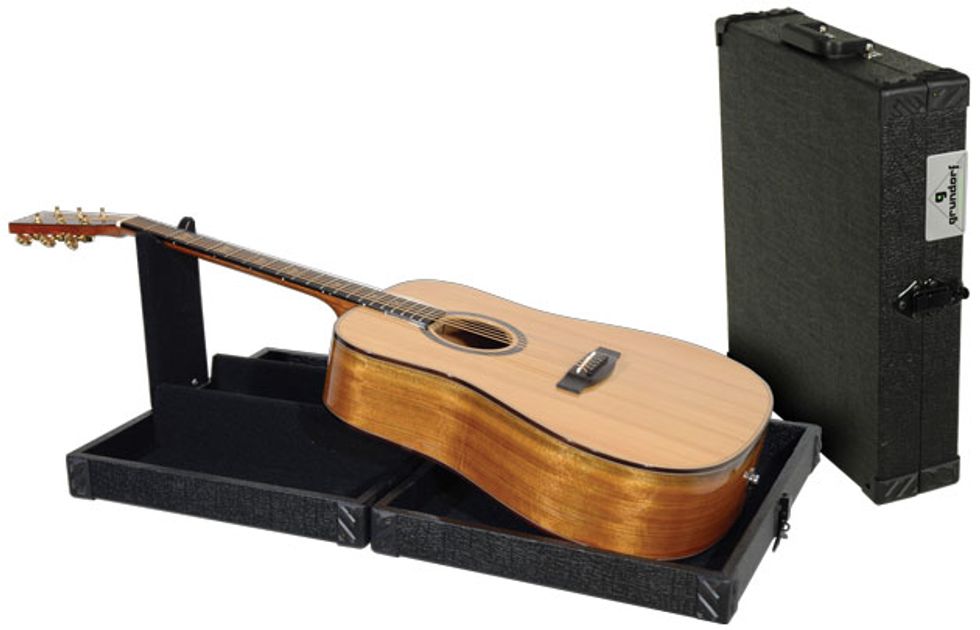 GRUNDORF CORPORATION
GMT-004
This compact, versatile, and durable folding workspace station provides ample space for changing strings and other instrument maintenance, and features separate compartments to keep strings, tools, and supplies close at hand.
$119 street
grundorf.com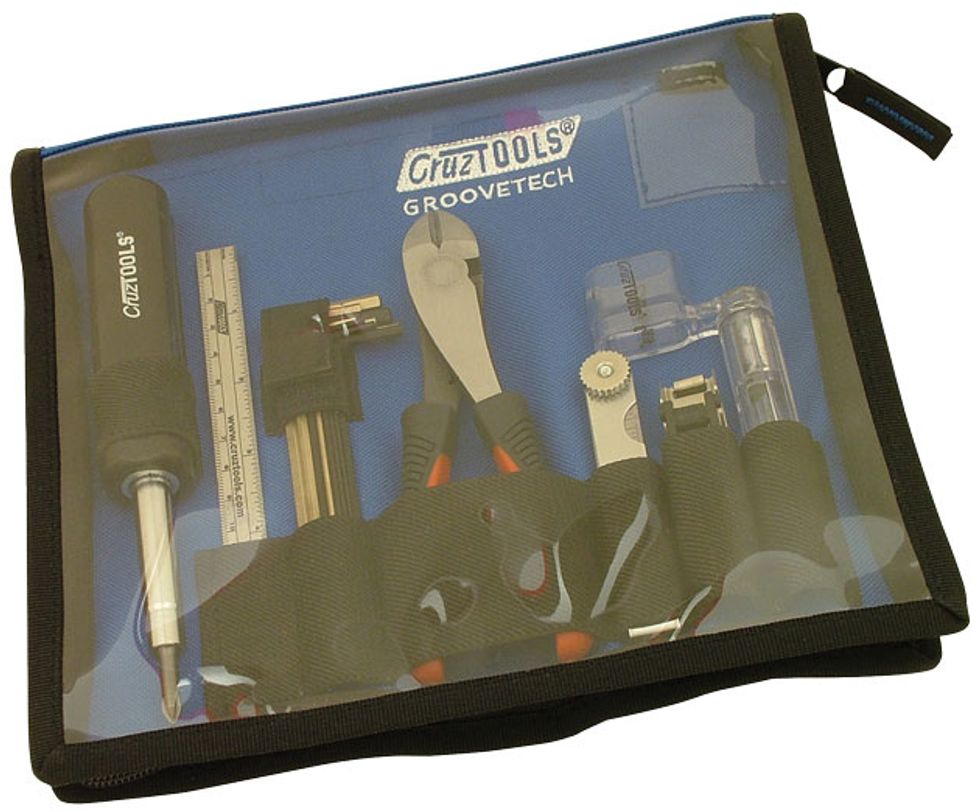 CRUZTOOLS
GrooveTech GTGTR1
This kit includes such essentials for changing strings as a winder and high-quality cutter, but it also has you covered with all the DIY setup tools you need and an easy setup guide—all for about the price of having someone else do a setup for you.
$59 street
cruztools.com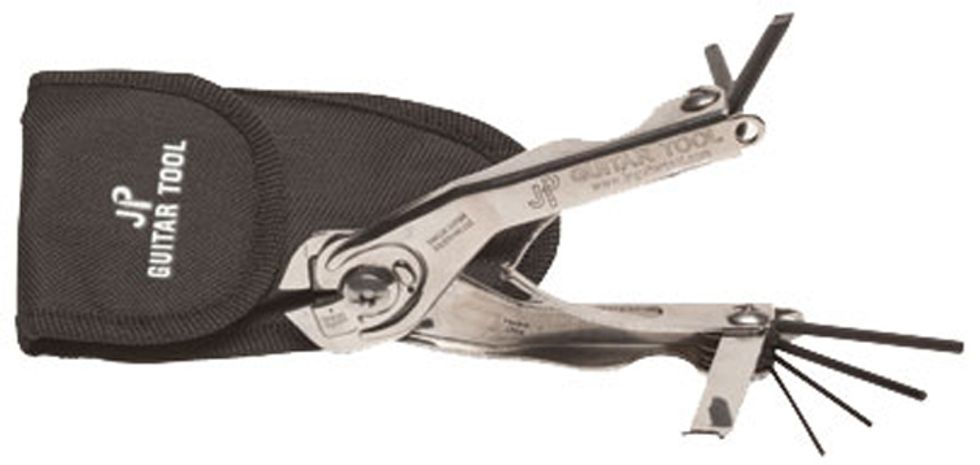 JP TOOLS
JP Guitar Tool
This stainless-steel all-in-one tool boasts spring-action pliers and cutters, hex wrenches, Phillips and flathead screwdrivers, a bridge-pin puller, and comes with a handy nylon case with a belt loop.
$19 street
jpguitartool.com