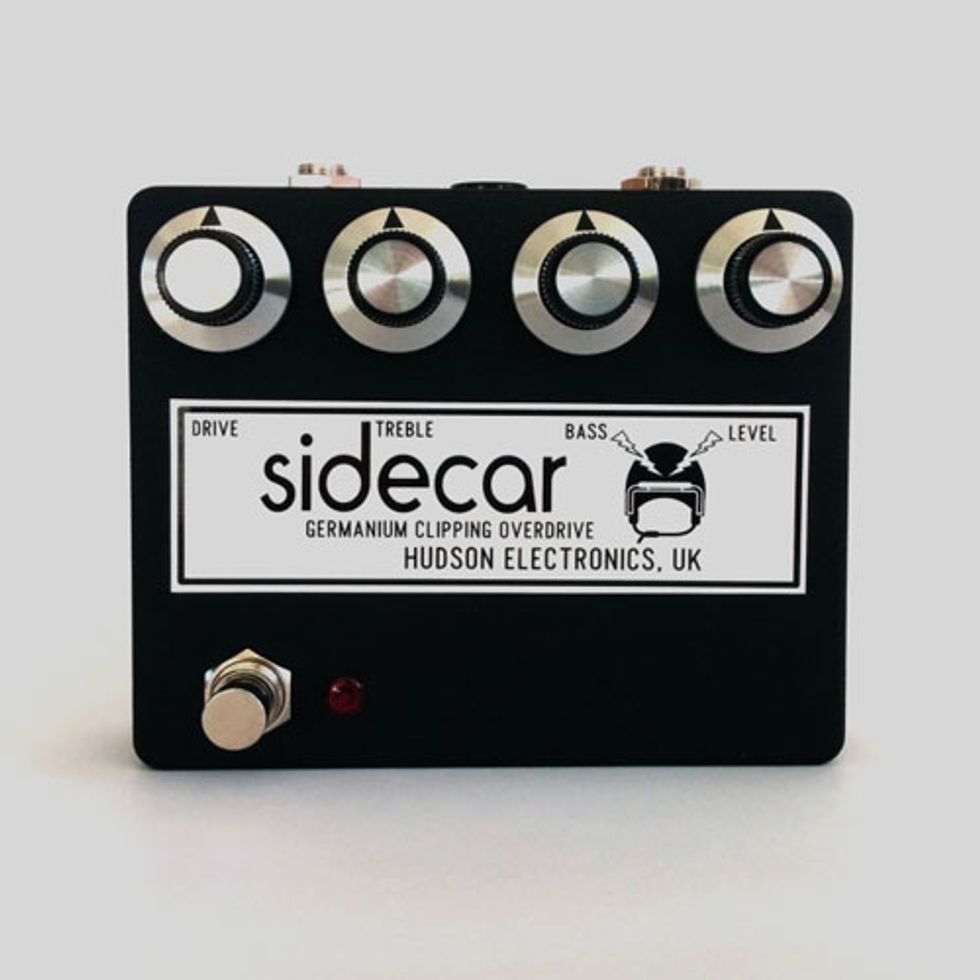 East Yorkshire, UK (October 6, 2015) -- The Sidecar is Hudson's take on the classic 808 circuit with the added versatility of a powerful two-band EQ which draws inspiration from a vintage Studer recording console. Packed with attitude and full of character, the Sidecar can cover classic overdrive and distortion as well as (at extreme settings) fuzz and boost.
The front end of the Sidecar is a modified version of the classic 808 overdrive, tuned for a bigger low-end, wider gain range and greater headroom. At the heart of the clipping section lies a NOS germanium transistor chosen for its 'softer' response characteristics, retaining your playing dynamics and feel.
The powerful two-band Baxandall equaliser section follows the drive section and provides up to 15dB of cut and boost of the high and low bands, allowing you to sculpt your tone while remaining musical at all times.
The Sidecar is now available at authorized Hudson Electronics dealers in the USA.
For more information:
Hudson Electronics