PG editors pick their top gear from the first day of NAMM. See everything from day 3 in our photo gallery.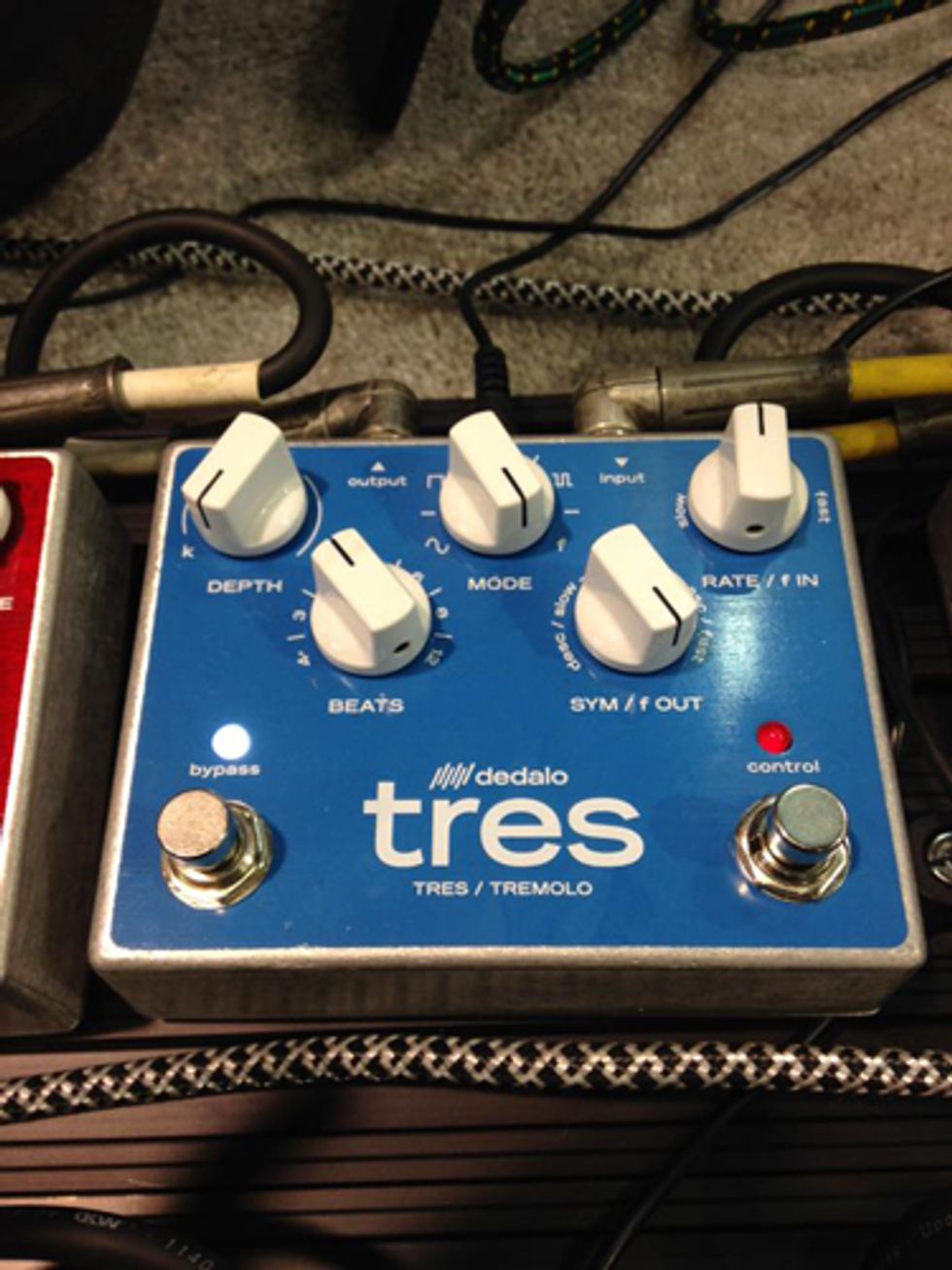 Dedalo Fx Tres Tremolo
Dedalo Fx of Buenos Aires, brought their very cool new Tres Tremolo to NAMM. The pedal has a ton of subdivision and wave shape configuration options (the square wave trem sounds exceptionally yummy.) But it also packs less conventional trem tricks, like the ability to blend optical and solid state tremolo and a cool slow ramp function that you can dial in via a tap tempo switch. It'll be about $180 on the street.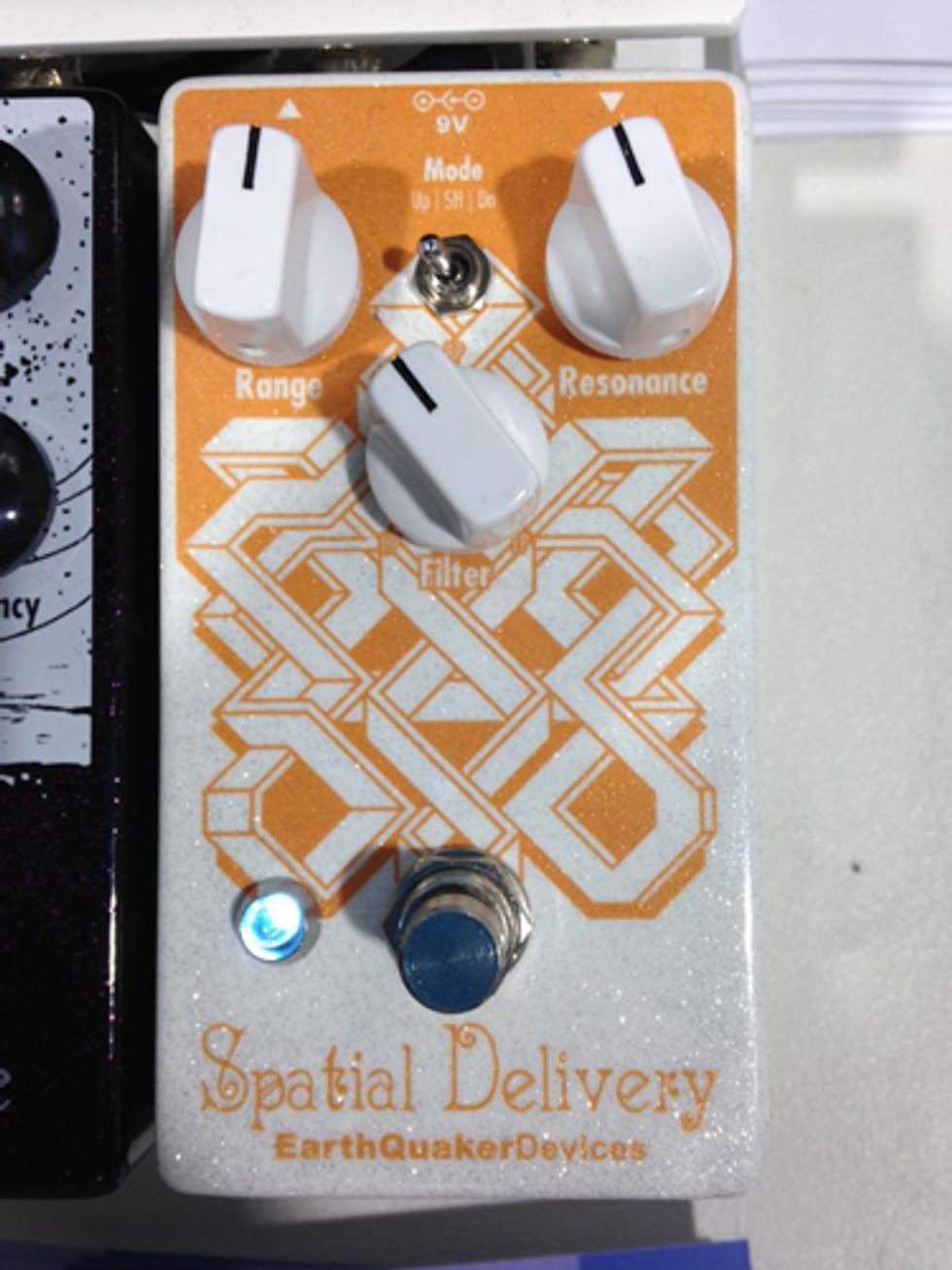 EarthQuaker Devices Spatial Delivery
EarthQuaker always brings something to NAMM that leaves us itching to play (which is saying something, given the way NAMM leaves you craving silence.) But the Spatial Delivery's combination of envelope filter and sample and hold functions enables you to screw with time, space, and tone in insane and oddly conventional and musical ways. Look for a $195 street price.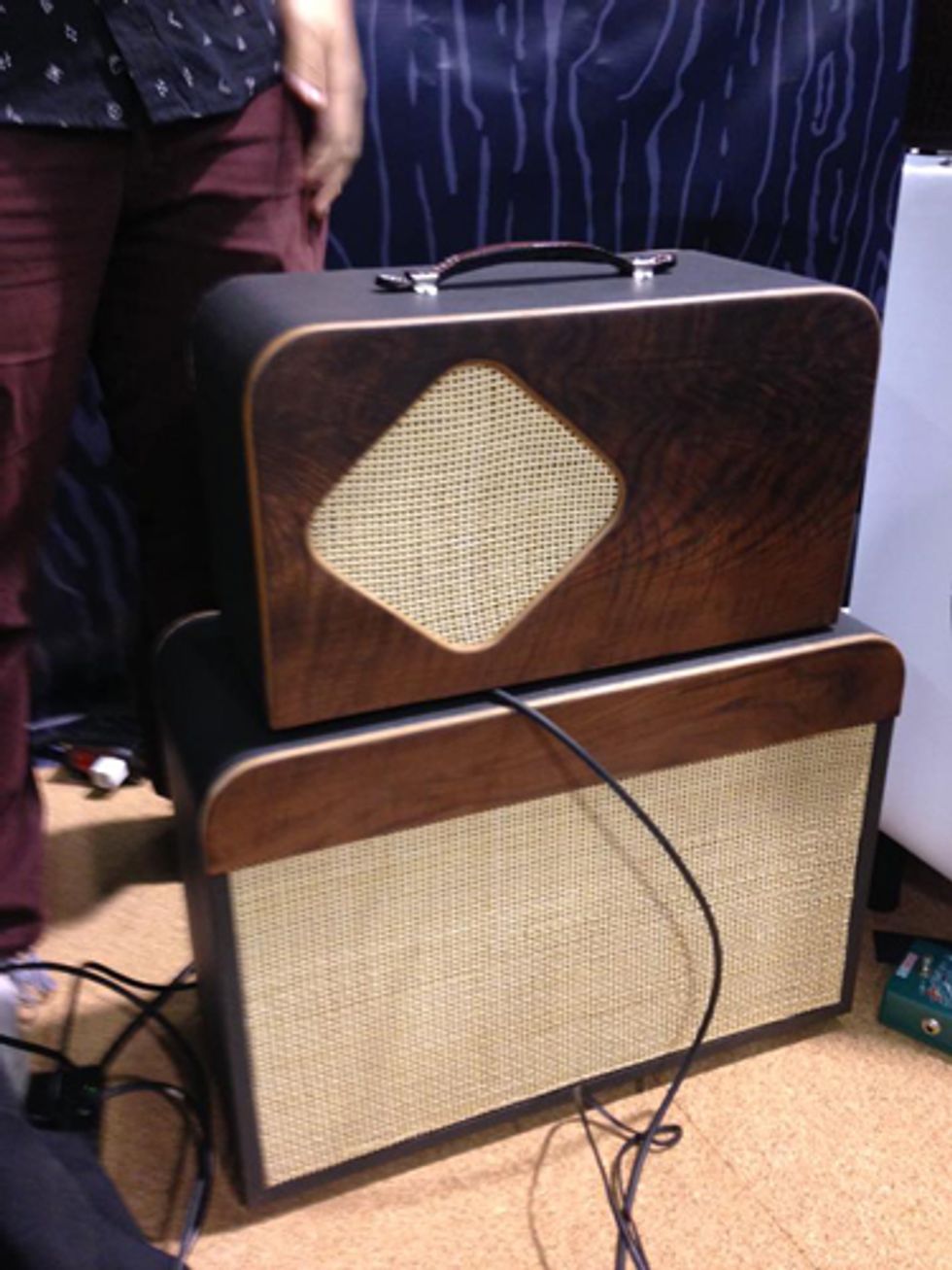 Otis Amps Trudeau
Otis Amps other new amp is this Trudeau model. The 15 watt beast (let's just say it sounds like it punches well outside its weight class) has two 6SL7 preamp tubes and two 6CZ5 power tubes, which can be switched out for 6973s. The two separate preamps also enable bright/boost switching. It can be run through the onboard 8" speaker or run through the 12" cab. The Trudeau head will be about $850. The cabinet will be about $350.