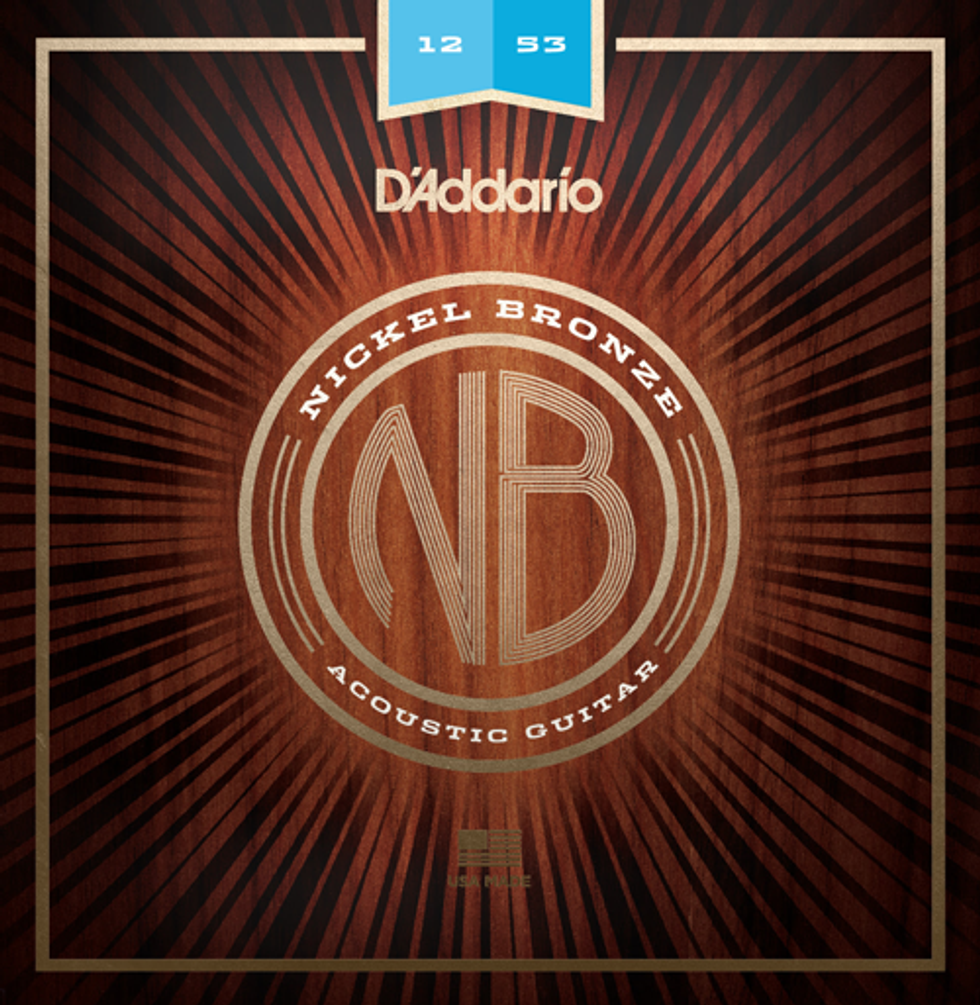 Farmingdale, NY (March 4, 2016) -- D'Addario has expanded their legendary, industry-leading acoustic string line with the brand new uncoated Nickel Bronze series.
Nickel Bronze strings feature NY Steel cores - designed to improve tuning stability and resistance to string breaks, with the specific intention of cutting down the time needed for tuning and guitar maintenance.
With Nickel Bronze, D'Addario has built a guitar string engineered to accentuate the instrument's tonal characteristics - revealing warm, harmonically rich overtones in the process. Nickel Bronze is designed to provide a crisp, clear sound that highlights the uniqueness in every player and their guitar.
Nickel Bronze acoustic strings retail for $17.60.
Available gauges:
Extra Light (.010-.047)
Custom Light (.011-.052)
Light (.012-.053)
Light Top / Med Bottom (.012-.056)
Medium (.013-.056)
For more information:
D'Addario