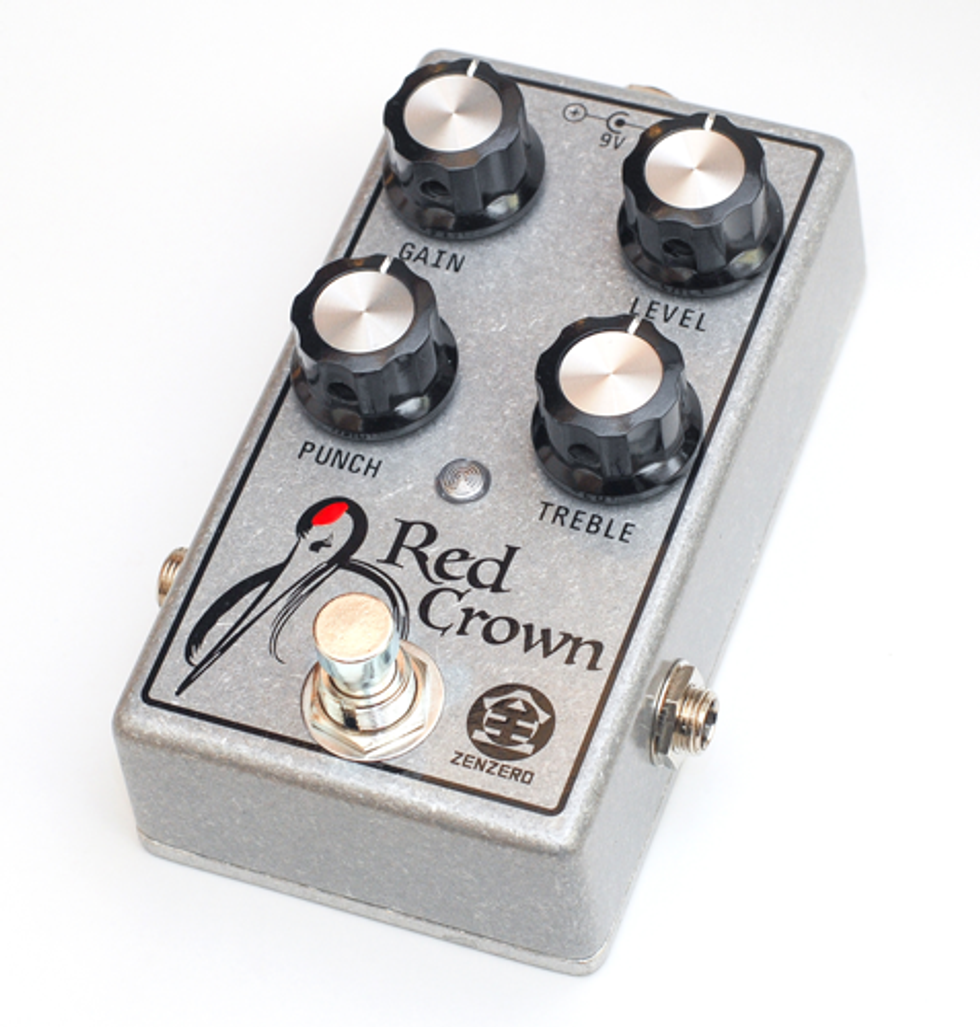 Tokyo, Japan (March 18, 2016) -- ZenZero Electronics is proud to introduce the Red Crown, a vintage overdrive & hi-energy distortion guitar effect designed in collaboration with legendary pedal builder Scotty Smith of ProAnalog Devices.
Starting from Scotty's idea of "inverted op-amp distortion", we worked hard to square the circle and create an extremely versatile dirt box. Thanks to the wide range of GAIN on tap, the Red Crown can indeed cover an ample spectrum of distortion sounds: from bluesy SRV licks with a Strat to heavy hard rock riffs with a Les Paul, anything is possible.
The PUNCH control is unique as it allows cleaner bass frequencies to shine through, and add clarity and impact to the overall sound. The LEVEL control has a special taper to be most useful and intuitive in all positions, while the TREBLE control is a semi-active EQ going from dark and muffled to bright and spanking so as to complement any guitar/amp combo.
The Red Crown is hand-built in Tokyo using only top of the line components and all pedals are unique as – beside the high quality black serigraphy – each crane's red crown is hand painted by artist Diego Zeno Martina to complete his own drawing of the long-necked bird. The pedals are then lacquered with multiple layers of clear coating for added protection and durability.
Features:
Great range of gain, going from bluesy SRV crunch to hard rock distortion
The PUNCH control allows cleaner bass through for added clarity and impact
Designed in collaboration with legendary builder Scotty Smith
Hand-made and partially hand-painted in Tokyo, Japan
$185 street
For more information:
ZenZero Electronics