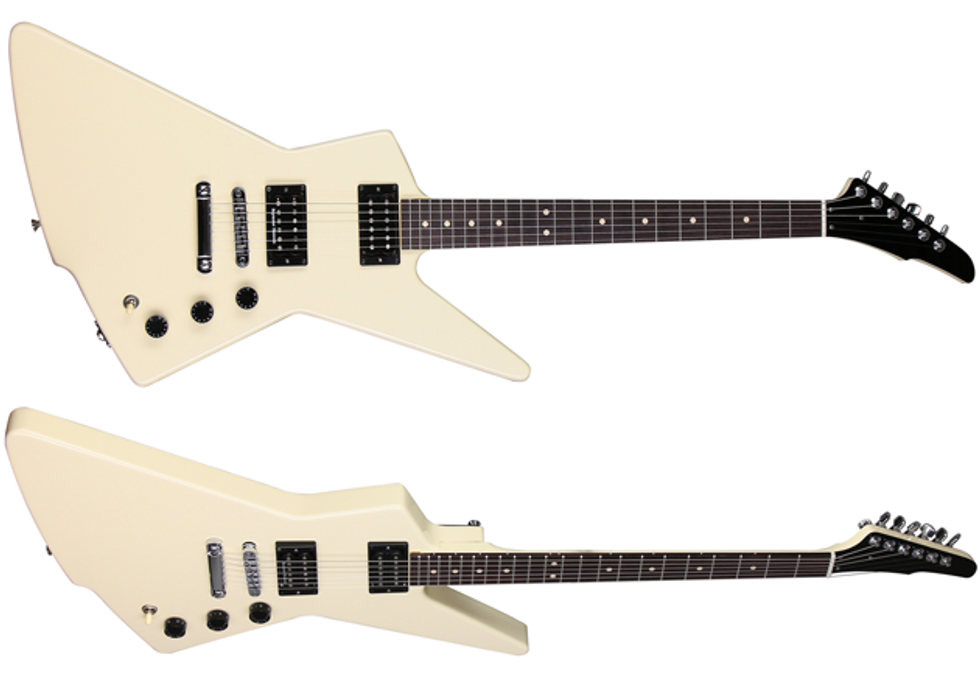 Puyallup, WA (April 4, 2016) -- Warmoth has introduced a new body and neck, both named "Nomad". They can be used together, or mixed and matched with other bodies and necks.
The Nomad Body's angular shape is a guaranteed head-turner, and unlike other similar designs it is thick enough to accommodate tremolo bars, including the Floyd Rose®. The Nomad Neck has a matching design aesthetic, and features Warmoth's Modern Tiltback construction.
Both the Nomad Body and Nomad Neck offer a huge range of customizable options, allowing you to create your own signature guitar - one that spotlights your own unique taste and playing style. Every Nomad Body and Neck also features Warmoth's unsurpassed build quality.
The Nomad Body offers the following features:
Accommodates many bridges, including tremolos
Tons of Wood, LamTop, finish, and binding options
Many pickup rout options, all with pre-drilled wiring channels
2-3/16" neck pocket that fits a range of necks
The Nomad Neck offers tons of customizable options, including:
Full range of wood and finish options
Your choice of fret size and material
Your choice of fretboard radius
Available in 25-1/2" scale, Gibson-scale Conversion, or Baritone-Scale Conversion
Prices for the Nomad Body begin at $205. Nomad Necks begin at $173. Choose from dozens already in stock, or custom order one built to your own specs.
Watch the company's video demo:

For more information:
Warmoth