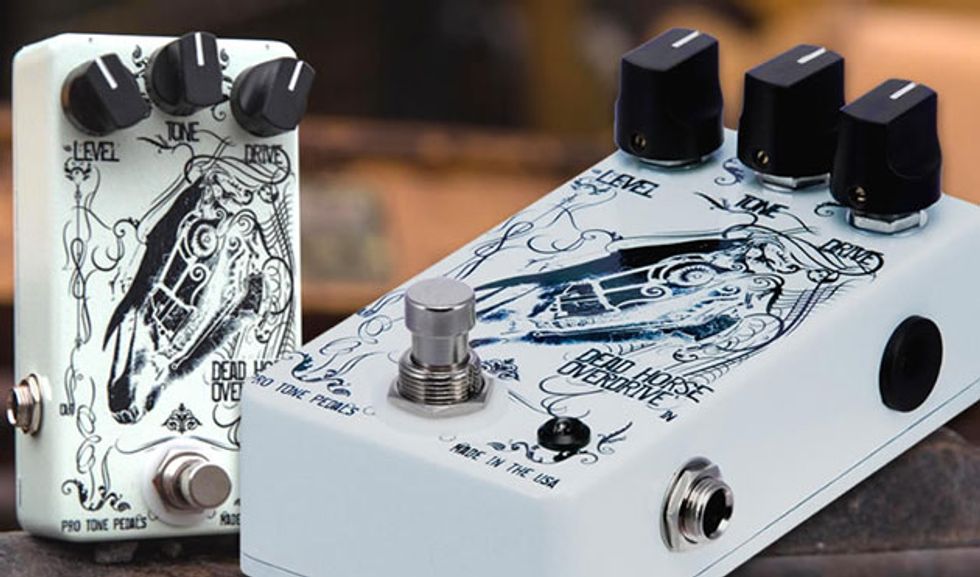 Charleston, SC (May 11, 2016) -- Pro Tone Pedals has just introduced its new Essentials line of pedals that includes a newly designed version of its highly popular Dead Horse Overdrive.
The scaled-back Essential Edition offers all the tone players have come to expect with half the size and at a fraction of the price.
According to Dennis Mollen, founder of Pro Tone Pedals, "We've removed the diode selection switch, a feature that added such subtle differences that we decided to remove it. That's really all that's worth mentioning. The rest of the changes are production-based, allowing us to shrink the pedal, the build time and the price."
The new Essential Dead Horse still offers the renowned tone that made its big brother famous – the classic TS808 voice with deeper bass, smoothed out mids, and biting overdrive when cranked. It continues to use the famed 4558 chipset for the mythical mojo.
$169 MSRP
For more information:
Pro Tone Pedals