PG editors pick their top gear from the first day of Summmer NAMM 2016. See everything from day 1 in our photo gallery.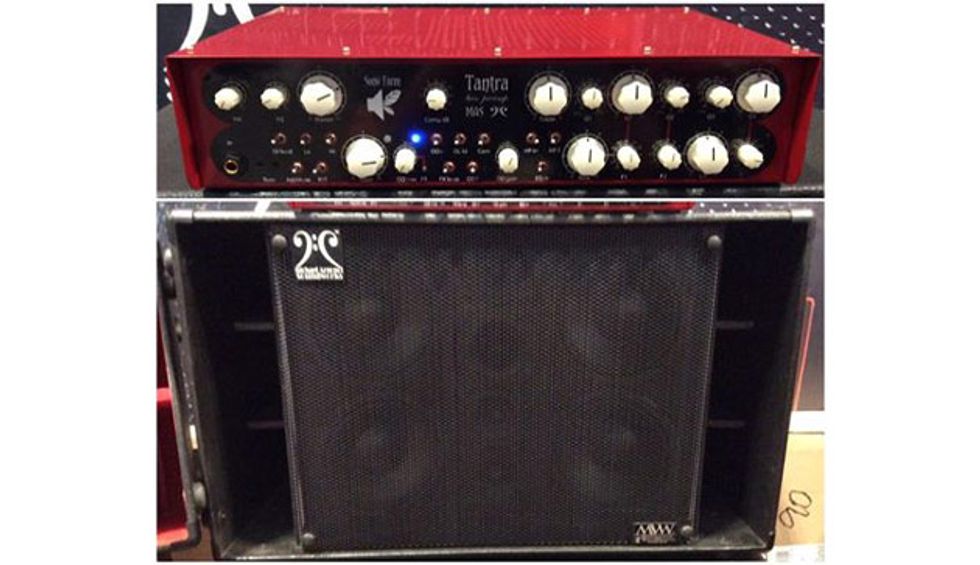 Sonic Farm Tantra
Sonic Farm Audio came to NAMM with its new 1200-watt class D Tantra bass head ($2,799 street), which features a truly stunning array of tweakable features, from parametric EQ to built-in studio-quality compression, effects loop, DI, overdrive, mute, and more. Paired with collaborator Michael Arnopol Soundworks' proprietary cabinet technology ($999), which features unique internal porting and eight drivers—four 6.5" speakers, three 3.5" tweeters, and a horn—the Tantra sounds warm and massive, yet alive with detailed nuance.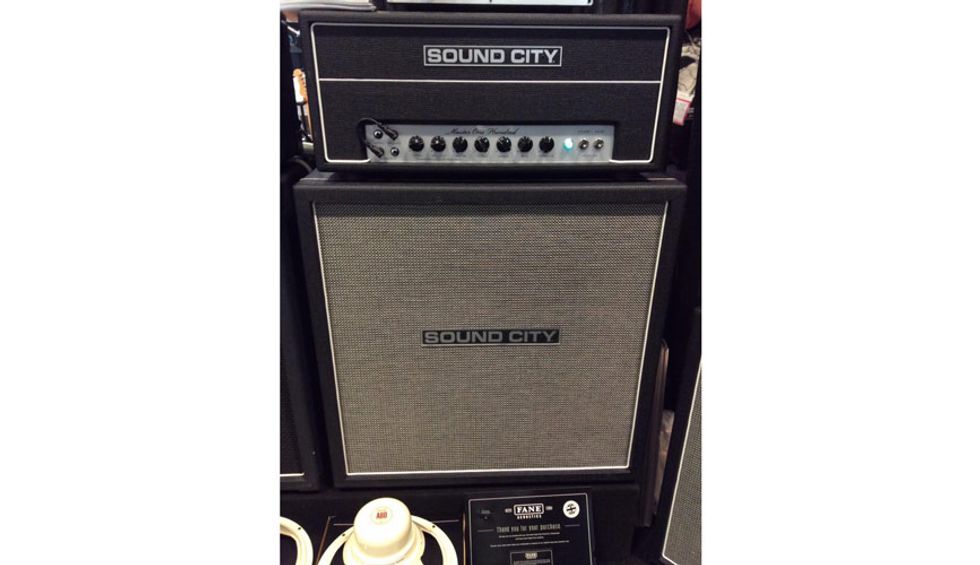 Sound City Master Hundred
Fryette Amplification head honcho/tube-amp genius Steven Fryette has revived the Sound City brand this ‪NAMM‬ with the intent of bringing the late, great Dave Reeves' famed brawny tones into the 21st century. Featuring PCB construction and Heyboer transformers similar to the old Partridge designs, the Master Fifty and Master Hundred (shown) feature EL34 power sections, a unique and highly interactive triple-volume section (normal, brilliant, and master), plus a 3-band EQ and presence control. To our ears, the amps—which hover around the $2k mark—sounded glorious through the rear-loaded 4x12 and 2x12 cabs with repro Fane speakers.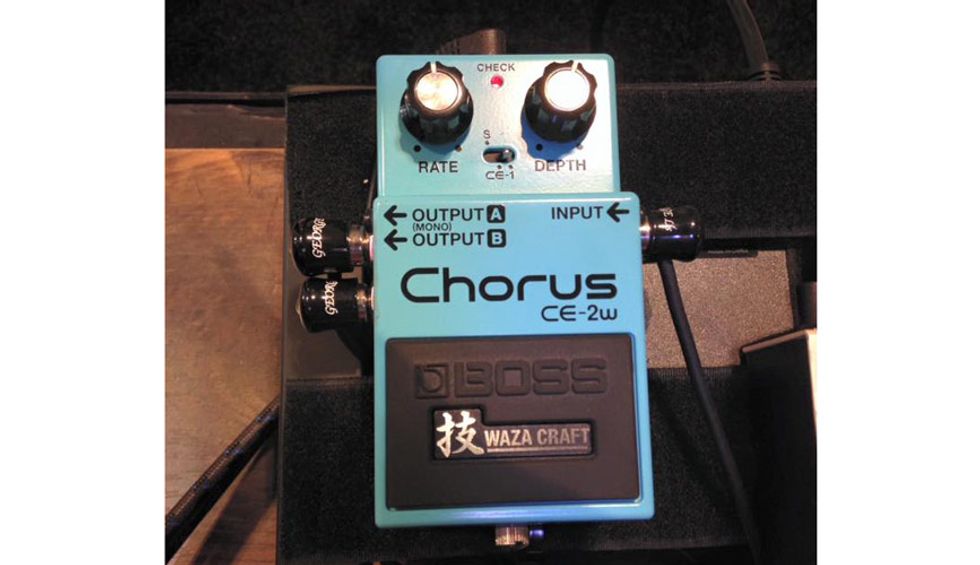 Boss CE-2w
Every pedal in Boss' recent Waza Craft line has been pretty great. What's particularly cool about the CE-2w is that it resurrects the much adored CE-2 and adds a setting that replicates the deep and equally classic CE-1. There's also a very cool vibrato setting making the CE-2w one of the most potent Waza Craft machines yet. $199 street.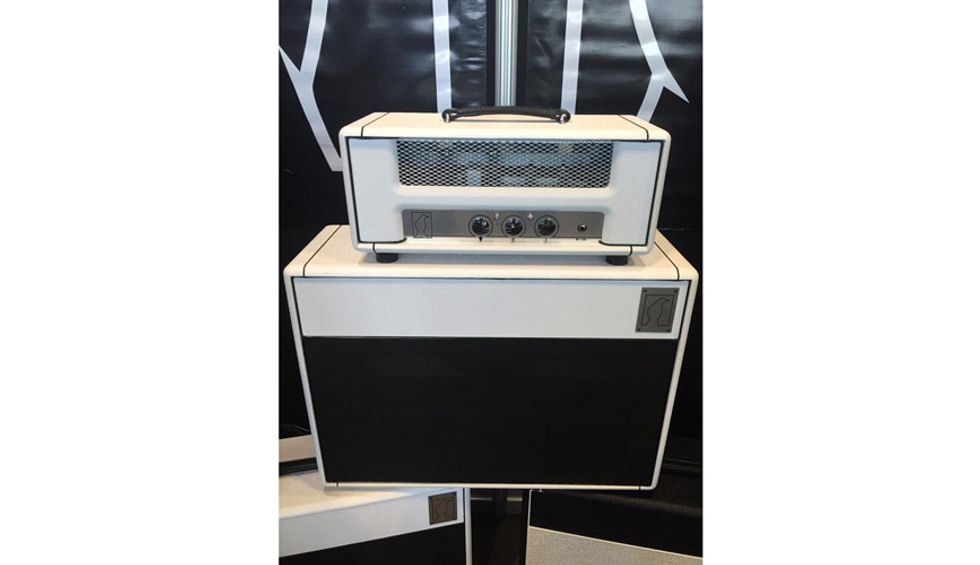 Broken Crow BC-T20
Broken Crow Amplification is a new company making their NAMM debut with some fine-looking amps. Their BC-T20 is a handwired affair based on classic American tweed designs that features two channels blended to drive each other, a shared tone control, and bright and heavy boost switches for uber clean tones to overdriven to all our screaming.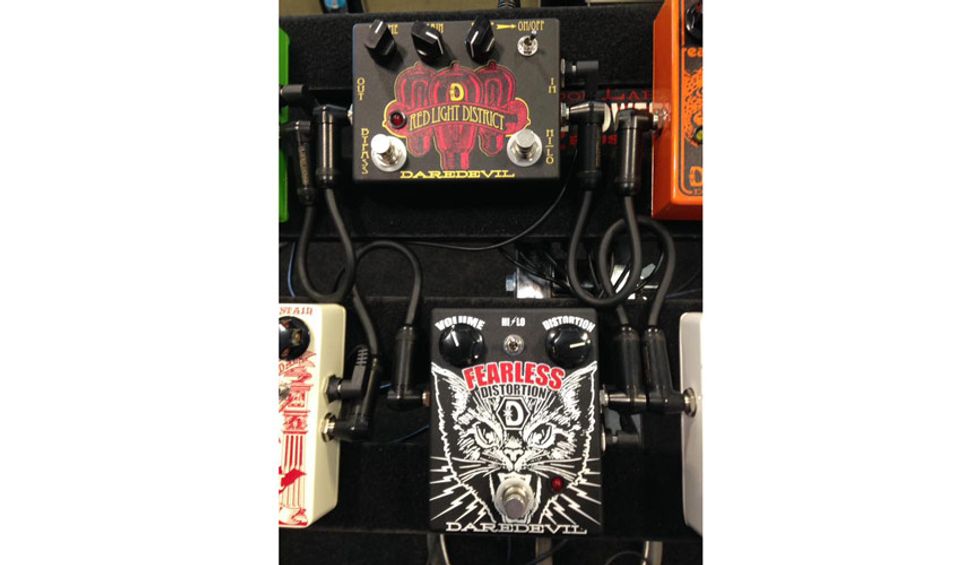 Daredevil Red Light District
Chicago's Daredevil Pedals typically brings something cool to Nashville‪ NAMM‬. This year it was this two-beastie complement of Op-Amp based distortion boxes, the Fearless Distortion ($159) and the Red Light District distortion. Both are based on the same basic Op-Amp circuit and have switchable hi/low gain settings that enable the pedals to range from light Faces-style crunch to much more in-your-face distortion. The Red Light District adds a killer switchable and tunable scoop control that dishes tight, stony, and super-heavy desert rock sounds among other super-sick tones.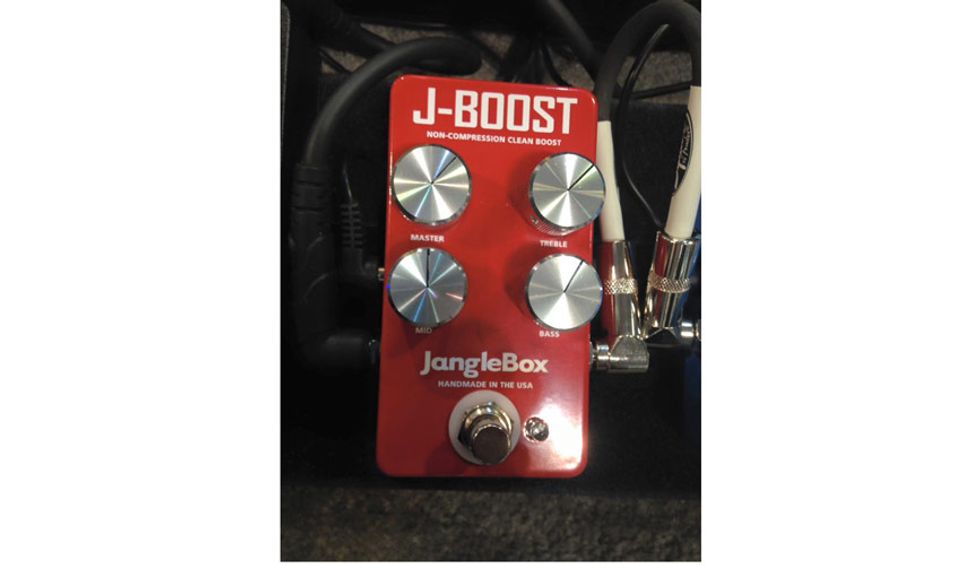 JangleBox J-Boost
JangleBox's new-at ‪NAMM‬ J-Boost is a beautifully dynamic and touch sensitive boost with functionality that's enhanced by a very sensitive and rangy set of treble, mid, and bass controls. It's a heavenly match for a Telecaster as I discovered, but with such a tunable and transparent nature it's no doubt an ideal boost partner for any axe. $215 street.