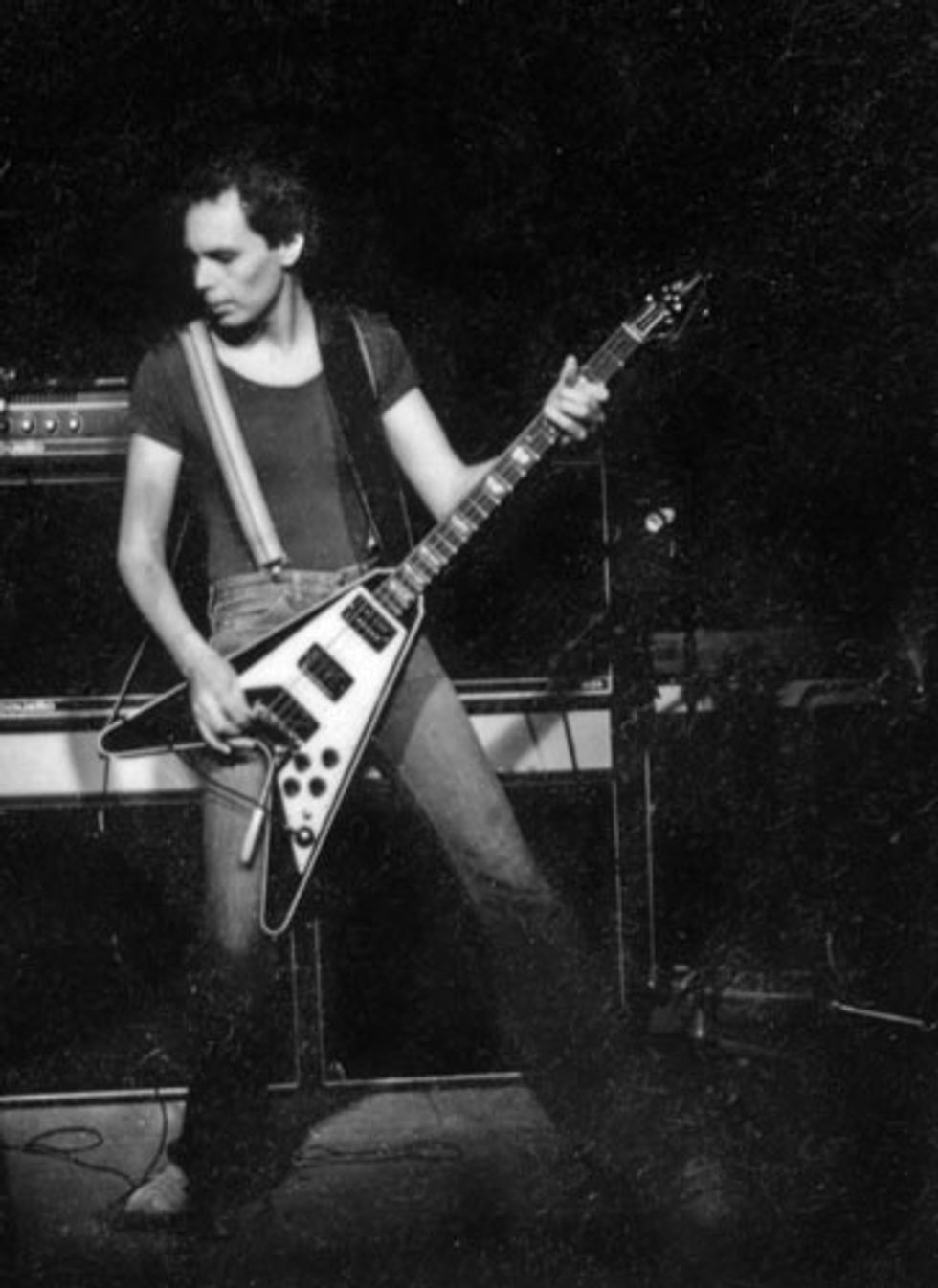 Jol Dantzig onstage with the first Hamer bass—a flying V with a guitar neck humbucker and a Vibrola handle. The instrument was stolen at a gig in the mid '70s but was later recovered, thanks to a vigilant guitar shop worker.
Esoterica Electrica columnist/Hamer Guitars cofounder Jol Dantzig recounts the theft of the first Hamer bass, and PG fan Caleb Keeter recalls his double-whammy nightmare.

Conversations in the Key of Life is the podcast that talks to you about your musical journeys. Each episode finds Premier Guitar's Shawn Hammond talking to everyday guitarists and bassists about their hilarious, jealousy-inducing, sometimes tear-jerking experiences on a specific theme. Subjects range from hair-raising stories about meeting guitar heroes to insane gear finds, using the guitar to cope with tragedy, gigs from hell, and more.
Click to subscribe to our monthly podcast: