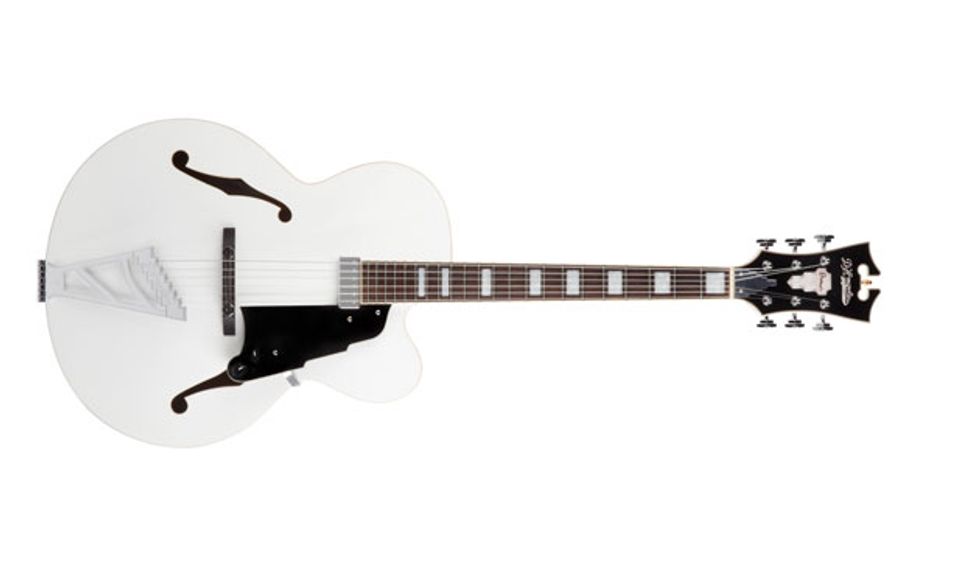 New York, NY (January 11, 2017) -- After years of establishing itself as one of the finest archtop guitars on the market, D'Angelico's flagship EXL-1 model is now available in their all-new Premier Series—a product tier defined by its commitment to exceptional craftsmanship and accessible pricing.
Crafted from John D'Angelico's original design, the Premier EXL-1's balanced, organic tone recalls the sound of a classic New York jazz box. Coupled with signature D'Angelico features in the Stairstep tailpiece, Skyscraper truss rod cover, and iconic headstock, its design embodies elegance. Its single floating mini-humbucker highlights its naturally punchy mids and warm acoustic edge. Designed for jazz players worldwide, the Premier EXL-1 is a staple.
At 17 inches wide and 3 inches deep, the Premier EXL-1 is a true jazz box, with bold acoustic power backing its electric grace. Its slim C-shape neck and single cutaway body guarantee comfort, while humble electronics don't interfere with playability in the slightest.
Available for only $750 MAP, the Premier EXL-1 is a standout archtop at a standout price. Available in black, white, and wine.
For more information:
D'Angelico Guitars