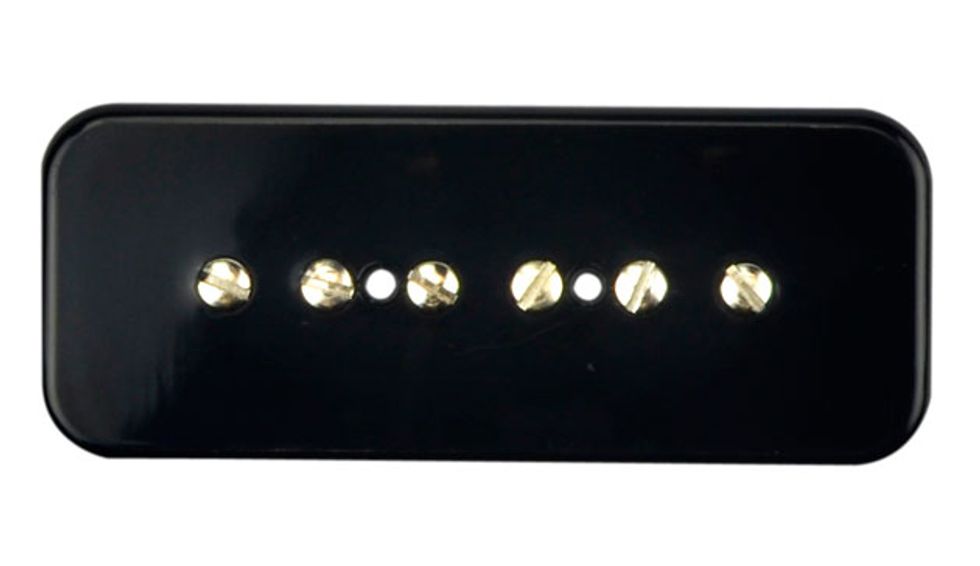 Burgaw, NC (February 3, 2017) -- Mojotone has announced the latest addition to their coveted Quiet Coil pickup line with the '56 Quiet Coil P-90. With a simple approach and classic design this pick-up parallels all the characteristics of a real vintage P-90, but leaves behind the hum. Using only vintage spec parts and materials, this pickup delivers the most pure and authentic tone possible with absolutely no loss of true single coil P-90 tone.
Mojotone Pickup Designer, David Shepherd, describes the pick-up noting "Vintage P-90s from the '50s were very special because of their vocal and dynamic qualities, with bold highs that breathe with clarity. The only problem was the 60-cycle hum and for today's player, 60-cycle hum can be unbearable at times. Mojotone's '56 Quiet Coil hum-canceling P-90 delivers all of that vintage goodness of a coveted 1956 P-90 without ever compromising tone or feel."
Retail Pricing starts at $119.95 each or $229.95 per set.
For more information:
Mojotone