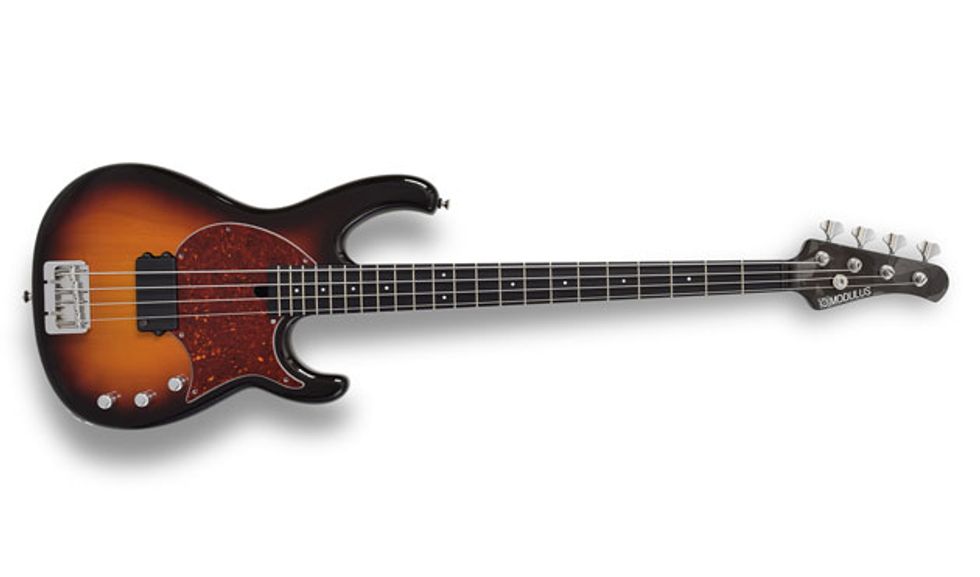 Nashville, TN (July 10, 2017) -- Modulus Graphite, LLC, a boutique American made bass guitar manufacturer, is introducing the Funk Unlimited RevOLite. The RevOLite, designed by Master Builder Joe Perman, weighs in at approximately 6.5 lbs. This revolutionary process utilizes an advanced carbon fiber reinforced construction to increase the structural rigidity of the neck and body, while maintaining the signature tone that has defined Modulus for nearly four decades.
The advantages of playing the lightweight RevOLite bass:
Number of strings: 4
Scale Length: 34"-22 Frets
Body: Carbon Fiber Reinforced Alder, Ash, or Basswood
Top: Figured Tops Available Upon Request
Neck: New Carbon fiber RevOLite Shell
Fretboard: Phenolic
Pickup: Lane Poor Legacy MM Pickup
Preamp: Aguilar OBP-1 (active treble & bass)
Bridge: Hipshot B-Style
Tuners: Gotoh GB350 Tuning Keys, 1:20 Ratio
Weight: Approx. 6 lbs. 8 oz.
Starting at $4,599.00 USD
At the 2017 Summer NAMM Show, Modulus Graphite, LLC will debut their first creations of Funk Unlimited RevOLite and Funk Persuasion RevOLite basses. They will also be showcasing new Funk Unlimited and Quantum Basses.
For more information:
Modulus Graphite