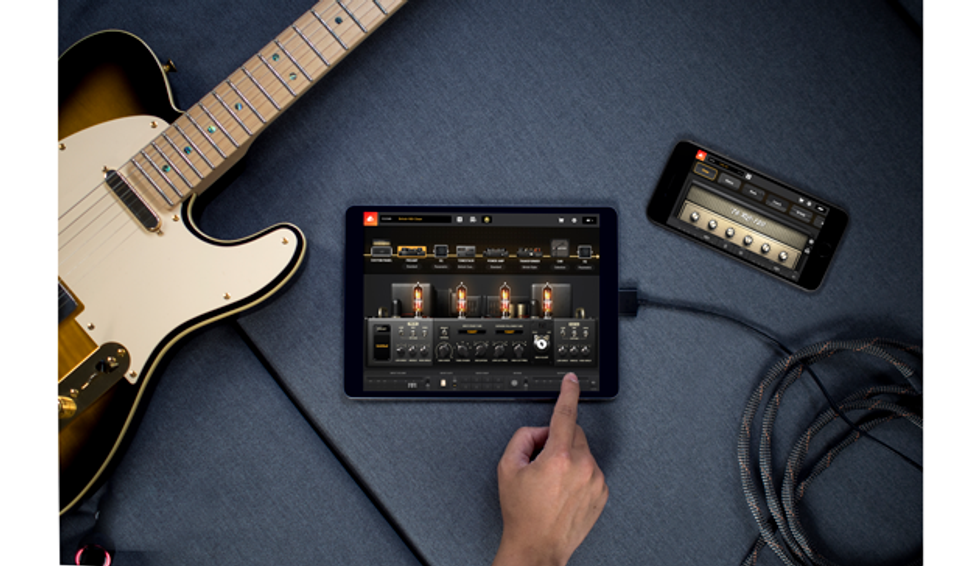 San Diego, CA (June 13, 2018) -- Positive Grid (www.positivegrid.com), makers of the best-selling BIAS AMP and BIAS FX component-level guitar processors, today announced BIAS AMP 2 Mobile for iPad and iPhone. BIAS AMP 2 Mobile offers the very same features and updates that are included in the desktop version, including a new user interface, amp packs, tubes, transformers, tone stacks and multi-mic speaker cabinets. BIAS AMP 2 Mobile also gives users access to custom speaker cabinets created in collaboration with Celestion via in-app purchases, giving guitarists the tools to create professional guitar tones anywhere they happen to be.
"BIAS AMP 2 Mobile is a fantastic standalone mobile guitar processor, and we're also pleased to be able to demonstrate our commitment to our BIAS Head, Rack and MINI hardware guitar amplifiers customers with this release", said Robert McCullar, Vice President of Sales. He continues, "the new features in BIAS AMP 2 Mobile ensure that BIAS Head, Rack and MINI are on the cutting edge of guitar amplifier technology, and are fully integrated into the mobile experience and our modern BIAS ecosystem".
BIAS Head, Rack and MINI amplifier users unlock full BIAS AMP 2 Mobile functionality for free when the app is connected to hardware. Full standalone functionality is also available.
Pricing and Availability
BIAS AMP 2 Mobile is a freemium app. The full version is $19.99 on iPad and $19.99 on iPhone, and upgrade pricing for existing users is available for $14.99. Please check the Apple App Store on your mobile device for more info.
Watch the company's video demo:

For more information:
Positive Grid