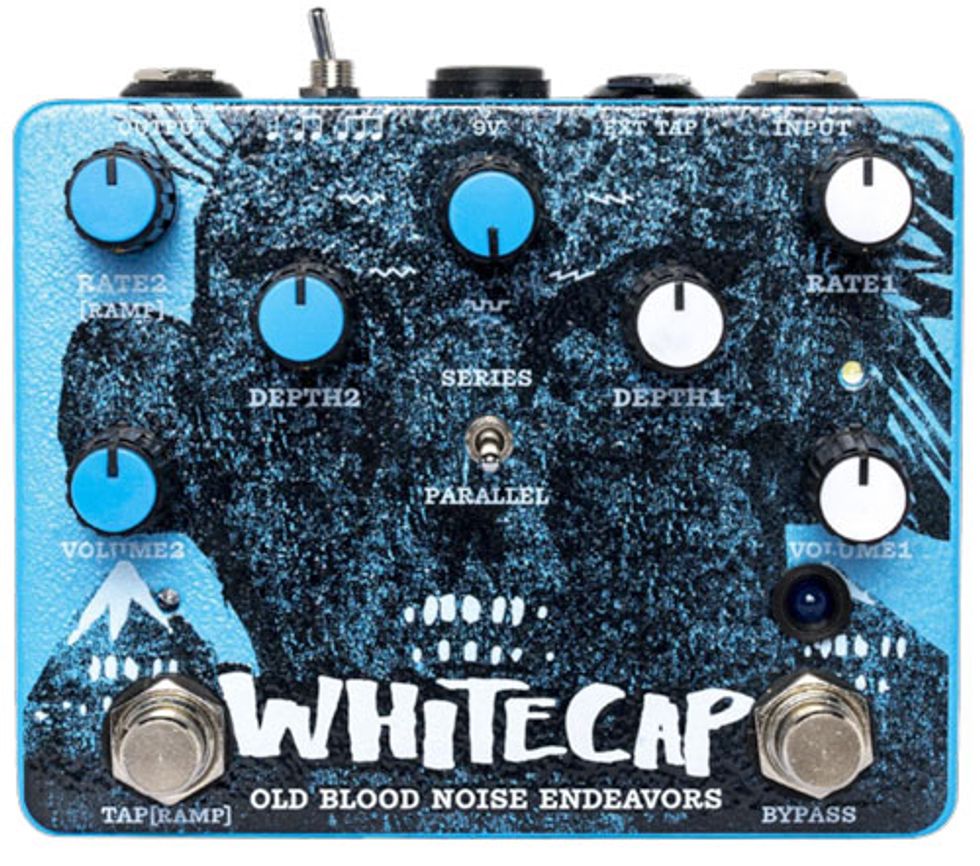 Norman, OK (June 5, 2019) -- Combining a three-control analog tremolo and a multi-shape digital tap tremolo, the Old Blood Noise Endeavors Whitecap tremolo lets the user find new tremolo textures by combining the two sounds in series or parallel. Quick chops, slow ramps, asynchronous modulations, smooth sines, phase flipped undulations, textural rhythmic drifts - it's all there in the Whitecap.
Features:
An analog tremolo with rate, depth, and volume controls
A digital tremolo with rate, depth, and volume controls as well as tap tempo and five selectable waveforms
A series/parallel toggle to run analog into digital or both side by side
Huge volume boost available in each side
Expression jack for external tap control
Ramp mode to shift the speed up or down by holding the tap footswitch
Relay bypass switching and standard 9VDC center negative power
Whitecap will be available for $199 direct from Old Blood at oldbloodnoise.com and at participating dealers worldwide June 5th, 2019.
Watch the company's video demo:

For more information:
Old Blood Noise Endeavors