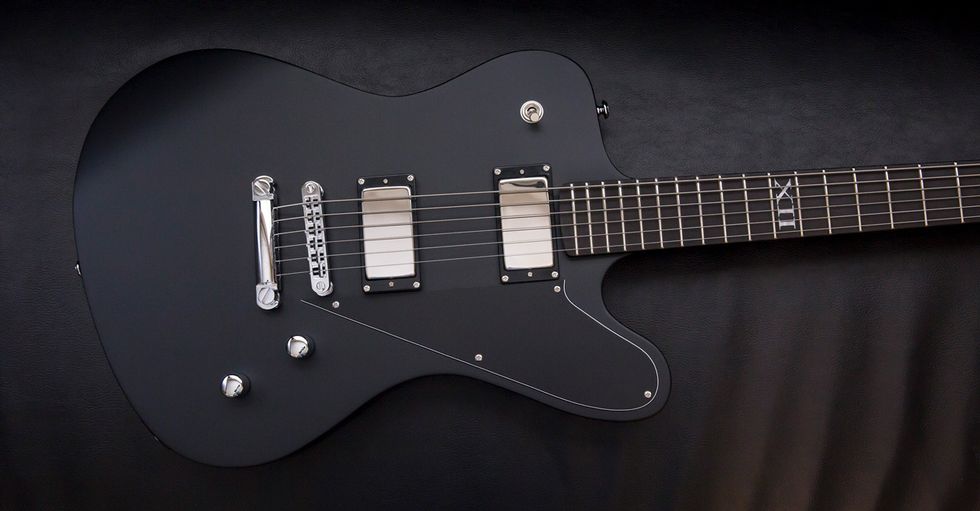 Kansas City, MO (July 26, 2019) -- Jericho Guitars releases two versions of their brand new Raven body style. The Raven is the first of many Signature Guitars Designed by Artists; For Artists. ARTISTS: Due to their Individualized Direct to Consumer model, Jericho Guitars is able to give back to the community by removing wholesalers from the picture entirely and cutting prices in half to the musician. The result is a product unmatched in performance for price, and the piece of mind & confidence you need to BE AUTHENTIC.
Specs:

1. Stainless Steel Frets
2. Premium Hipshot Locking Tuners
3. Chrome Covered EMG 81/85 Set
4. Your Choice of Evertune or TOM
5. Your Choice of Standard or 26.5" Baritone
6. Your Choice of Tuning
The Raven was designed with Jericho Guitars by Chris Brooks, guitarist & frontman of New Zealand band Like a Storm. Their use of heavy riffs and low tunings demand a guitar crafted and designed with the artist in mind. If you are looking for utility and clarity below traditional tuning, The Raven is the right choice for you. There is no extra charge for baritone versions.
Pricing information: The Raven is $1049, Raven Evertune is $1189.
For more information:
Jericho Guitars