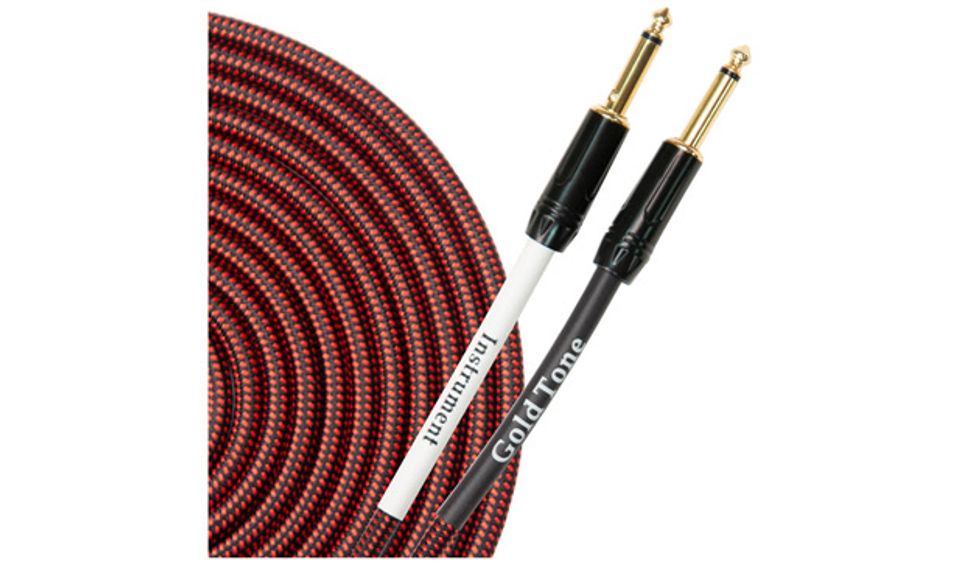 Titusville, FL (February 20, 2020) -- Gold Tone Music Group has launched the Killer Cable, a revolutionary new guitar cable that eliminates the headaches caused by switching instruments live on stage. The Killer Cable automatically cuts the audio signal when plugging and unplugging from your instrument's 1/4" jack. No more popping, crackling or buzzing!
In addition to eliminating unwanted, jarring noise, the cable offers extra protection for audio equipment – especially for instruments that are plugged directly into the mixing board, feeding into the house PA system. No more high-volume surges to sensitive tweeters.
Jason Domulot, one of Florida's premier entertainers and sound engineers tested the prototype for over a year. Jason says, "I took it on jobs 6 nights a week. There are no kinks, it's easy to roll, but the coolest thing is when you unplug from the guitar or bass it kills the signal to the amp. So, there is never any popping or cracking."
The Killer Cable is available with a straight or right-angle plug. It is also labeled showing the correct end to insert in your instrument and the amp.
15 feet in length
Gold plated jacks
Heat shrink reinforced ends
90% OFC braided wire
Vintage black and red woven cloth
Easy grips for plugging and unplugging
Designed in Gold Tone's Titusville headquarters, the Killer Cable is shipping now. Suggested retail price is $50.00.
Watch the company's video demo:

For more information:
Gold Tone Music Group