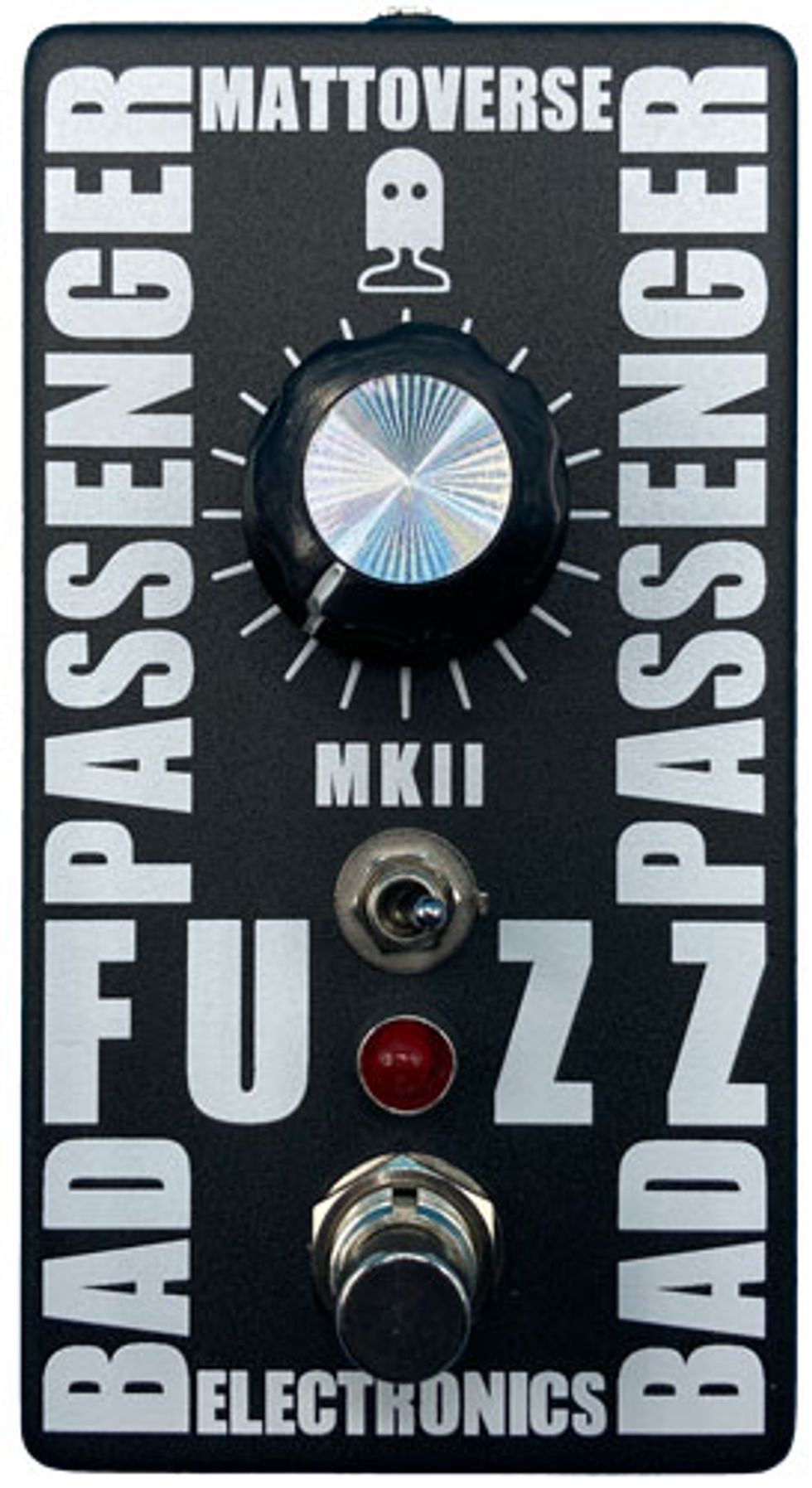 Onalaska, WI (December 1, 2020) -- The Bad Passenger Fuzz is back and badder than ever. MKII features a completely redesigned circuit combining cascaded transistor and op-amp gain stages to create a badass fuzz pedal brimming with brutal fuzz and distortion tones. The added character switch toggles between a bright aggressive grind or a darker compressed filth.
The output control has also been redesigned so that you can access the full amount of gain regardless of the output volume.
The Bad Passenger Fuzz MKII sells for a $99 Street Price and is available in limited quantities directly from Mattoverse Electronics at https://mattoverse.com and through select dealers soon.
Watch the company's video demo:

For more information:
Mattoverse Electronics