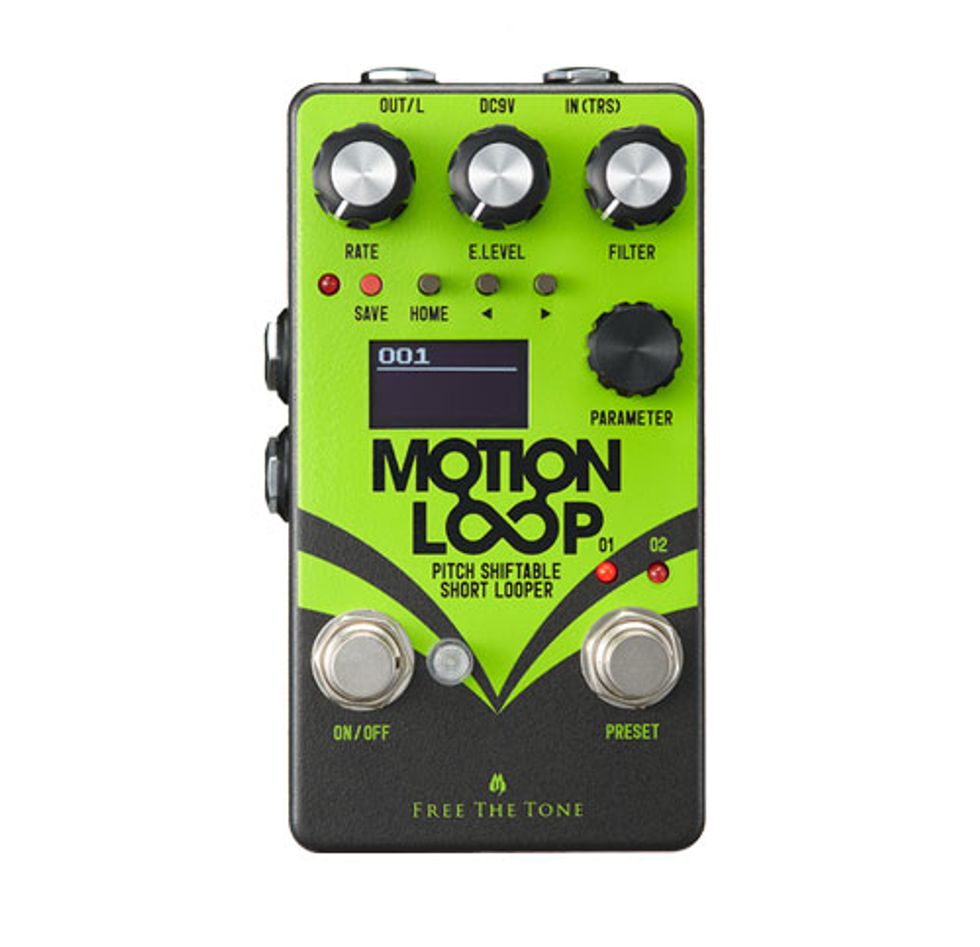 Kanagawa, Japan (January 29, 2021) -- Free the Tone unveils the Motion Loop ML-1L, a pitch-shiftable short looper. The Motion Loop is a revolutionary short looper that performs short-term sampling and real-time effect processing such as pitch shift, delay, and filter. Its real-time processing enables this short looper to be used as a tool handled like a musical instrument. Random processing of sampled waveforms can create accidental sounds. Enjoy the world of Motion Loop that has unlimited potential.
Features:
High-speed real-time effect processing by dedicated DSP.
The combination of 32-bit fixed point high-speed arithmetic processing and 32-bit floating point high precision arithmetic processing satisfies both sound quality and processing speed, and enables the best performance.
A unique waveform smoothing process prevents noise due to discontinuities in spliced waveforms.
A powerful re-triggering function is implemented with sensitivity adjustment per preset. Considering use combined with various effects units, its degree of freedom in playing has been enhanced.
Functions for knobs and expression pedal are freely assignable. This is configurable in each preset.
By setting proper BPM, the Motion Loop can easily be manipulated while synchronizing with the beat of performance.
The Motion Loop carries a suggested retail price of $350.00
Watch the company's video demo:

For more information:
Free the Tone