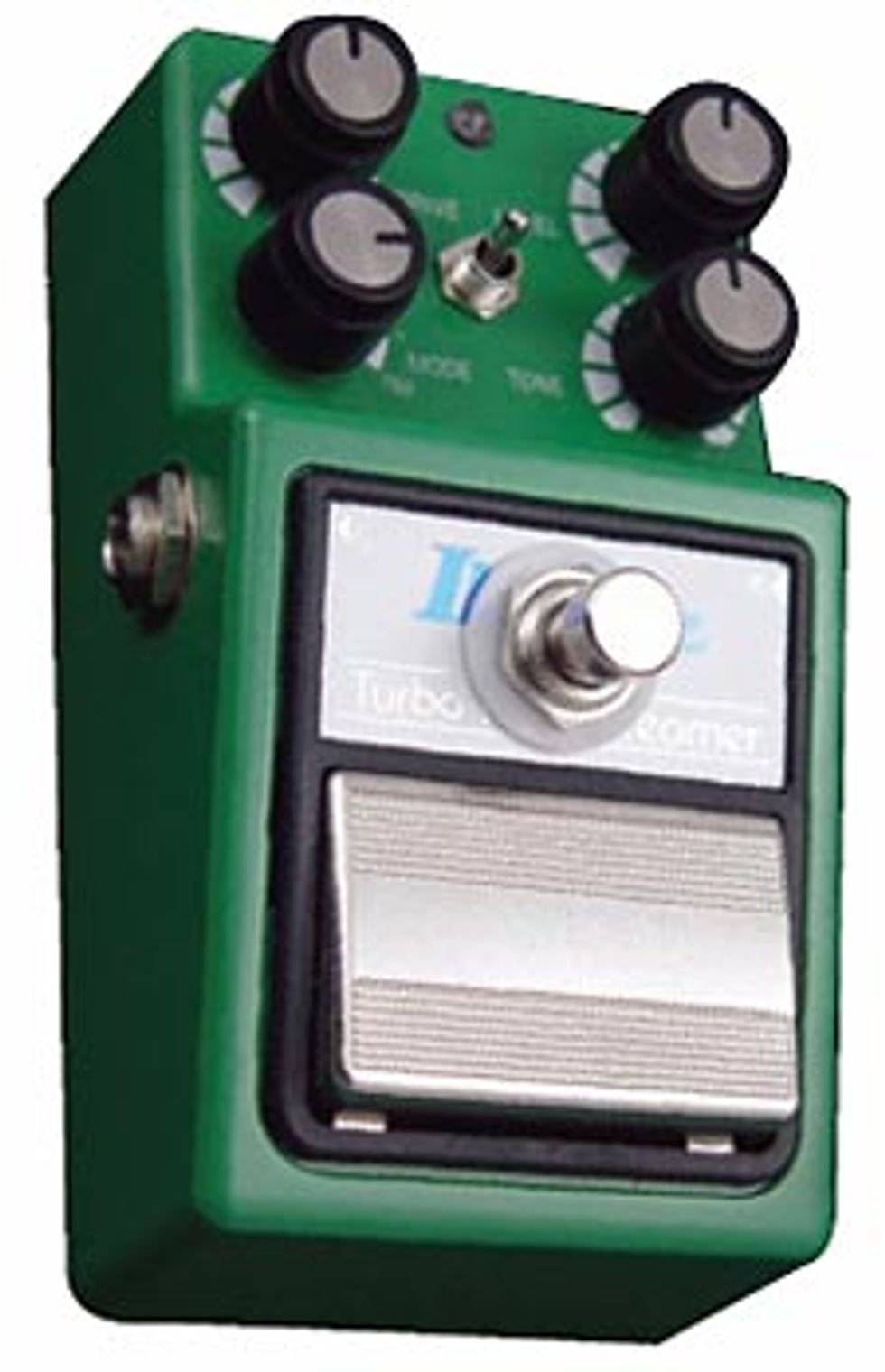 Effects wizard Robert Keeley has taken two of his most popular Tube Screamer mods and put them together in one package. He's modified an Ibanez TS9DX and renamed it the TS9DX Flexi-4X2. With a flick of the added toggle you can switch between his TS9 Baked Mod and his TS9 Mod Plus. The Baked Mod is capable of three times the saturation of your typical TS9 while maintaining great tone and clarity. The Mod Plus gives you a cleaner and richer TS808 sound with a sweeter bass response.
I ran this little monster through an original 1965 Fender Pro Reverb while hosting a blues jam. I not only got to hear myself through it at stage volume, but I was also able to hear a number of great guitarists playing through it. With my trusty Peavey HP Special CT, I dialed in the "Up Jimmy 84" setting, one of the suggested settings that came with the unit. After some level adjustments it yielded gobs of creamy sustain. The buzzword for the evening was "lush!"
The TS9DX Flexi-4X2 is true bypass, built like a tank and takes a 9V battery or adapter. The knobs consist of Drive, Level, Mode and Tone, along with the added toggle switch. My solos sliced through the mix with a luscious warmth, and the lack of harsh tones was amazing. It offered a variety of tonal colors and received the distinction of being one of the few stompboxes that will remain on my pedalboard for a very long time.
Rating...
Tone...
 
Craftsmanship...
 
Features...
 
Value...
 
Overall...
 
---
Robert Keeley Electronics
MSRP $239
robertkeeley.com
Our expert has stated his case, now we want to hear yours. Log on and share your comments and ratings.