Andy Summers Presents 'A Certain Strangeness'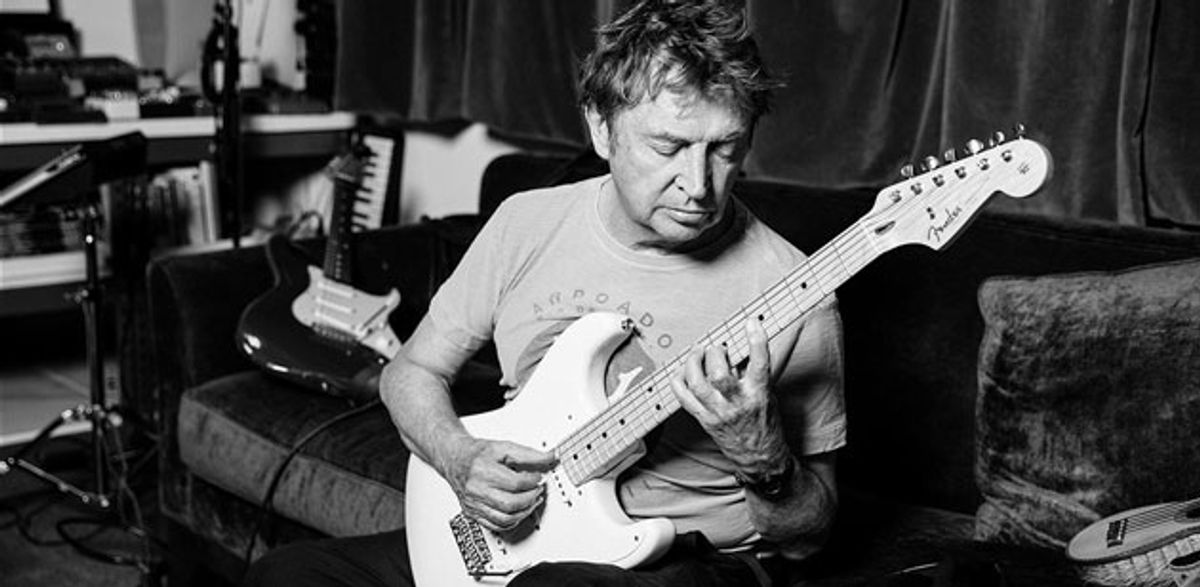 The multimedia presentation will take place on June 22 at New York City's Metropolitan Museum of Art.
New York City, NY (June 13, 2019) -- Guitarist Andy Summers demonstrates his dual musical and visual artistic practices with a multimedia presentation titled A Certain Strangeness on Saturday, June 22nd at 6:30pm at New York City's Metropolitan Museum of Art. Summers weaves an audiovisual spell by combining surreal imagery and innovative guitar techniques. The evening culminates with a conversation between Summers and Jayson Dobney, Frederick P. Rose Curator in Charge, Department of Musical Instruments, The Met.
"My new show is a multi-media performance that includes me playing solo to a number of exotic and surreal photo sequences that I took from around the world with music that moves from edgy-experimental into Brazilian, jazz and rock," says Summers. "I'm also reading some stories from my book Fretted and Moaning which always includes a guitar disaster! Lastly, the audience will also get to see a fast-moving photo montage of my early days with The Police."
Andy Summers joined The Police as the guitarist in 1977. The Police was one of the definitive rock groups of the late 1970s and early 1980s, with several number-one records. Summers's groundbreaking playing created a new paradigm for guitarists. Following the band's split, Summers has enjoyed a prolific career as a solo artist that has included several studio albums, exhibitions of his photography, and extensive touring. Summers's photography has been published widely, and many of his works are featured in the 2015 documentary film Can't Stand Losing You. Exhibitions of his photographs have taken place internationally at the Leica Gallery, Los Angeles; kunst.licht Gallery, Shanghai, China; Pavillon Populaire, Montpelier, France; and the Bonnefanten Museum, Maastricht, the Netherlands. Summers is in the Rock & Roll Hall of Fame and the Guitar Player Hall of Fame; has the keys to New York City; has won five Grammys; has an honorary doctorate from Bournemouth University; and has been awarded a Chevalier de l'Ordre des Arts et des Lettres by the government of France.
For more information:
Andy Summers at the Met