Fishman Releases the ToneDEQ Preamp and Neo-Buster Pickup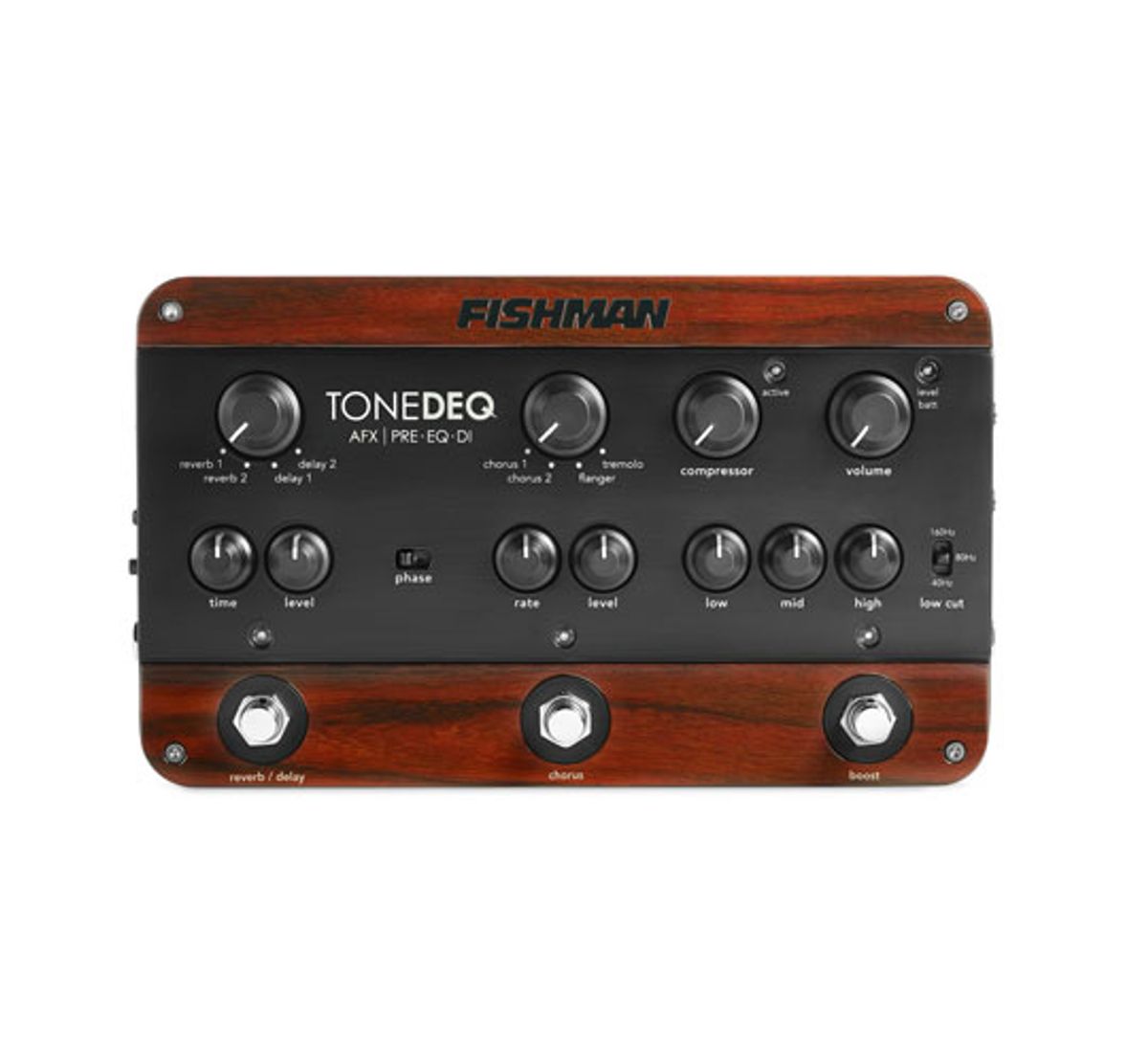 The Neo-Buster combines the Neo-D single-coil pickup with a feedback-fighting soundhole cover.
Andover, MA (November 24, 2013) -- Fishman is making its ToneDEQ Acoustic Instrument Preamp and Neo-Buster Soundhole Pickup Feedback Buster available to all of its dealers beginning in January 2015.
ToneDEQ Acoustic Preamp w/ Effects
The complete performance solution for acoustic musicians, the ToneDEQ Acoustic Preamp with effects combines a high quality preamp, dual effects section, tone controls, a compressor, level booster and a balanced DI in one device.
End to end analog circuitry from preamp to output in the ToneDEQ provides a richer tonal quality. Digital effects are mixed in parallel to maintain signal purity. A low noise 1/4" amplifier output and XLR DI output with automatic ground-lifting and selectable pre/post EQ settings are also included.
A discrete Fishman Class A preamp ensures high quality signal conditioning with a high impedance input that improves performance for any passive instrument pickup. Fishman's acclaimed 4-band equalizer design ensures superior tone control for any acoustic instrument with a low cut filter to reduce sub-bass effects.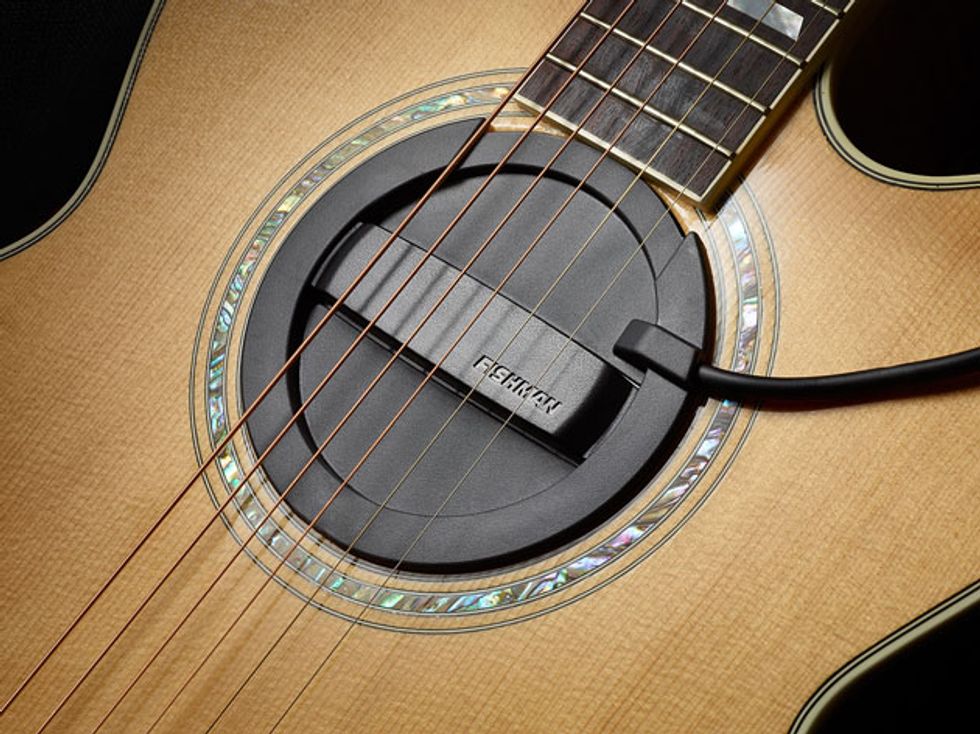 Neo-Buster
Neo-Buster Soundhole Pickup & Feedback Buster
The Neo-Buster combines Fishman's popular Neo-D single-coil pickup with a feedback-fighting soundhole cover for superior acoustic tone in any performance setting. The flexible integrated soundhole cover reduces the build-up of energy inside the soundhole that often leads to uncontrollable "howling" during high volume situations.
This single-coil magnetic soundhole pickup shares the same neodymium magnet structure as the award winning Rare Earth pickup for exceptional string balance and sparkling acoustic clarity. Its low profile, high impedance design requires no battery and is easy to install in most standard acoustic guitars with no alterations.
ToneDEQ
List Price: $461.46
Street Price: $299.95
Neo-Buster
List Price: $99.95
Street Price: $69.95
For more information:
Fishman