1983 Fender Elite Telecaster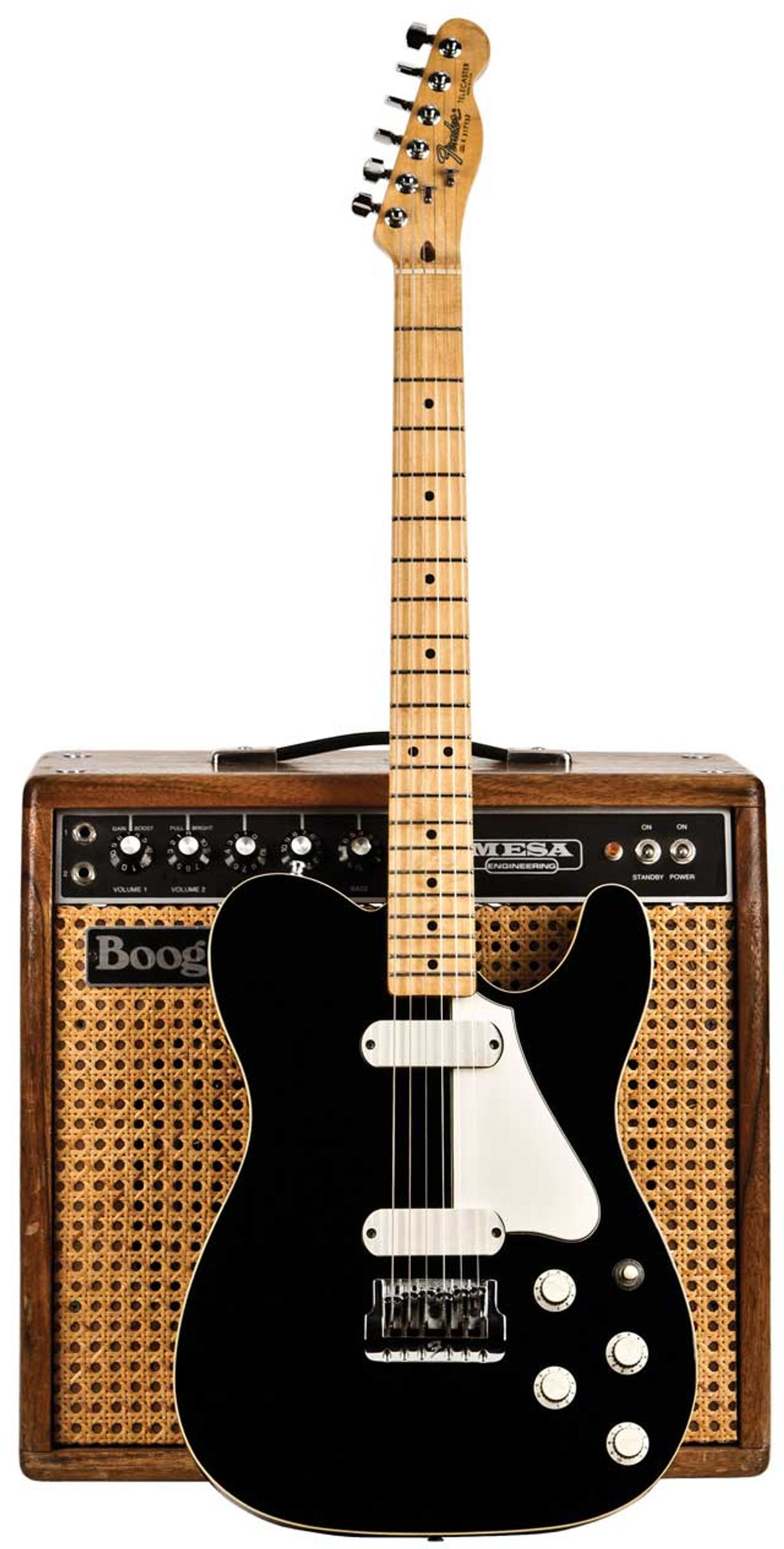 After introducing the Vintage Reissue line of guitars and basses, which recreated the classic designs of Fender's glory years, Smith developed the Elite series.
After CBS purchased Fender in 1965, dealers and customers began complaining about the declining quality of Fender instruments. As a result, in 1981 CBS hired new management—including Dan Smith as director of marketing. Smith came up with a five-year plan to improve sales with new products of better quality.
After introducing the Vintage Reissue line of guitars and basses, which recreated the classic designs of Fender's glory years, Smith developed the Elite series. These instruments had state-of-the-art, technologically advanced features for modern playing styles. (Remember, we have to view "modern" in the context of the early '80s).
The Elite series included a Stratocaster, a Telecaster, and a Precision bass. Each Elite had a walnut, a gold (this referred to the hardware), and a regular version. These instruments were available with maple or rosewood 'board necks, and came in a wide variety of standard and custom colors. The Elites were introduced in June of 1983 and were dropped by the end of 1984 when CBS put Fender Musical Instruments up for sale.

This Elite Tele sports noise-cancelling alnico 2 pickups harnessed to active TBX and MDX tone controls. The massive, top-loading 6-saddle bridge represents another major departure from classic Tele hardware.
This month's Elite Telecaster showcases all the radical (for the time) changes made to the traditional Tele. These include a heavy cast 6-saddle top-loading bridge, noise-cancelling pickups with alnico 2 magnets, active TBX and MDX tone controls capable of creating fat humbucking and cutting single-coil sounds (similar controls continue to be used on the current Eric Clapton Strats), knobs with a serrated rubber insert for easy gripping, and a Gibson-style, 3-way toggle switch. Elite Tele necks featured a Bi-flex truss rod, jumbo frets, and a 12" radius fretboard.
This guitar also sports a classy bound top and an optional stick-on pickguard. The 1983 Fender catalog proudly boasts of the guitar's many advances: "Elite Series instruments incorporate no fewer than 14 new patent-pending inventions by Fender. This alone lends substance to our belief that the rest of the industry will be years in catching up with Elite technology."

Among its many new features, serial number E 317132 offers burly sealed tuners and redesigned string trees.
The 1983 list price for an Elite Telecaster was $895, and its current value is $1,500. Action shots of an Elite Tele played by Dave Davies in full clown makeup can be seen in the 1984 video for the Kinks "Do It Again" single from Word of Mouth. Davies used Elite Teles for recordings and live shows through the rest of the '80s.
Sources for this article include The Fender Telecaster by A.R. Duchossoir, Six Decades of the Fender Telecaster: The Story of the World's First Solidbody Electric Guitar by Tony Bacon, and the 1983 Fender catalog.
Original price: $895 in 1983
Current estimated market value: $1,500
---
Dave 's Guitar Shop
Dave Rogers' collection is tended by Laun Braithwaite and Tim Mullally and is on display at:
Dave's Guitar Shop
1227 Third Street South
La Crosse, WI 54601
davesguitar.com
Photos by Mullally and text by Braithwaite.