Floorboard Multi-Effects Roundup: Fender Mustang Floor, Boss GT-100, and Zoom G5
Looking for the latest in multi-effect floorboards? We put three of the newest offerings to the test.
For most guitarists, multi-effect units are a mixed bag. While the benefits are obvious and the idea sound, a lot of affordable multi-effectors end up jack of all trades and master of none. More than a few readers have probably gone the affordable multi-effector unit thrilled that it could move from Dimebag Darrell tones to some crazy ring modulator with the flick of a switch—only to grow tired of the shrieking, icepick tones, cold tonality and inability to cut in a band setting.
But floorboard multi-effects units have come a long way since you found that cheap, $100 plastic box of bees beneath your Christmas tree. More processing power, ever-shrinking digital circuitry, and economical production make today's floor board multi effects units more compact, capable and affordable than ever. And the new generation of multi-effectors overflow with accurate vintage amps and effects models, simple and streamlined recording options and musical possibility.
We wanted to take a good look at just how far these devices have come in recent years, so we decided to have a go with three brand new floorboard multi-effectors—the Fender Mustang Floor, Boss GT-100 and ZOOM G5. We heard drastic improvements in modeling technology and encountered some digital limitations. But while there's room for evolution, each of these floorboard multi-effectors is a capable tool for guitarists that need a little bit of everything, whether on stage or in a recording situation.
Fender Mustang Floor Effects Processor
The Mustang amp series has been a huge success for Fender—combining amp and effects modeling into affordable do-it-all amplifiers. On top of that, they're pretty simple to operate, featuring an operating system that has a shallow learning curve that appeals to novice bedroom guitarists and studio players that like to call up sounds fast. With the Mustang Floor, they've condensed the entire package into a rugged metal floorboard with a simple, clean layout.
The Mustang Floor's firmware stores a total of 13 amp models, more than half of which are based on Fender amps including the '57 Deluxe, '65 Twin Reverb, Super-Sonic, '65 Deluxe Reverb, and others. The other models are emulations tending towards Marshall classics as well as the Mesa/Boogie Dual Rectifier and Peavey 6505. Amp modeling can also be bypassed, just in case you want to use the floorboard as an effects unit with your amp, without the amp modeling coloring the tone. Effects-wise, the selection is much broader—packing in 37 fully-customizable effects that cover overdrive, wah, compression, delay, chorus, flange, pitch shifting, ring modulation, reverb, and several other effect types. The floorboard's expression pedal can be assigned to control pretty much any amp or effect parameter on the fly, making it possible to do things like gradually increase an amp's preamp gain or midrange, deepen reverb depth, or push a delay's repeat count into self-oscillating craziness.
Like the other two floor processors in this roundup, the Mustang Floor is designed to be connected, routed and controlled in a variety of ways. Two XLR outs and two unbalanced 1/4" outs are available to hook up the unit to a mixing board or amp input, and a dedicated USB port for direct recording and patch updating is an option for players who want to record direct without crisscrossing cables. A MIDI control, a built-in effects loop, an auxiliary in, and 1/8" headphone out are also part of the package.
The unit's strength is the effects. The overdrives are smooth and highly tweakable, almost to the point where it's easy to apply too much of one control if you're not careful.

The first thing about the Mustang Floor that stands out is how well-built it feels. The weighty floorboard's metal enclosure feels sturdy in hand, and solid under foot moving through its switches. The expression pedal felt a little tight, but is adjustable via a screw on the side. After turning on the device, running a USB cable to my iMac, and connecting an Ibanez JS-1000 guitar, I fired up FUSE—Fender's software for creating and altering patches for the Mustang series—plugged in my headphones, and ran through the initial patches. Right off the bat, it's apparent that Mustang Floor has the same tone and nuances that typify the Mustang amps—full-bodied cleans, and overdrive tones that often need a lot of tweaking.
First off, the Mustang Floor's emulation of Fender's classics like the Twin Reverb are pretty nice, despite missing some of their signature sparkle on the highs. Still, they are very responsive and balanced on the whole. The Deluxe Reverb model in particular had a very striking midrange punch, through it could occasionally sound just a touch cold and processed in midrange-heavy applications—almost like hearing a great recorded tone played back from a mastered recording, which is actually a really nice thing if you're using the unit to record direct. Though if you're looking for the feel and skin-tingling snap of a great mid '60s Twin blaring behind you, the Mustang Floor routed through the house system isn't going to deliver all of the subtle nuances that an authentic rig would.
Ratings
Pros:
Great effects, excellent build.
Cons:
Heavy overdrive and distortion can be overly bass-heavy. Some models are colder-sounding than others.
Tones: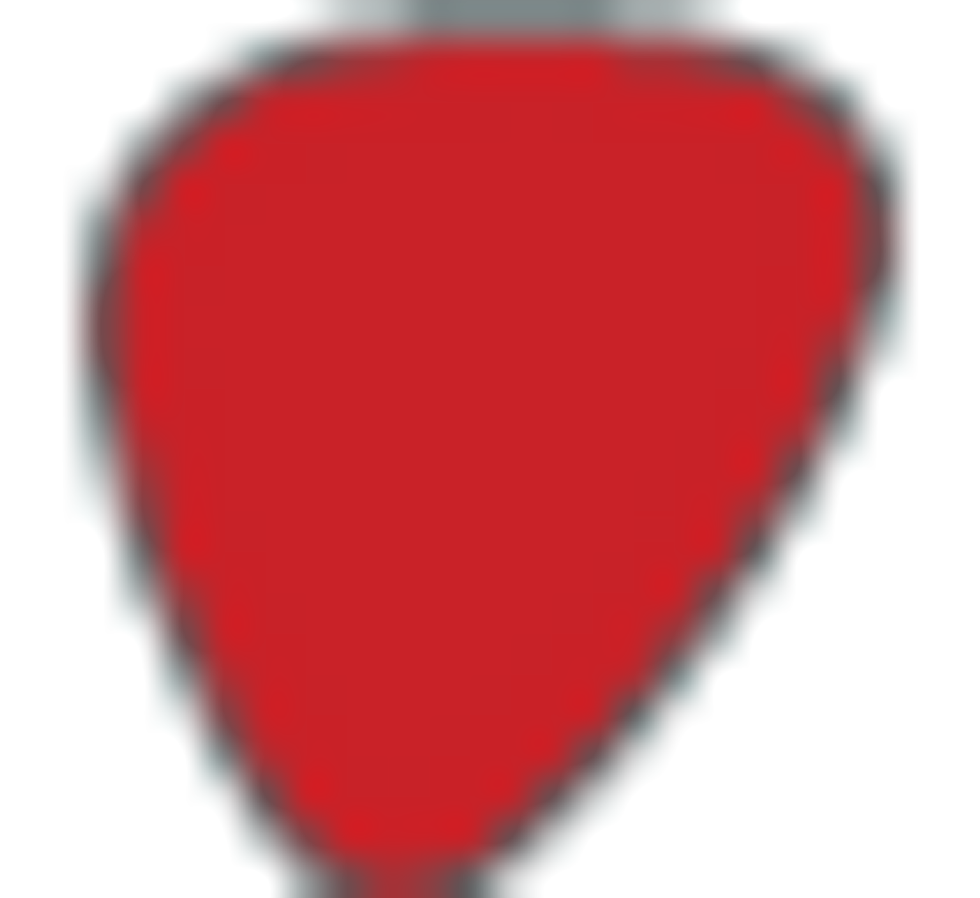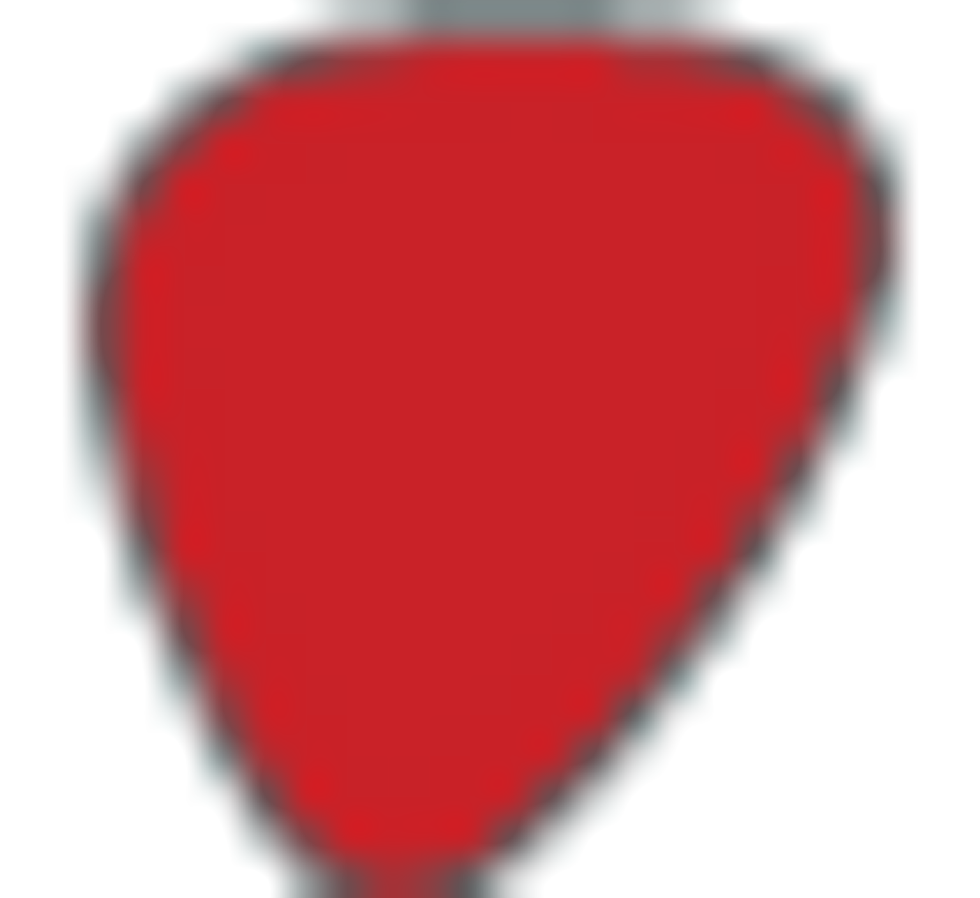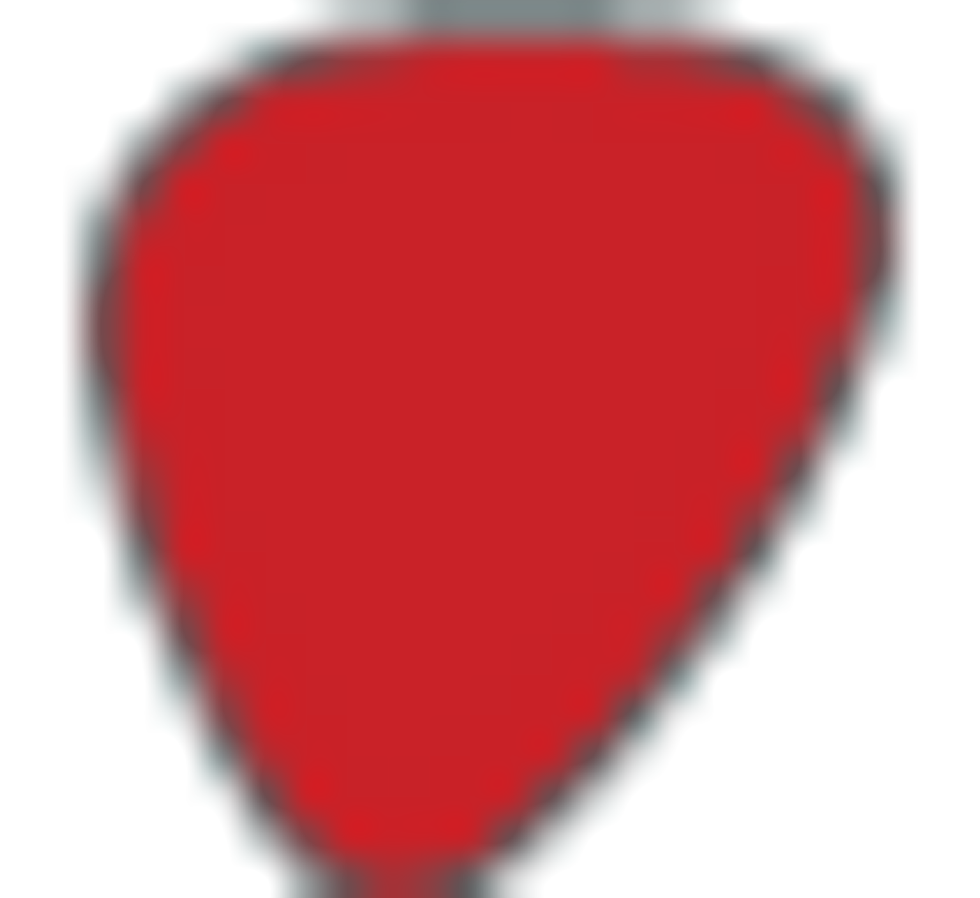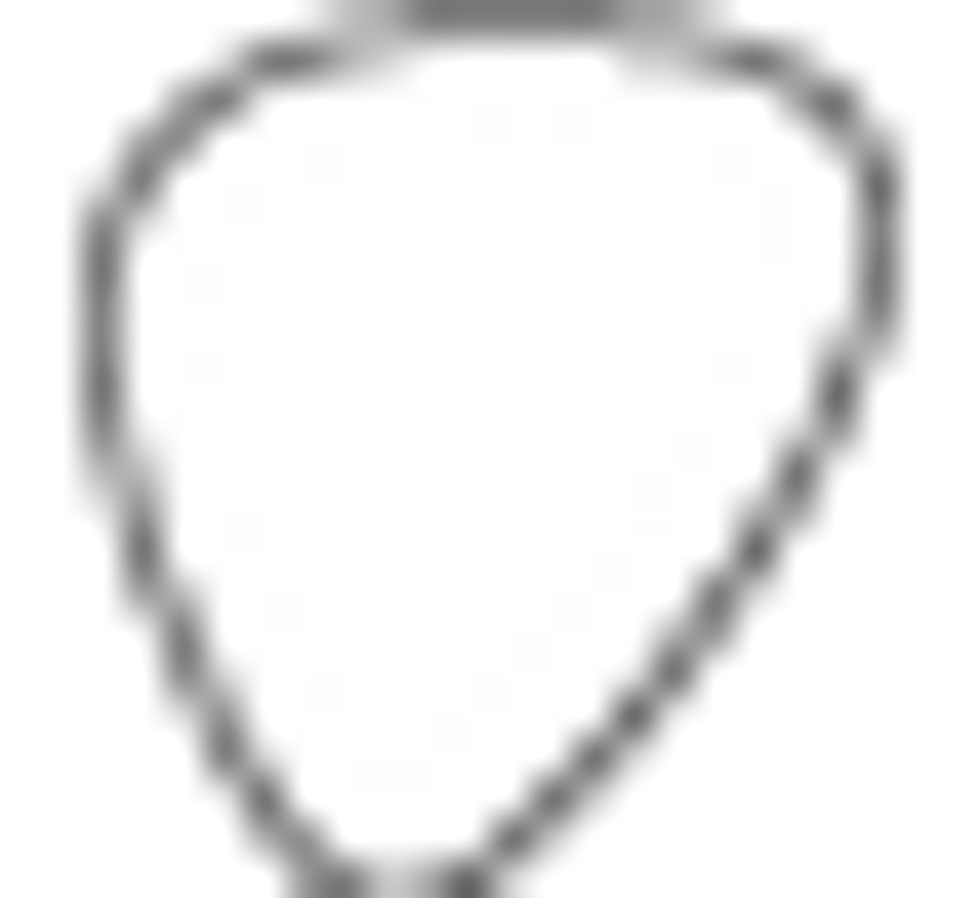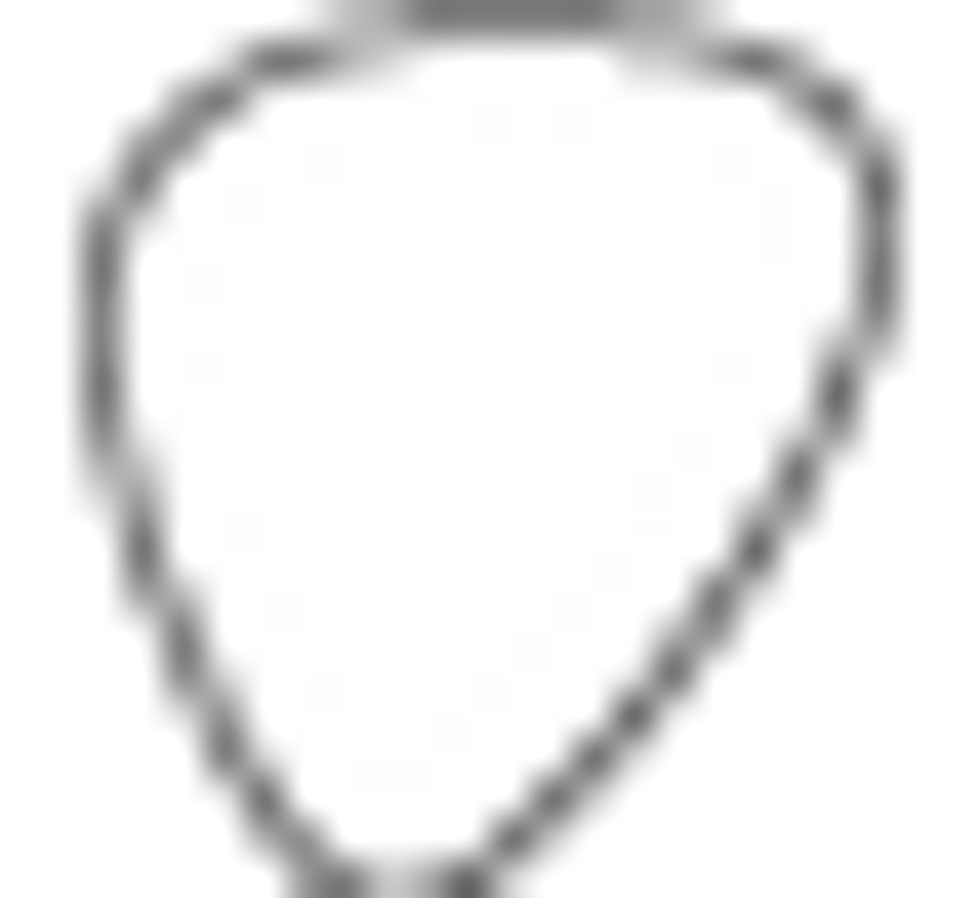 Playability/Ease of Use: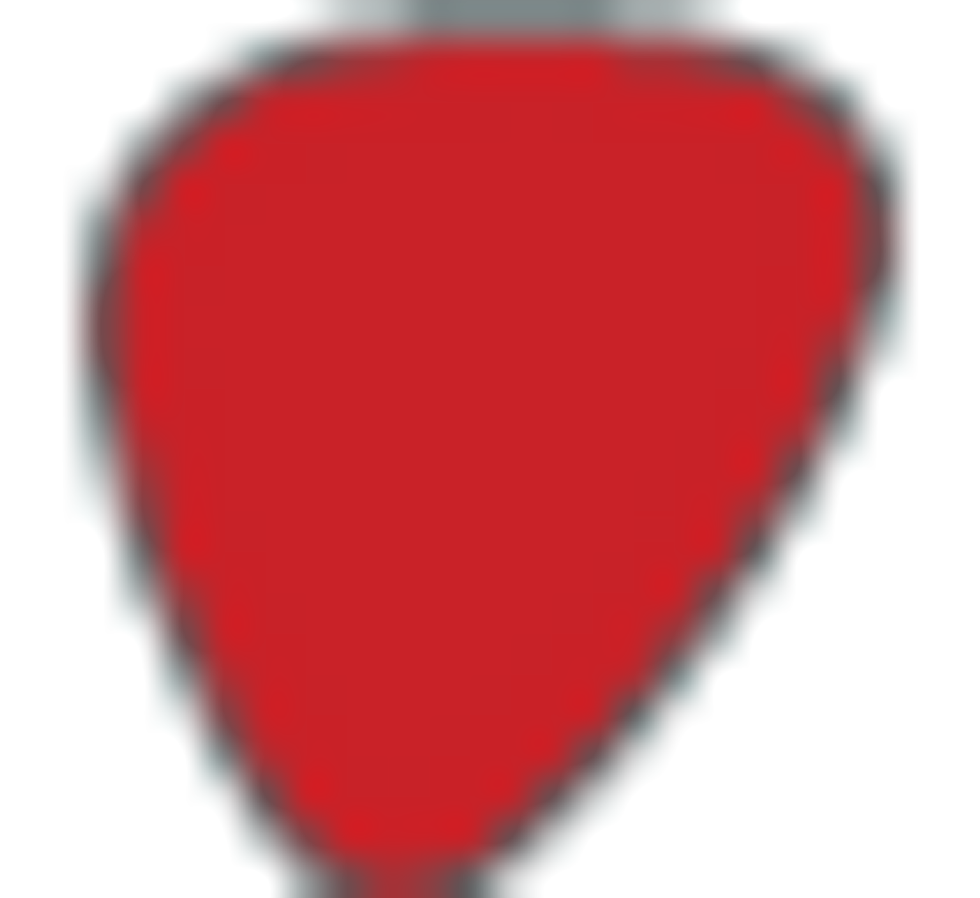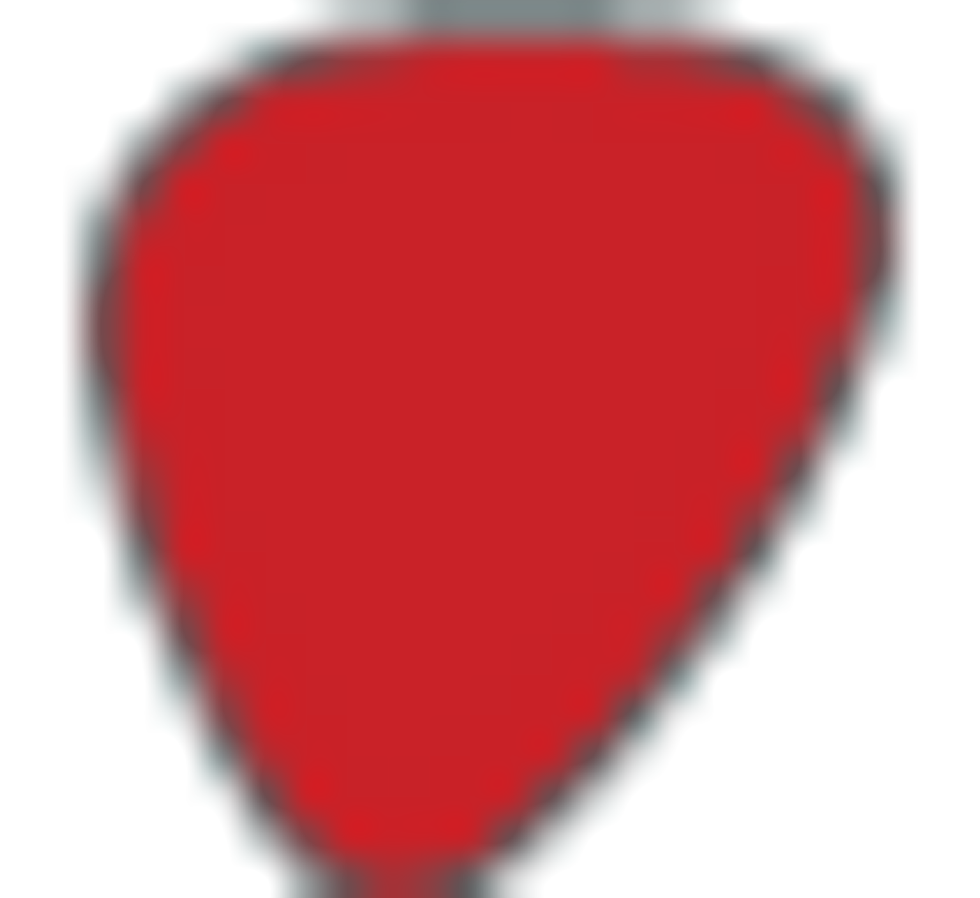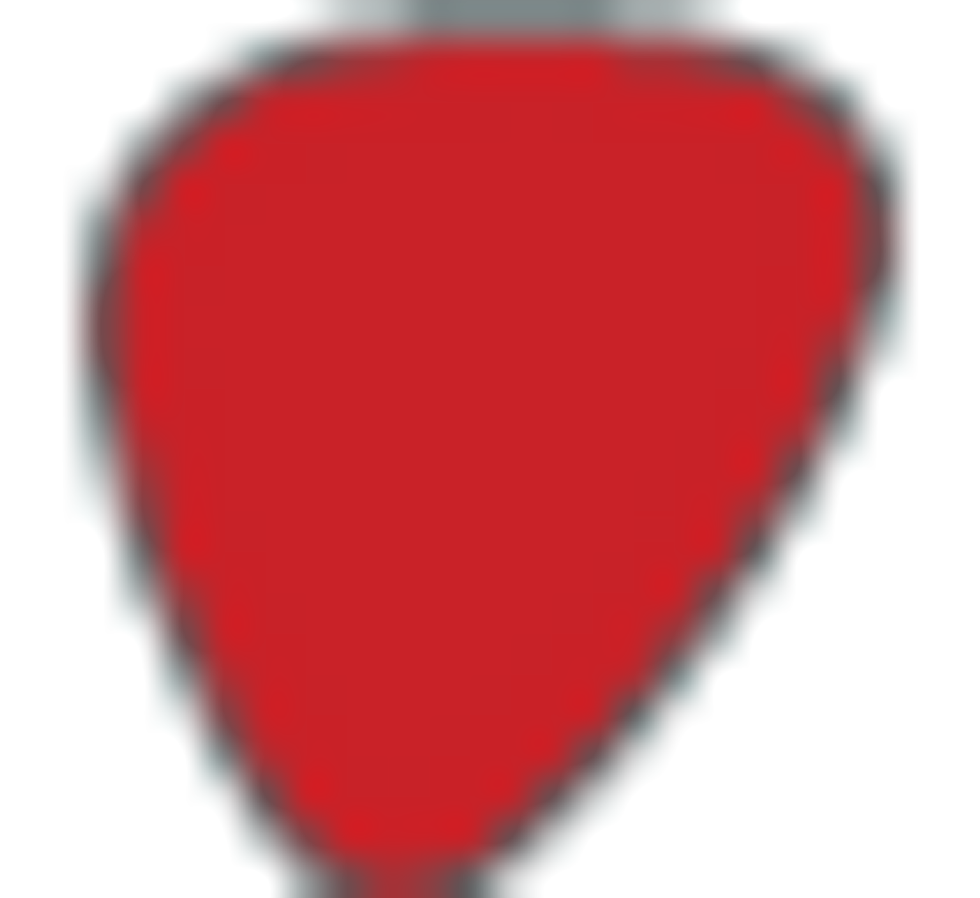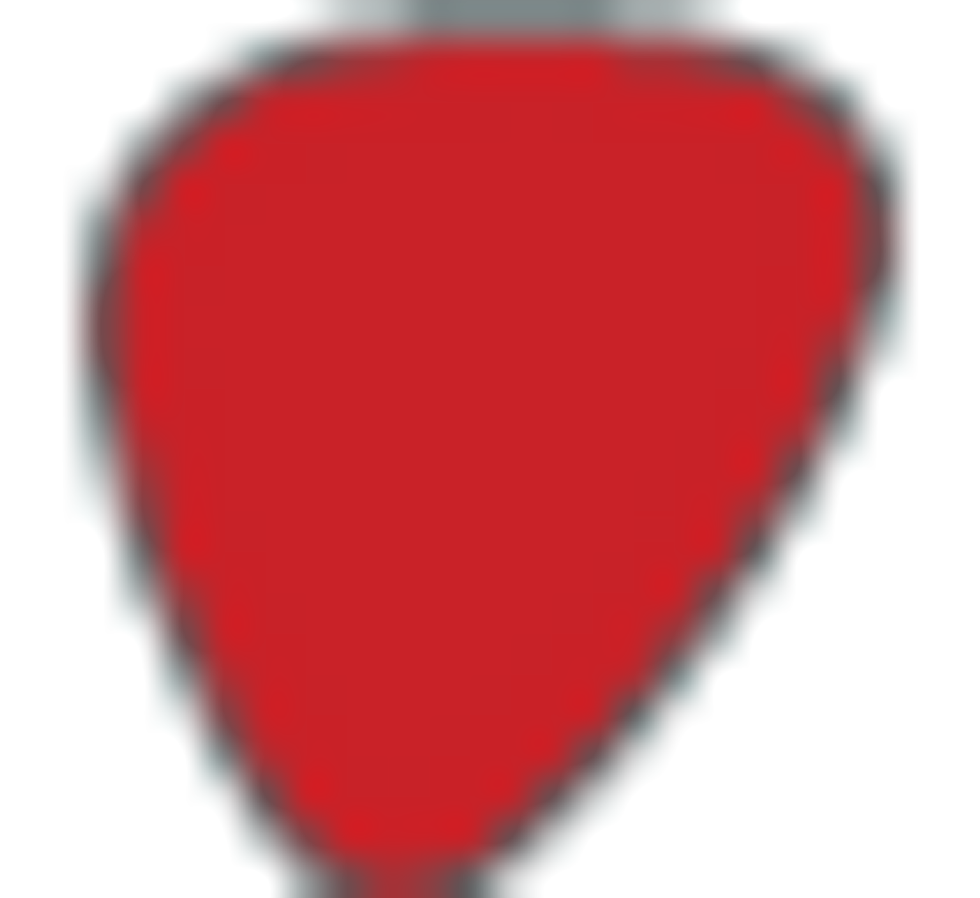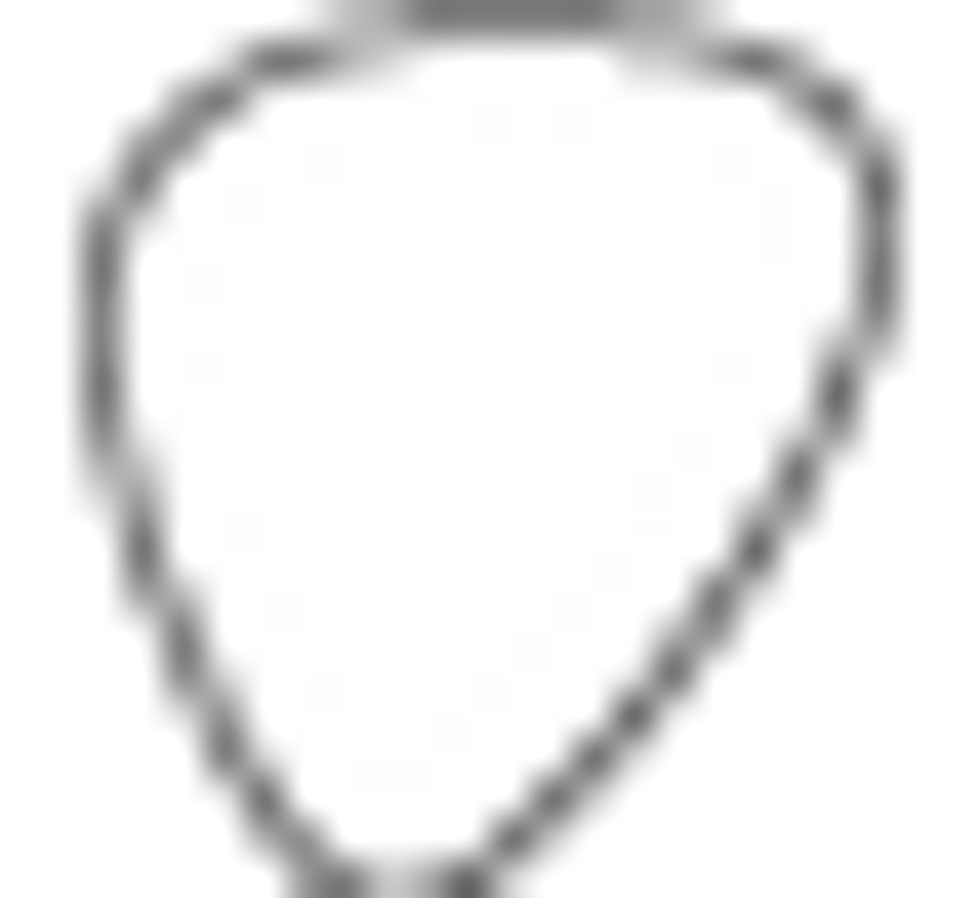 Build: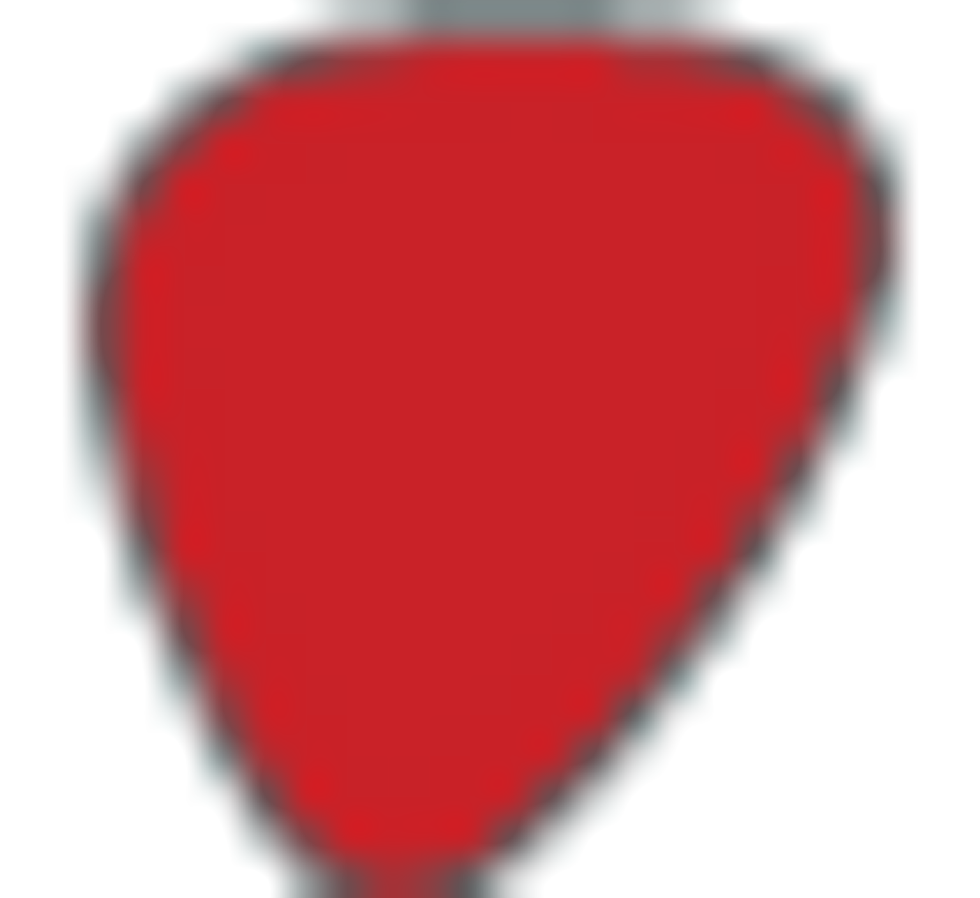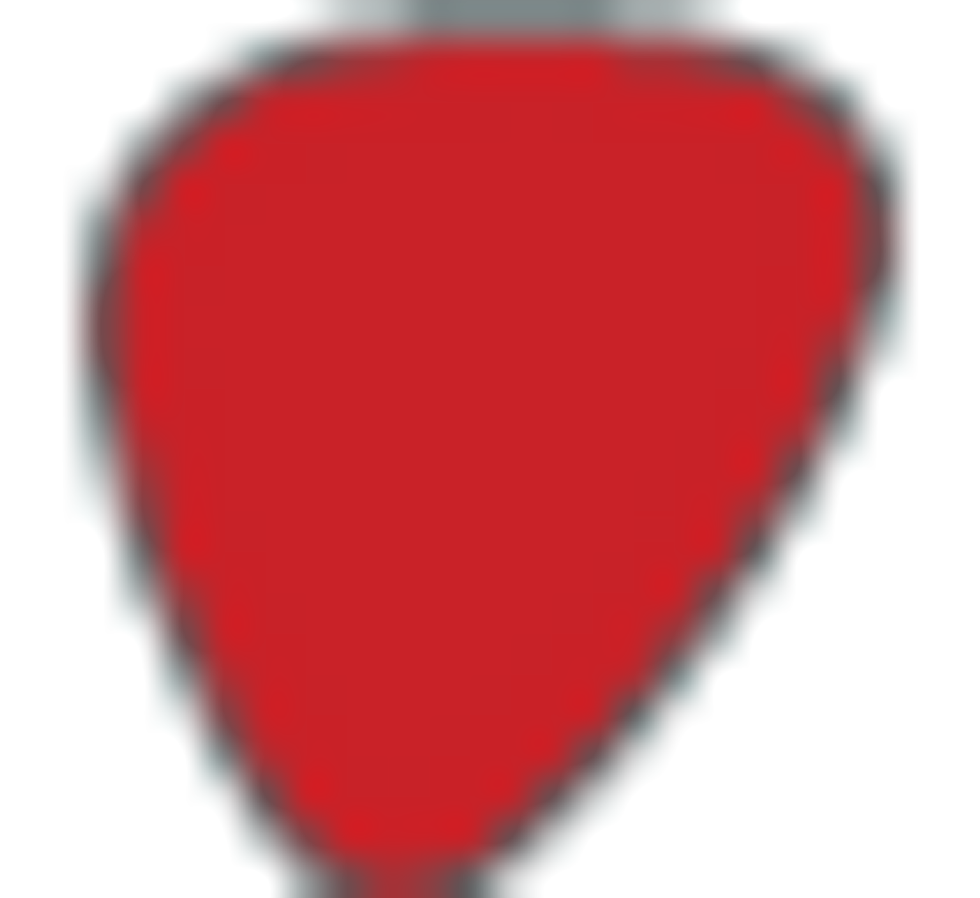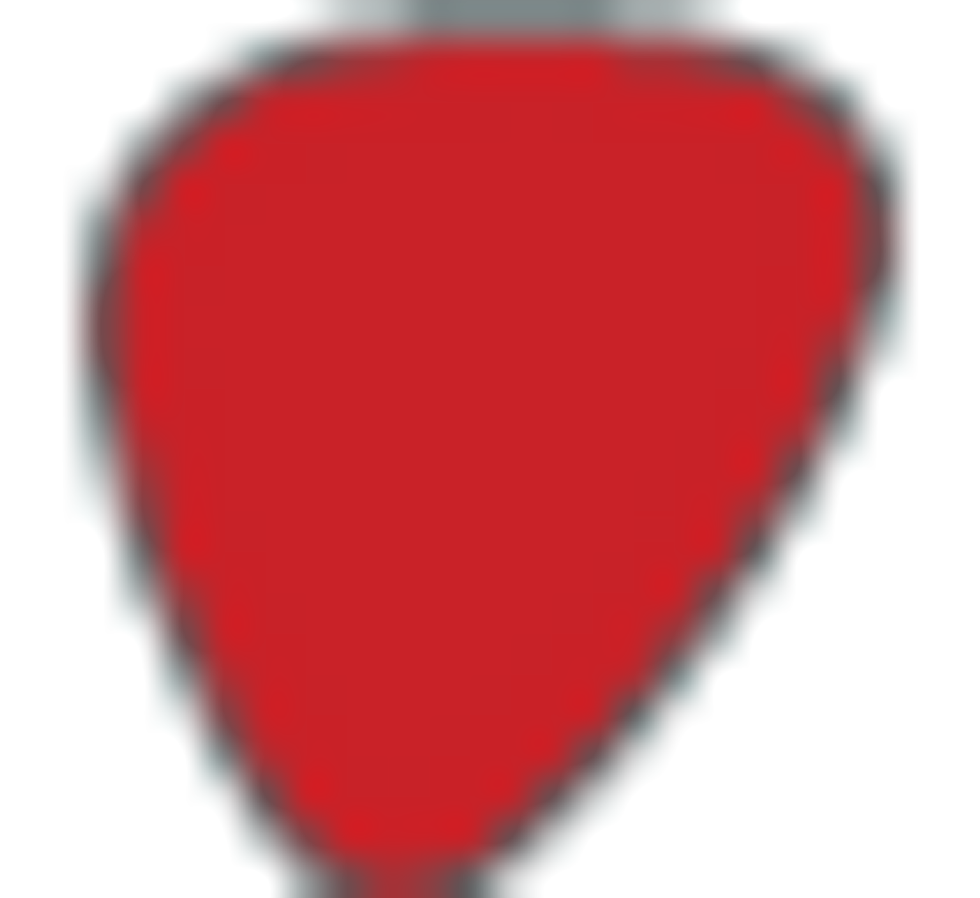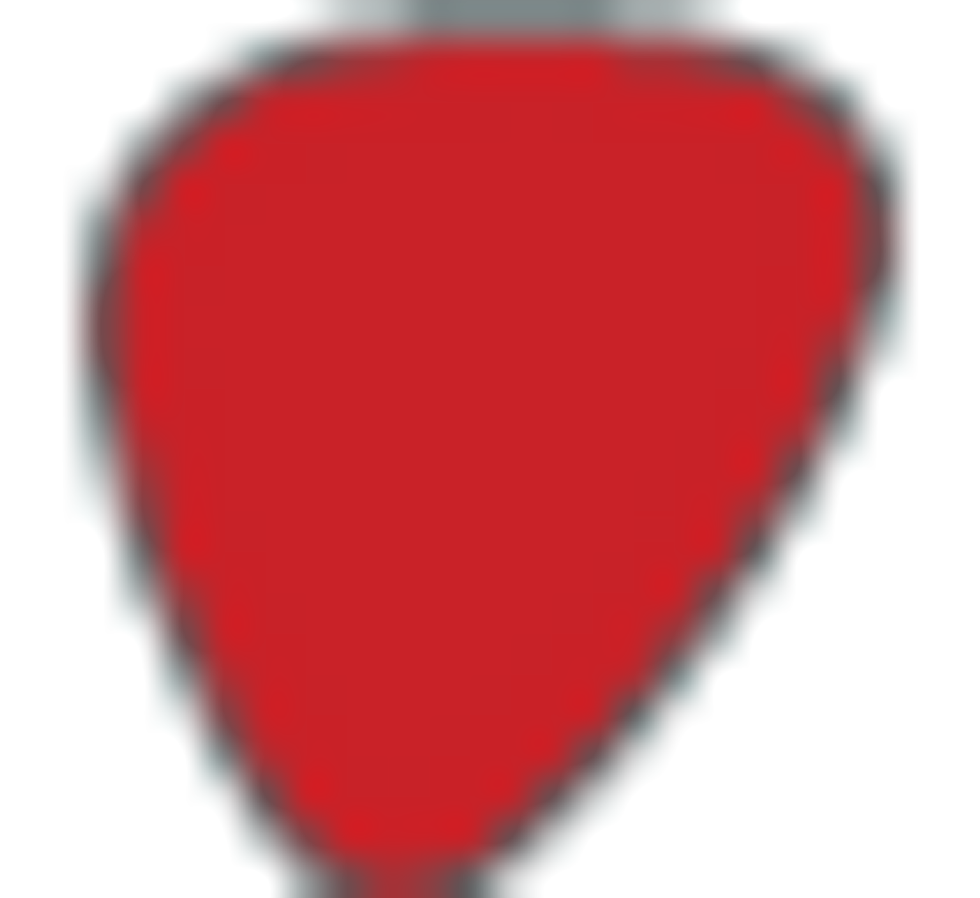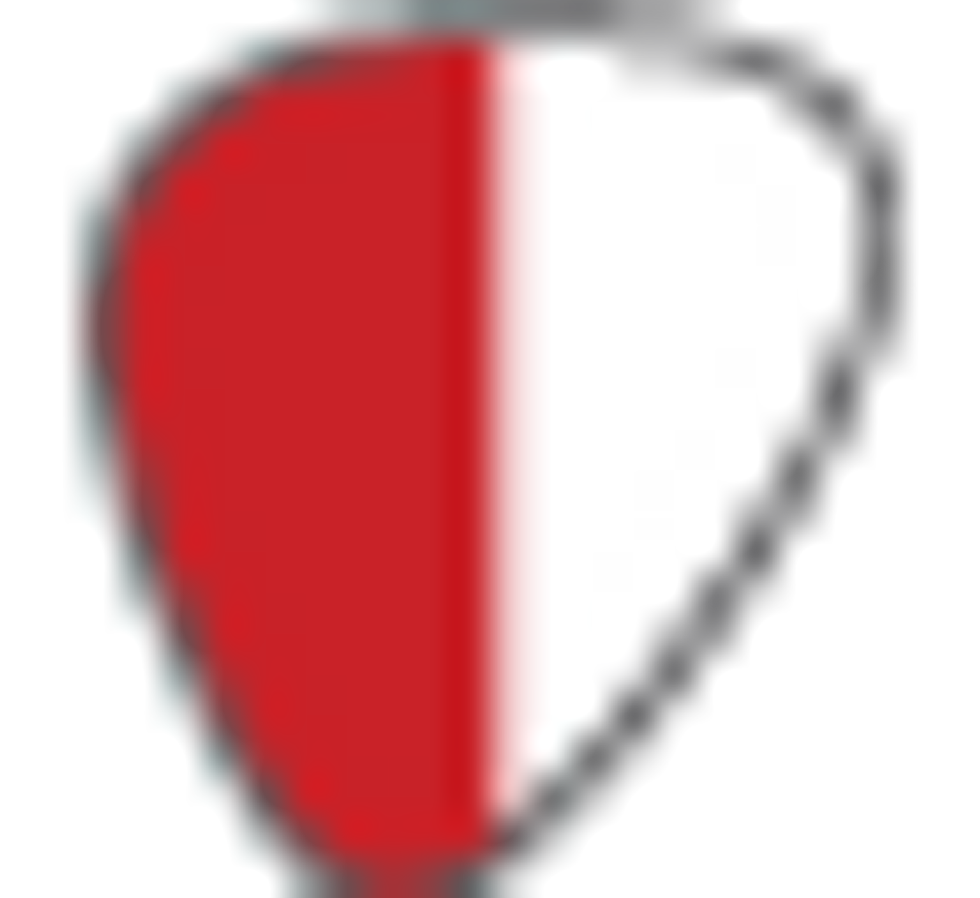 Value: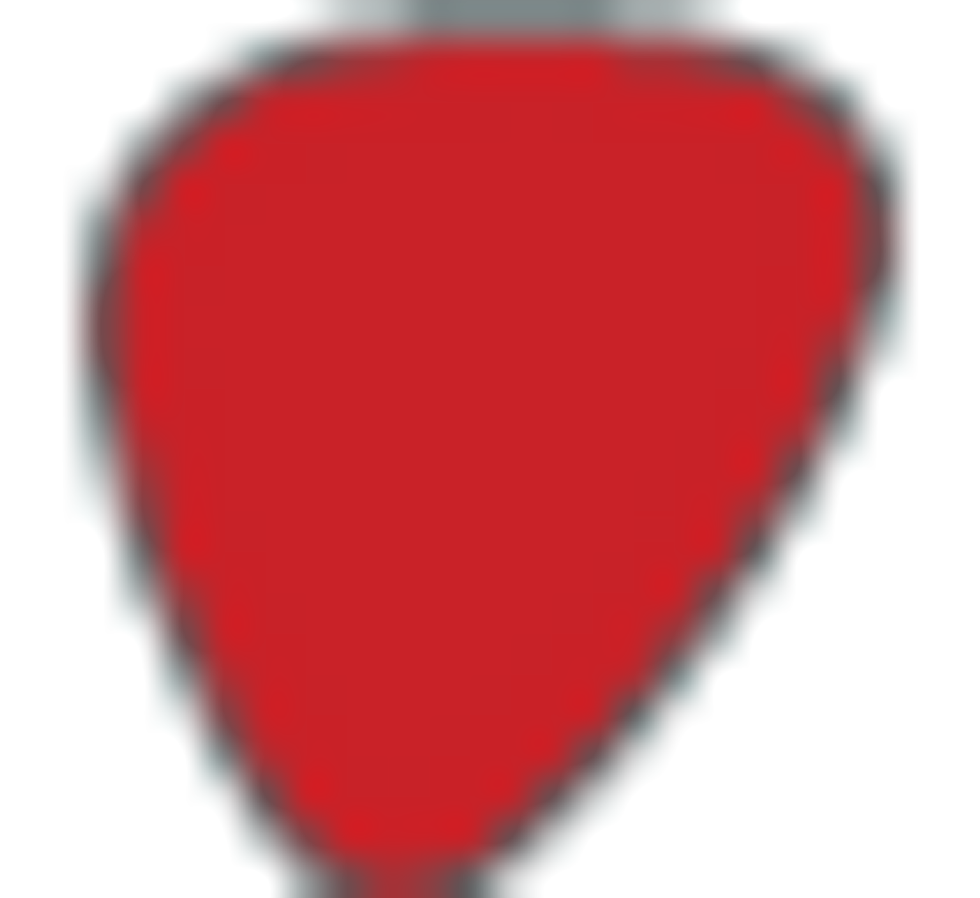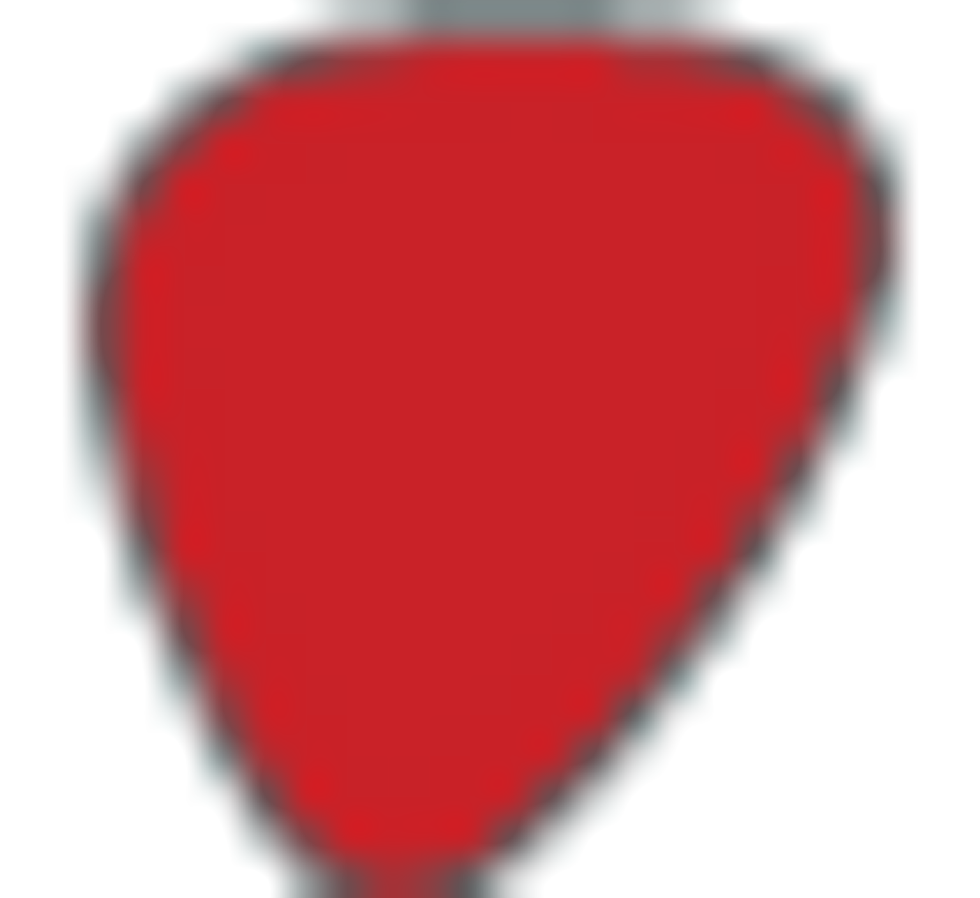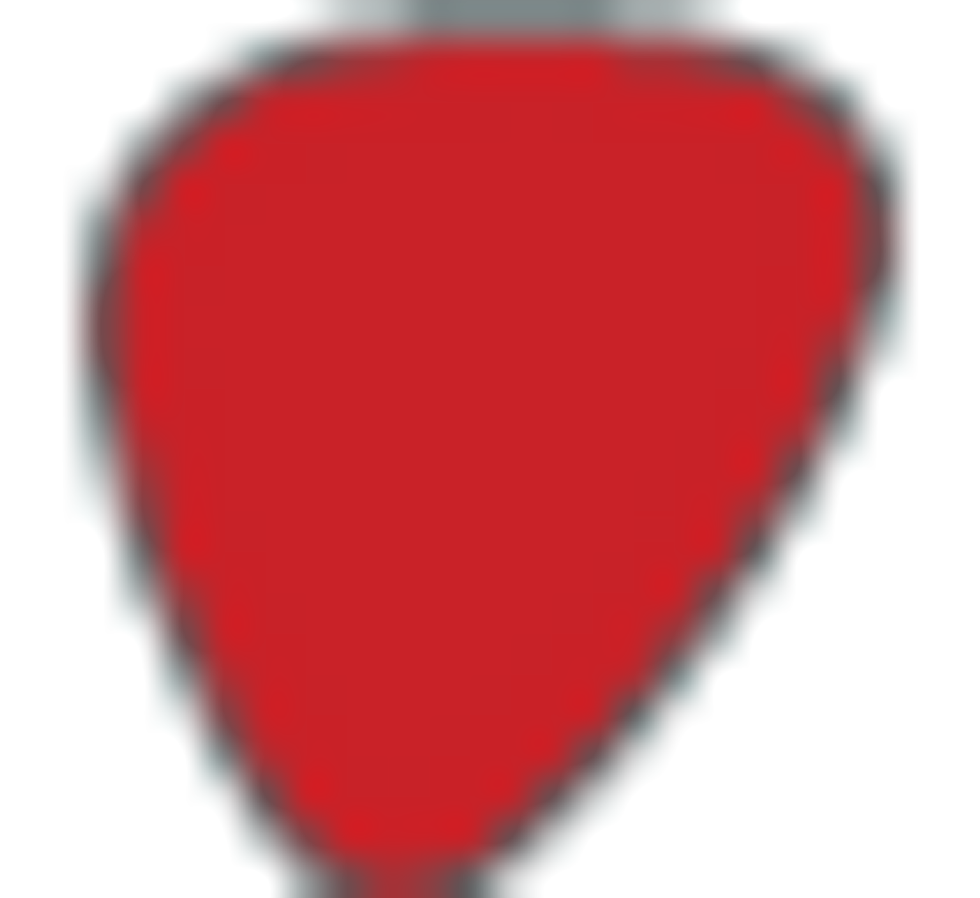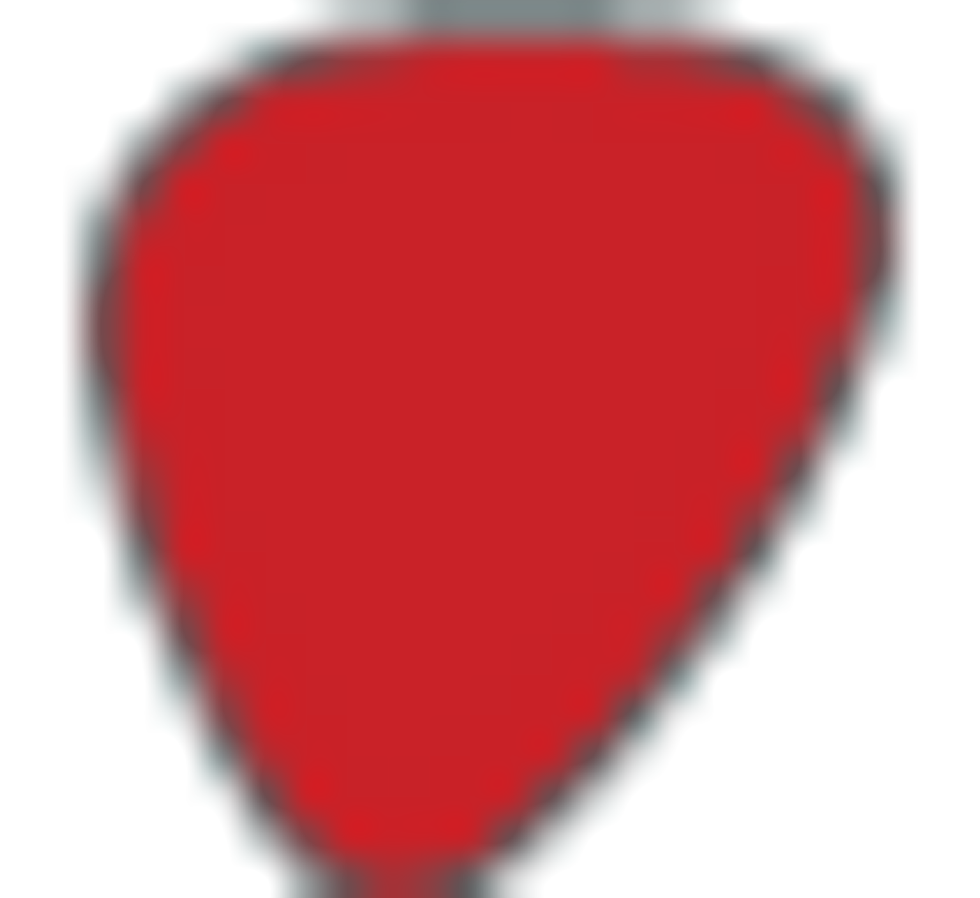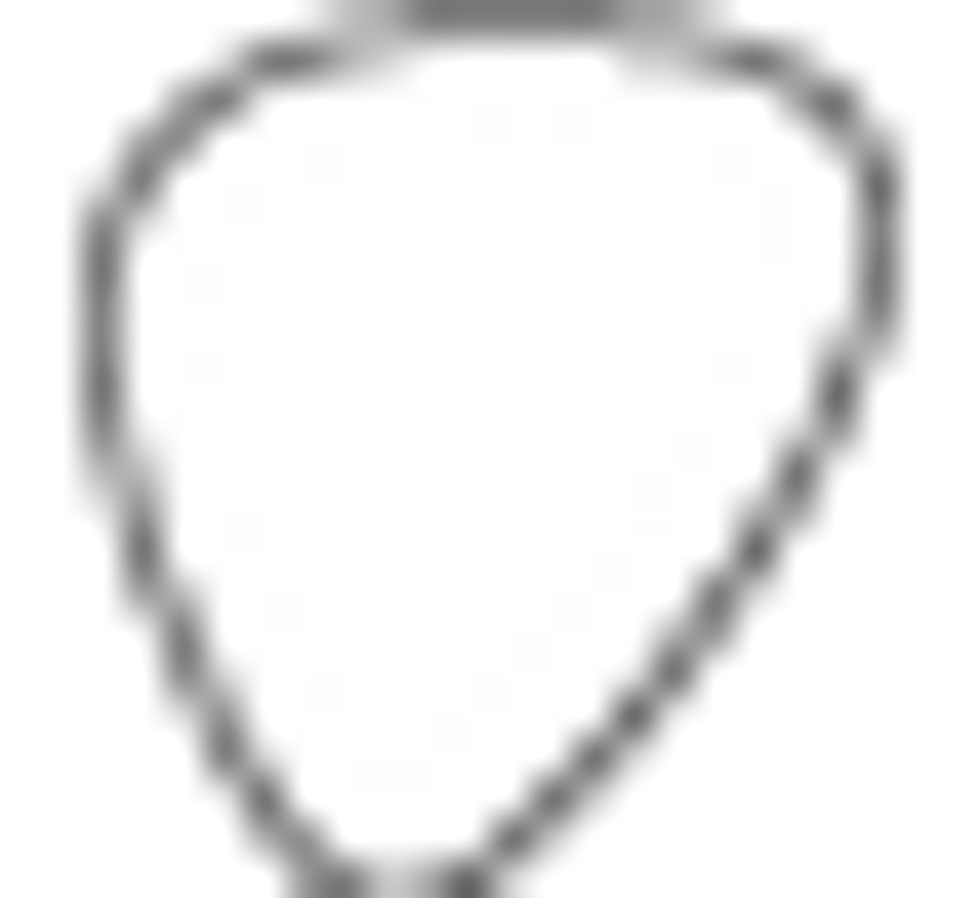 Street:
$299.99
Fender
website.com
The unit's strength is the effects. And the Individual Stompbox mode that overrides the amp models so you can use the unit as a standalone effects unit is a really appealing function of the Mustang Floor for how good they are. The overdrives are smooth and highly tweakable, almost to the point where it's easy to apply too much of one control if you're not careful. Modulation effects are outstanding too—especially the excellent-sounding chorus and delay models, which add dimension when the tone is a bit flat.
The Mustang Floor is capable of crafting some seriously brutal distortion tones, in addition to sitting pretty well in early '70s classic rock scenarios. Getting the low end to behave itself can be the biggest hurdle. When I stuck with the Marshall-influenced models it's relatively easy to keep clarity intact. In fact, cranking the preamp gain and dropping the Ibanez's volume control yielded some of the best blues-rock overdrive tones in the unit, most of which that also had a really responsive midrange snarl. Heavier tones were harder to reign in though, mostly because the low end that the Mustang's software generates for models with copious overdrive borders on the colossal—especially with the American '90s and Metal 2000 models. And even though the patches containing these models were great starting points, a lot have sub tones that can overpower the signal. In thrashier applications I had to keep the Bass down to around 10 o'clock or lower, just to keep it tight underneath the mids and treble frequencies.
The Verdict
The Mustang Floor can make you look and sound like a pretty resourceful guitarist. And it's a great deal too. The tones often reveal a digital edge, but the convenience, superb effects, and rugged build merit high marks. If you're a fan of the Mustang modelers—or just need a solid, portable modeler for quick direct recording or stage use—it's more than worth a look.
Boss GT-100
Boss has been a major player in the multi-effects game for decades. So they've had a lot of time to research and deduce how to design a floorboard that combines versatility, tone, and ease of use. The GT-100 is the follow up to their popular GT-10 processor, but it's much more than just a simple update from its previous model. All of Boss's COSM amp and effect models have been completely redesigned and re-engineered from the ground up—along with new amp models—and the rig is driven by a new, higher-horsepower DSP chip that's designed to replicate the nuances and tonal intricacies of the amps and effects that it models.
Simply put, there's a lot going on underneath the GT-100's hood. Each patch begins with one of 25 different amp models that range from the cleans of a vintage Fender Twin Reverb to warm leads influenced by the Mesa/Boogie Mark series and late '60s Marshall Super Lead, and the raging drive of a Mesa/Boogie Dual Rectifier, Peavey EVH 5150, and Soldano SLO-100. Eight of the amp models are custom models built by the engineers at Boss, and serve up tones that the company claims are either difficult or impossible to achieve from standard tube amps—such as a high-gain stack model that smoothes out common uneven frequency response and a Marshall-influenced overdrive that's been remodeled for more punch and smoothness. Each model can be combined with a chain of 51 effects, ranging from delays, reverbs, distortions and overdrives, modulators, and some pretty zany-sounding pitch shifters. What's more, you can set up to 12 of these effects to run in any order before or after the amp model, and also split the signal into two separate feeds for thickening up the tone—essentially building a virtual dual-amp rig. Top this off with an easily accessible looper, dual-mode switching for both amps and effects, an assignable expression pedal, and a plethora of connection options—including USB in and out for direct recording and patch configuration—and the GT-100 adds up to a formidable recording and performance unit.
As intimidating as the GT-100 looks, I really had no issues getting to know the operating system and finding what I was looking for. This is, without a doubt, one of the easiest-to-use floorboard processors that I've come across in a long time. After connecting the unit to my iMac via USB and plugging in an Ibanez JS-1000, I started playing with the first bank of pre-programmed patches—which sounded good, if occasionally uninspiring. They are good stepping stones from which to work with the unit's other features, however.
Figuring out how to immediately adjust the drive and EQ levels is a snap because Boss was smart enough to include them as immediately adjustable parameters from the pedal's bright, dual LCD screens. If the amp model has a second channel, a turn of the assigned knob below the screen instantly flips you to the core settings of that channel, and it's easy to save settings by simply tapping the WRITE button and setting the basic save parameters, such as the name, where you want to save it, or which patch you want to replace with it.
Setting the effects chain was a breeze, too. After pressing the EFFECT button, the dual screens light up with the chain on the left, and the selected effect's settings on the right. I normally like to put my EQ pedal after the preamp, so all I had to do was twirl the knob underneath the word SELECT on the effects chain LCD until I found the EQ effect and turn the MOVE knob until the effect dropped itself to where I wanted it in the chain. It's simple, efficient, and very little fuss.
Tone-wise, the GT-100 has its strengths and weaknesses. I found the mid-gain range of amp models to be more natural and full than the clean and blistering high-gain tones—unusual given how many modelers emulate the more extreme ends of the tonal spectrum best. Yet with the Ibanez and the GT-100, I had few issues dialing in fat, rounded overdrive with great body and definition—provided that I didn't turn the gain levels up too high. The flip side is that nearly all of the amplifier modes and distortion emulations exhibited some woofiness and congestion when pushed hard. Thankfully there's a workaround—setting up a dual-amp rig with less amounts of gain set for each one.
Ratings
Pros:
Tons of connection options. Great modulation effects and mid-gain tones. Reacts well to playing dynamics.
Cons:
Clutter and congestion with more extreme distortion settings.
Tones: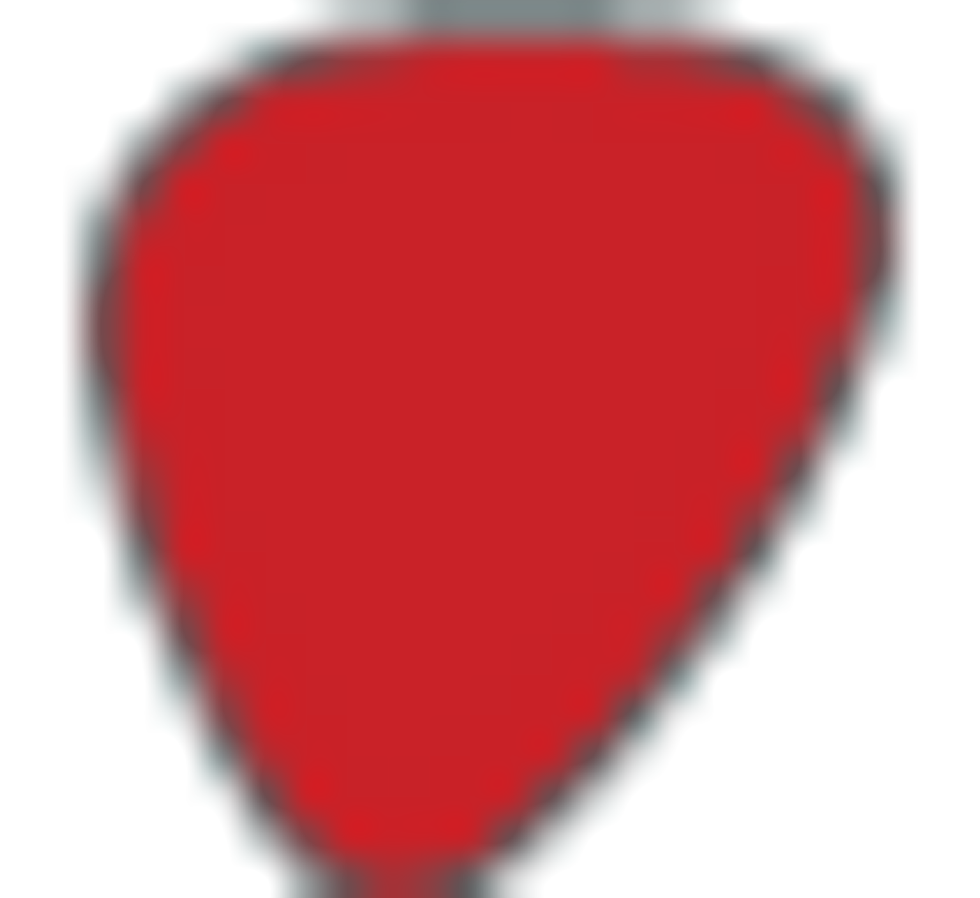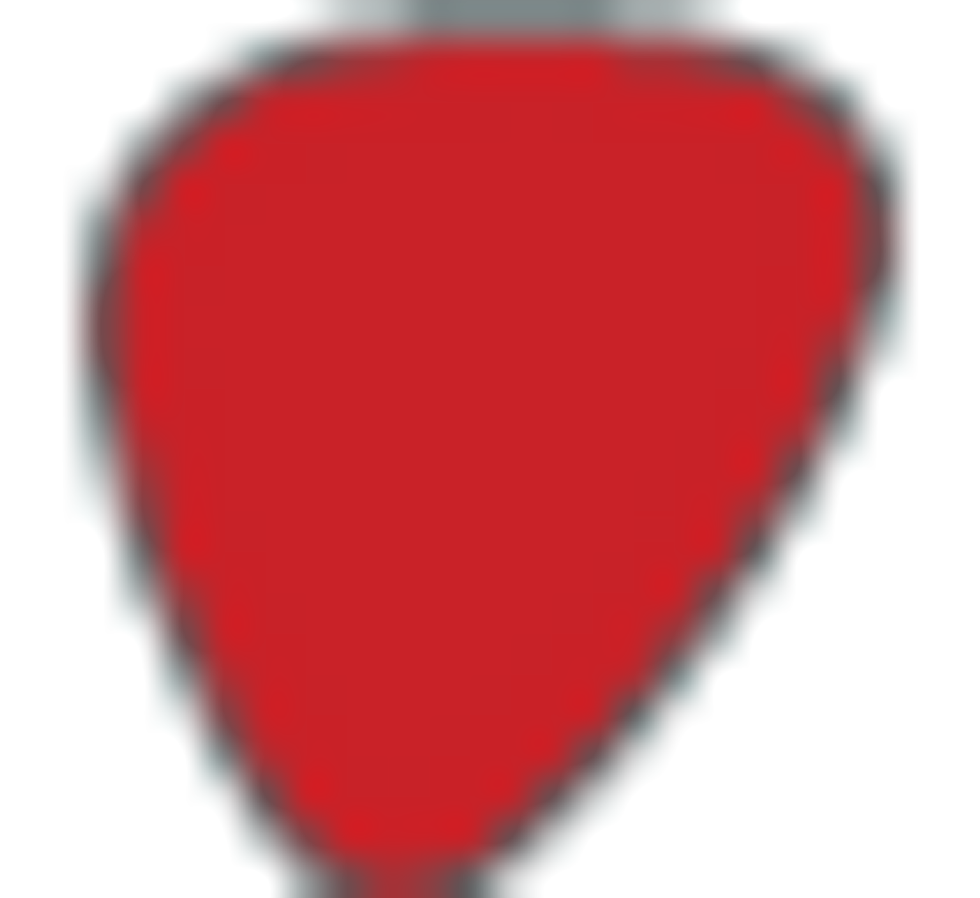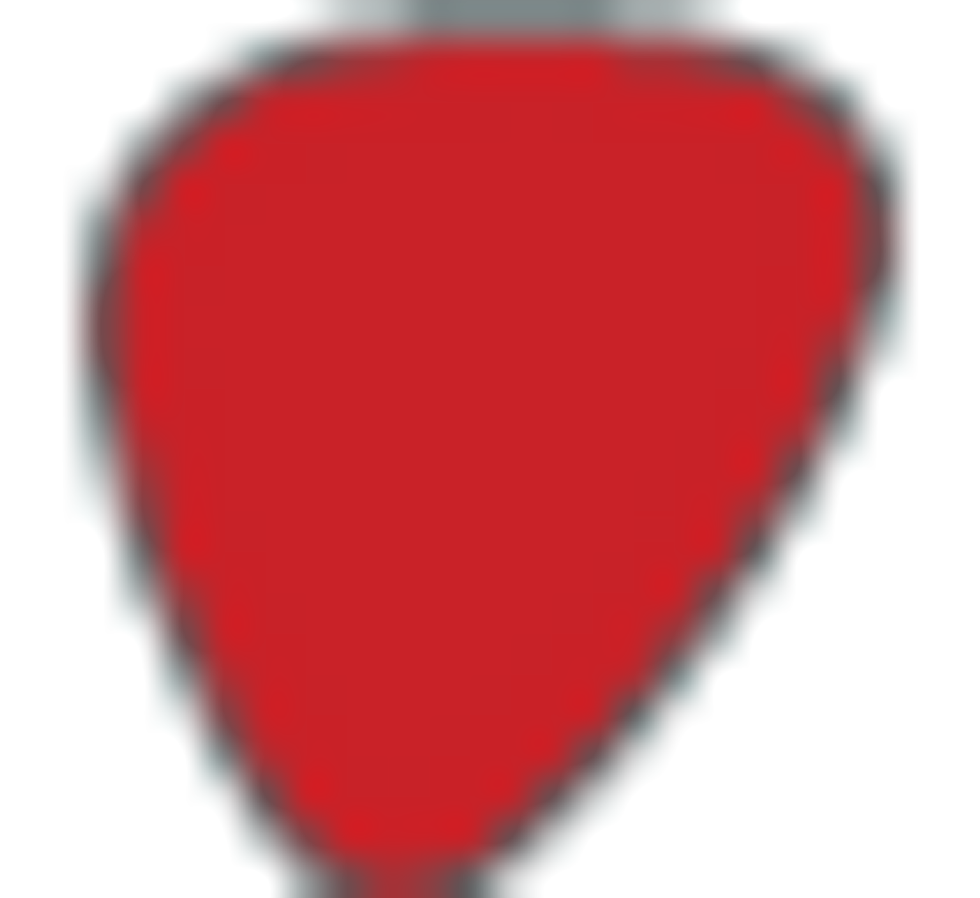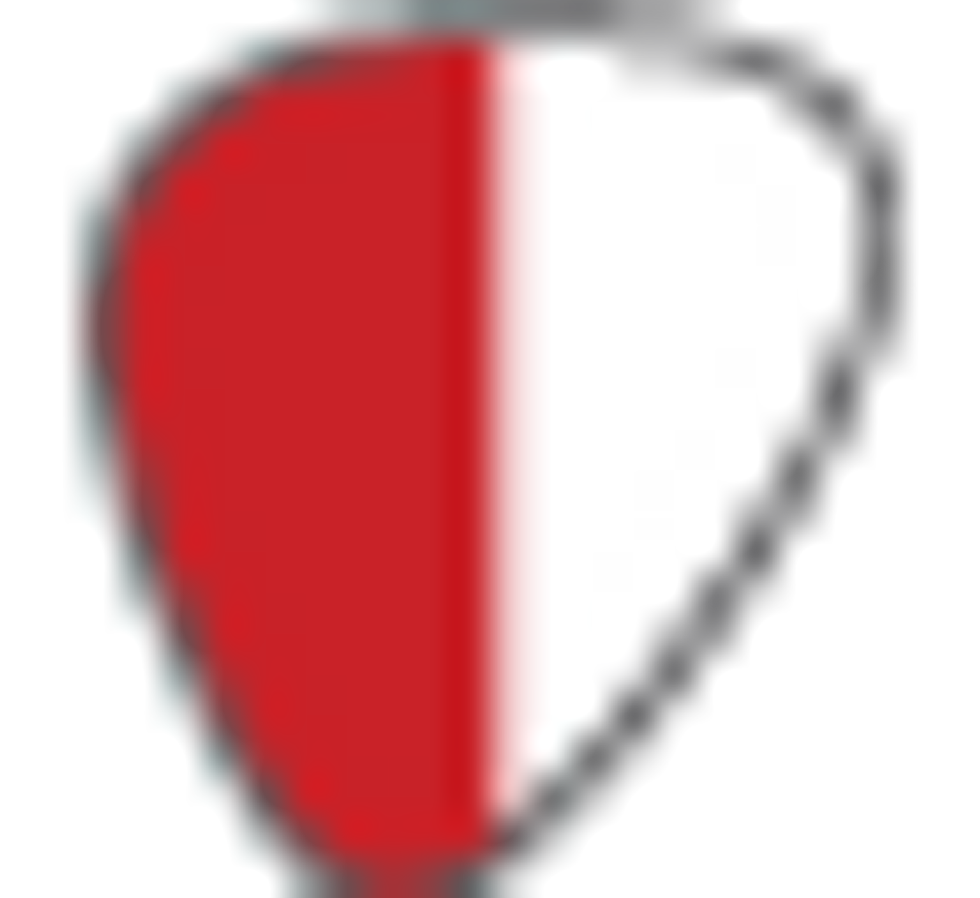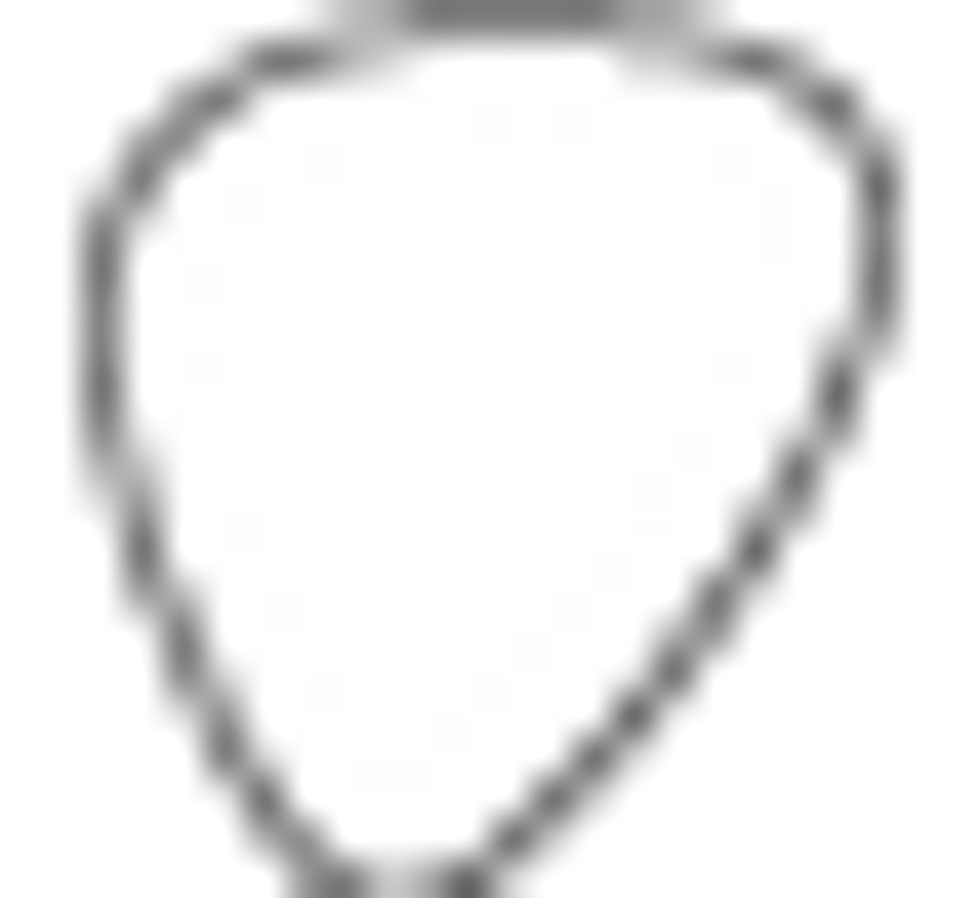 Playability/Ease of Use: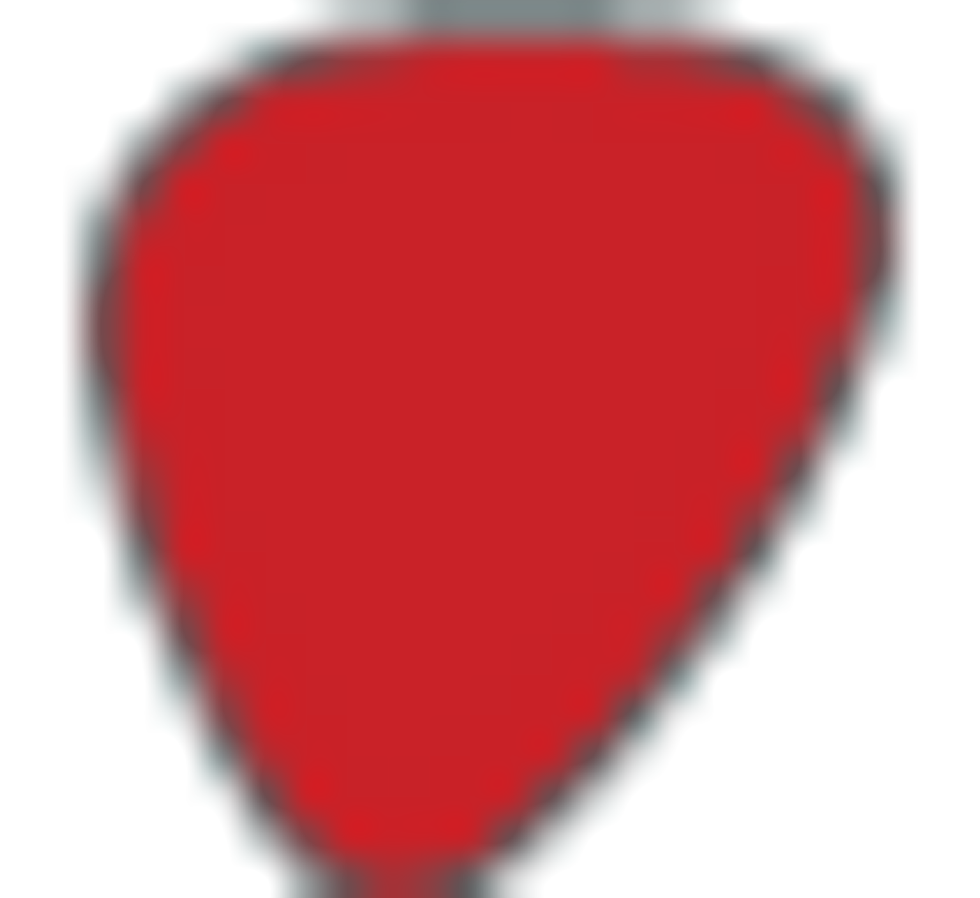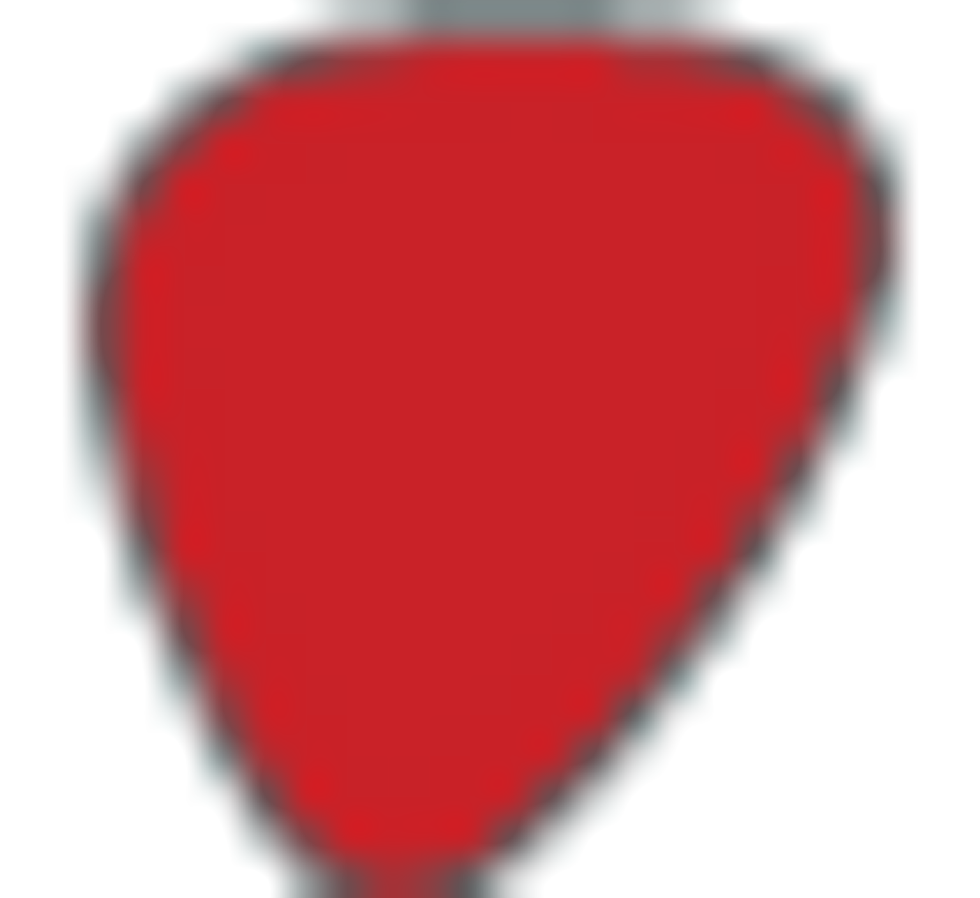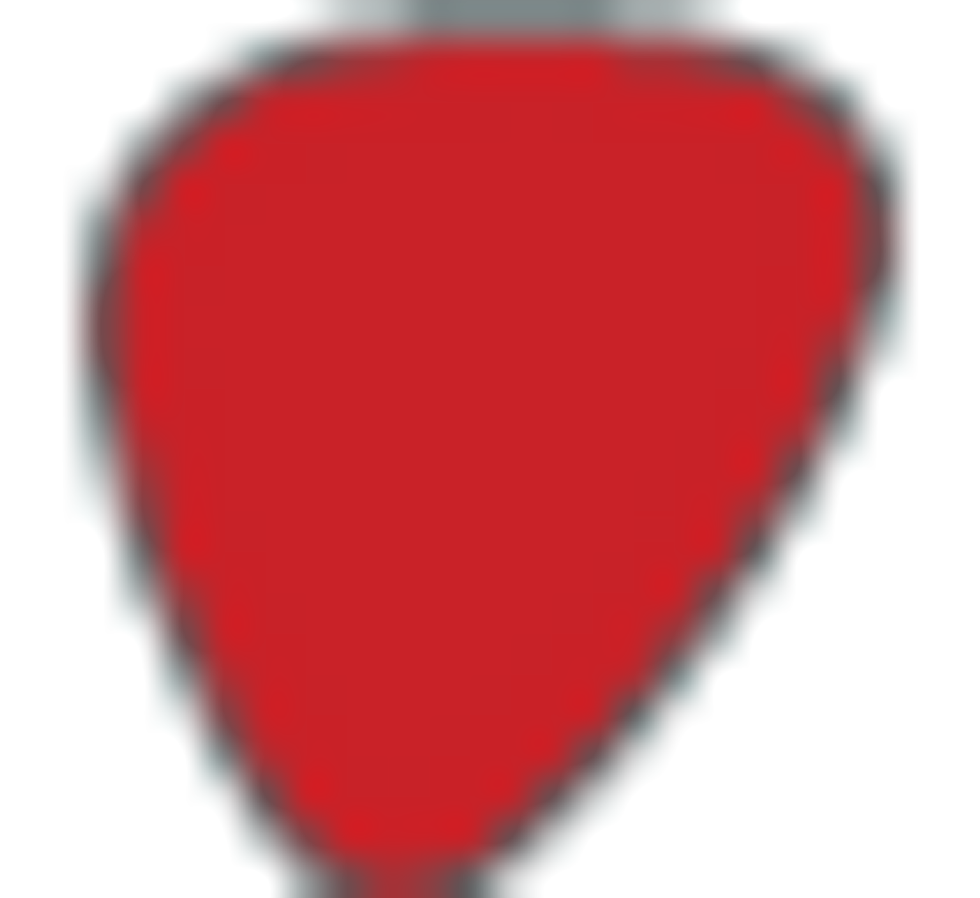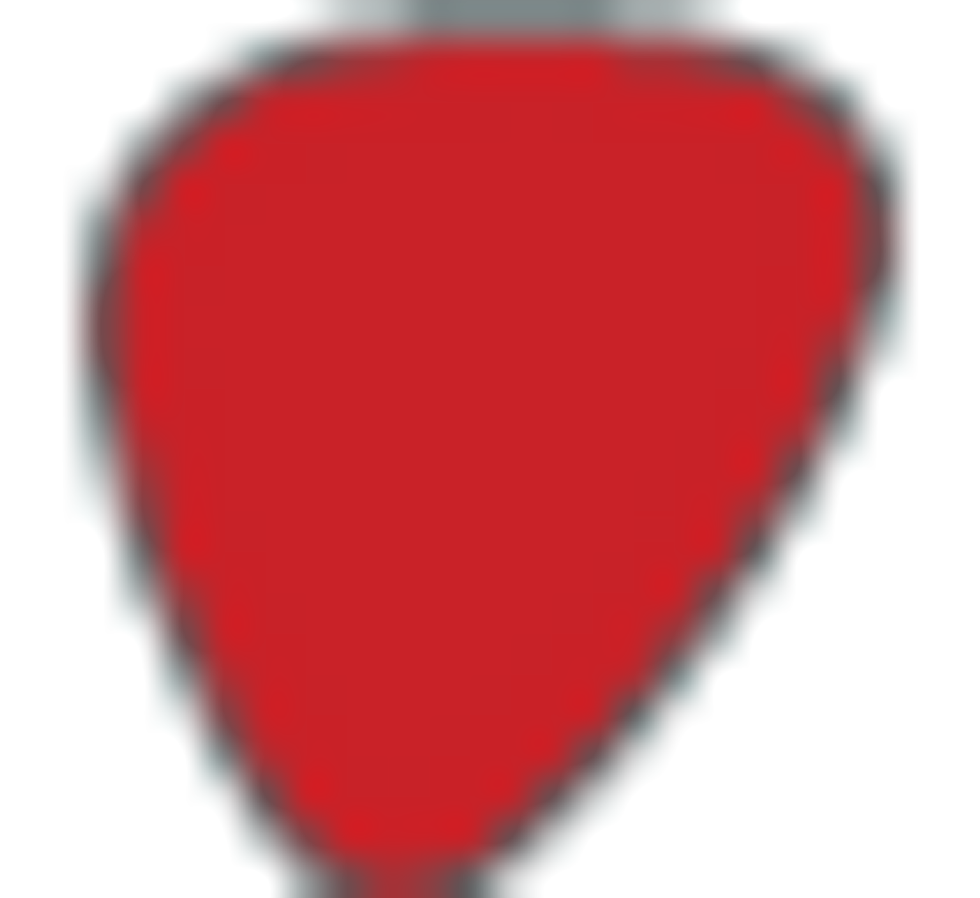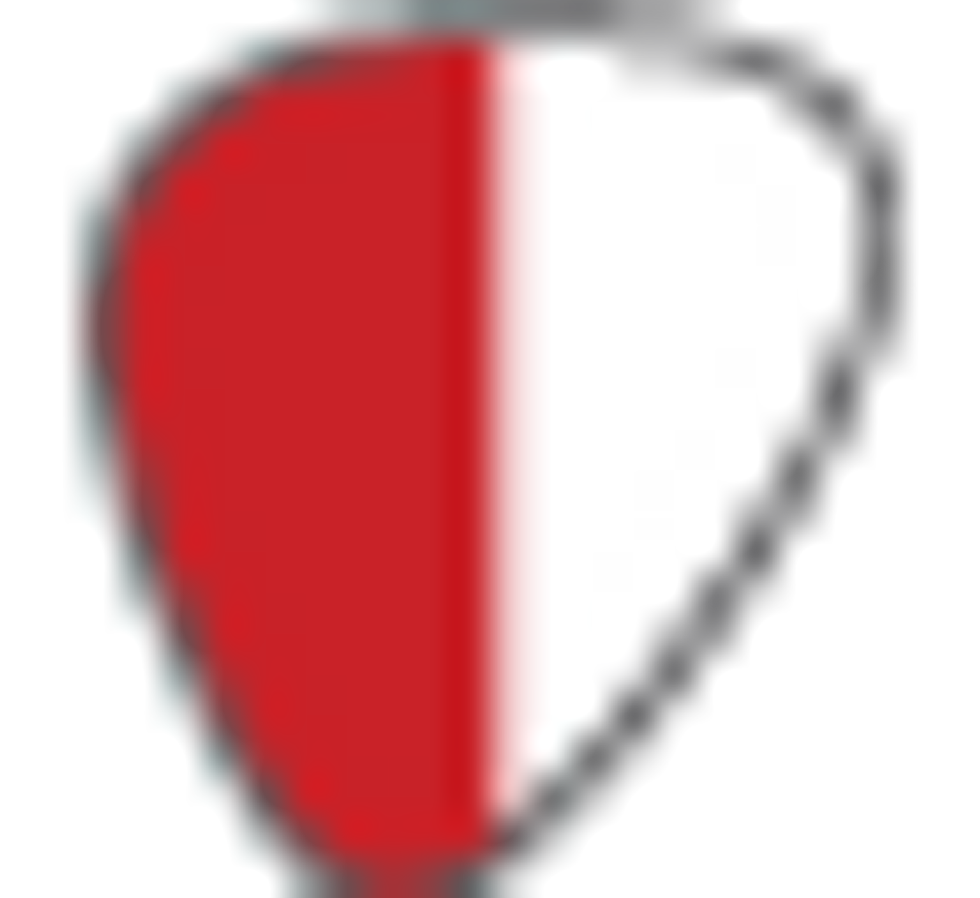 Build: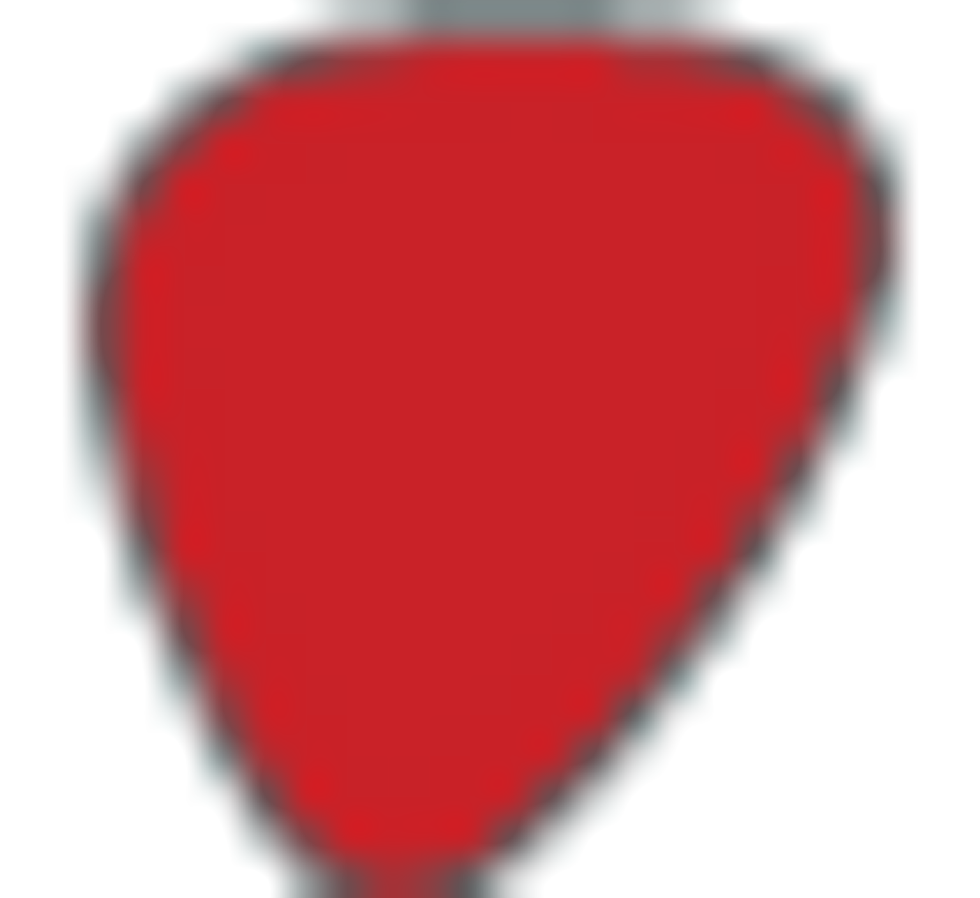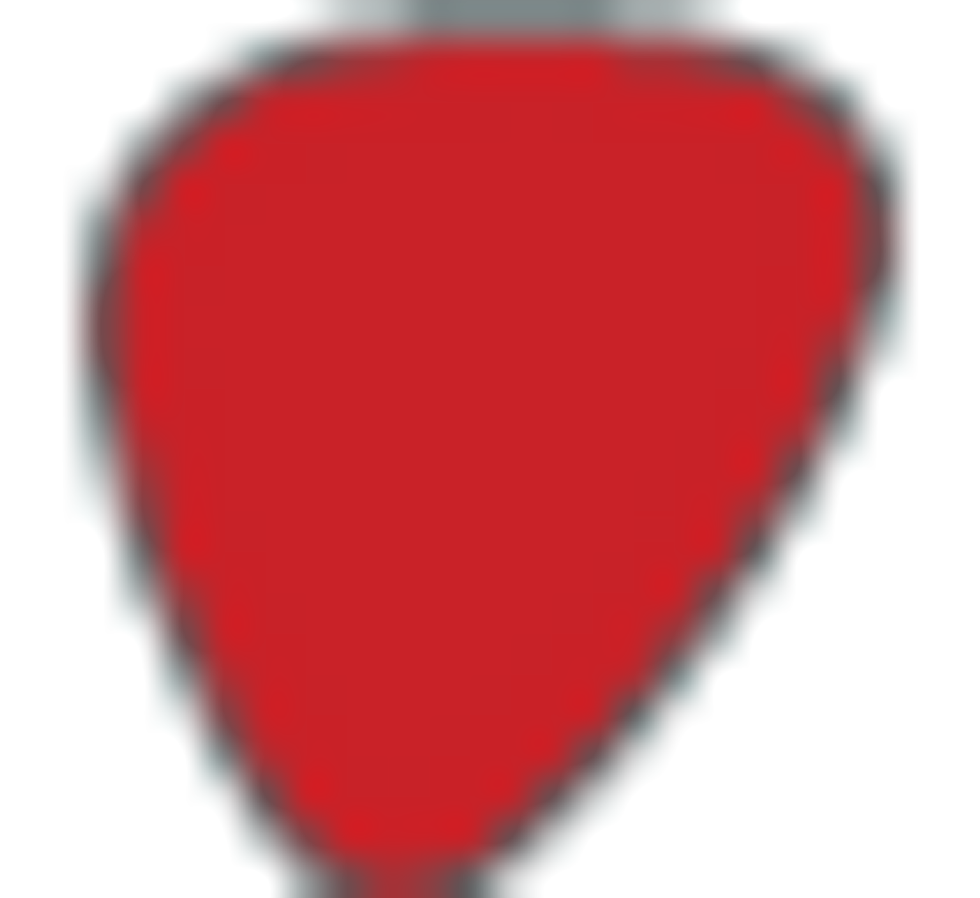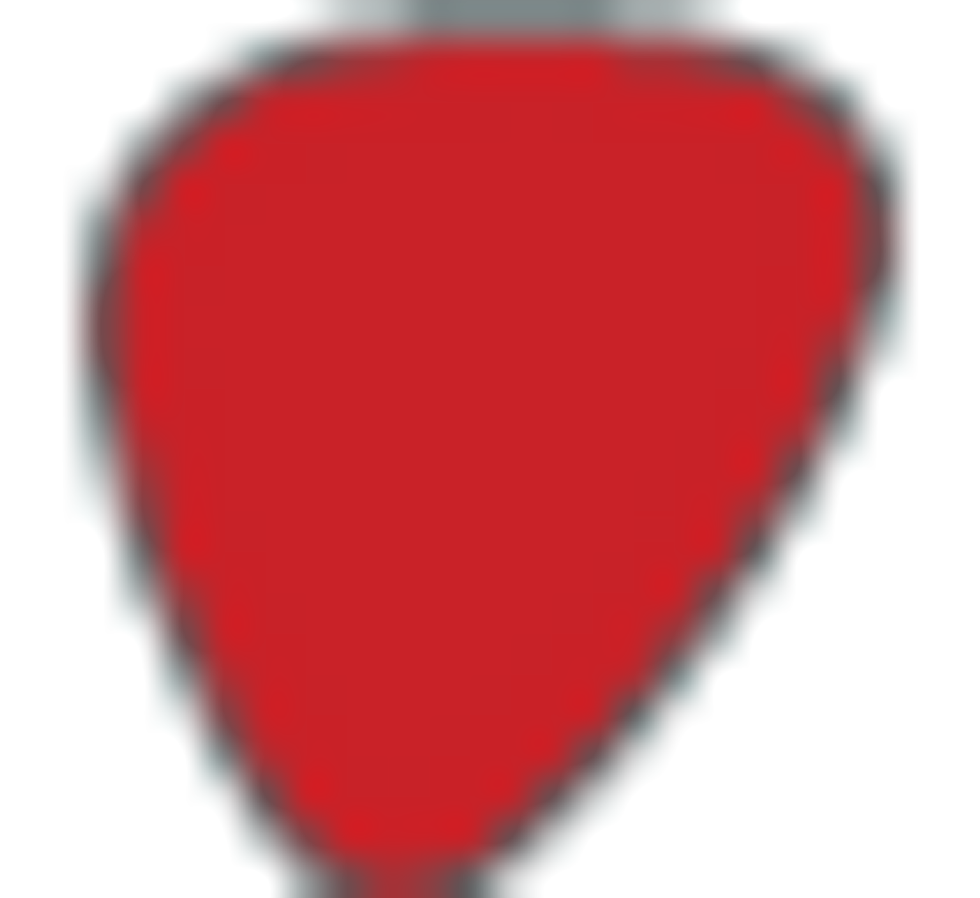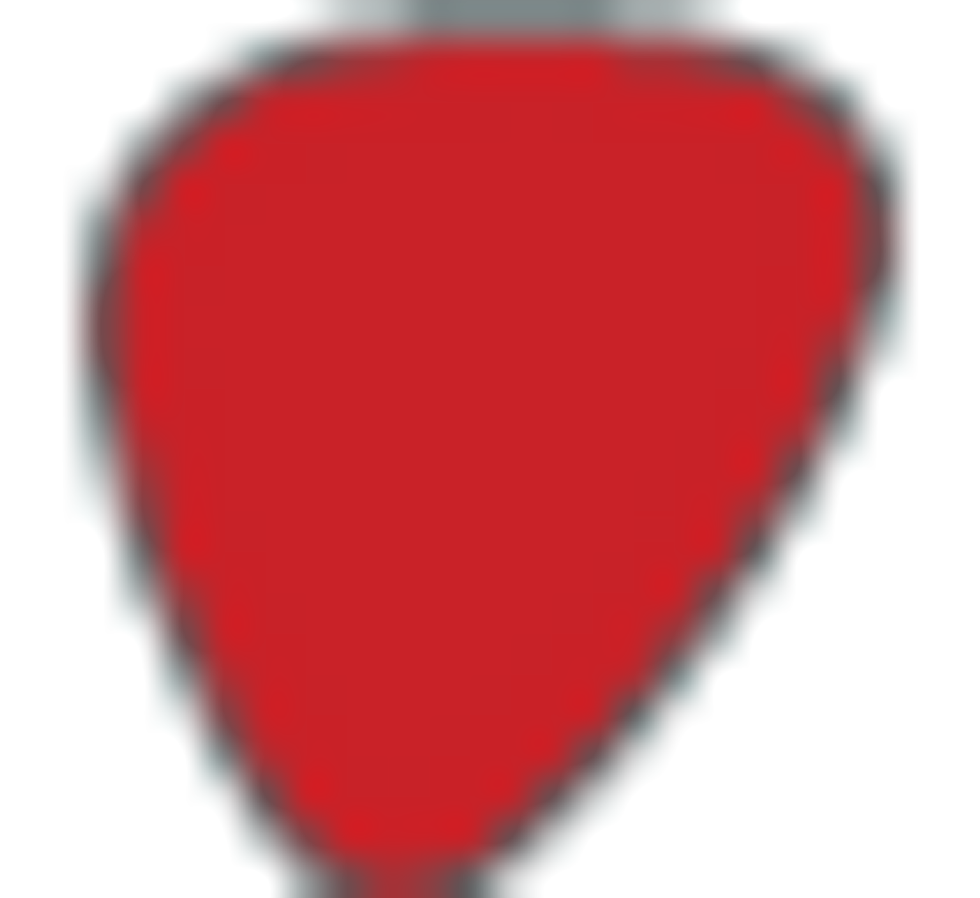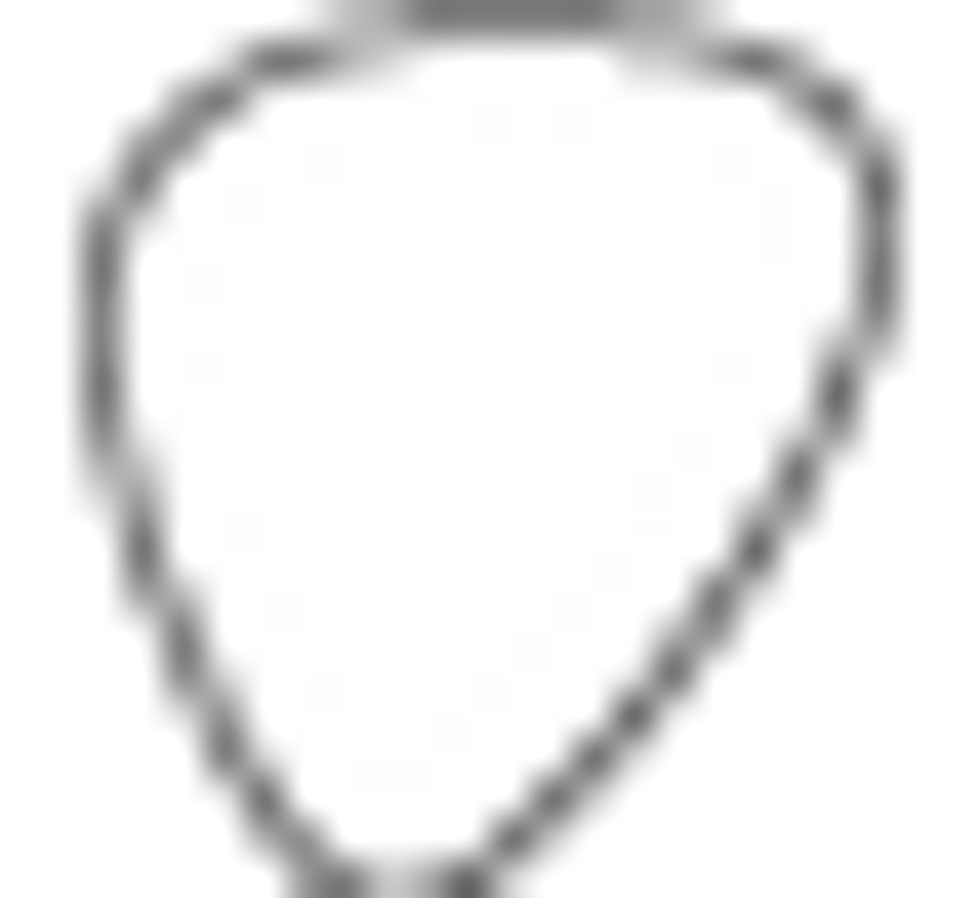 Value: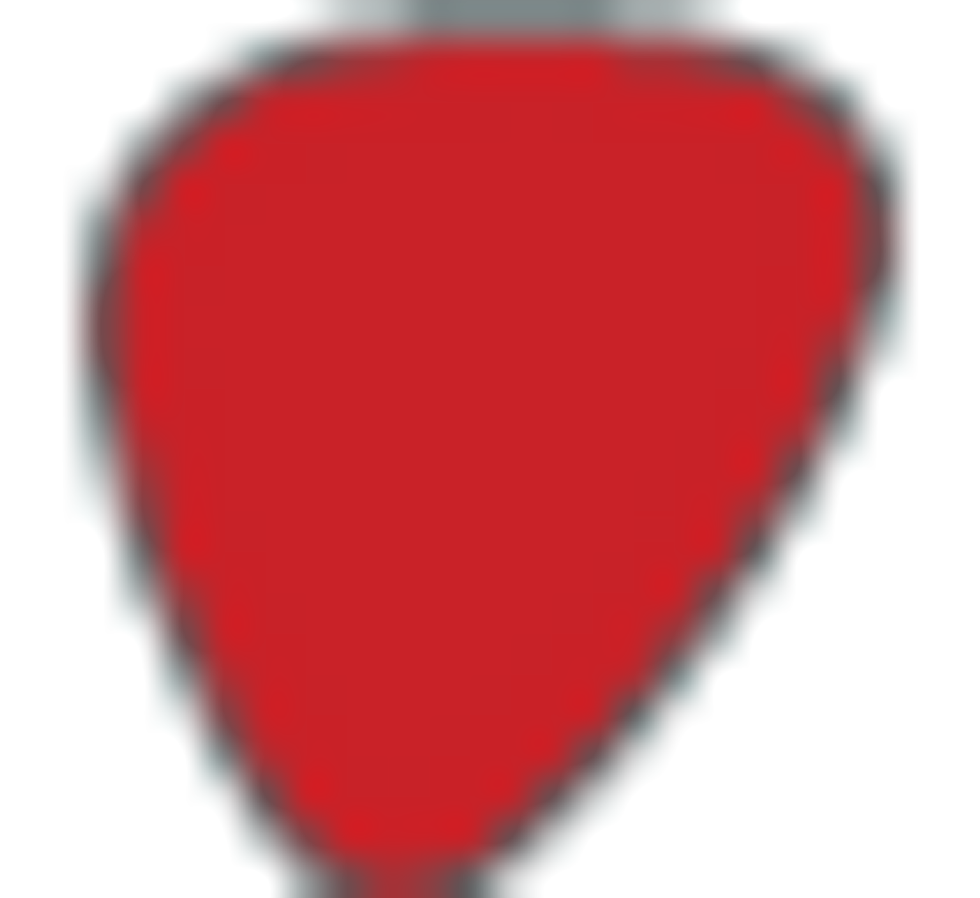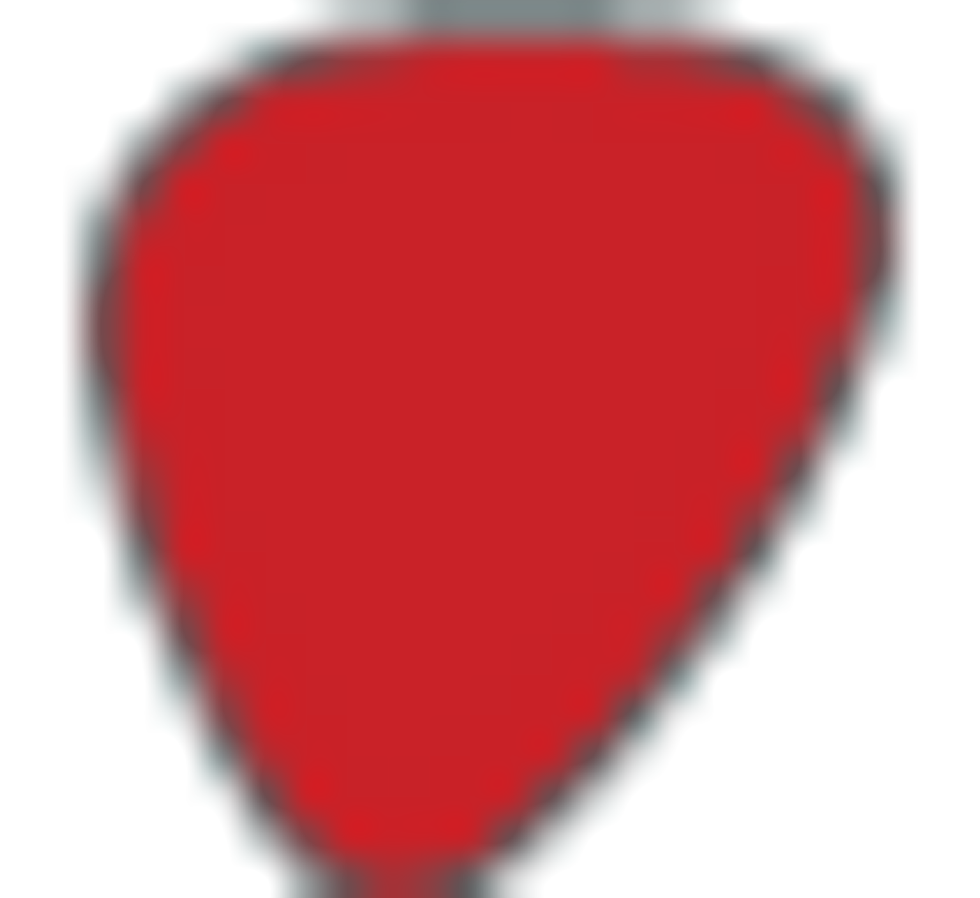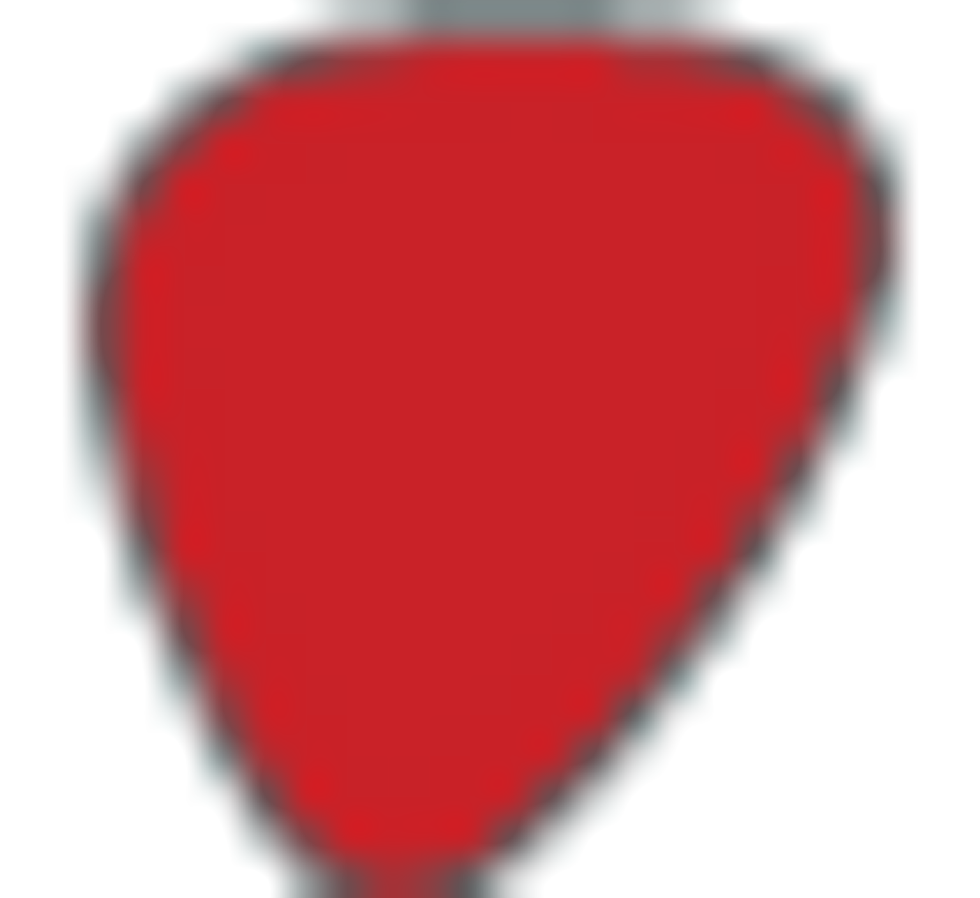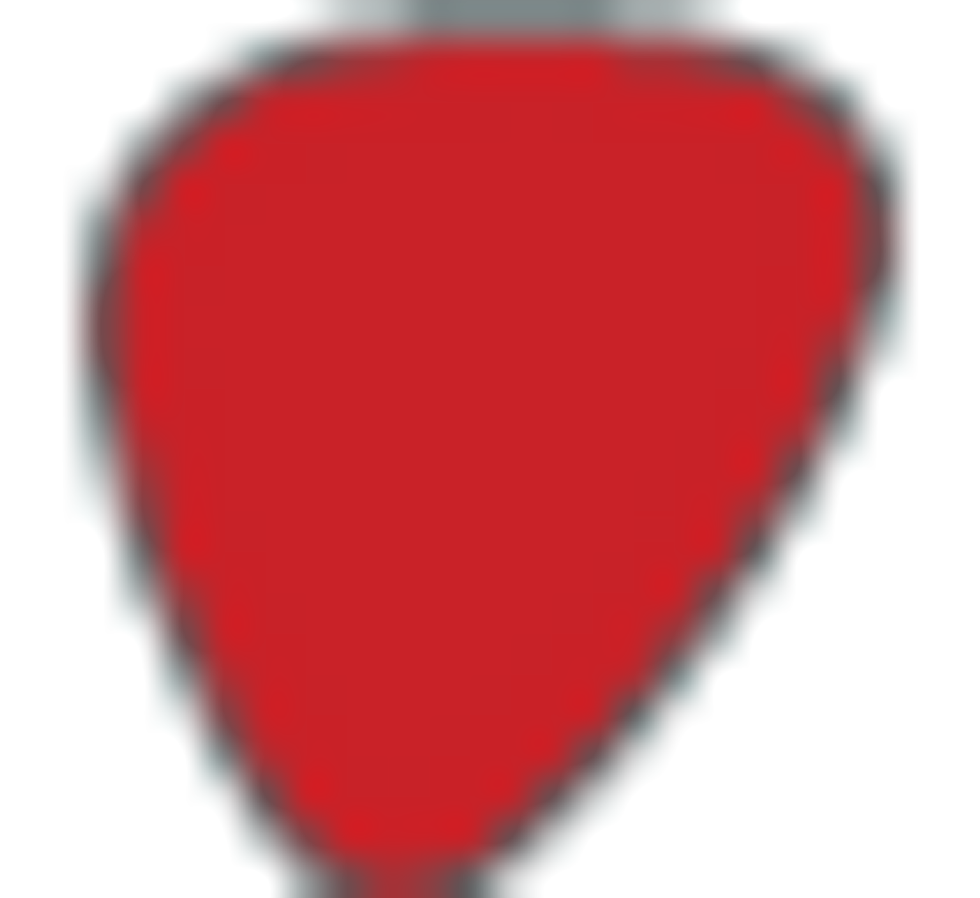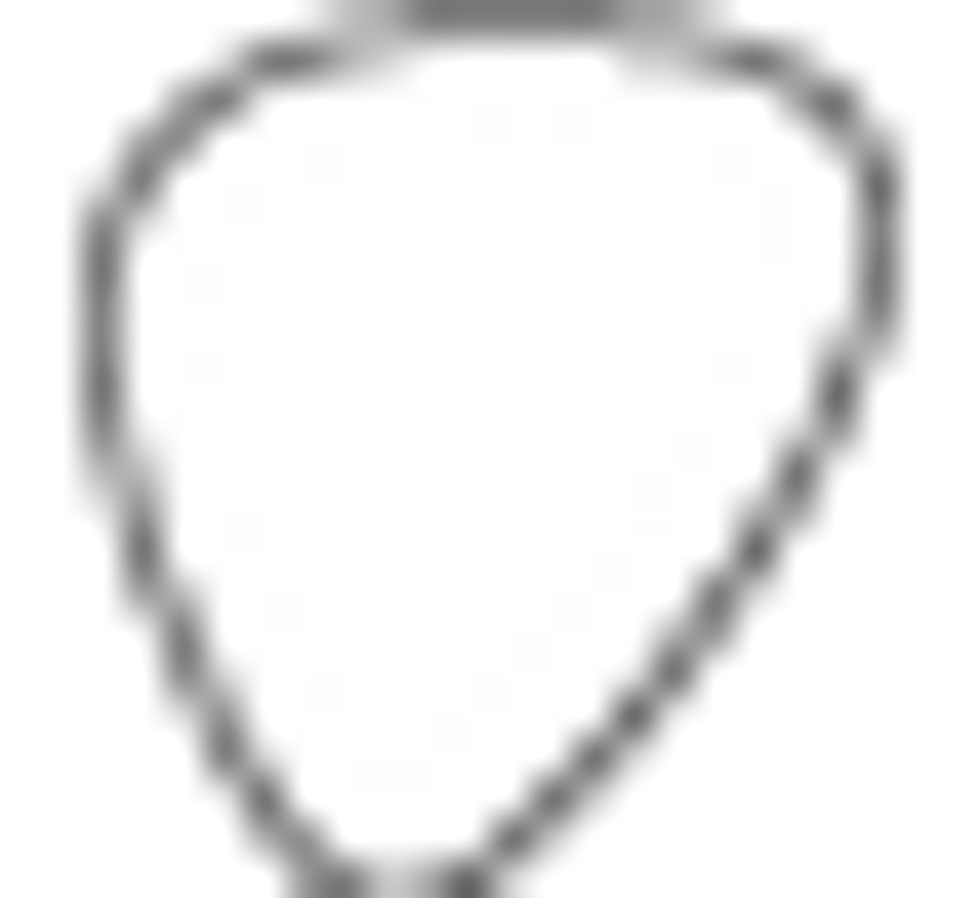 Street:
$549
Roland Corporation
bossus.com
On the other end of the scale, I was able to coax some pretty nice cleans from the GT-100's array of amp models, especially from the Vox AC30 and highly-accurate Roland JC-120 models. Each was fairly sensitive to changes from the guitar's volume knob and reacted accordingly by smoothing out the highs and mids.
If you make extensive use of effects, the GT-100 is an absolute monster. Overdrives and boosts reacted accurately to most of the amp models—delivering more grit and drive and a rounded midrange. Modulation effects ranged from cool and conservative choruses to stunning, synthetic soundscapes (Seriously, try running a mix of the Slicer and Pitch Shifter into a ton of reverb. It's amazingly ethereal). The heavier distortions and fuzz models sounded good when set more conservatively, but were rather difficult to keep defined at more aggressive settings.
The Verdict
Boss's GT-100 is certainly a positive evolution of the GT-10. It has limitations—most notably if you're a heavy player that uses a lot of extremely distorted settings. That limitation aside, it's an immensely powerful tool for shaping your tone, has excellent mid-gain and clean tones and most importantly, reacts to your playing style and dynamic changes. And with the USB direct recording port and a myriad of connection options, and the GT-100 is one of the best options out there for the player who's looking for everything-but-the-kitchen-sink recording and performance multi-effector without the mess and hassle of complicated switching and routing.
ZOOM G5
The look and layout of ZOOM's G5 processor has more in common with a control panel on the Starship Enterprise than with the spare control layouts of the other two floorboards in this roundup. But what looks complex on the surface is all about ZOOM giving players more on-the-fly amp and effect adjustment possibilities, rather than placing the majority of those features in a series of scrolling menus. And compared to the other two processors in this roundup, the G5 has a lot more tools on hand—not just for producing and shaping tone, but assisting in songwriting and riff ideas too.
The G5 has a ton of emulated amps and effects—22 amps and a whopping 102 stompboxes. The amps cover pretty much what you would expect from most modelers—vintage Fender cleans from such hits as the Twin Reverb and Bassman, ballsy British crunch and cleans from a Vox AC30 and a handful of vintage Marshall emulations, and pummeling metal wallop from interpretations of the Mesa/Boogie Dual Rectifier and Krank Revolution 1. They could have stopped there, but ZOOM went a step further and filled the G5's amp coffers with some great boutique choices, such as the Diezel Herbert, Bogner Ecstasy, Carr Mercury, and Matchless DC-30, among others. And while the G5's emulated effects models are populated with common selections such as the Boss CE-1 and MXR Dynacomp, they also include a ton of custom models that are pretty unique, such as delays that are routed in tandem with reverbs, stepped sequencers, reactive resonance filters, and a bunch of other cool gizmos. There's even a separate footswitchable boost that uses a real 12AX7 tube to goose the output with tube warmth and feel. And the unit also includes ZOOM's 3D Z expression pedal, which not only senses up and down movement, but side-to-side as well—making it possible to control effects parameters in wildly different ways.
The G5's British amp emulations were surprisingly accurate – capturing the sag and upper midrange bite that a lot of those amps are known for.

The G5 does a lot of things. Unfortunately, some of that feature richness comes at the expense of being intuitive. After connecting the unit to my iMac with a USB connection and plugging in an Ibanez JS-1000, I was able to call up the first four patches pretty easily, but switch to different banks required some in-depth consultation of the manual (not necessarily a bad thing).
Ratings
Pros:
Tons of emulations and effects. Great Marshall and Vox models.
Cons:
Interface can be a bit cumbersome. Some amps and effects have cold tonalities.
Tones: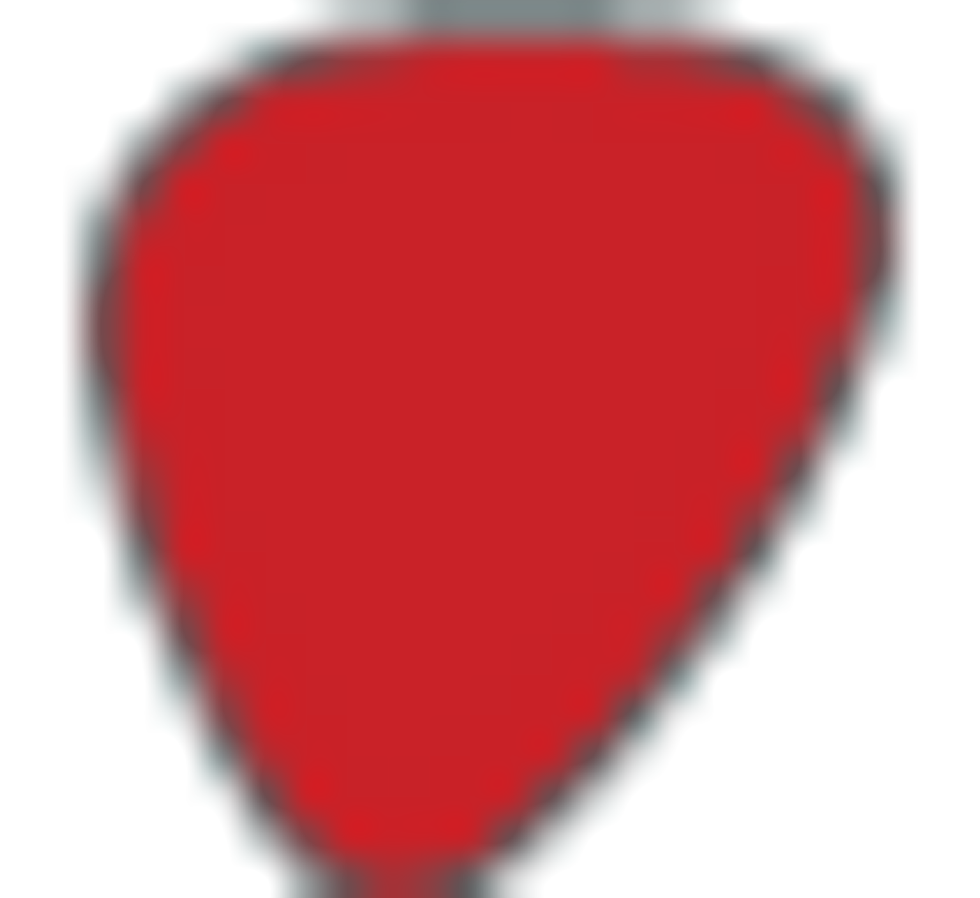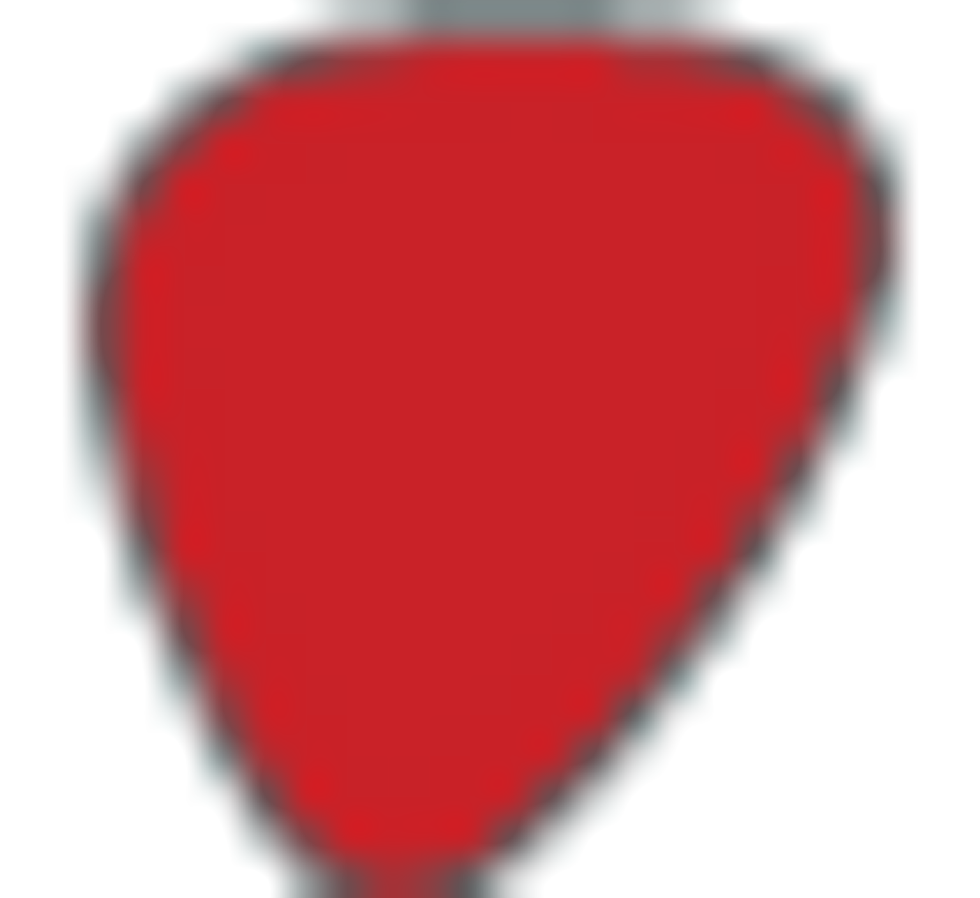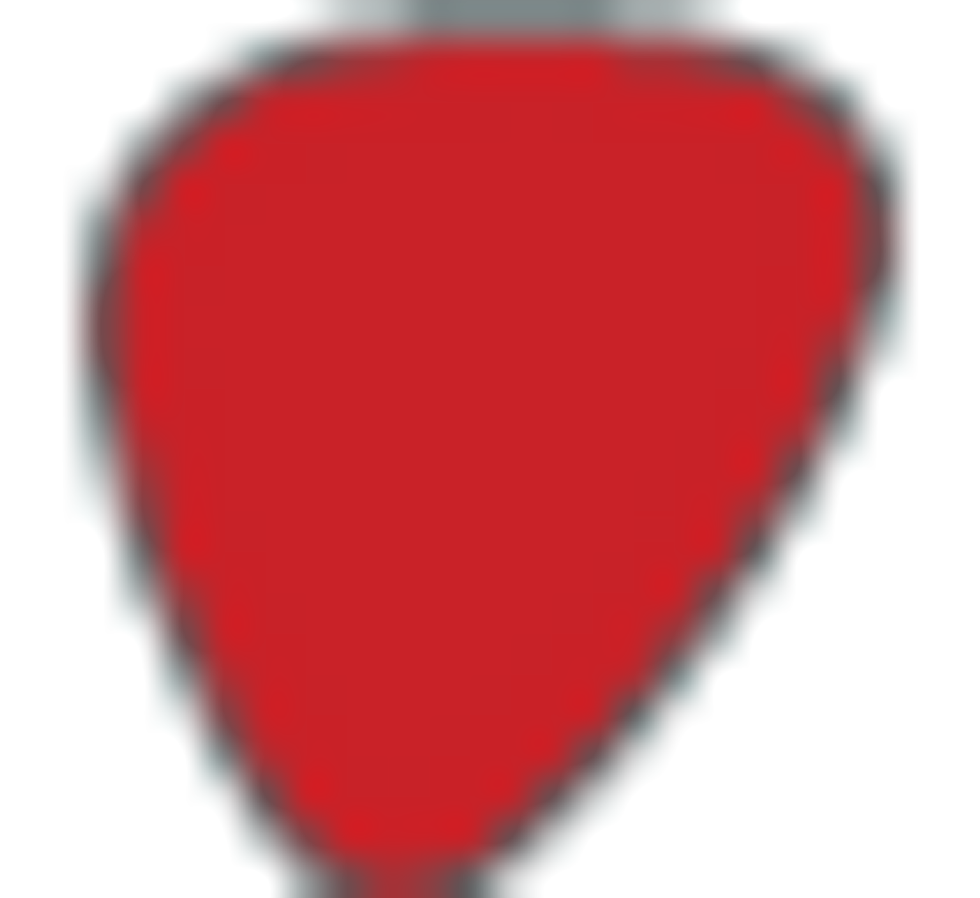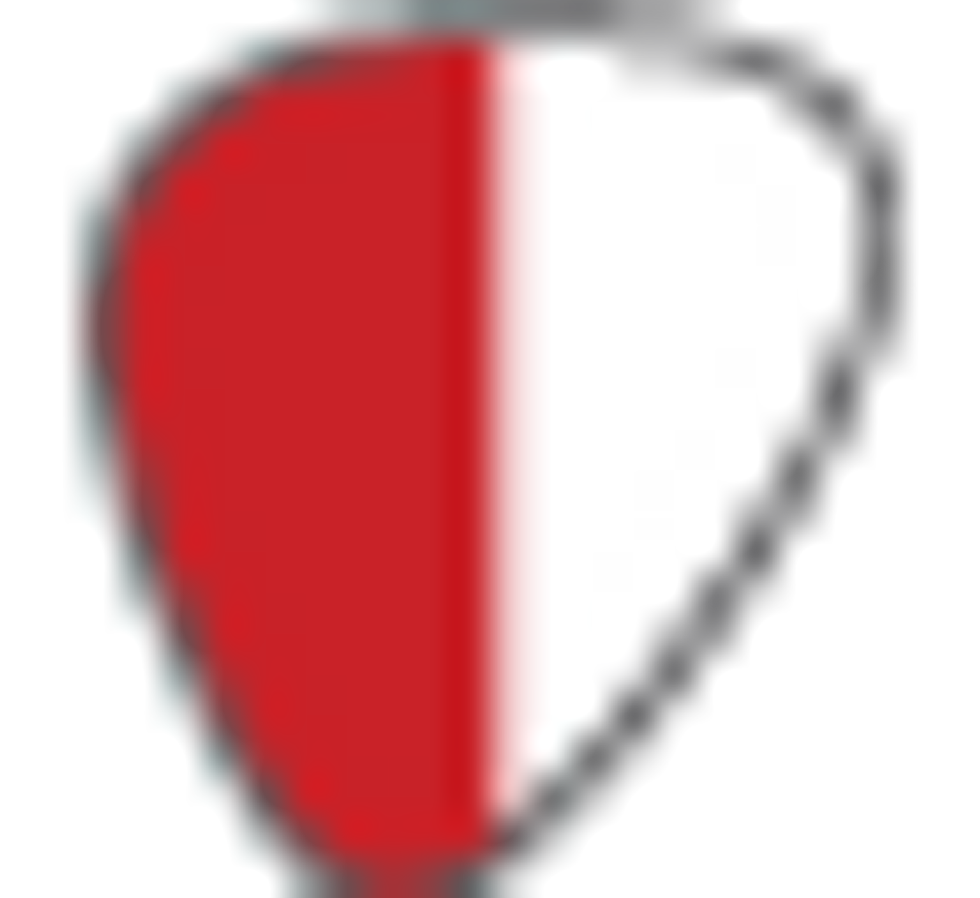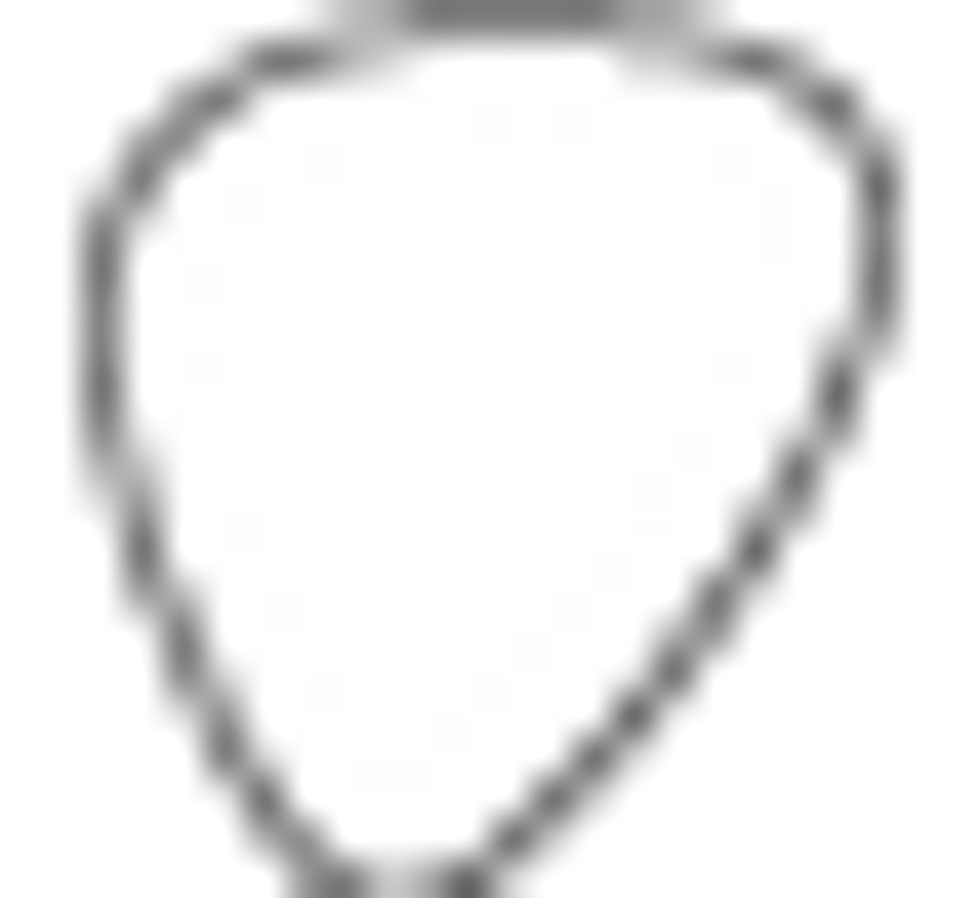 Playability/Ease of Use: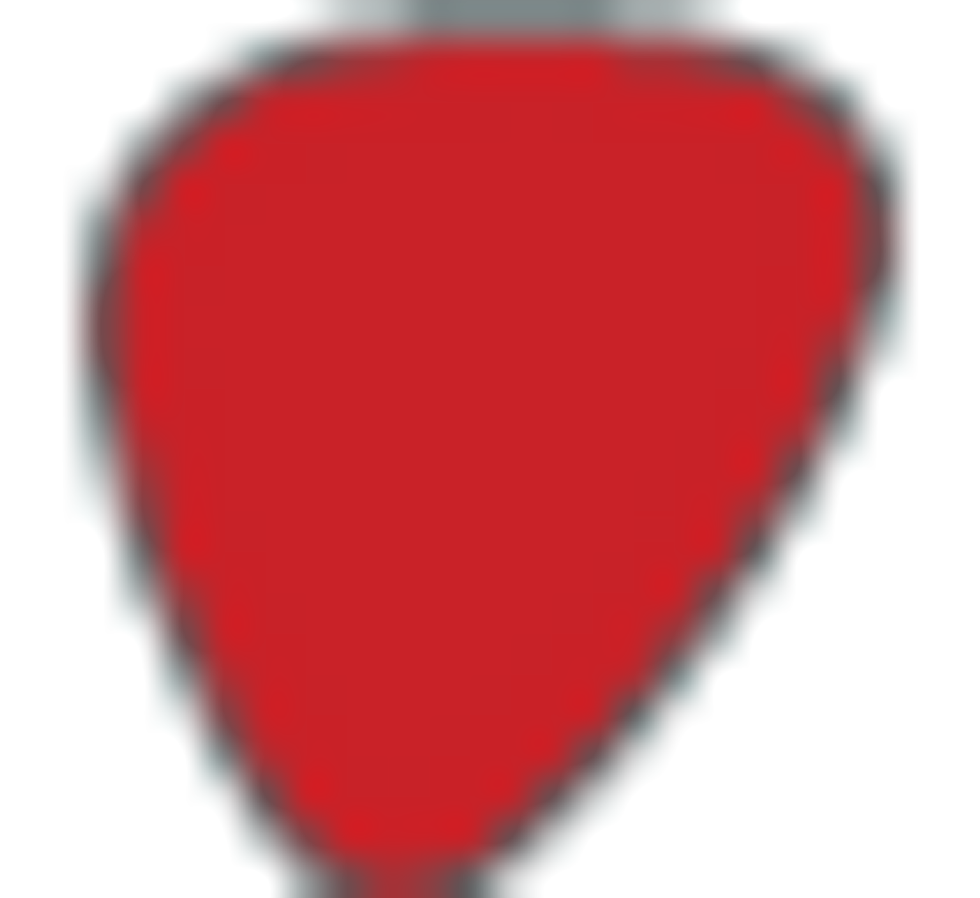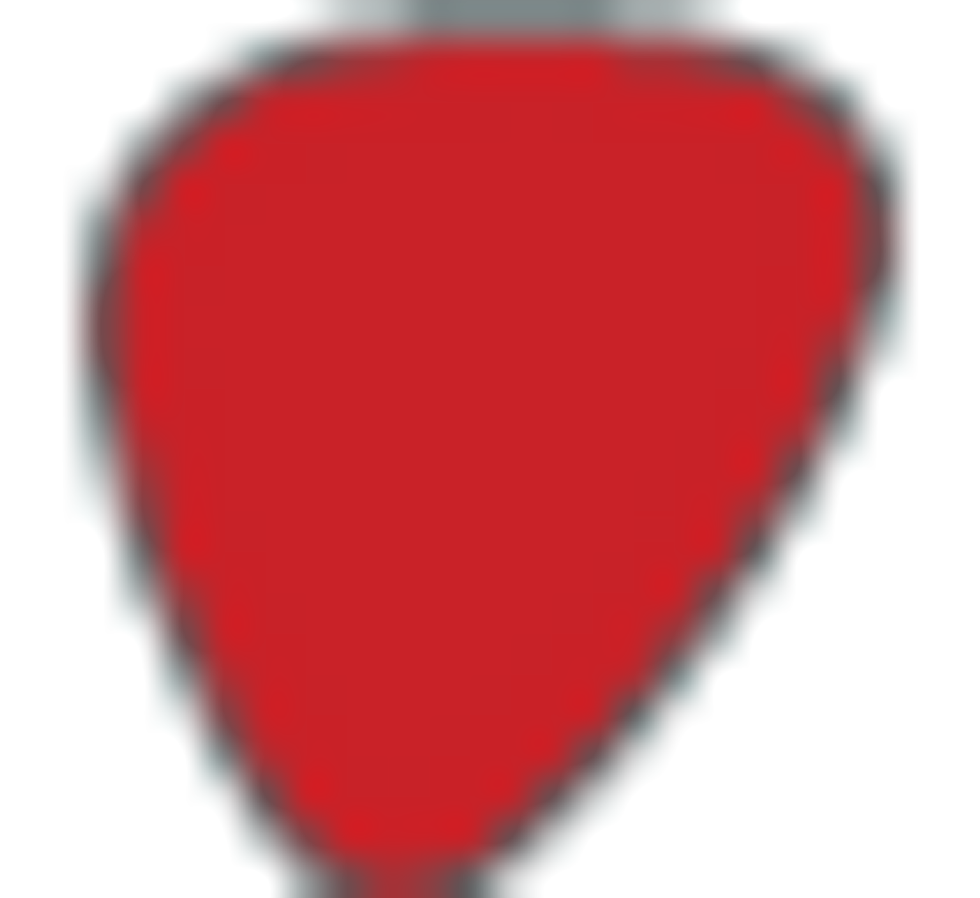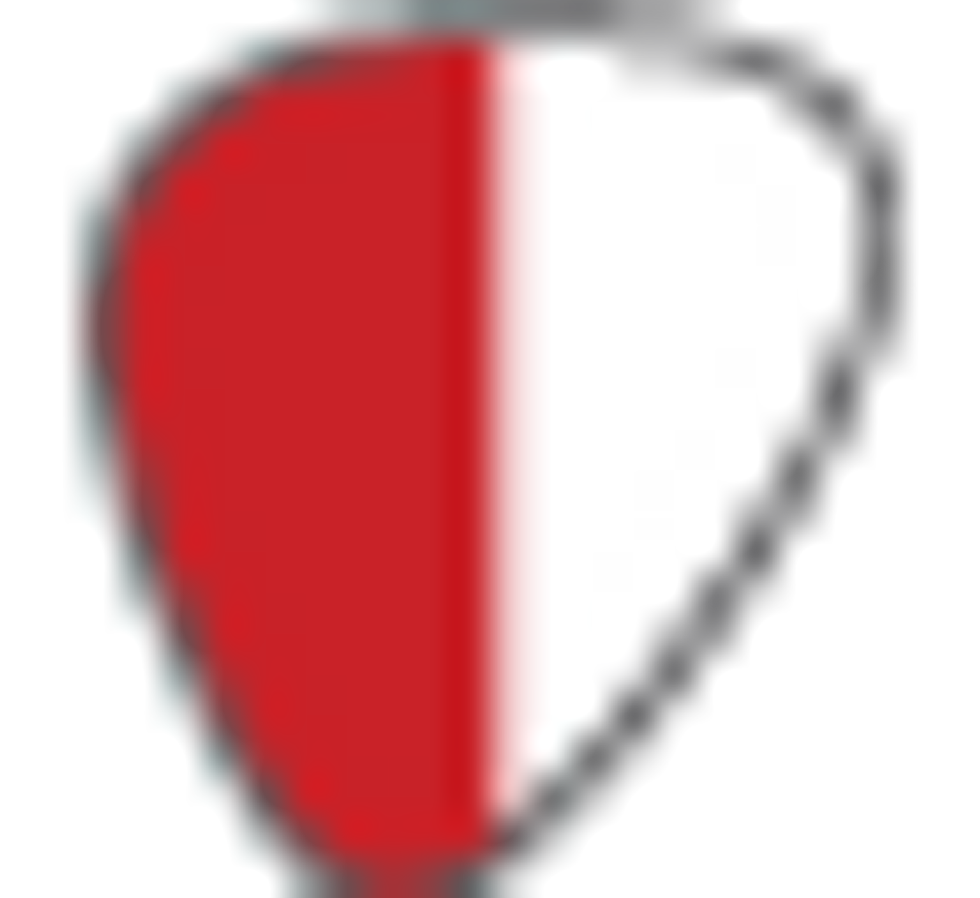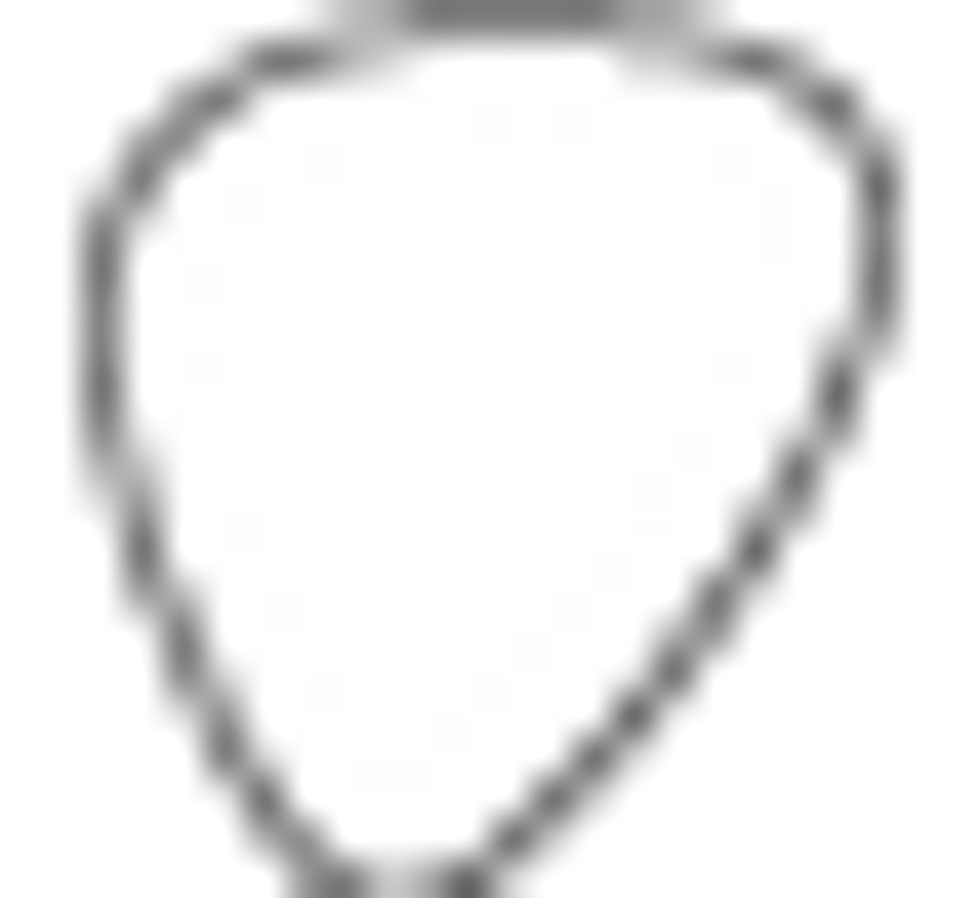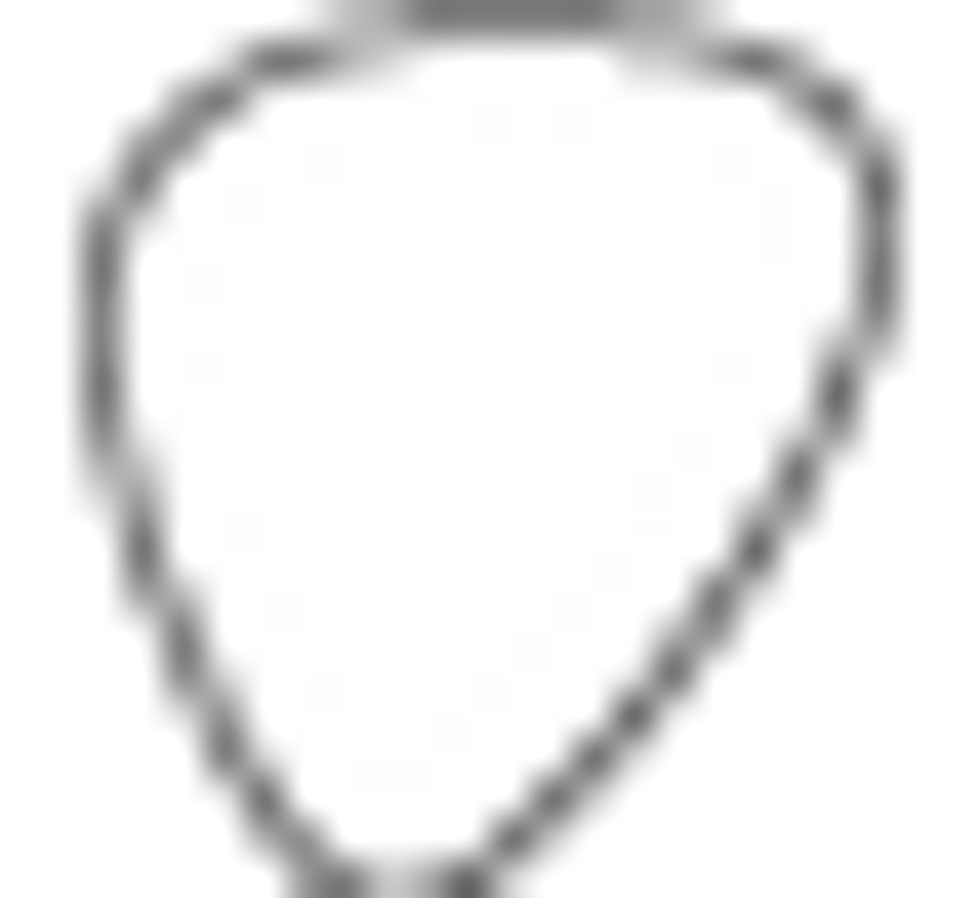 Build: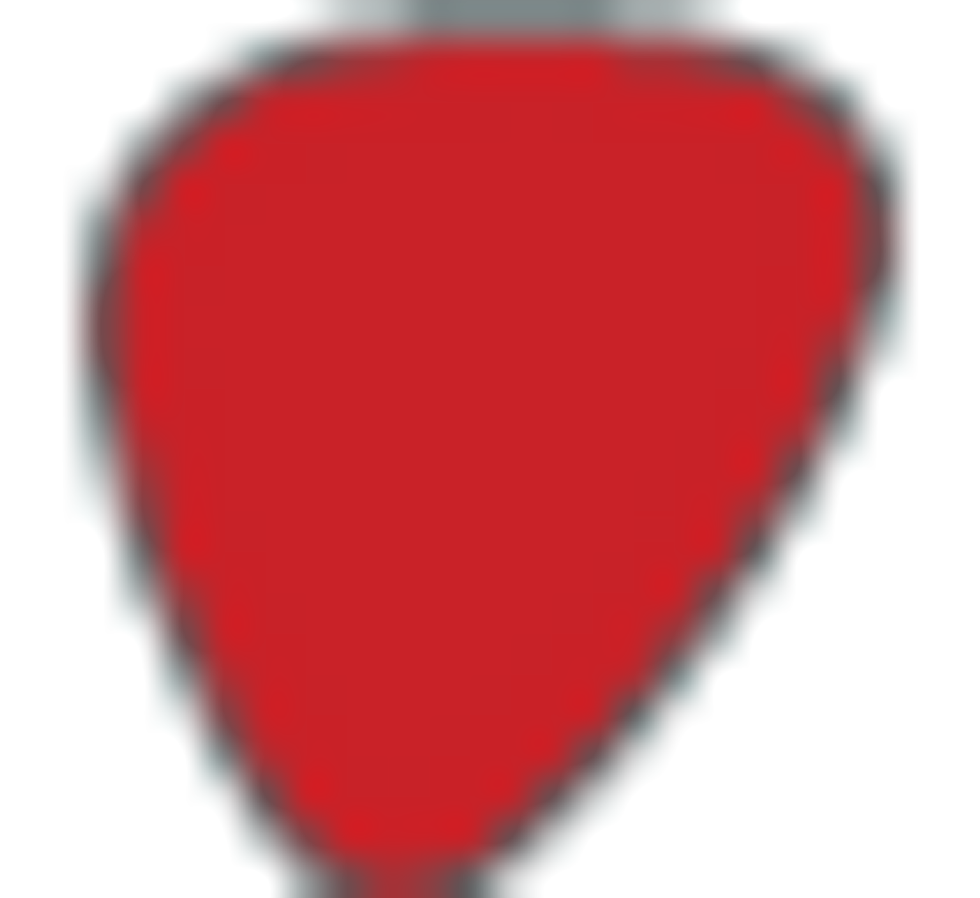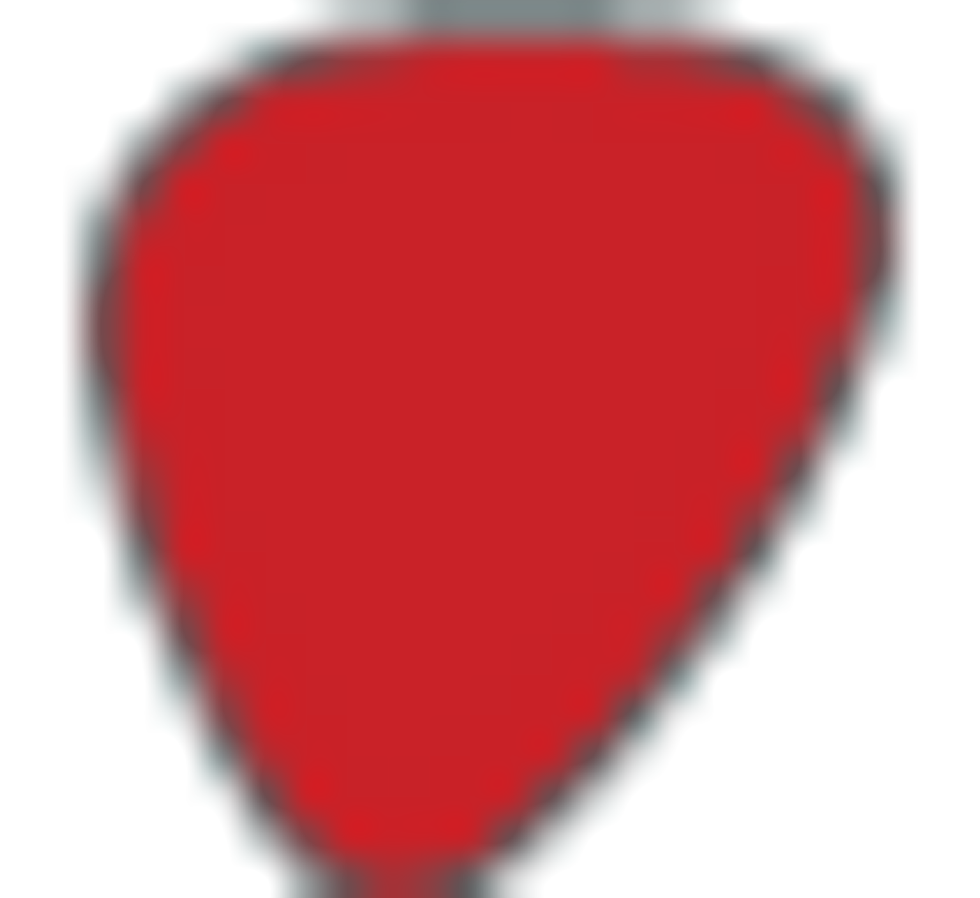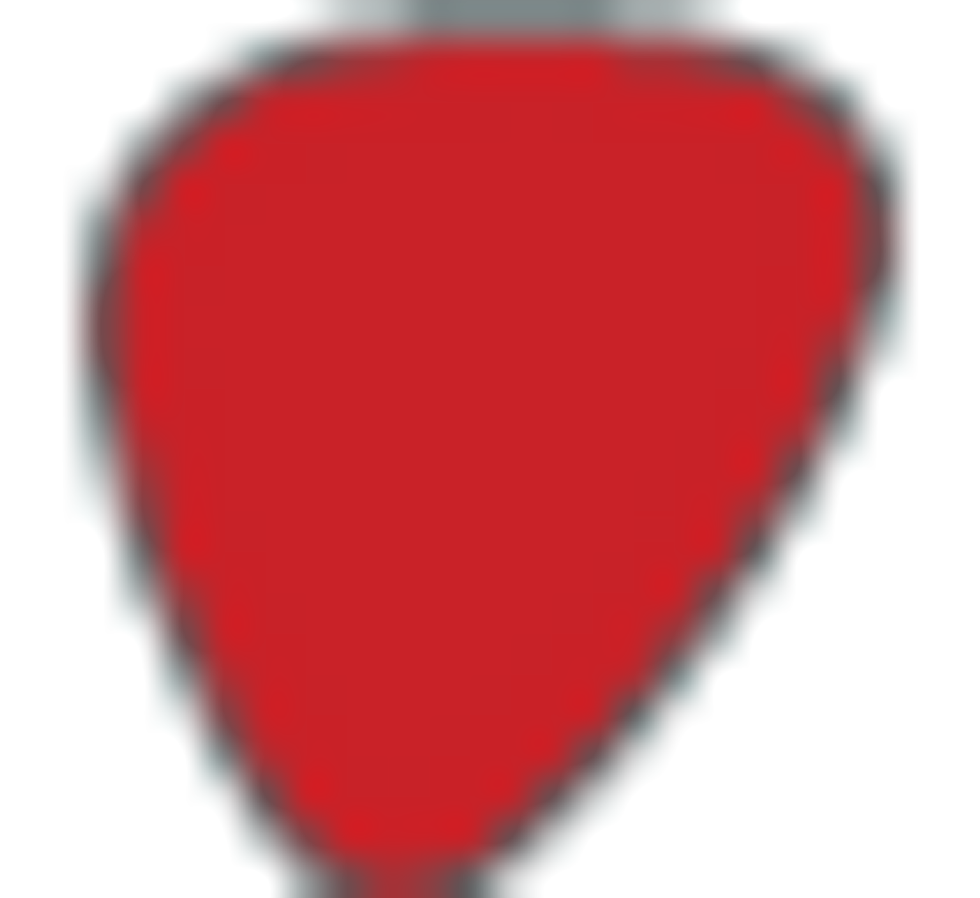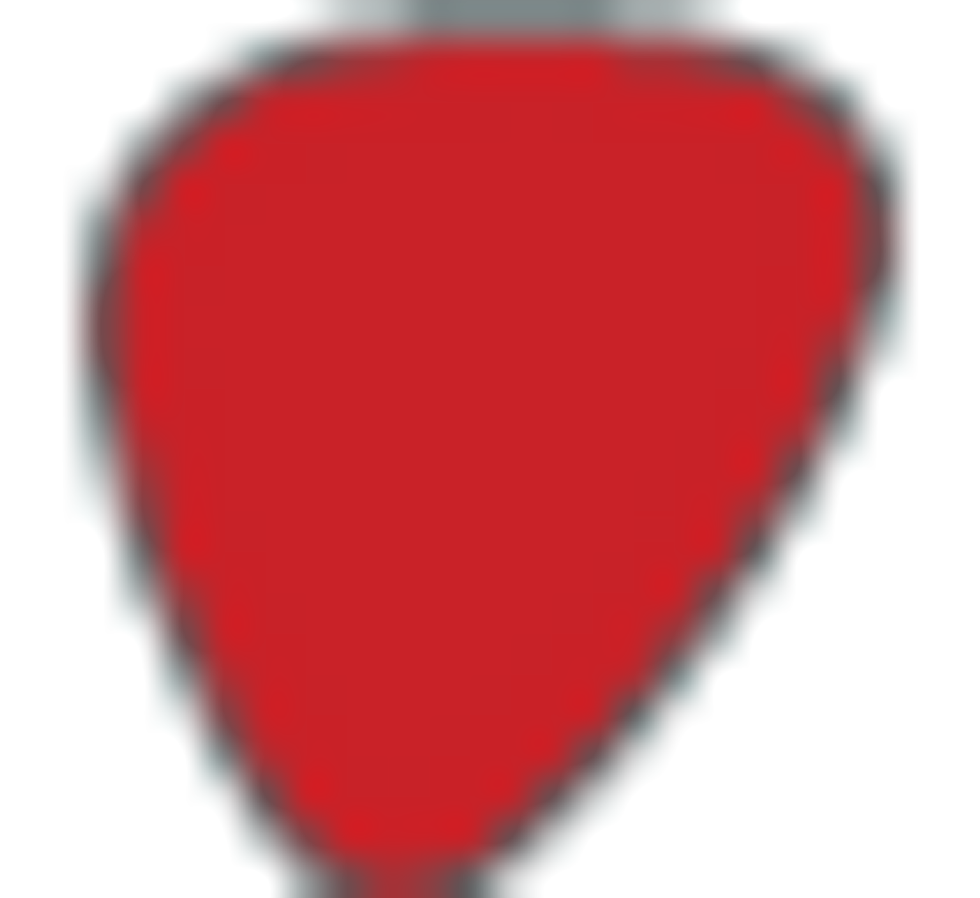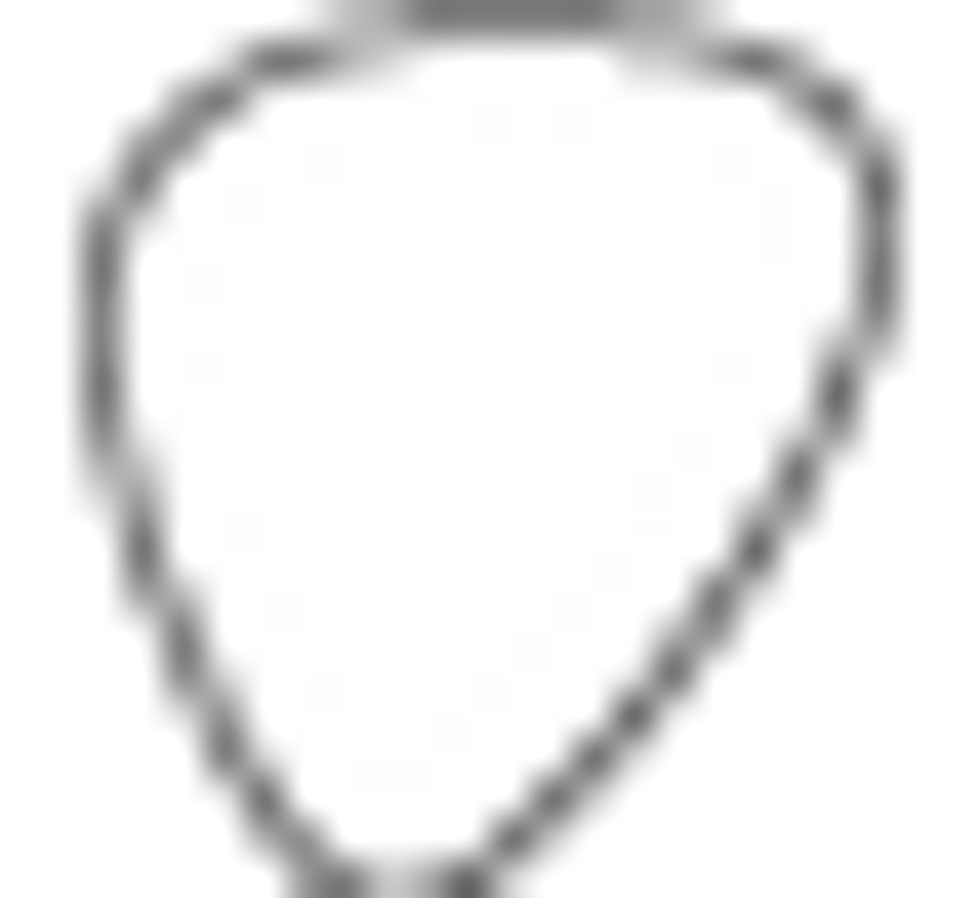 Value: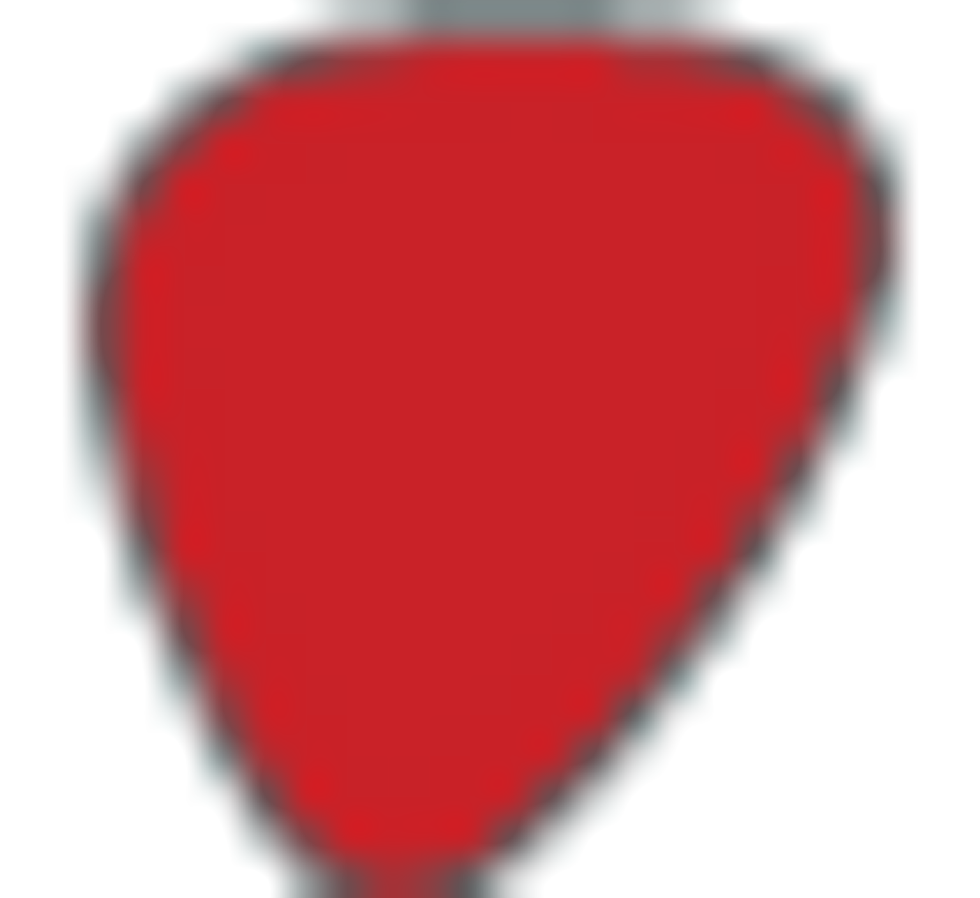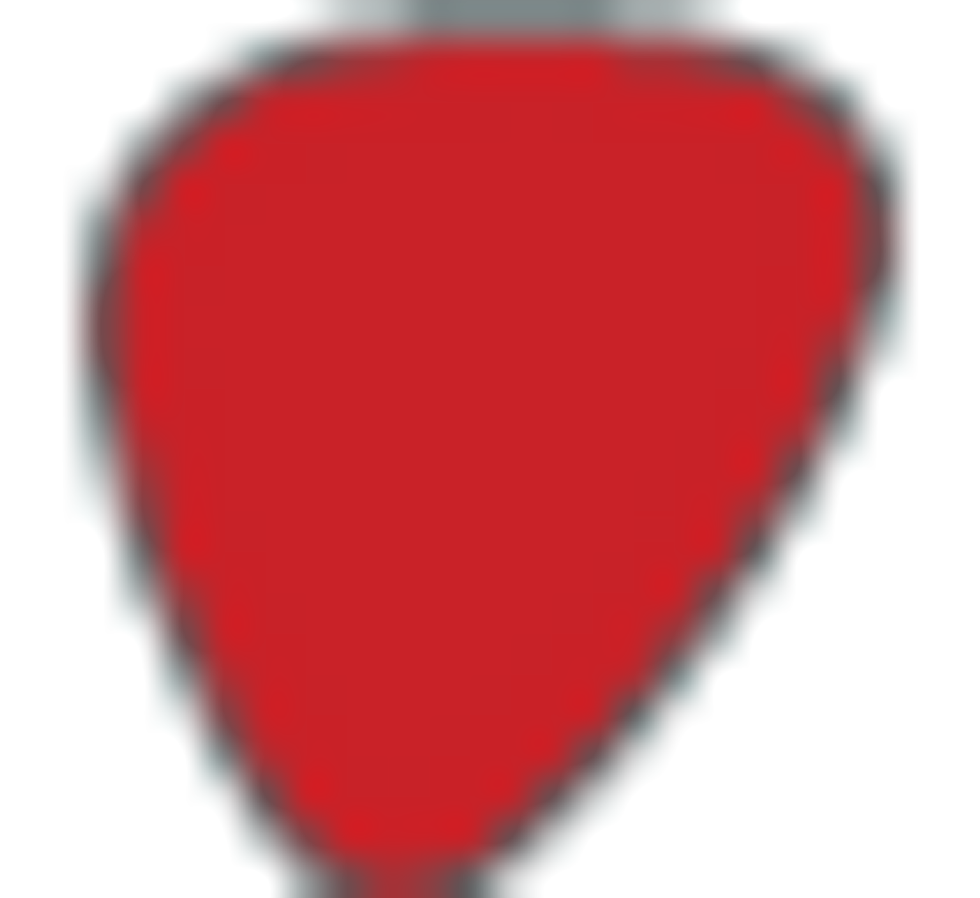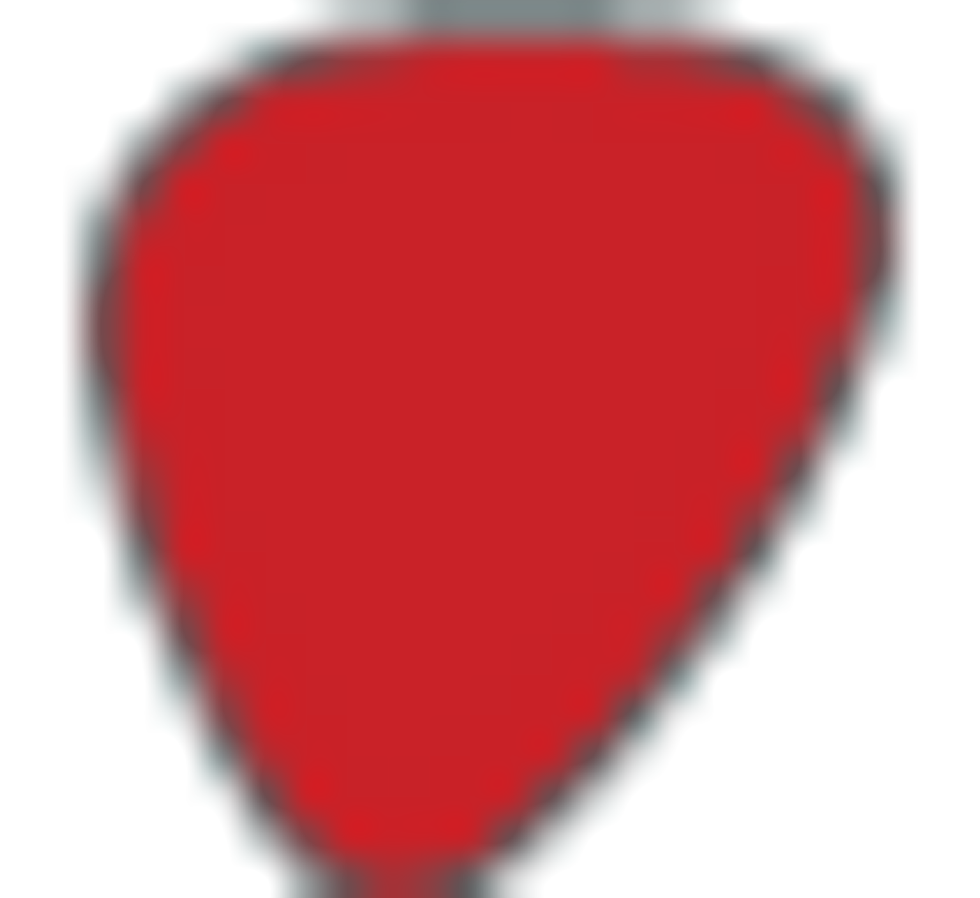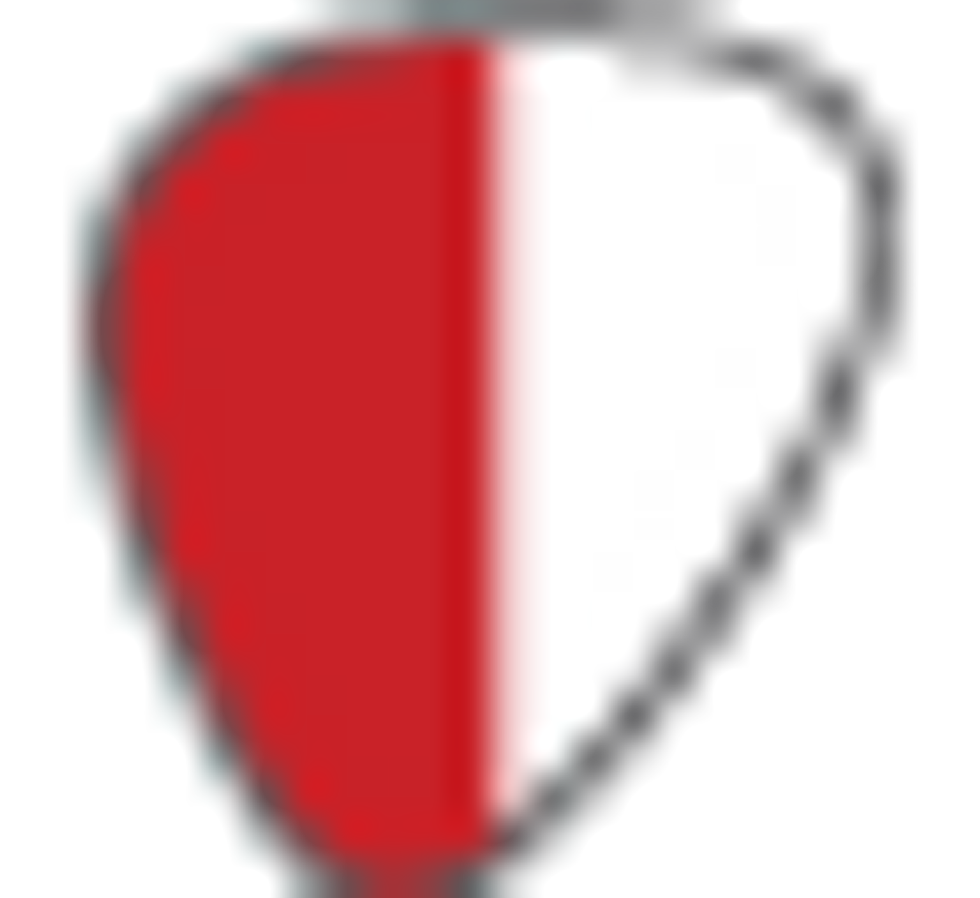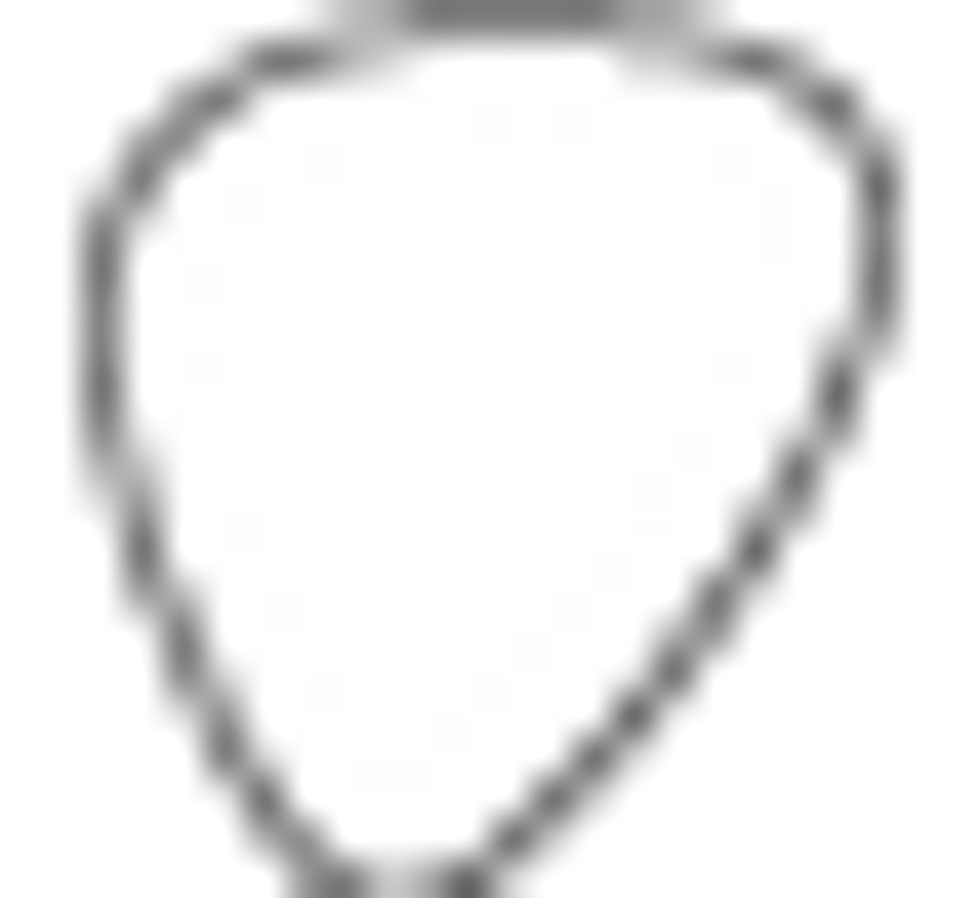 Street:
$299
Samson Technologies
samsontech.com
User-friendliness aside, the G5 has some really neat tones wired into its circuitry. The clean amp models are great backdrops for building tones—especially the highly responsive '63 Vibroverb and '65 Twin Reverb models. Bloom and decay had a very real-world feel, and adding overdrive stompboxes had a very natural, sagging quality that was a blast to play with. However, digging into the strings harder—no matter which amp model that I was using—pulled back the curtain a bit so to speak, inducing as slightly cold-sounding digital edge on the high end frequencies. The modulation and delay effects are quite spacious and detailed, though the choruses and phasers in particular sounded a little less natural—almost as if they were stuck on top of the tone and left to modulate while the dry tone lay unaffected underneath.
The G5's British amp emulations were surprisingly accurate—capturing the sag and upper midrange bite that a lot of those amps are known for. The Marshall Super Lead model conjured up some very convincing '70s rock rhythm tones—perfect for laying down Angus Young-type pounding riffs with a decidedly bright and smooth attack. And as I laid back and let up on my pick attack to play bluesy leads, the model responded in kind with a cleaner, more organic tone that retained great high-end definition. Even higher gain models with boosted front end signal chains were nice and tight without being overly bass-heavy. Still, heavier tones sometimes caused some digital artifacts to show, mostly in the midrange and highs—and we're particularly noticeable when I would crank the Bogner and Diezel models to the levels where their real counterparts are thickest and most dynamic.
The Verdict
The G5 is a nice tool for recording and working out riff ideas, and has some very convincing amp emulations to boot. It can exhibit a digital edge, especially when using some of the modulation effects or coaxing out very high amounts of distortion. Regardless, it has the biggest feature set of the three models presented here, and while it has a steeper learning curve, its tonal capabilities and applications are impressive.