Guitarists from around the globe give us tours of their stomping grounds.
Craig Parlee: My Homemade Pedalboard
"I made this by myself," says reader Craig Parlee. "I added LEDs and AC power adapters to the pedals that didn't have them." On the top row [L–R]: Electro-Harmonix Big Muff Pi, another Big Muff, MXR Envelope Filter, DOD power supply. Lower row: Electro-Harmonix Deluxe Electric Mistress, DOD Stereo Chorus, Electro-Harmonix Small Stone, and a Dunlop Cry Baby Wah. "The open space next to the wah is where my Electro-Harmonix Guitar Synth box goes," adds Craig.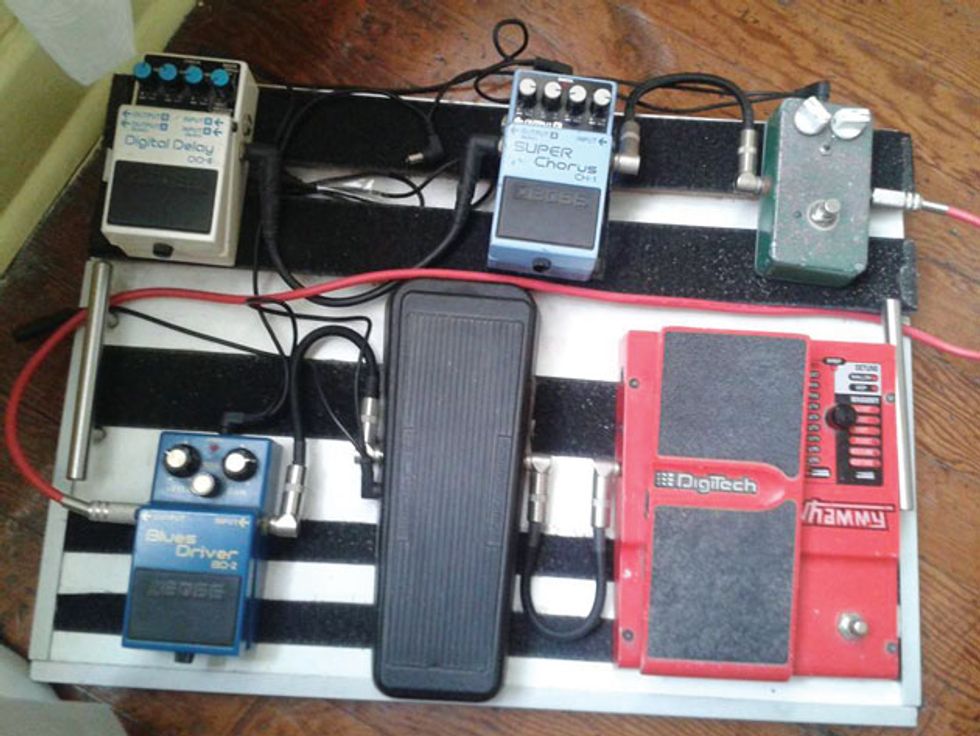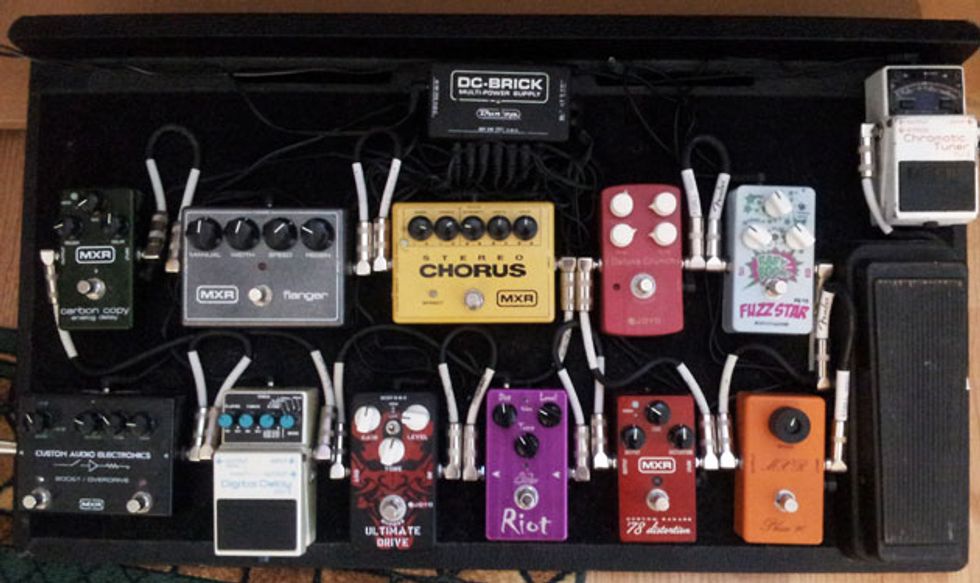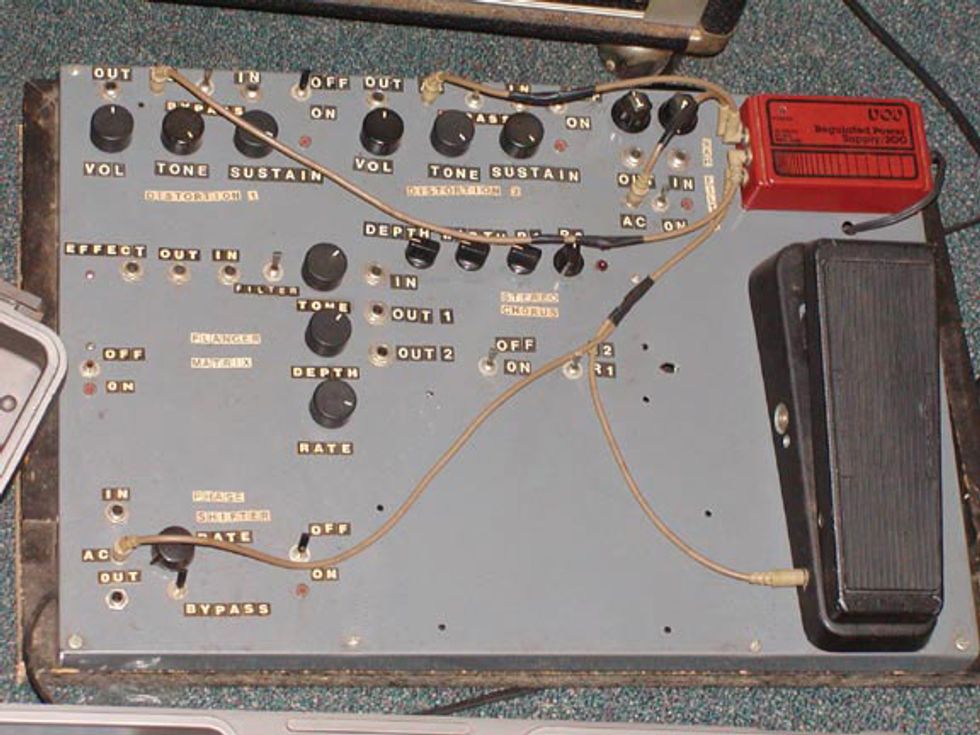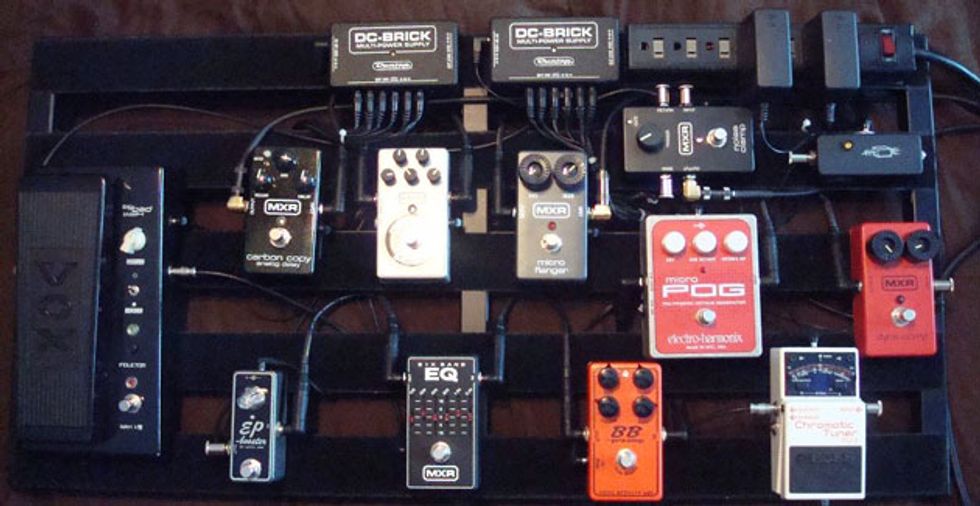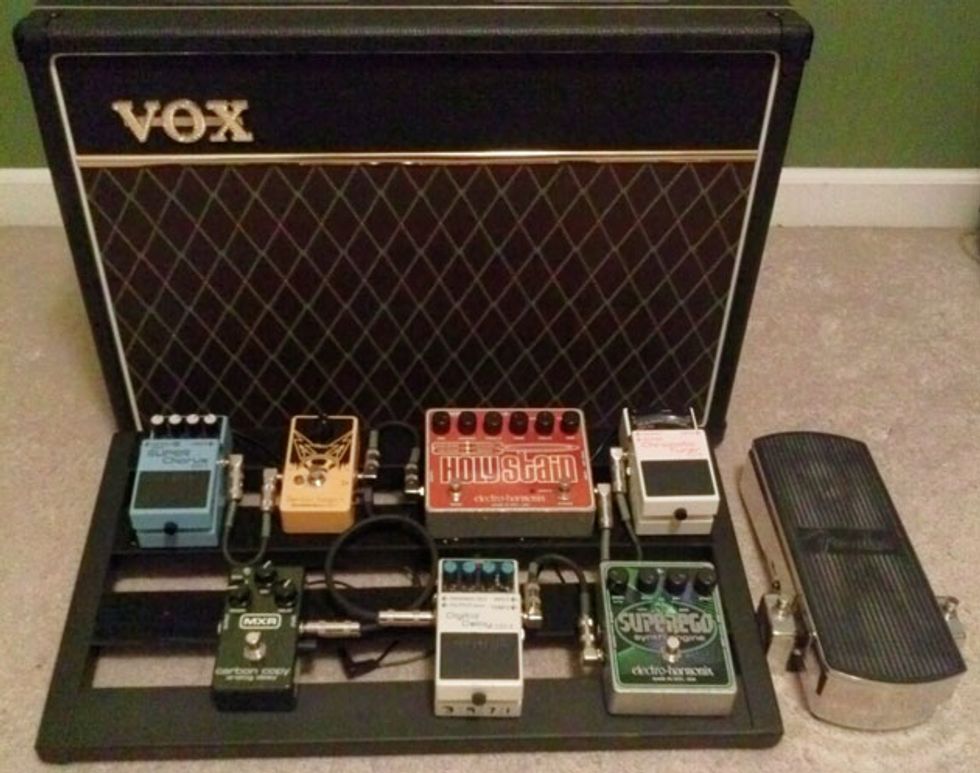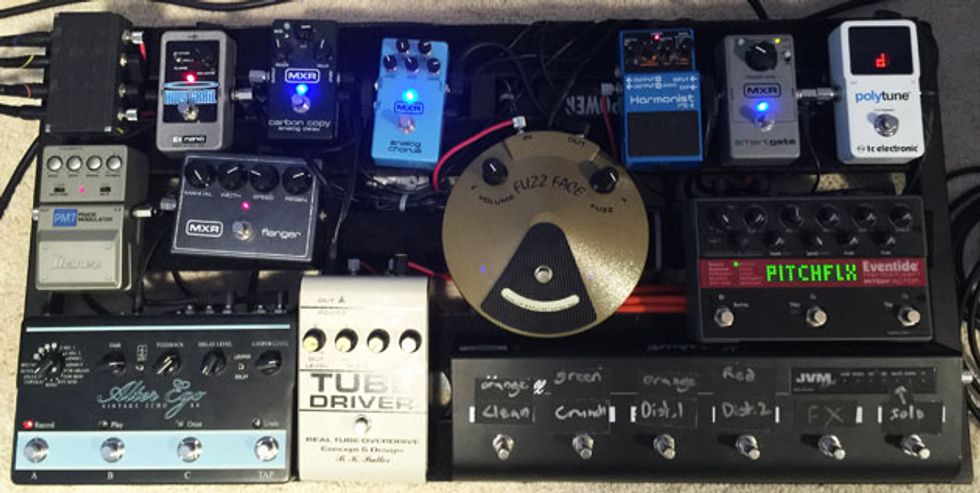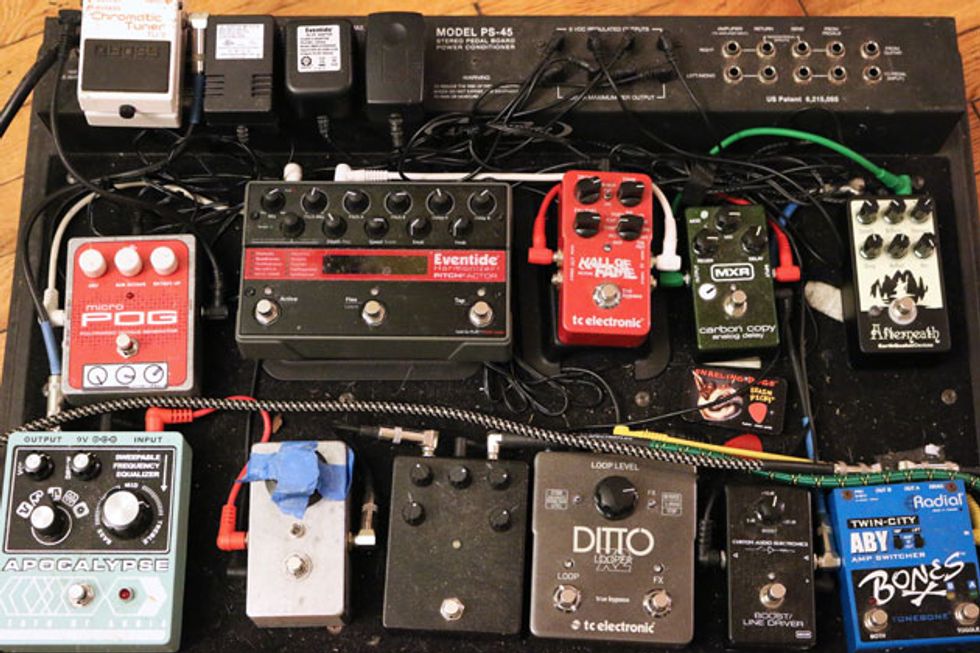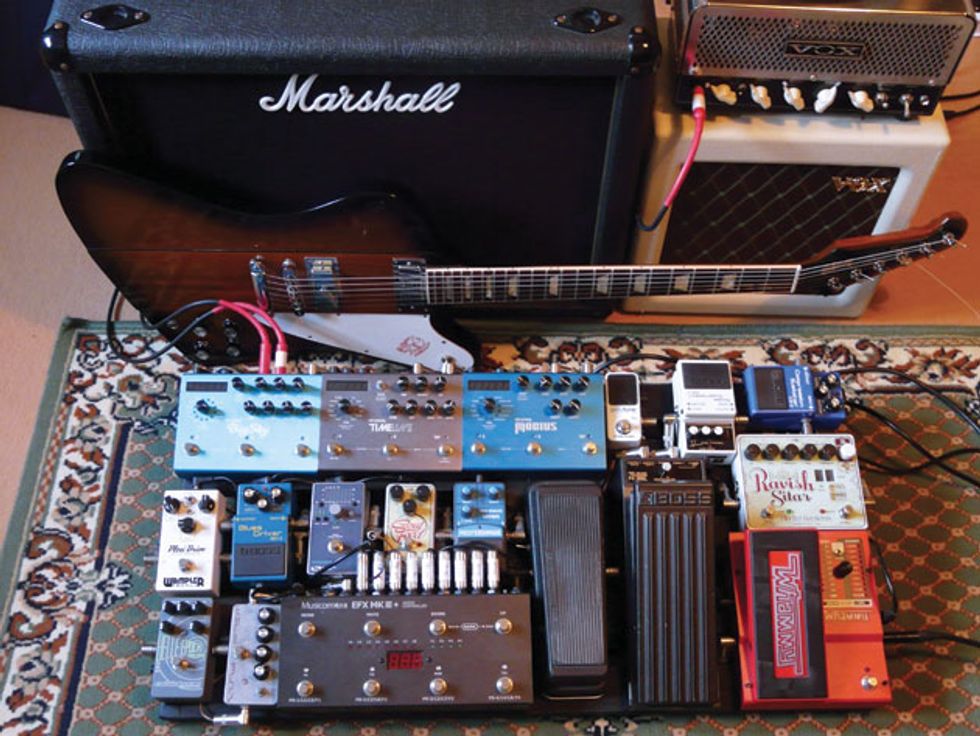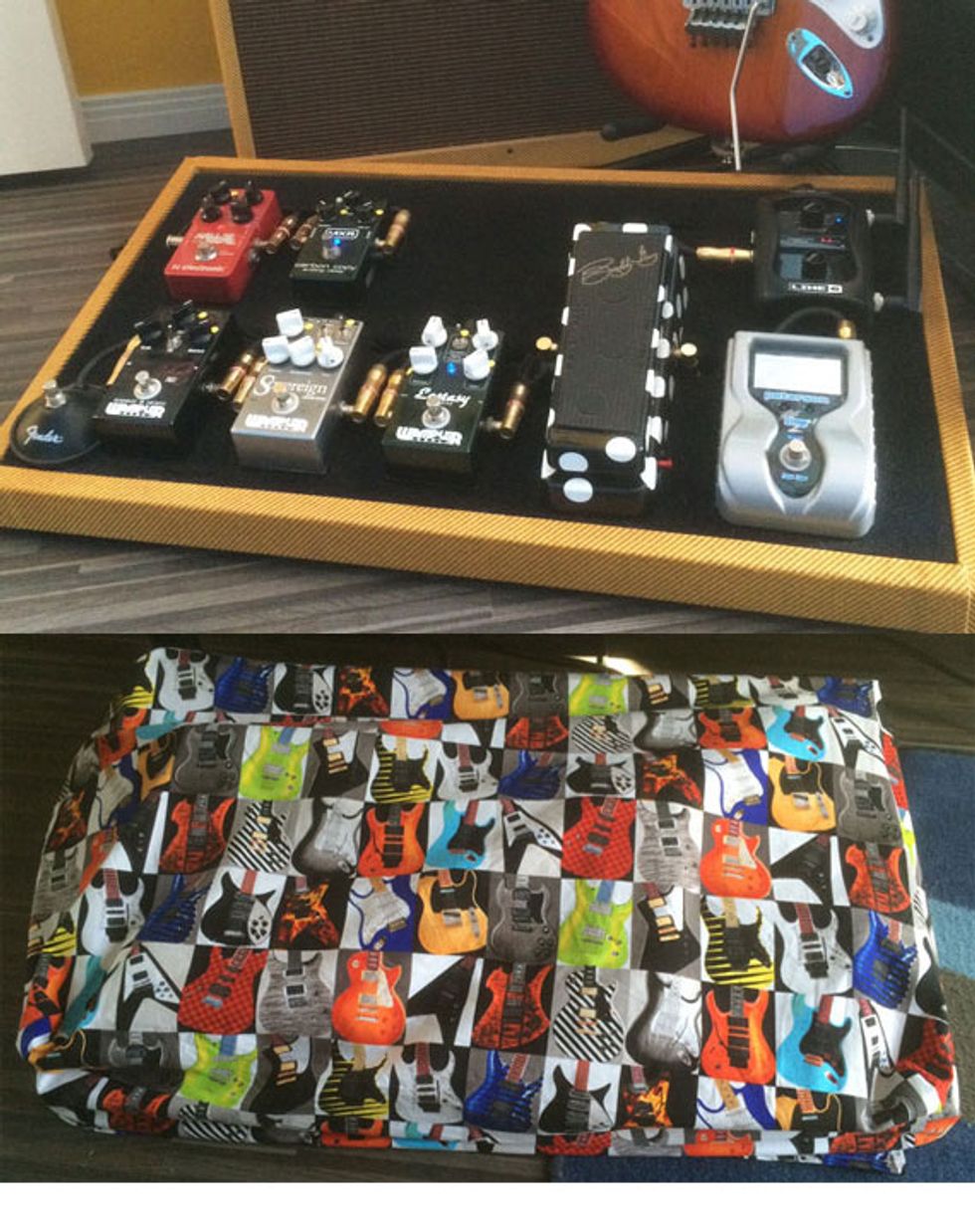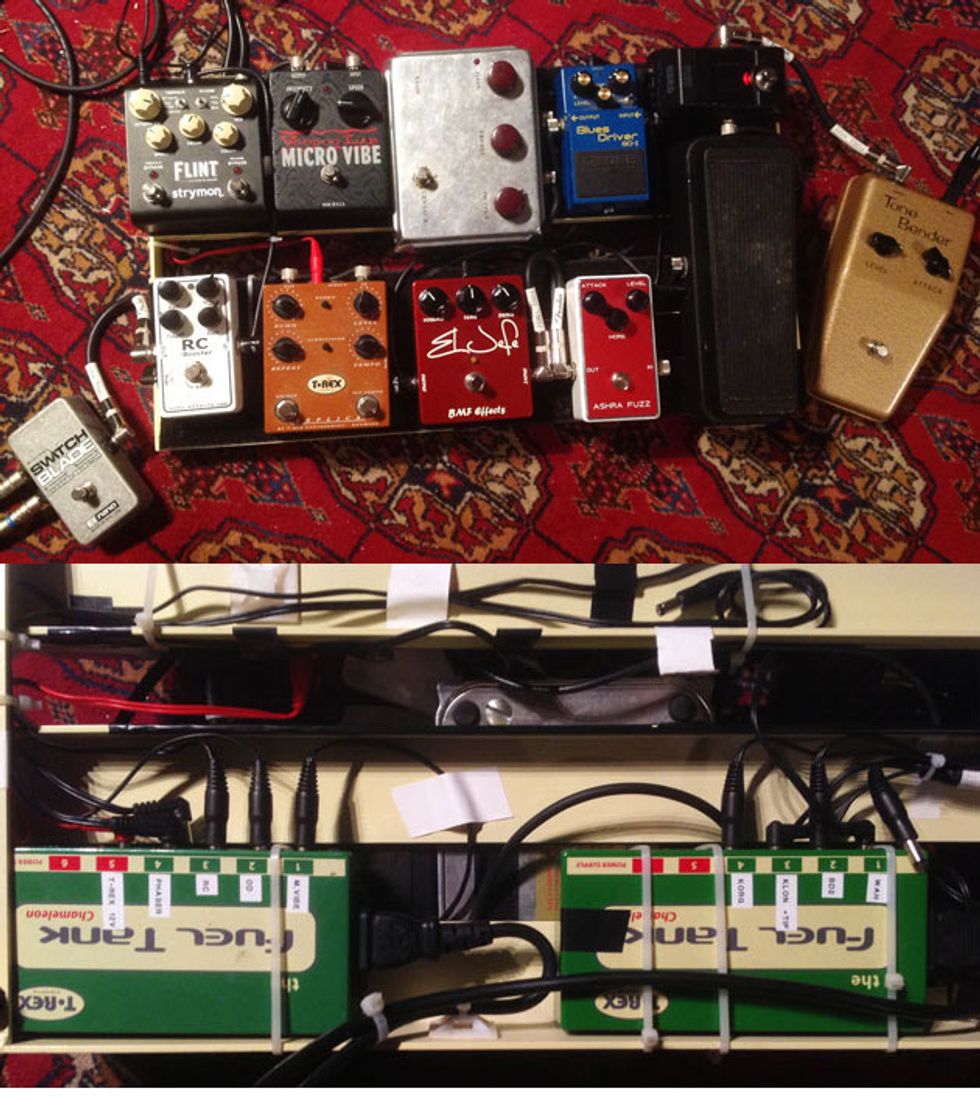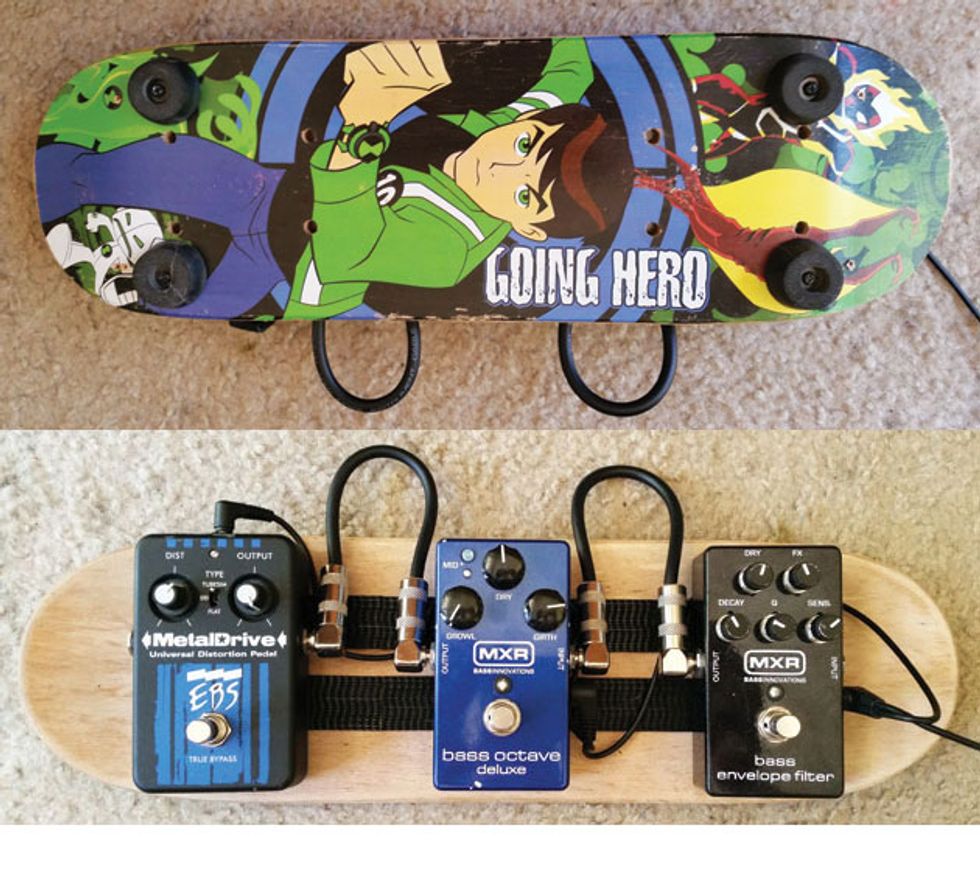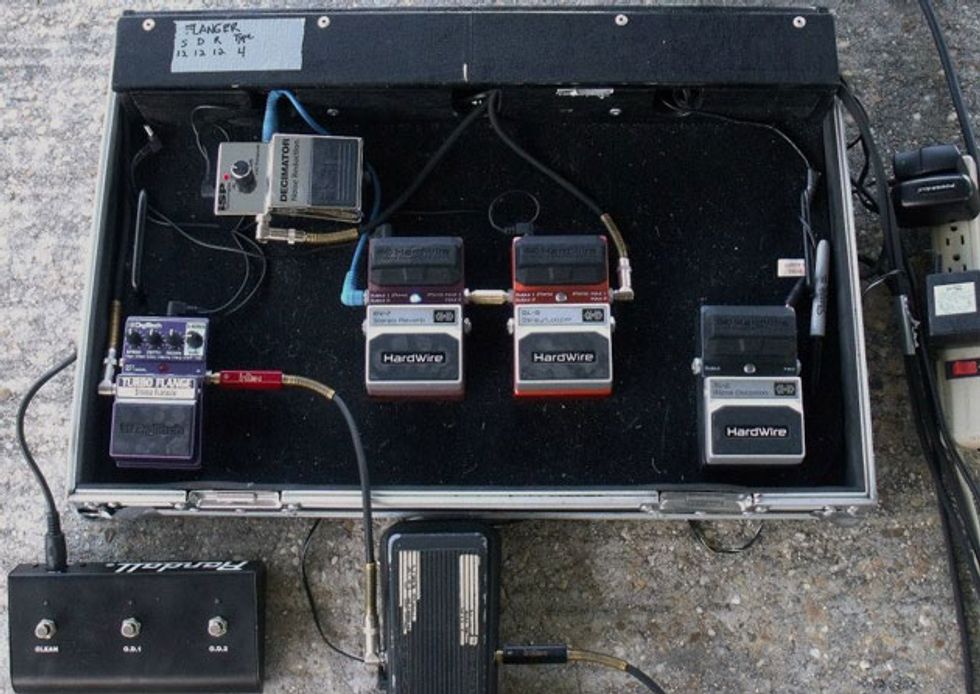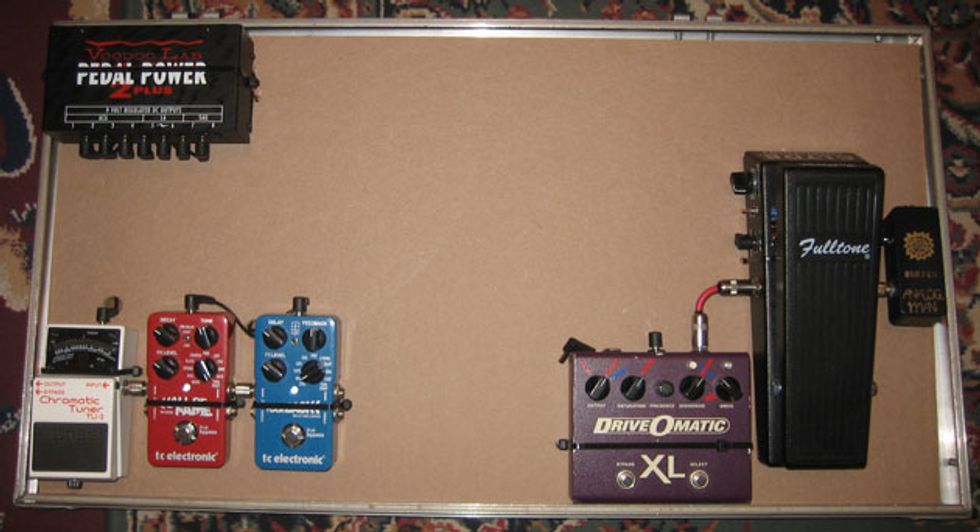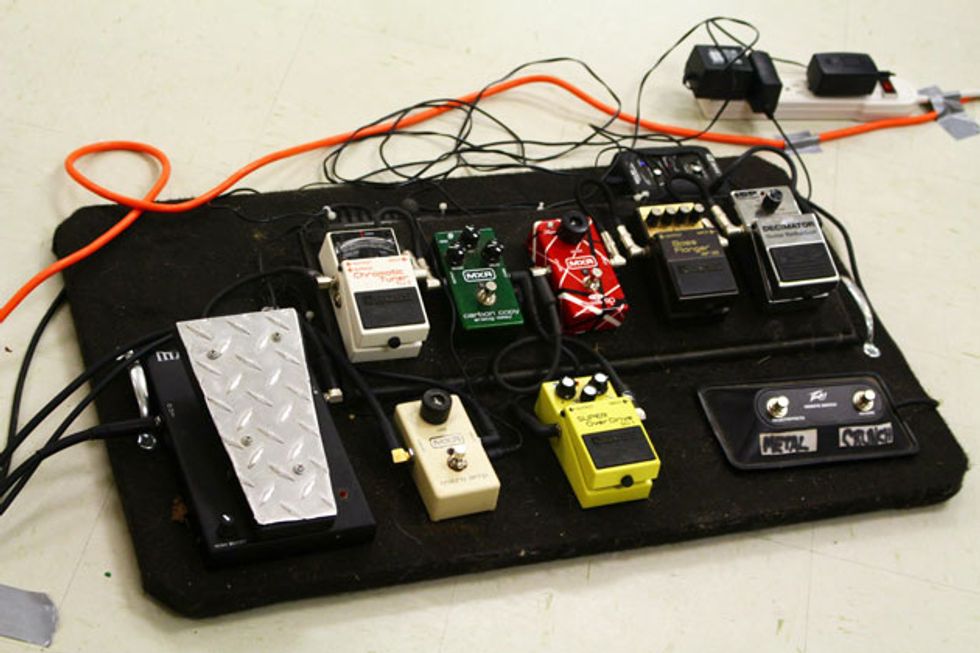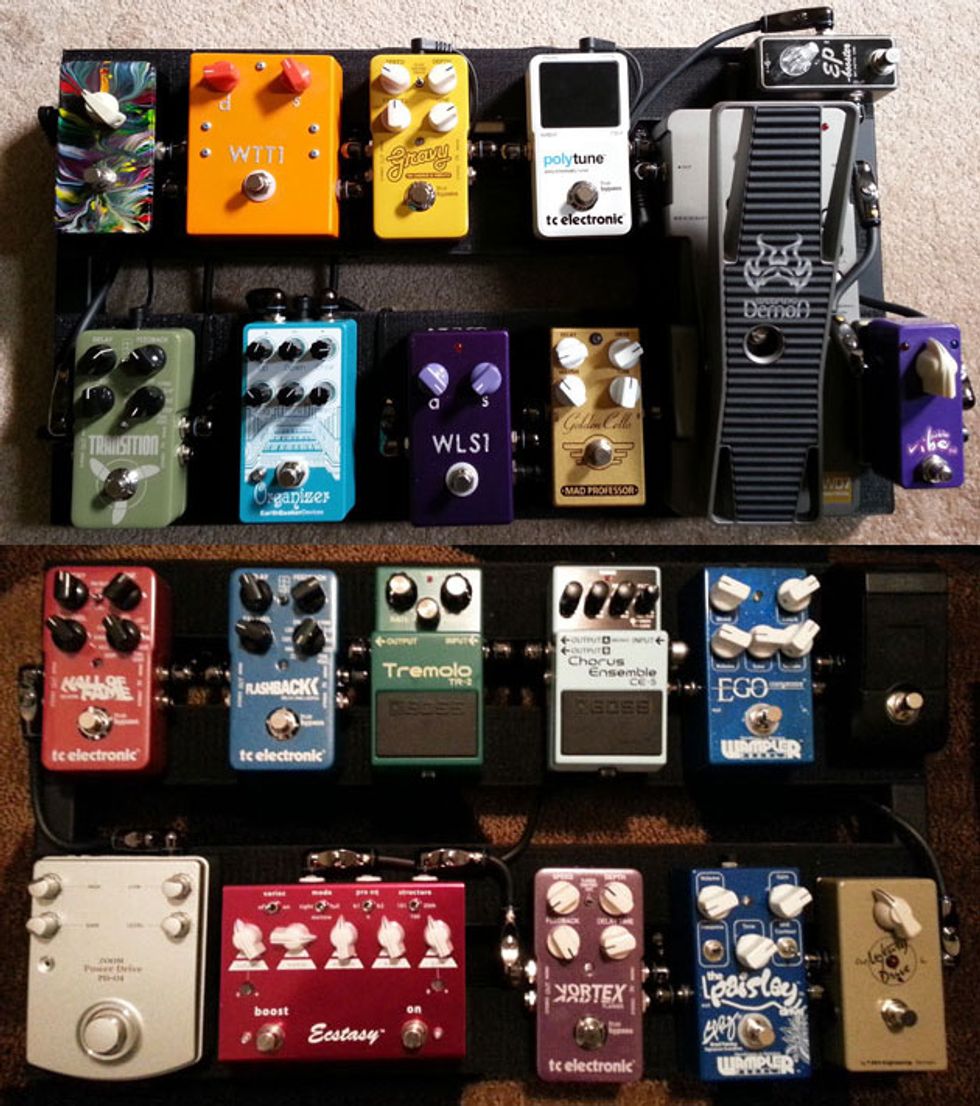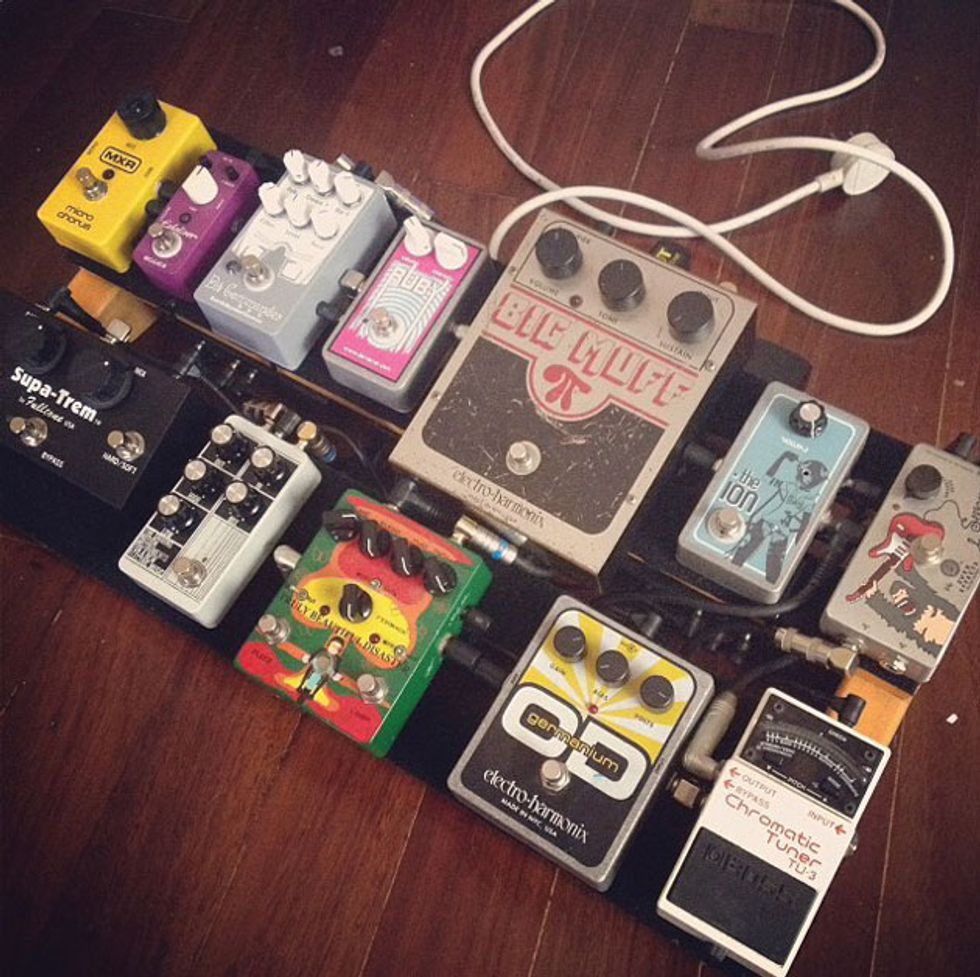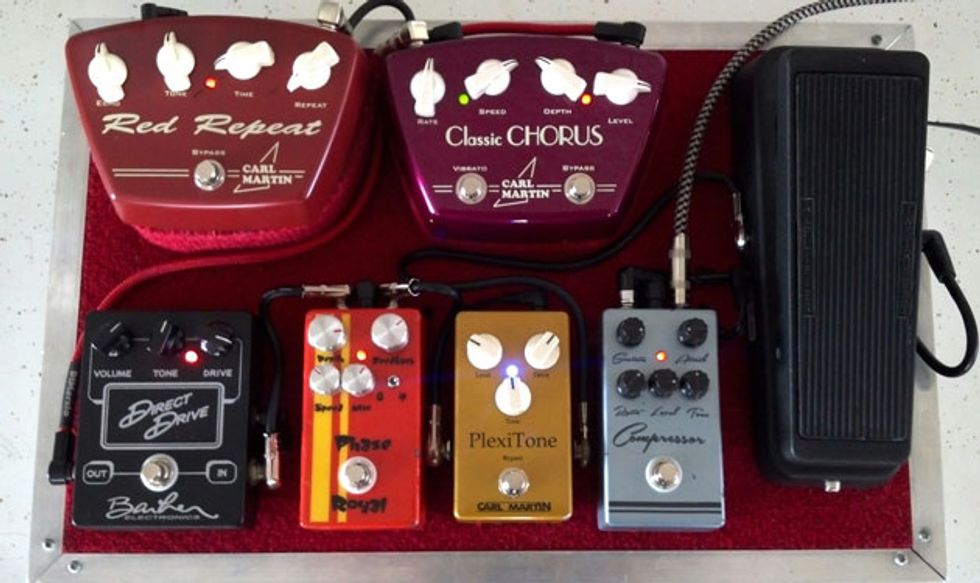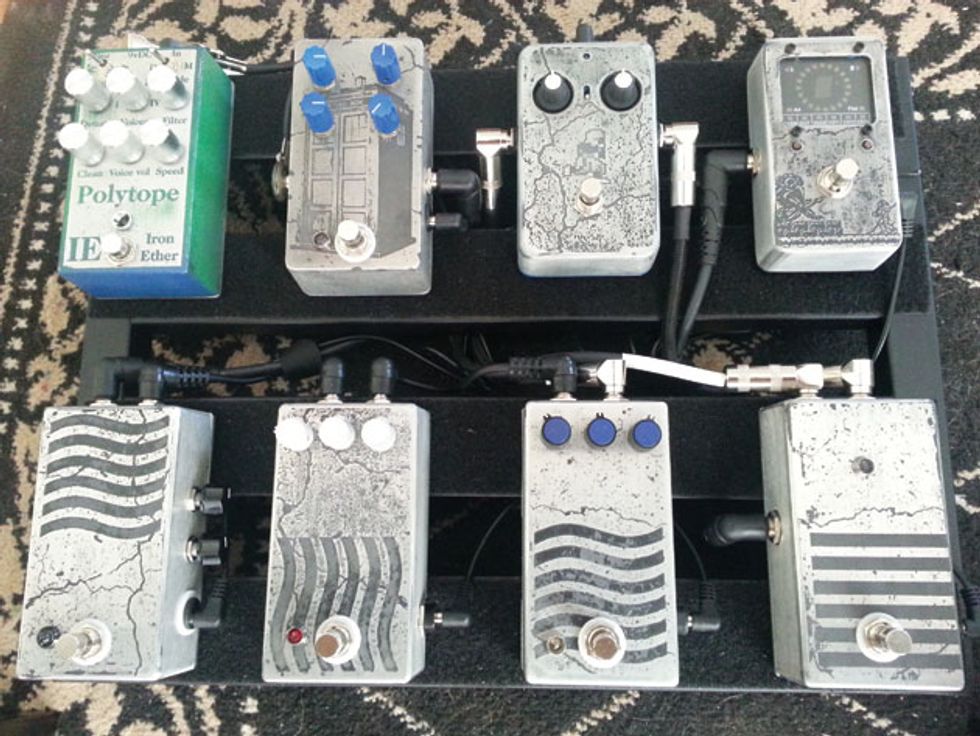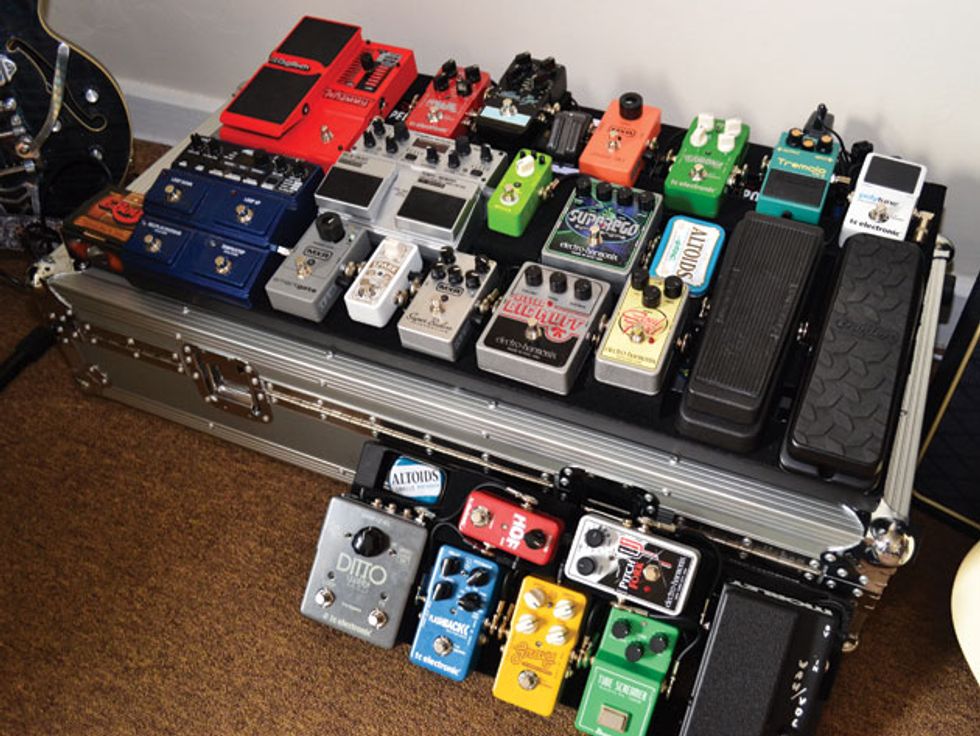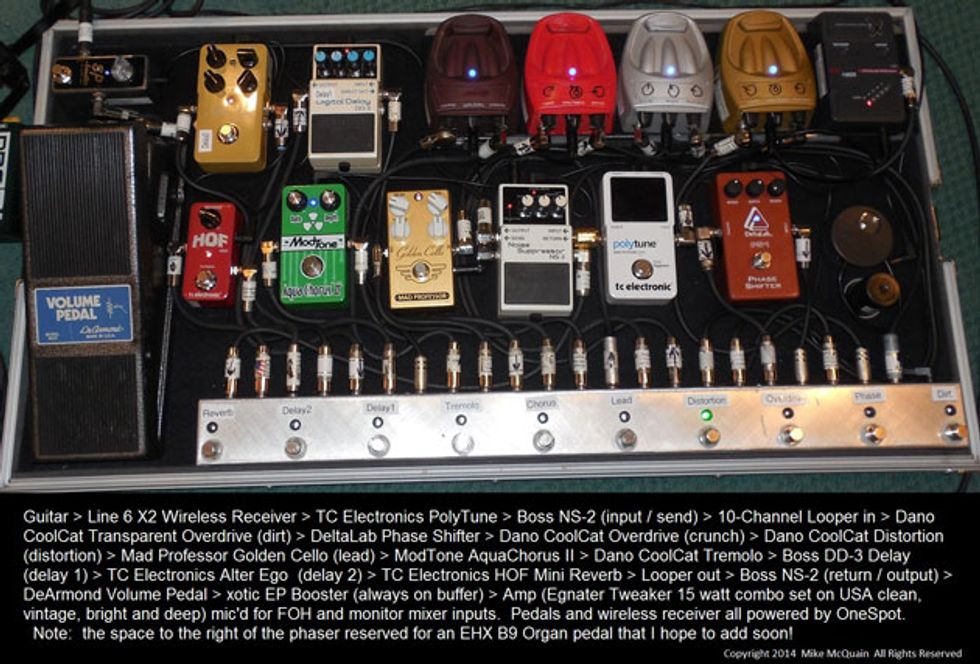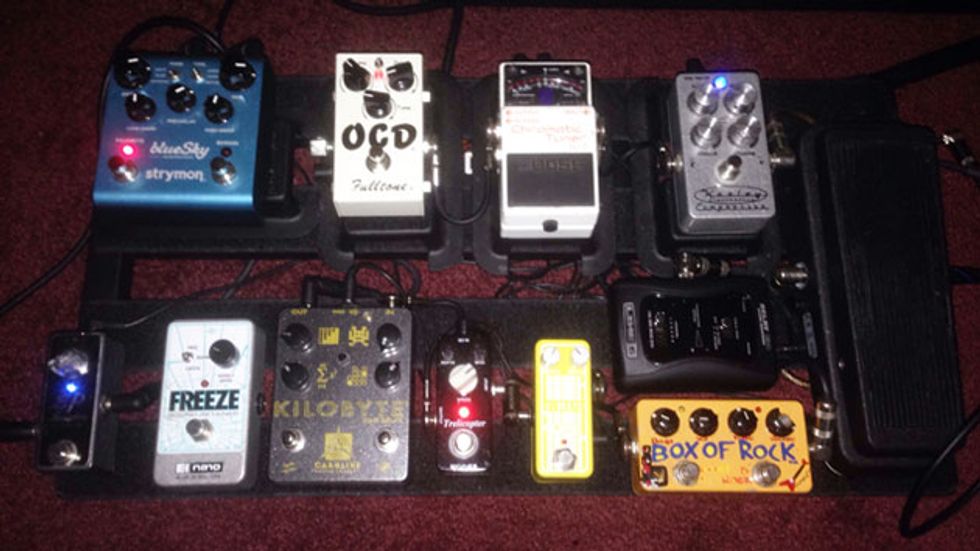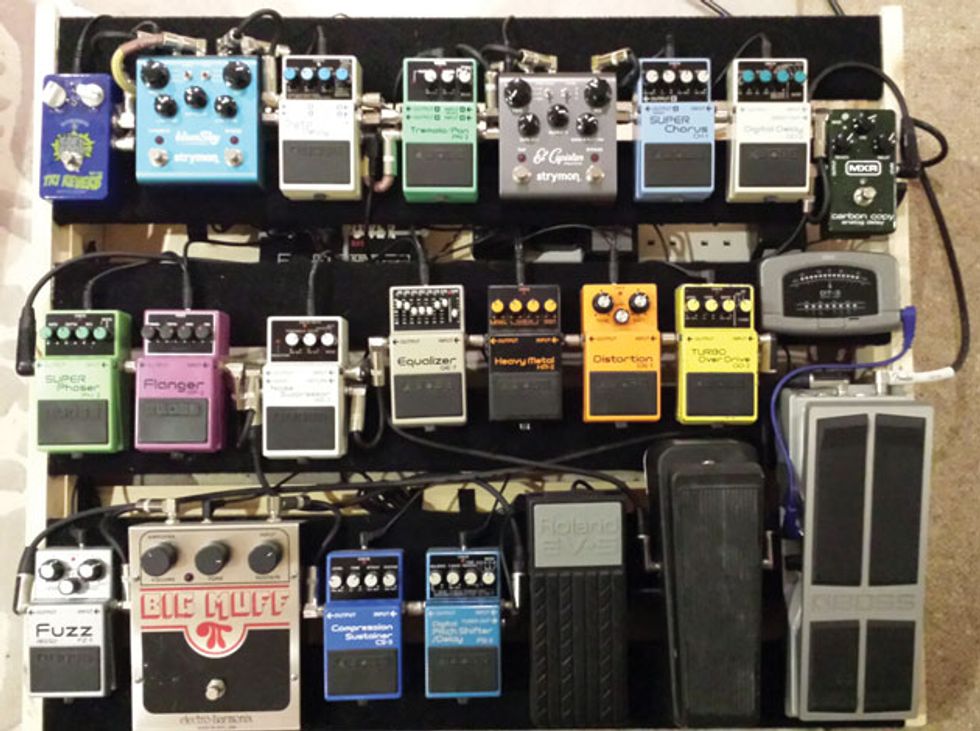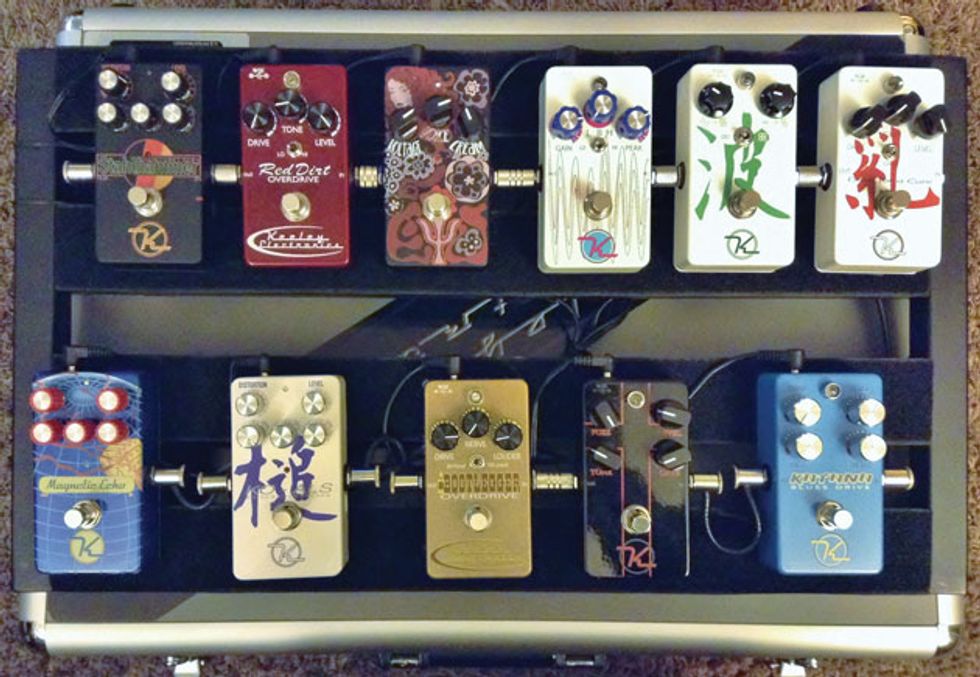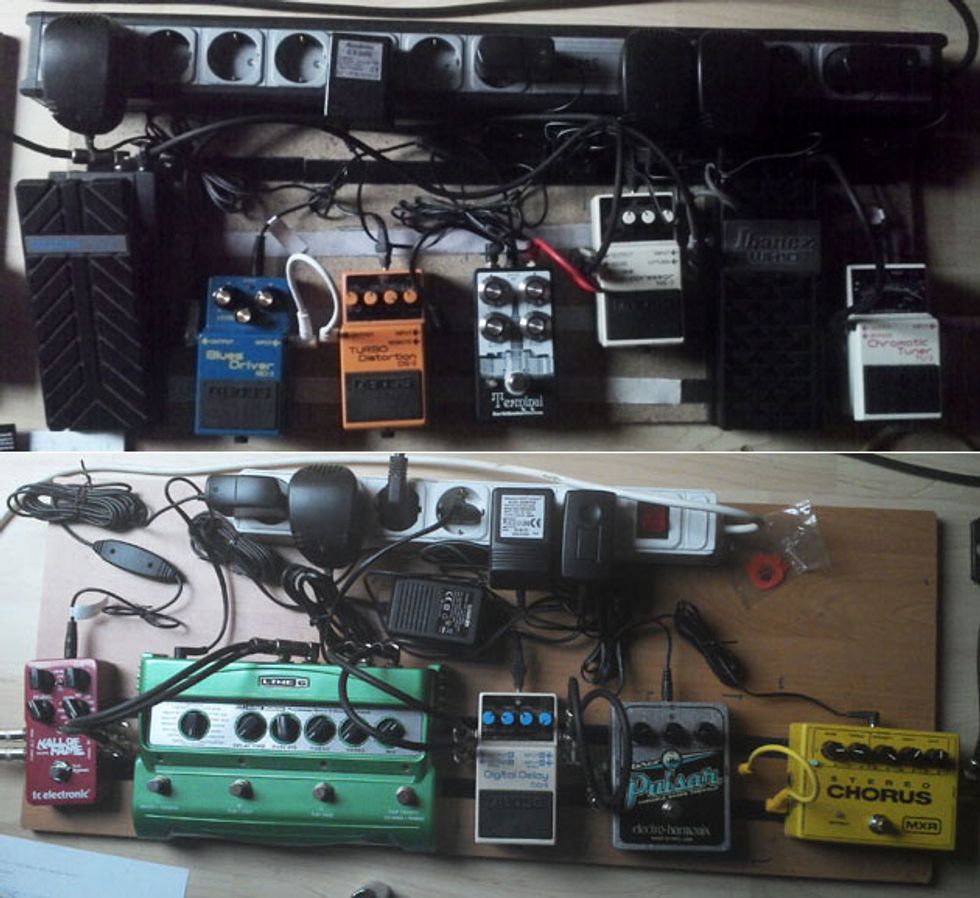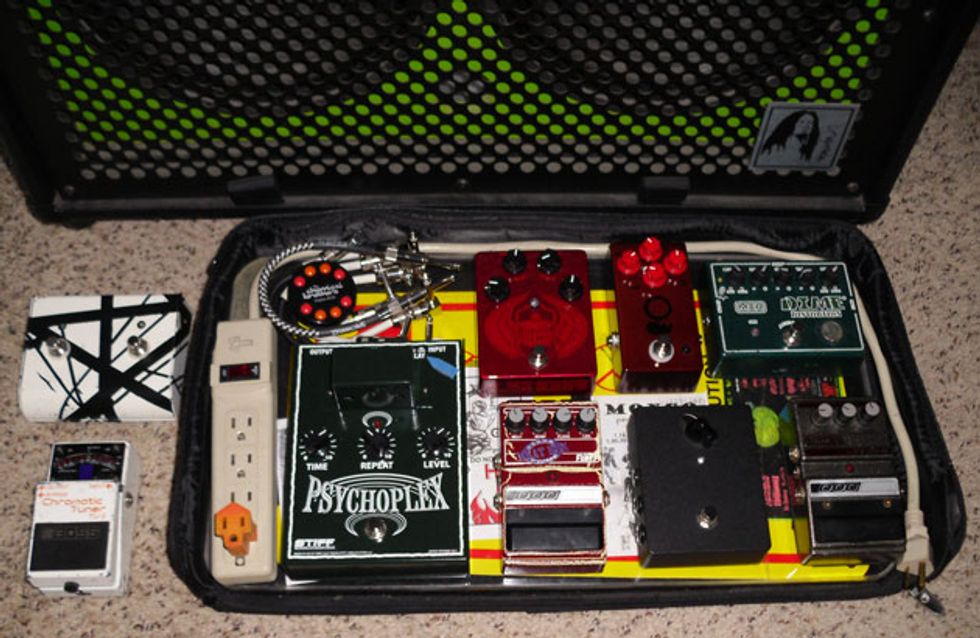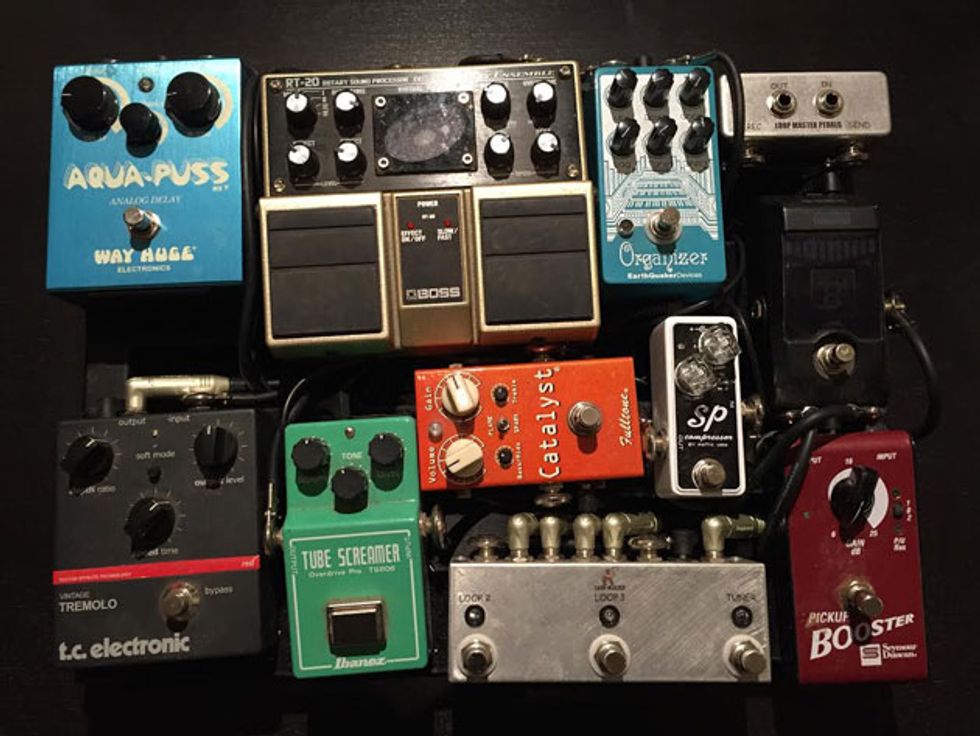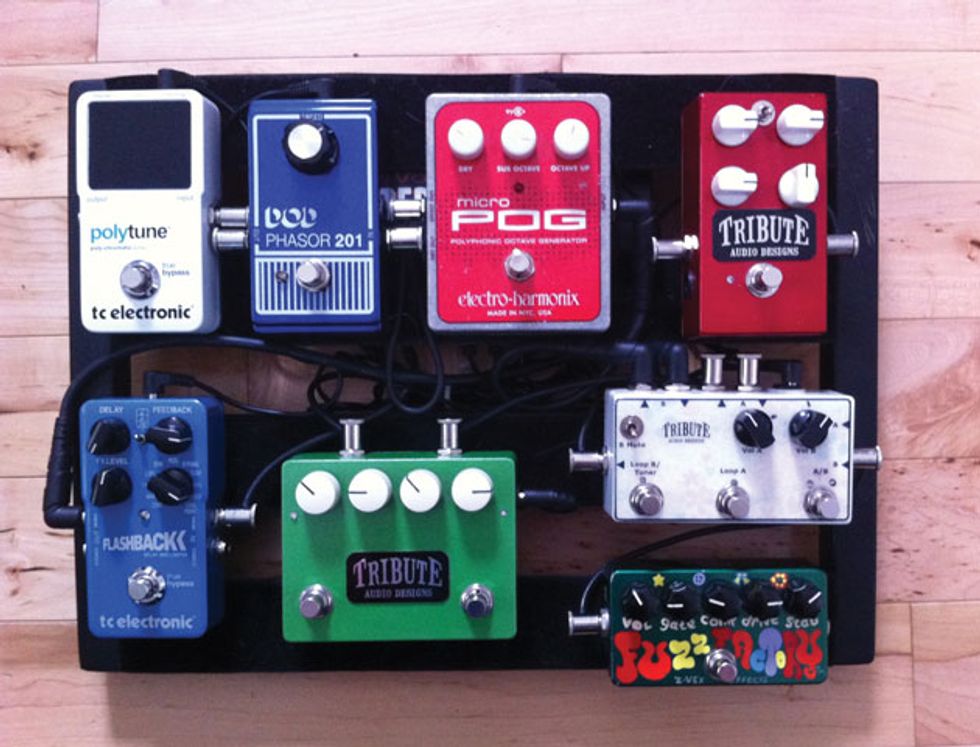 Ready for some self-inflicted pedal envy? Just check out the extraordinary setups from some of our fellow players. These recent submissions include a crafty "skateboard," a fuzz "smorgasboard," and submissions from a few players who may have gone "overboard." (Puns intended.)
Pedal lust has no end—these pedalboard pics keep rolling in, and there are plenty more where these came from. Check out other reader boards at premierguitar.com.